---
If you're looking for the Tour de France post, check it out on my other food blog, Fridgg! 😀


On our second to last day in Japan, we visited the Ghibli Museum. You know the Japanese animated films like Totoro, Castle in the Sky, Kiki's Delivery Service…? Well, Ghibli is the man who did all the art for those movies, and this museum is dedicated to him and his art.
You're not allowed to take photos inside of the museum, but we did manage to sneak one picture of the robot statue on the roof…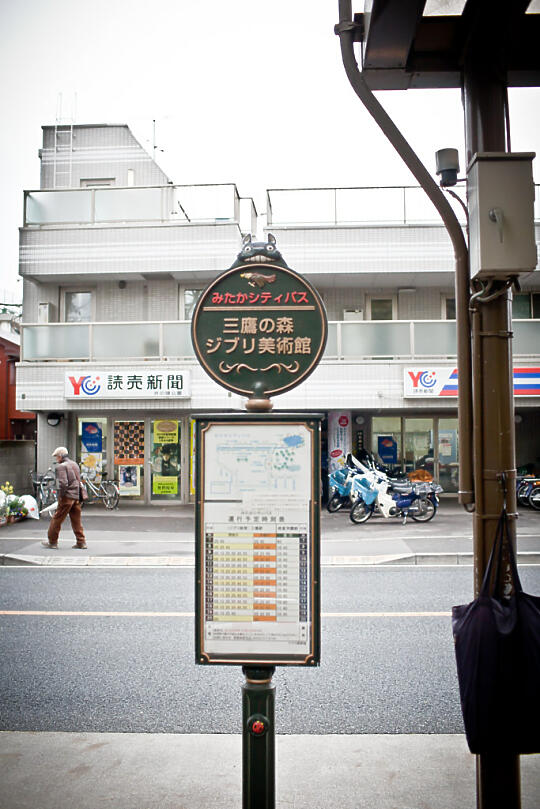 Continue Reading
---
Our sixth day in Japan started early, so we ate breakfast on the train… grilled mochi filled with adzuki beans that we had purchased the night before. Yum.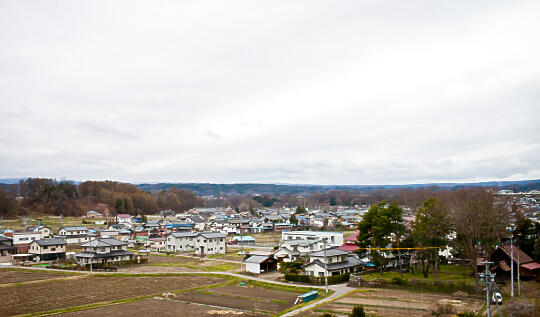 Continue Reading
---
Our fifth day in Japan was one of the longest, and also by far one of my absolute favorite days there. You'll see why in a moment… 😀
We got up early, and headed out to the Tsukiji Fish Market.
Continue Reading
---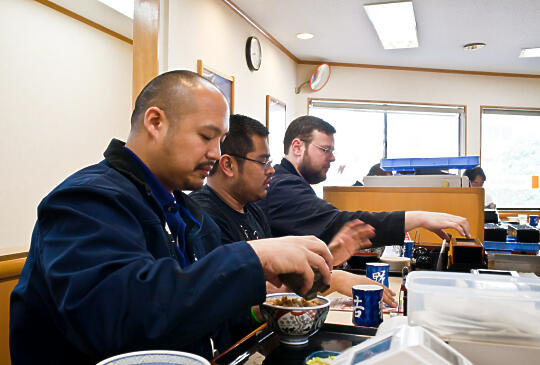 On our fourth day in Japan, we started the day by walking to the other side of Shinagawa station to try Yoshinoya for breakfast.
Continue Reading
---
Our third day in Japan, we decided to get out of Tokyo for a day, and head down to Kyoto. Which meant getting up early (which is really that much worse when you have jet lag and are exhausted from so much walking!) and catching the first Shinkensen (bullet train) to Kyoto. Luckily it left from Shinagawa Station (the station right next to our hotel) and we already reserved seats (free with the JR pass, but this way we had seats and could just relax and not worry about getting enough seats together.)
When we got to Kyoto, it was pouring rain. Pouring.
But gosh darn it, we're not going to let a little rain keep us from seeing everything we wanted to see, now were we?
*sigh*
Nope. Of course not.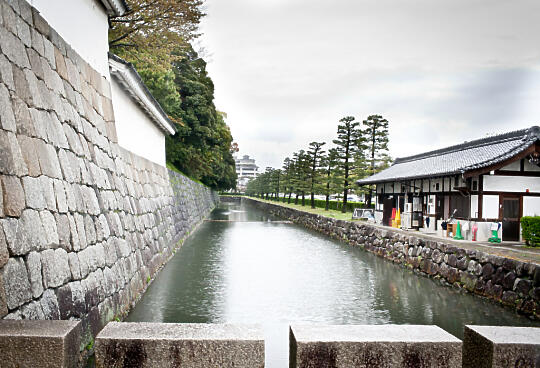 So we trekked through the rain to get to our first destination: Nijo Castle.
Continue Reading
---
By the second day of our trip, this was quickly becoming a very common, and very welcome sight. You can get darn near anywhere in Tokyo, and even to quite a few other places in Japan, by using their very extensive public transportation system.
The trains, I love them. Oh, how I wish we had a transportation system like this in Los Angeles! How wonderful that would be. 😀
Continue Reading
---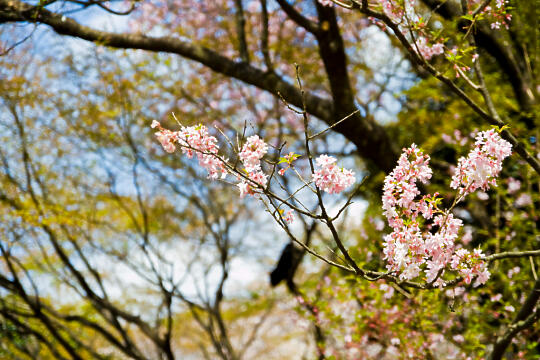 Photo courtesy of David Calhoun

I've never been much of a traveler. (Though you wouldn't know it from my itinerary for this year.) Up until a couple of years ago, I had only been to a few states aside from California, and never been off the mainland. And certainly never to another country.
However, I've always wanted to go to Japan. I just never thought I'd get the opportunity to – certainly not for a while, at least. But earlier this year the opportunity presented itself: some of Son's friends decided they wanted to go on a photo tour of Japan. I didn't think they were serious, but it wasn't long before we had the trip booked for just a couple of months in the future.
Excited? You bet I was!
The next two months couldn't pass quickly enough… the ten hour flight… yeah, I could have done without that. And then trying to figure out our JR Passes (a must-have if you're visiting Japan – buy them outside of the country, because they can't be bought in Japan), then the hour-long train ride to get to our hotel… we crashed that first night. But I was excited… so excited about the food! Of course. I'm food blogger, what else would you expect? So you must be wondering, what was our first meal?
Continue Reading