Our third day in Japan, we decided to get out of Tokyo for a day, and head down to Kyoto. Which meant getting up early (which is really that much worse when you have jet lag and are exhausted from so much walking!) and catching the first Shinkensen (bullet train) to Kyoto. Luckily it left from Shinagawa Station (the station right next to our hotel) and we already reserved seats (free with the JR pass, but this way we had seats and could just relax and not worry about getting enough seats together.)
When we got to Kyoto, it was pouring rain. Pouring.
But gosh darn it, we're not going to let a little rain keep us from seeing everything we wanted to see, now were we?
*sigh*
Nope. Of course not.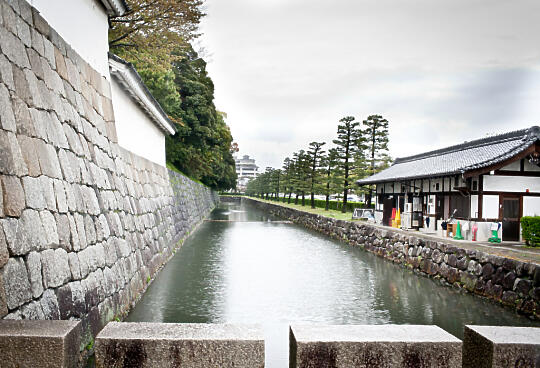 So we trekked through the rain to get to our first destination: Nijo Castle.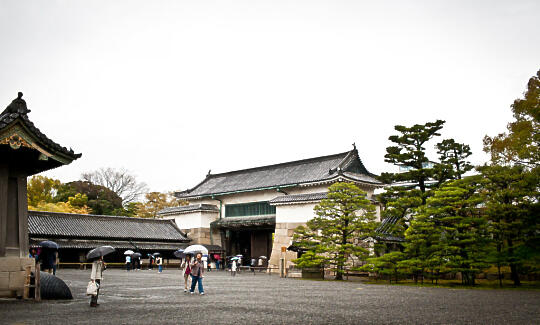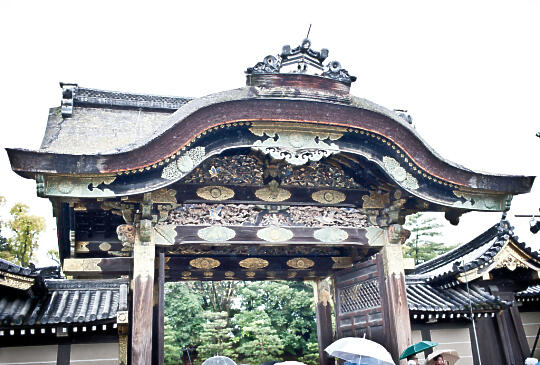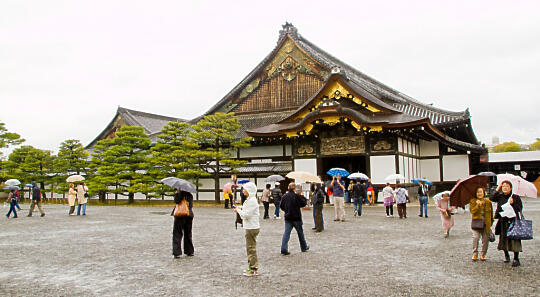 Photo courtesy of David Calhoun

There was a building they let us go into… perhaps the castle itself? They made us take off our shoes (and dry off our coats) before going in, and there were no pictures allowed inside. Not even any sketching allowed inside.
So instead we snapped a picture on one of the outer pathways. 😉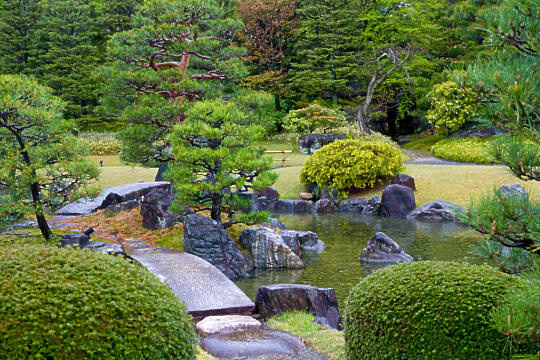 Photo courtesy of David Calhoun

The gardens were beautiful.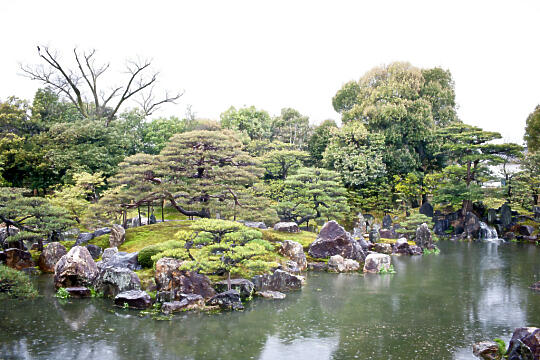 Lots of trees and flowers, and gorgeous lakes with little islands and waterfalls.
I want one when I grow up.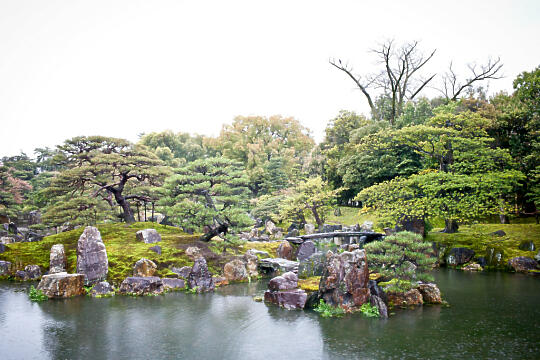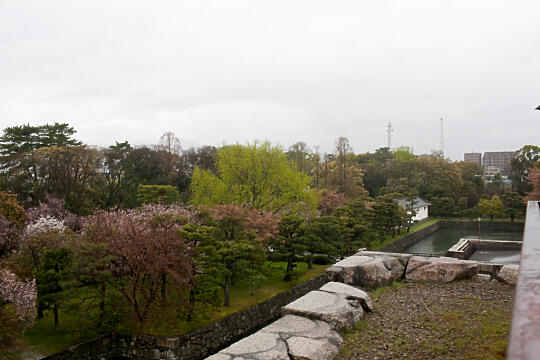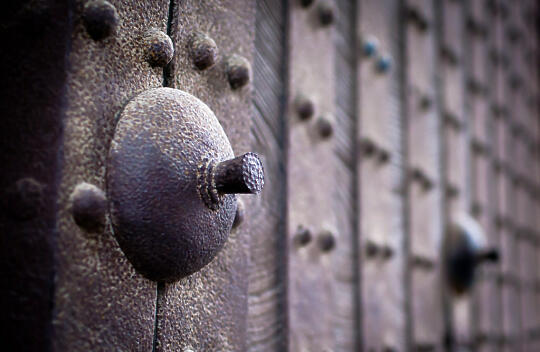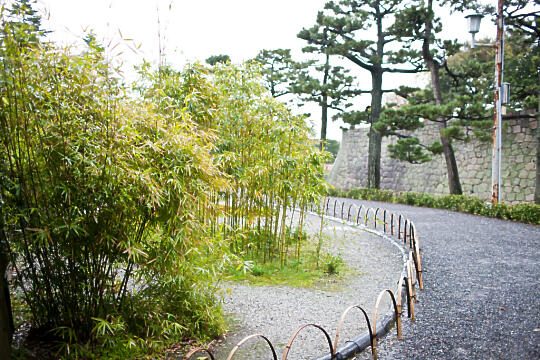 After we left the castle, we caught a nearby train that was going in the direction of Nishiki Market. After seeing this post, we knew we just had to go there.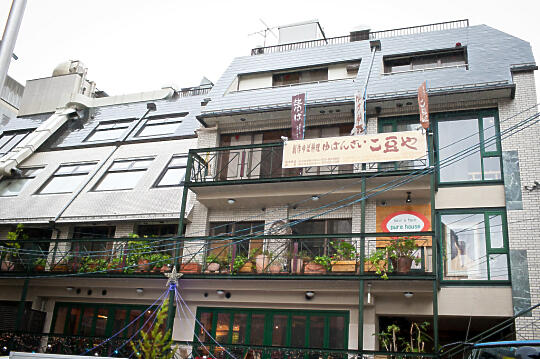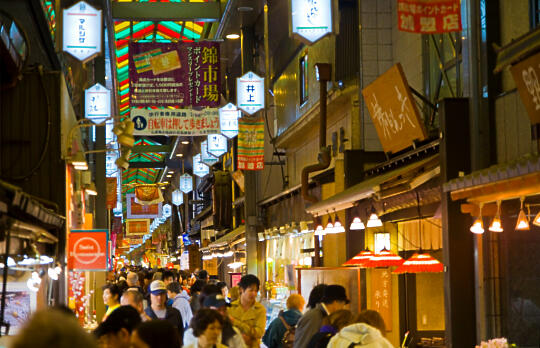 Photo courtesy of David Calhoun

We were right – it's a must-visit.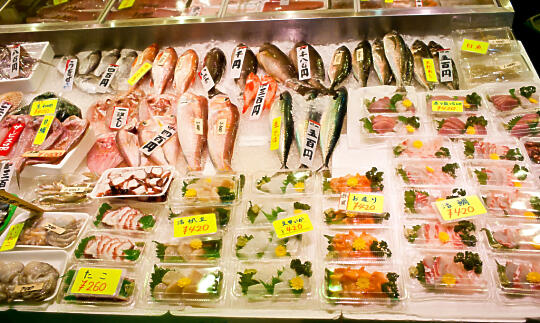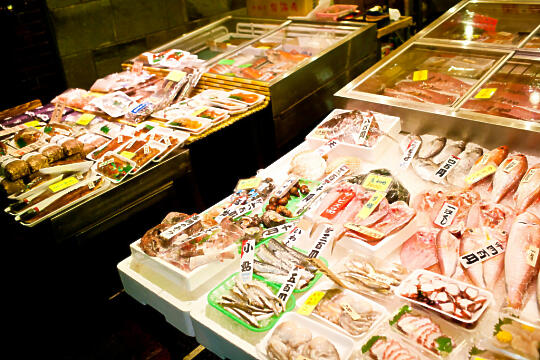 Can I go back? Please? 😀 There's far too much to sample in one day.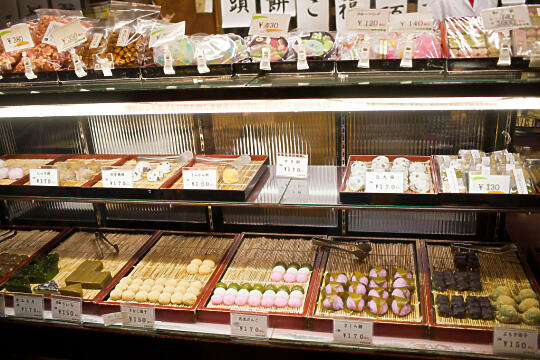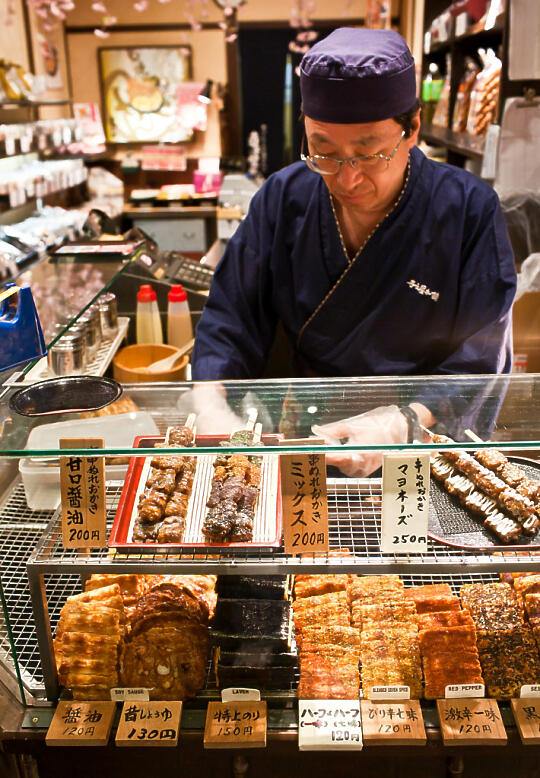 Mochi, fresh rice crackers, fish cakes, sashimi… I could live here.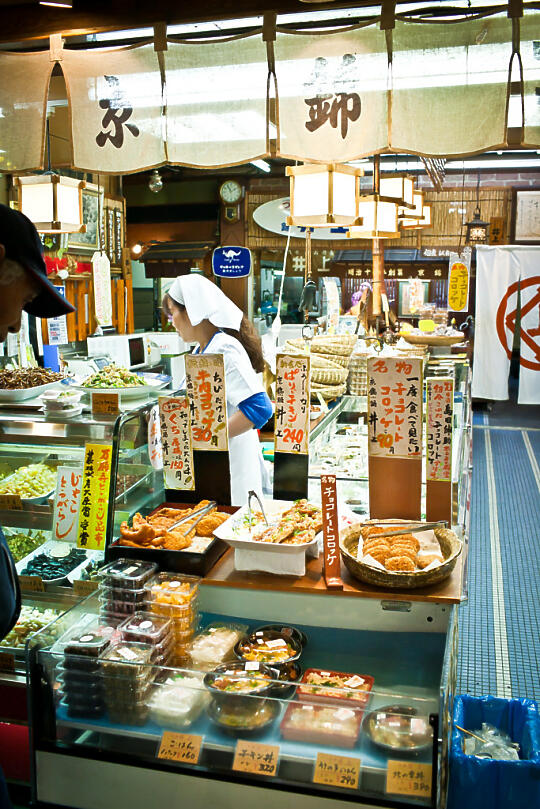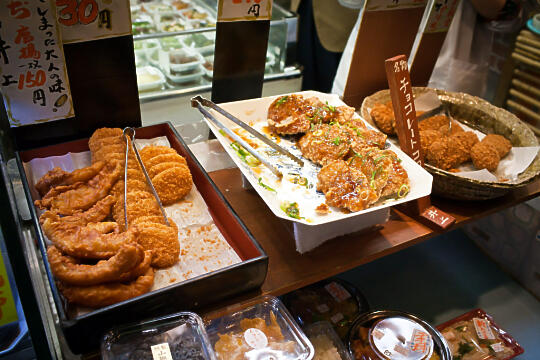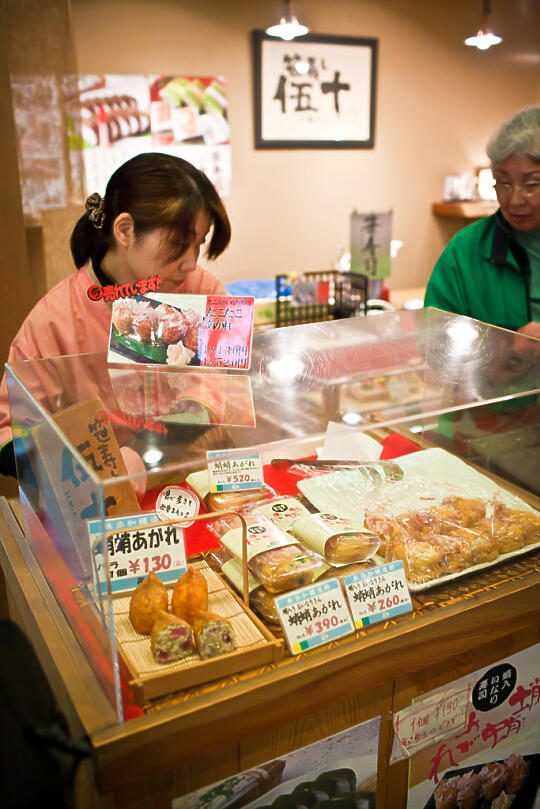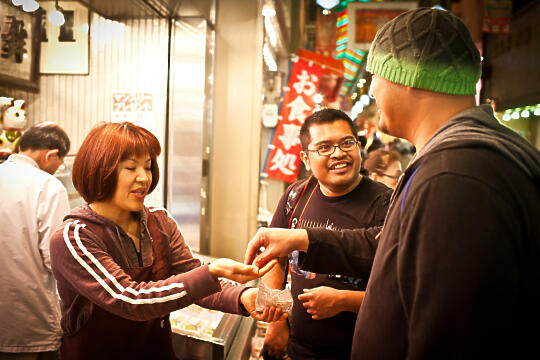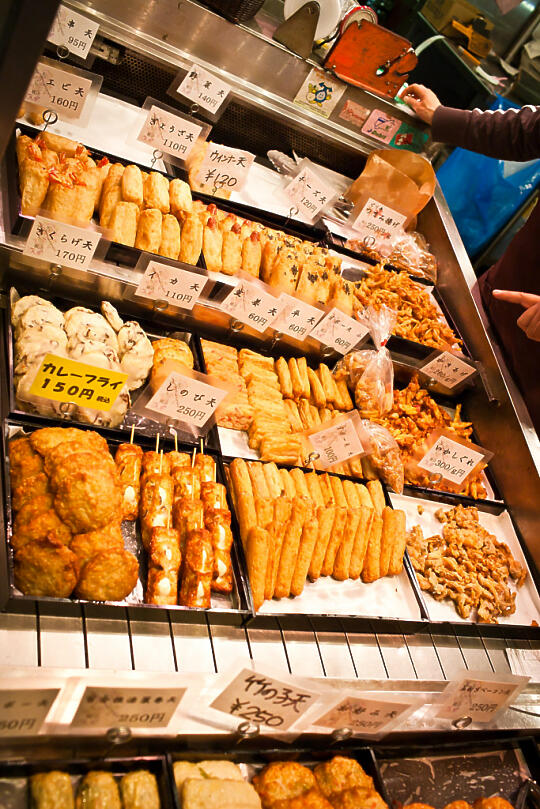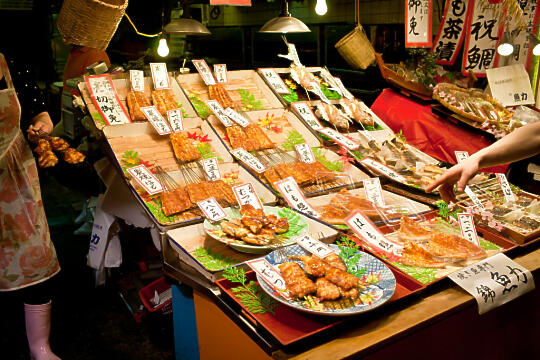 We stopped for lunch at a little restaurant inside the market that specialized in beer, I think?
Not that I drink beer.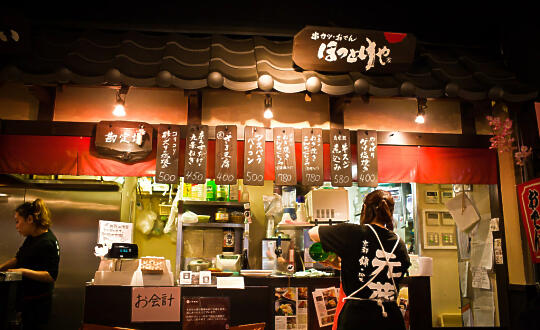 We had fried sweet potatoes with honey butter.
More, please?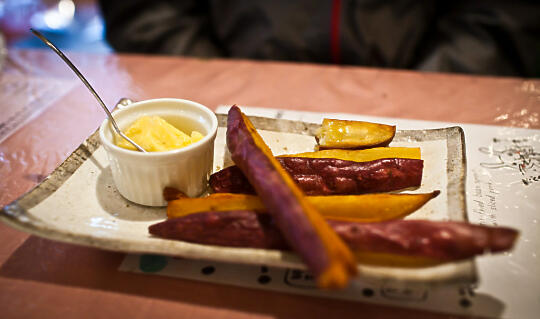 And curry udon. Oh man. That was perfect… beyond perfect, on a cold, rainy day.
Then it was back to the market…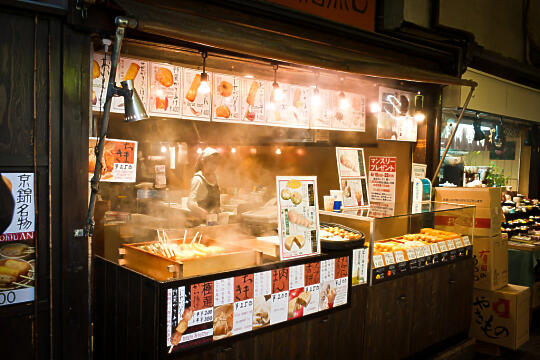 … and more yummy little things, like tamago on a stick.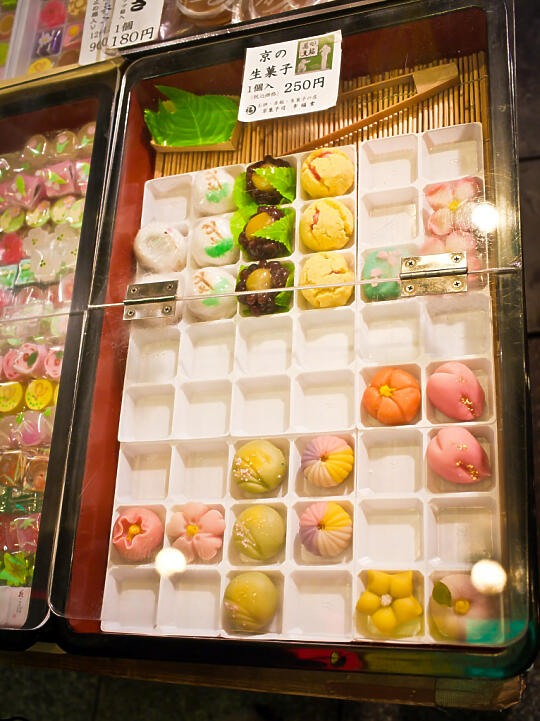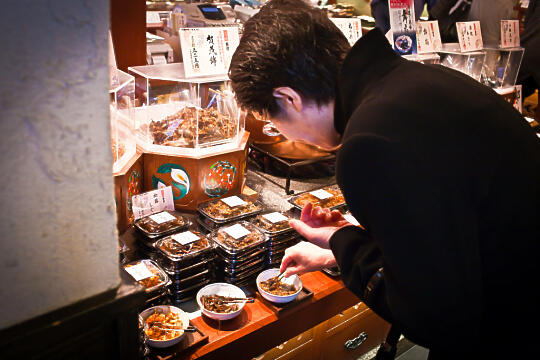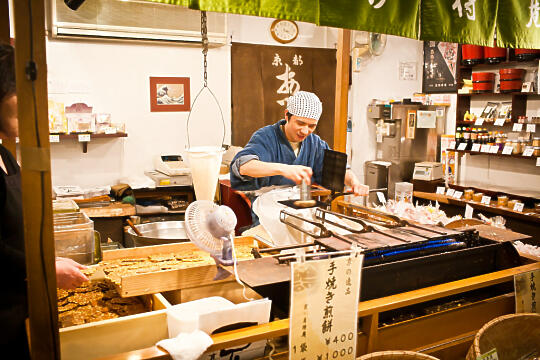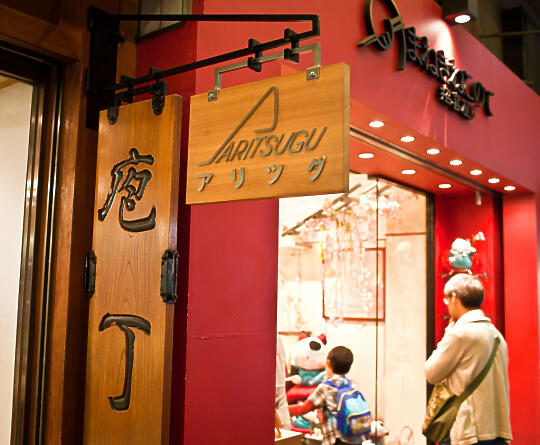 And then… Aritsugu!!
Lots and lots of beautiful knives.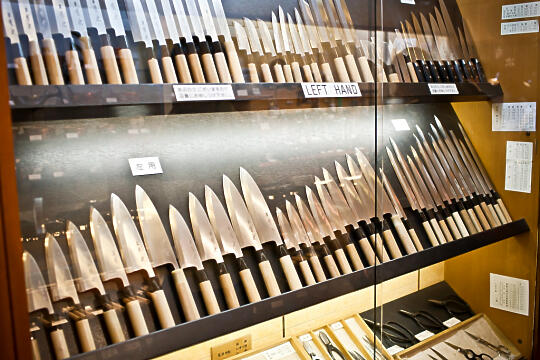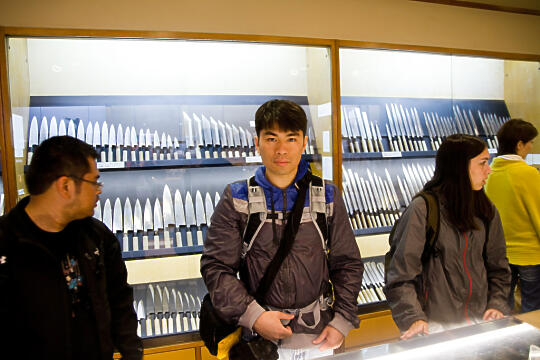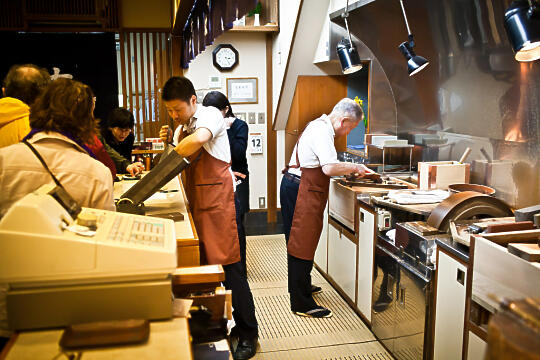 The people there were incredibly helpful (though the shop was so busy, it took at least half an hour to get someone to help me)… they took the time to explain everything about the knives to me – the differences between the knives, how to care for them…
Remind me to show you some pictures of my beautiful knives one of these days. Yes, you heard me right… plural. I got two. We got a santoku knife with the Japanese translation of Son's name on it (富山) and a sashimi knife with the katakana (since I don't know the proper kanji spelling… there are apparently several different ways to spell it) of my middle name – Mariko – engraved on it (マリコ).
Ooooh, they are so pretty. I almost don't want to use them. Almost. 😉
And then we promptly lost the rest of our group. Again. But not our fault this time, I swear… they left us while we were in the knife shop! 😉
The knife shop was near the end of Nishiki Market, so we thought we were finished… until we realized that it is actually connected to a gigantic mall. Holy cow. We could have (and nearly did) get lost in there for hours. There are shops for just about anything there.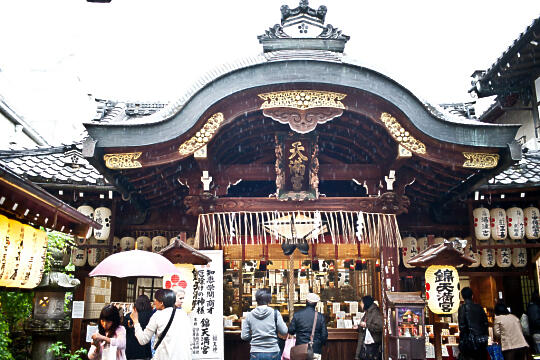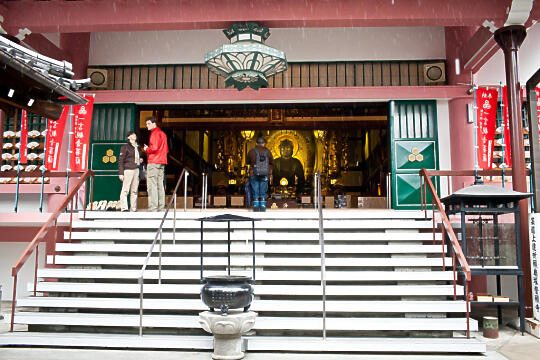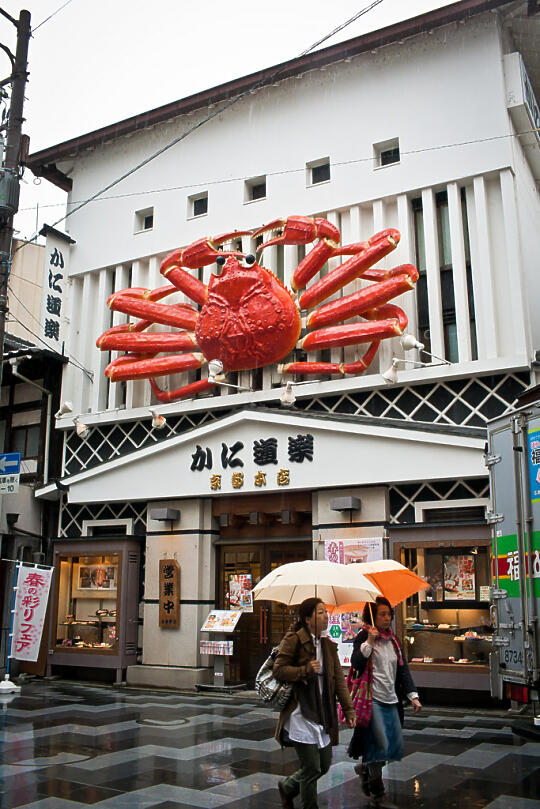 And another Mister Donut. Which obviously, we had to stop by. And conveniently didn't get any pictures of. If there's no evidence, you can't accuse us of pigging out… right? 😀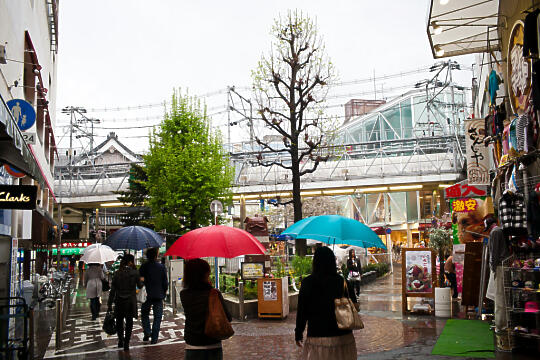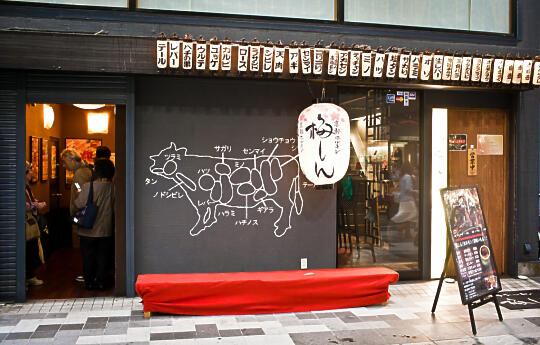 By the time we found the other three guys we were traveling with, it was late. Nishiki market had mostly closed down, so we were scrambling for a place to eat before we had to catch our train back to Tokyo.
We found a nice little ramen place just outside of Nishiki market. We were freezing, and it was pouring rain, so we decided to go there rather than look around more.
It was a good choice. The curry ramen that I got was perfect on such a cold, wet day, and Son enjoyed the ramen he had with lime, bean sprouts, and hard boiled eggs.
We were all pretty exhausted by then. Can you tell? 😉
Don't forget, you have 6 more posts to enter the giveaway, for an opportunity to win one of two sets of nori and a rolling mat from Japan! (I'm extending the deadline a little, since it's taking longer than expected for Son to process the pictures and then for me to write the posts.)
Just leave a comment on any of the daily posts about my Japan trip… you can enter once on each post about the trip, so you have up to 8 chances to win! Oh, and I'll ship anywhere, so you can enter no matter where you live. 🙂