Archive
For the month of November, 2010
---
Congratulations to Katharine for her suggestion that Jell-O would NOT go well in wontons (can you imagine even trying? What an impossible mess that would be!) and to Cathy for her delicious-sounding suggestion of matcha pastry cream in a wonton, topped with a cherry sauce. They were the winners of our latest Sushi Day contest!
Thanks so much to everybody who entered!
If you've been reading Sushi Day for at least a year, or know anything about which seafood are sustainable and which aren't, then you're probably aware that unagi is on the list of very unsustainable seafood.
Which sucks. Because a lot of people really love unagi. Ourselves included.
So a year ago, I came up with my own version of a sustainable replacement for unagi, using catfish. Personally, I really love this, because the taste and texture are very similar to unagi.
But there's been another recipe that's been out there for a while too – I was aware of it when I came up with my version, although I didn't use it. But after dining at Tataki and receiving some absolutely beautiful black cod as a gift from the guys at I Love Blue Sea, I knew I had to finally try Tataki's recipe for faux-nagi.
The verdict? Well, I knew it was going to be good. And if you have access to all the ingredients, it's definitely worth it.
(But if you can't find good black cod, or some of the more exotic ingredients… I still think my version is pretty darn good too.)
Continue Reading
---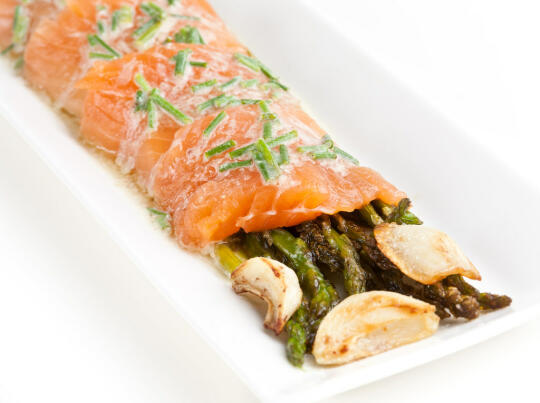 The general rule that I've found for coming up with dishes using sashimi is that if there is a sauce or marinade or glaze that works well with a cooked version of the fish, then some play on that sauce will most likely go great with the sashimi version of the fish.
Makes sense, right?
That's what I've been doing for a good number of the dishes I made in the last couple of weeks. Today, no different. I made a sauce that was used as a glaze on salmon, from my friend Robin.
Worked just as well as I had expected it to.
And don't forget to leave a comment on this post to enter our latest contest!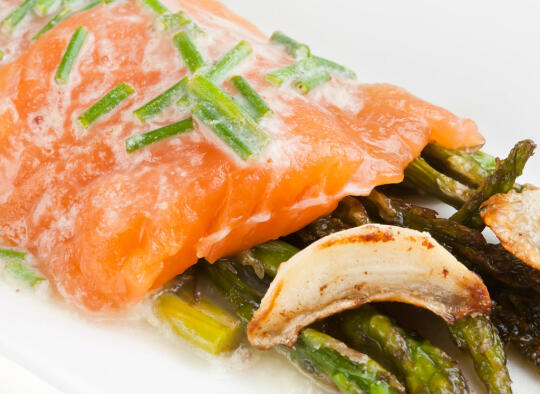 Continue Reading
---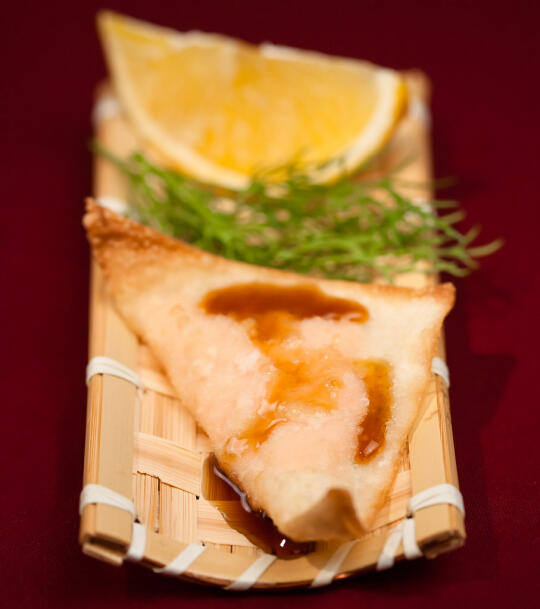 I have a challenge for you.
Come up with something – anything (though it has to be edible food) – that wouldn't go well in a wonton.
I bet you can't do it.
(Neener neener!)
I mean, really. You can fold anything in a wonton skin, fry it up, and it'll be delicious.
An. Y. Thing.
And if you can't come up with something that would do badly in wontons? Give me a cool, crazy, awesome, ridiculously creative combination that you would put in a wonton.
Like these, which my great aunt asks me to make every year at our family's annual Christmas party.
Or like this recipe here – arctic char with dill cream cheese, drizzled with a maple ponzu sauce.
Heck yeah.
Good stuff.
And… you know what?
I think I'll give away a Sushi Day shirt and a sushi kit to the person who comes up with the best (edible!) suggestion for what WOULD NOT go well in wontons.
And I'll give away another Sushi Day shirt and a sushi kit to the person who comes up with the best GOOD combination that I can put in a wonton.
You have 1 week to enter. That's until next Thursday, November 18, at 11:59PM PST.
Ready… go!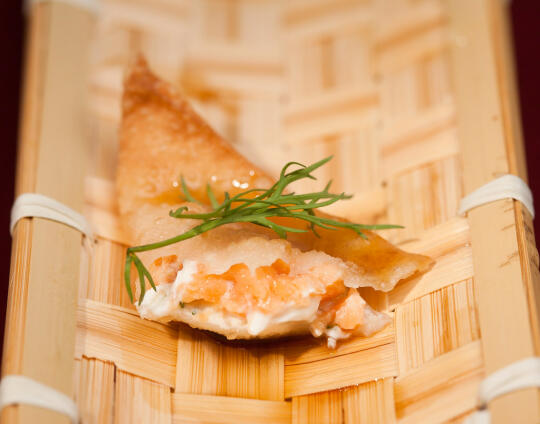 Continue Reading
---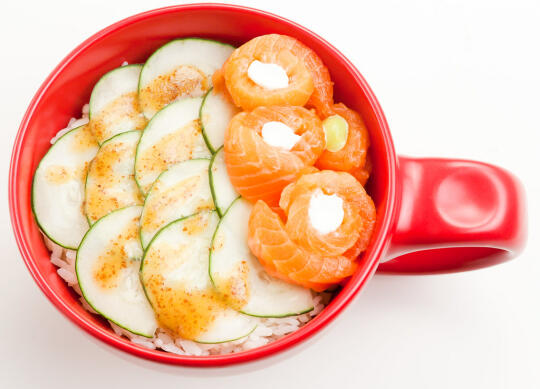 Every time I get a new type of fish, I try to think of good flavor combinations that I can use as inspiration for my dishes. I look through my bookmarks for recipes using that fish. I ask people on twitter. I look back in my archives for older, similar recipes for inspiration.
For today's recipe, for example, I found a salmon recipe that I had bookmarked a while ago and decided that the sauce looked fantastic, then deconstructed a salmon recipe I had made years ago for the dish itself.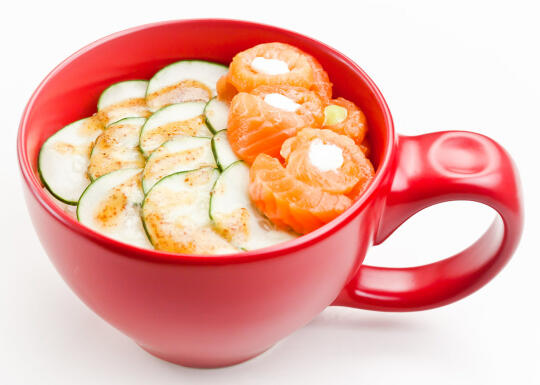 Continue Reading
---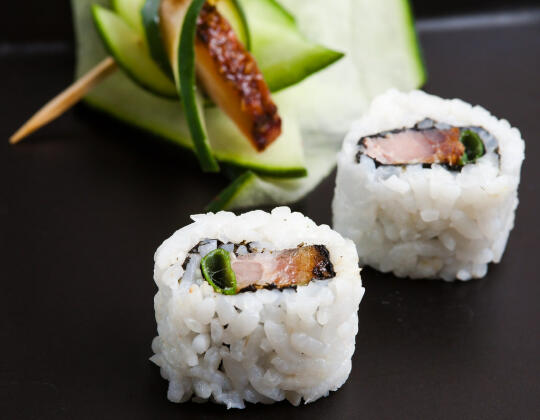 It's kind of like bacon, right? Except… better. If that's even possible.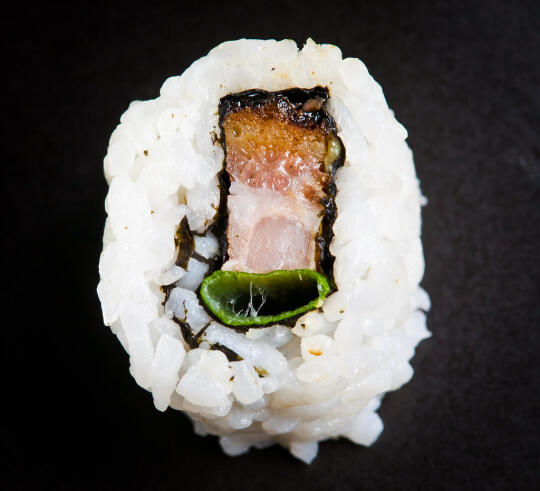 Continue Reading
---
Ever since getting to know Casson Trenor and going to the Mashiko dinner a year ago, I've been wanting to go to the sustainable sushi restaurant that Casson is part-owner of, Tataki.
Continue Reading
---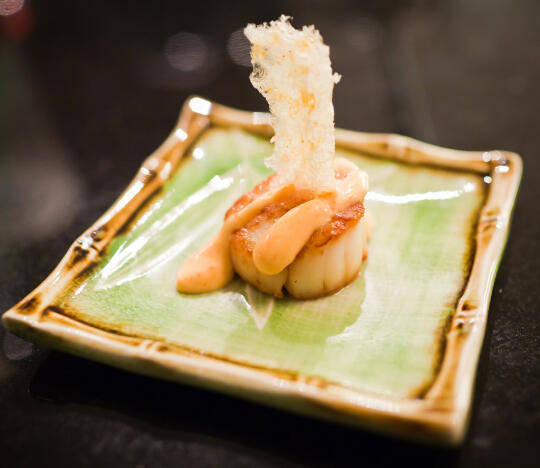 After my interview with the men of I Love Blue Sea, they sent us home with a gift of some beautiful black cod and scallops, which we cooked for my relatives that we were staying with that evening. With the black cod we made sashimi (very good!), faux-nagi, and miso black cod (recipe to come soon!). With the scallops we made Hajime's Hotate, sashimi, and these delicious seared scallops.
Since I had wanted to stop by Boccalone in the Ferry Building to get prosciutto for the Hajime's Hotate, I also stopped by the 4505 Meats booth at the farmer's market (they're there Thursdays and Saturdays) to pick up a few bags of their chicharrones, because I heard they're to die for. (They are! Consider me addicted, now.)
After lunch at Tataki, Son and I got to thinking on the way back.
"You know what would be really good?" He paused for a long moment, keeping me in an impatient suspense while he thought about it. "What if… you know how they have bacon-wrapped scallops?"
I nodded, not sure where he was going with that.
"Well, what if we did chicharrones instead?"
"Yeah…" A slow smile grew on my face, as I saw what he was getting at. "That might be good…"
"With lemon juice," he insisted.
"And something else…" I thought for a moment. "What if we put spicy mayonnaise on it, too? Add a little spice, to go with the spice in the chicharrones, a little creaminess…"
"Yes!" Son exclaimed. "This is going on the menu at my restaurant."
(He has a hypothetical someday restaurant… anytime we come up with a particularly delicious recipe, it goes on the list of random things that will be on the menu if he ever opens a restaurant. Do any of you do that too? ;))
When we made this later that day, it was a hit. Delicious.
It's definitely going on the menu.
Continue Reading
---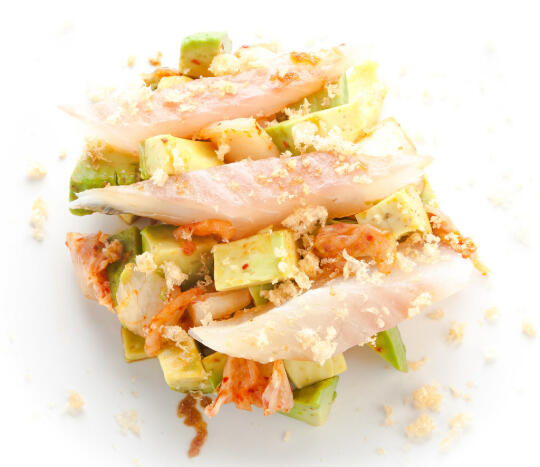 Aside from rice and nori, avocado is probably one of the most widely used ingredients in sushi rolls. It seems to go well with almost every type of fish.
In our household, kimchi goes with everything. Or at least, that's Son's opinion. I'm a little more conservative with my kimchi usage, though I enjoy the fermented vegetables as well.
You don't have to be a kimchi fanatic like Son to like this combination, though. Avocado and kimchi go quite well together, and the shoyu adds a little saltiness. Chicharrones add a subtle little crunch to the dish. Delicious!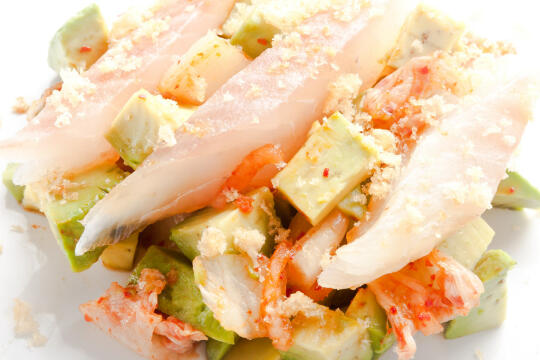 Continue Reading
---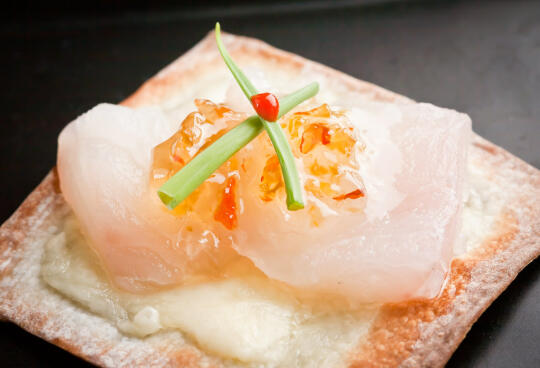 Jalapeño jam.
To the uninitiated, it sounds weird. "Jalapeño jam? Ew. Isn't that… gross?"
I was one of the skeptical ones, before I tried it. Heck, I'm not a huge fan of spicy anyways, so I had a feeling I wasn't going to like it all that much.
Wrong, wrong, wrong. I was so wrong. Jalapeño jam is sweet (I know it's hard to imagine if you've never had it) and has only the faintest hint of spice. It's ridiculously good… especially on nachos. And I hear it's awesome on crackers with cream cheese, though I haven't tried it yet.
So when I was looking through my fridge to see what ingredients I had that might go well with halibut, the jalapeño jam caught my eye. I've used jalapeños with yellowtail… halibut tastes similar to yellowtail… so therefore surely jalapeño will go awesomely with halibut! (Don't you love my logic?)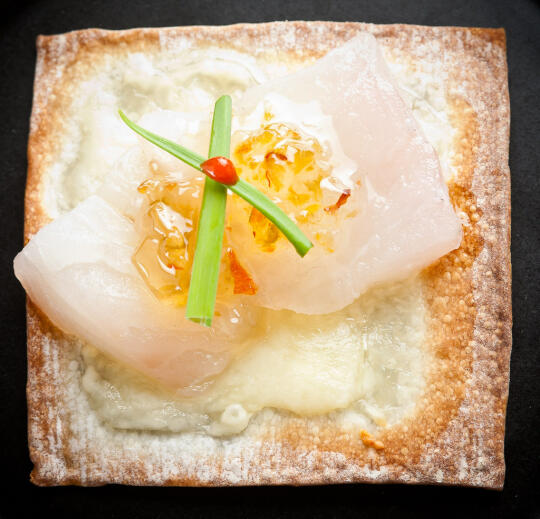 Continue Reading