It's kind of like bacon, right? Except… better. If that's even possible.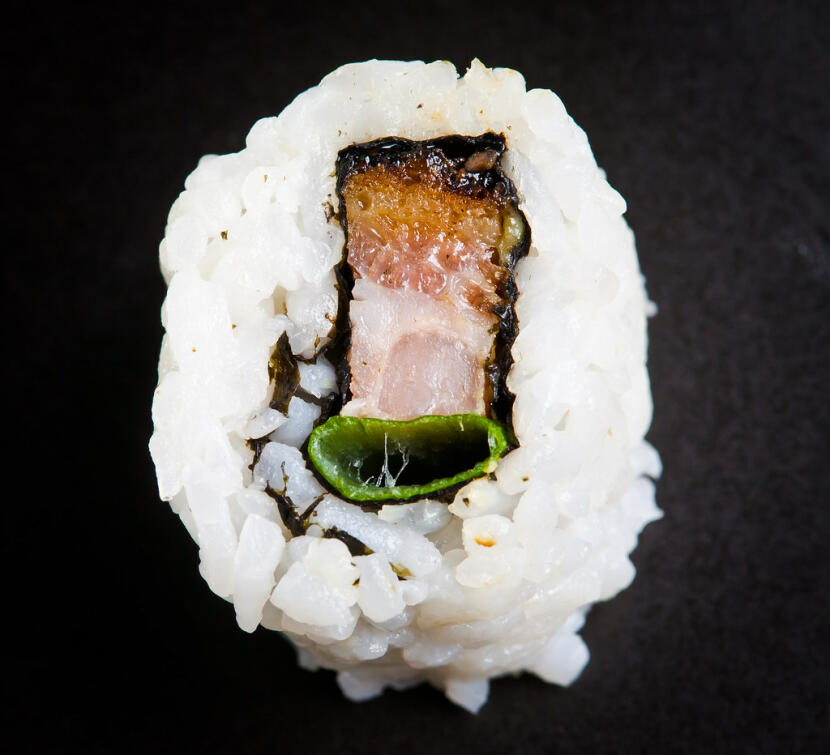 And we all know how I feel about bacon in sushi.
So pork belly in sushi? It's the natural progression. Obviously.
Porki Maki
Ingredients
Cooking Directions
Cook pork belly. (This needs at least 6 hours of marination and 2 hours of cooking, so prepare ahead.)
Cook sumeshi.
Thinly slice the pork belly, then cut each slice in half lengthwise.
Roll the sushi, using the pork belly, green onion, and wasabi (to taste) as the fillings.
Enjoy!