The best of both rolls: unagi and cream cheese from the Unagi Philly Roll, and avocado and imitation crab from the California Roll. This is a very rich roll, with the unagi, avocado, crab and cream cheese, and it's oh so good! This roll will probably feed more people than the average roll of sushi since it is so rich and filling. You might have noticed we have been doing a lot of unagi rolls lately… it's all Son's fault! He loves unagi, so we tend to buy it a lot and then make a bunch of sushi with it. 😉 Of course if you have any suggestions of rolls that you would like to see up here, I'm all ears! 😀
Life is so crazy right now! I've got midterms starting this week, a research proposal due Monday, loads of homework and, of course, SushiDay! Not that I'm complaining, of course. 🙂 But if I seem to disappear every now and then, you'll know why!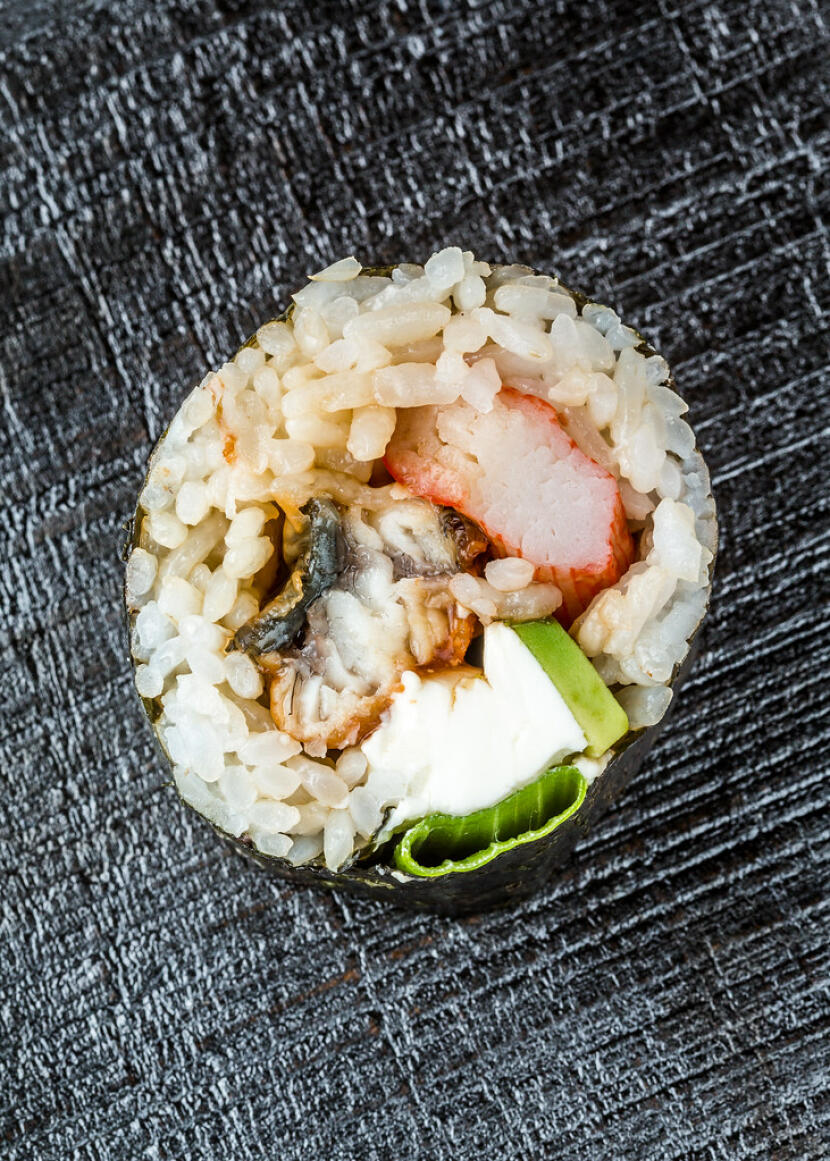 Makes 36-48 pieces.
Ingredients
Cooking Directions
Cook the unagi according to the directions on the package.
Slice the unagi into thin strips, about 1/2 inch wide.
Cut cream cheese into thin sticks, about 1 cm wide.
Cut the avocado in half, discard the pit, slice into thin slices while still in the tough skin, then discard the skin.
Wash the green onion, cut the long green stalks off of the white bulb-like things. Discard the white bulbs.
Roll the sushi, using unagi, imitation crab, avocado, and cream cheese as your fillings.