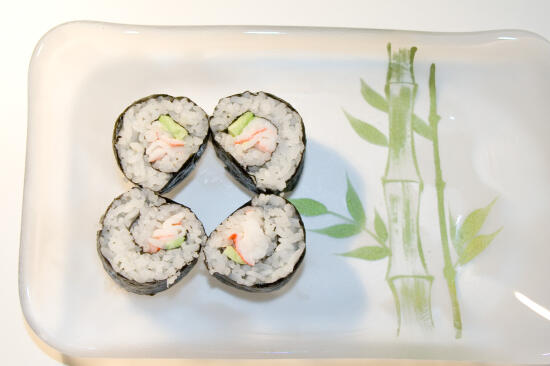 California Rolls are the most popular and most well known sushi rolls in the United States. The California Roll isn't exactly a traditional roll, but I am by no means a sushi traditionalist – I love them!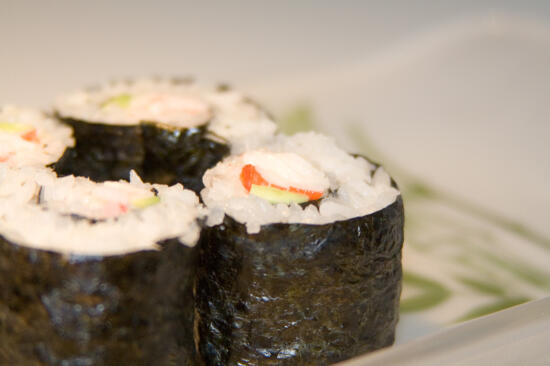 This is (in comparison to some more traditional sushi) one of the milder rolls, which makes it great for those who have never eaten sushi before. This was actually one of the only kinds of sushi I ate all through my childhood, up until a couple of years ago.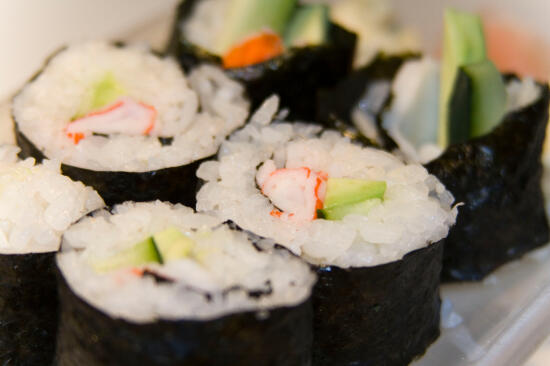 But beware: if you are allergic to fish, you should use real crab instead of imitation, since imitation crab is made out of fish.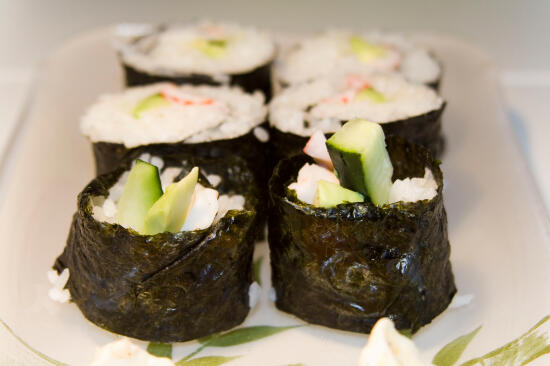 Makes 6 rolls, or 36-48 slices.
Ingredients
Cooking Directions
Mix imitation crab and mayonnaise, separating crab pieces and mashing into smaller pieces.
Cut the avocado in half, discarding the pit.
Cut off the hard skin and discard.
Slice the avocado into thin sticks.
If you choose to use cucumber, slice it into long, thin sticks.
Using avocado sticks, cucumber(if desired), and the imitation crab mix as your fillings, roll and slice the sushi
You also might like...
---
---