On Saturday's stream, we started curing some citrus and dill gravalax – coated it with a salt, sugar, citrus zest, and dill mixture, wrapped it up, weighed it down, and stuck it in the fridge.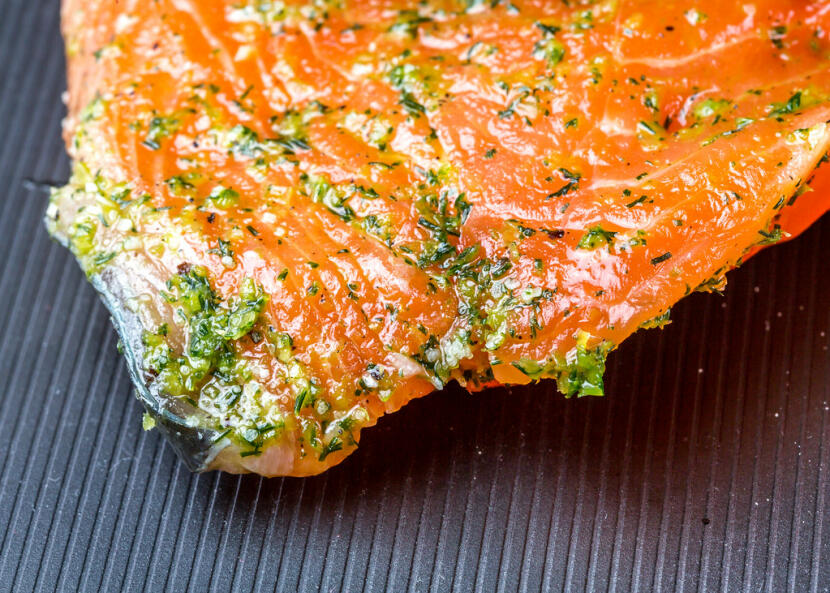 Originally, the gravalax was supposed to be for our Christmas celebration – I had intended to serve it as a mid-day nibble, for my family to snack on while I cooked dinner.
But at the very last minute, all the traveling family members came down with colds and were too sick to make the drive from NorCal… so Christmas got cancelled.
We still got to celebrate with the other side of the family, who all live in SoCal, so we still had a great Christmas! But it went from omg so much food to cook, to hm… how much of this can I freeze, and which parts do I still need to cook?
The eggnog gingerbread french toast bake turned into dessert, and I also made this roasted eggplant over lentils with a garlic tahini sauce (which turned out AMAZING).
But the gravalax… got forgotten about.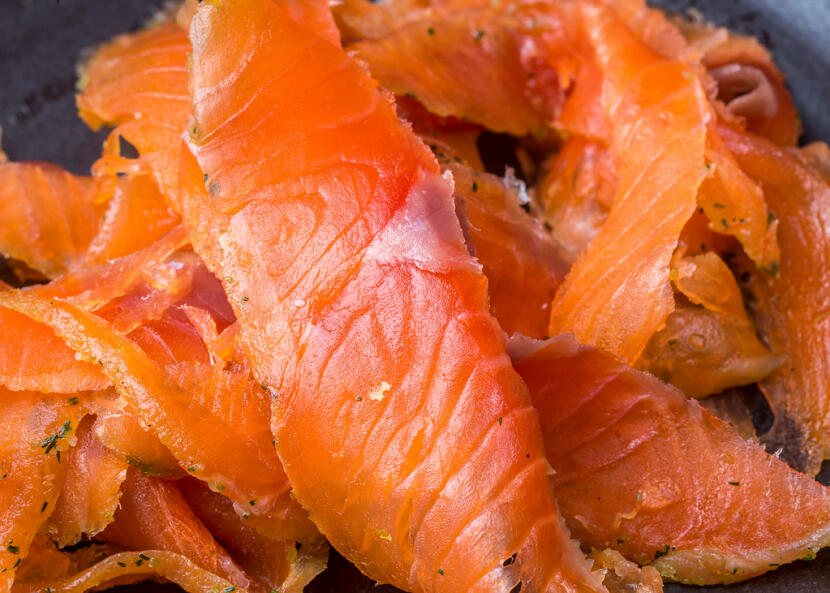 Luckily, I was watching one of our viewers stream yesterday, and he asked how the gravalax turned out – and I totally had an "oh shit, the gravalax!" moment and immediately ran to deal with it.
The fragrance of citrus and dill hits you the moment you unwrap the salmon. Definitely use a pan with a high rim – mine was rimmed but shorter, so I was dripping the liquid that had been pulled from the salmon all over the place. And be sure you sharpen your knife – a razor-sharp knife wil help immensely with the cutting.
So how did it turn out? Salty. Very, very salty. I don't know if it was an issue with the recipe, or if the extra day of curing made that much of a difference, but goodness – it's intensely salty.
However! Saltiness aside, it's still quite tasty. And even better, we found a delicious way to use it! I had recently made a white bean and chile soup that had turned out tasty, but a bit bland. But top it with some of this gravalax, and a few slices of pickled red onion… and all the flavors combined to create a dish we're actually craving more of!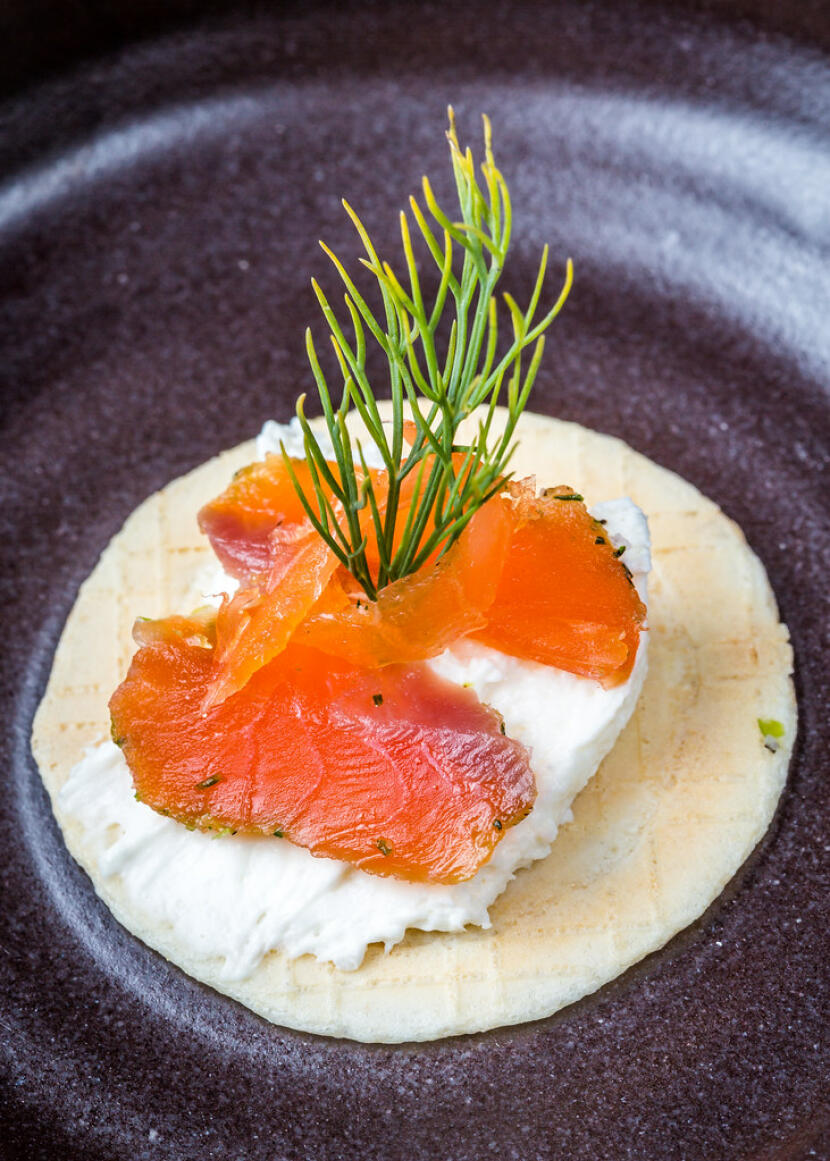 Visit my Twitch stream to catch up on past streams, and hang out when I'm streaming! Want to know when I'm in the kitchen? Hit the follow button (the heart up top) so you'll get notifications when I'm live – it's always free to follow! Or you can follow me on Instagram or Twitter, where I usually post when I'm starting the stream.