Missed the stream? Watch it on Twitch!
I first tried chili crisp a few weeks ago, when a friend brought a jar to our Asian Dumplings Cookbook Club potluck at the beginning of December. Son was instantly hooked, and has been asking me to make a batch ever since.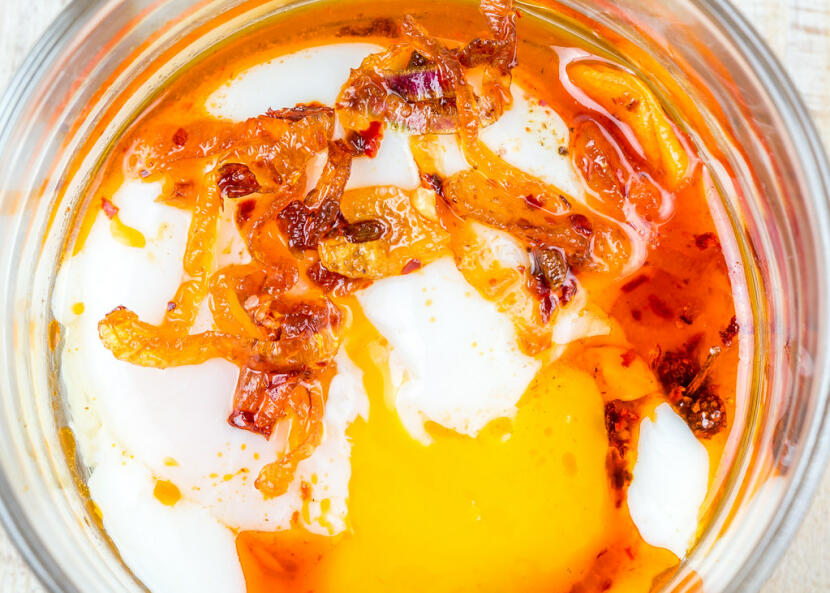 It takes a while to make (and beware the chilis – I was coughing and sneezing like crazy whenever I had to handle them!) but oh, if you are a fan of spice, it is so worth it.
Being a spice wimp myself, I can barely take one nibble before I'm running for a mouthful of eggnog gingerbread french toast bake, but still – it is so good!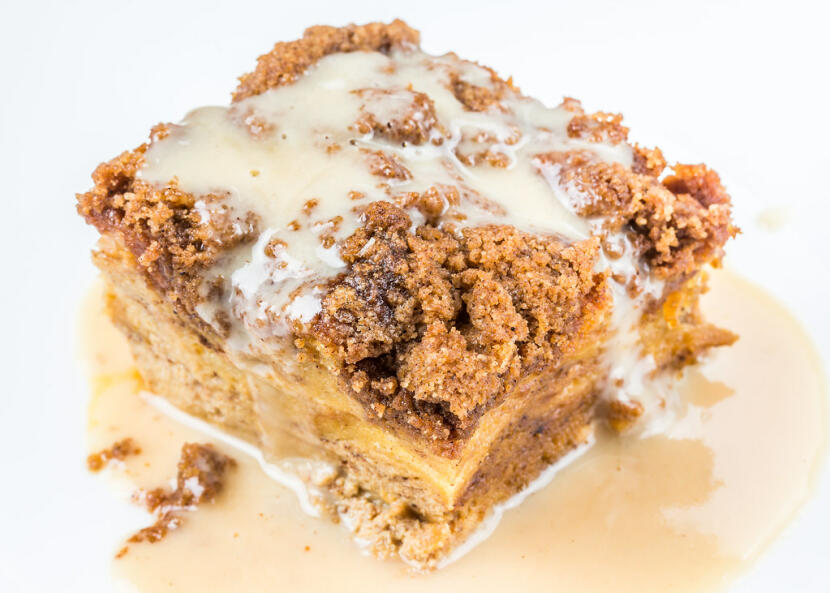 Speaking of the eggnog gingerbread french toast bake… I expected it to be tasty, but it turned out even better than I had hoped. It's essentially a bread pudding, with a coffeecake-style crumble topping. You soak bread (I used brioche) with eggnog, eggs, and gingerbread spices, top it with the crumble which has even more gingerbread spice, then drizzle it with a warm eggnog-maple syrup once it's out of the oven.
It's heaven.
I did my own little eggnog taste-test as well. We tried Broguiere's eggnog and Organic Valley eggnog – and our overwhelming favorite was Organic Valley. It's creamier, and doesn't have quite as much of an overwhelming nutmeg flavor (although Broguiere's was still tasty!). So we used the Broguiere's in the french toast bake, and used the Organic Valley for the syrup, which was perfect.
I'm planning on bringing the eggnog gingerbread french toast bake to my family's Christmas celebration – here's hoping they like it as much as we did!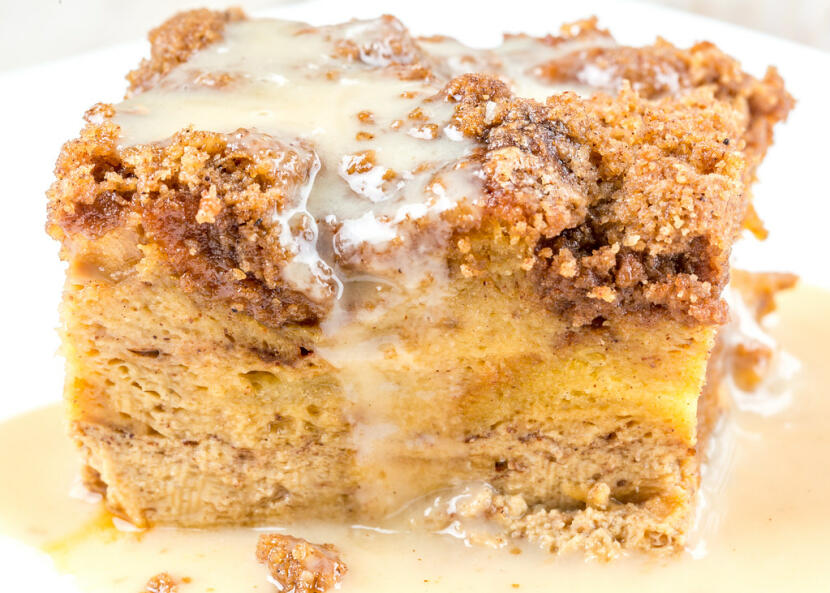 Today's Question of the Day: What are your Christmas food traditions? What food are you having for Christmas this year?
Visit my Twitch stream to catch up on past streams, and hang out when I'm streaming! Want to know when I'm in the kitchen? Hit the follow button (the heart up top) so you'll get notifications when I'm live – it's always free to follow! Or you can follow me on Instagram or Twitter, where I usually post when I'm starting the stream.