Our first whole day in Kyoto was such a jam-packed day that I'm splitting it into three posts. Looking back, I can hardly believe we managed to fit so much into one day… and yet can now totally understand why I was so sore I could barely move that night.
We started the morning off walking to Kyoto station from our hotel.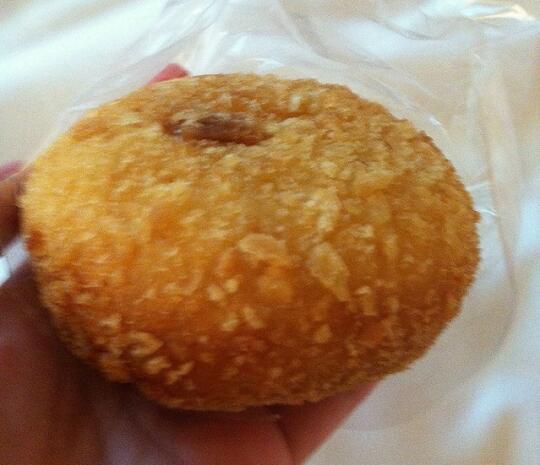 We stopped by a tiny hole-in-the-wall bakery to buy a curry pan, which unfortunately was one of the few not-so-good things we ate on the entire trip.
We managed to find our way to Kyoto Station, and then spent the next ten minutes trying to figure out where we wanted to go.
We were looking for a park, somewhere that we could sit and eat the onigiri we had bought at Family Mart earlier that morning, and take some time to relax after the hectic week in Tokyo.
All we found were temples… and somehow it felt like it would be a little weird to go to a temple just to sit, eat, and read.
So instead we went to Mister Donut.
Mister Donut (along with Bassanova and Beard Papa's) are one of our must-visit places when we go to Japan. We had already gone once in Akihabara, on our third day in Tokyo. But obviously, once was not enough.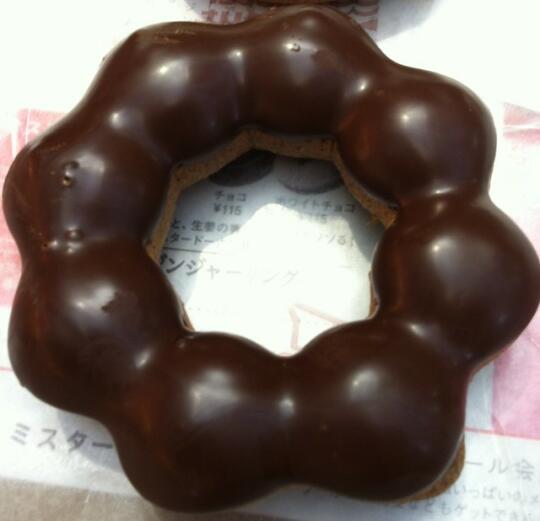 We got a chocolate pon de ring doughnut, and a ginger doughnut (which was one of their summer specials – they had a huge ginger promotion going on while we were there.) The chocolate was good, but the ginger was better. A nice strong ginger flavor, with a delicious white chocolate frosting.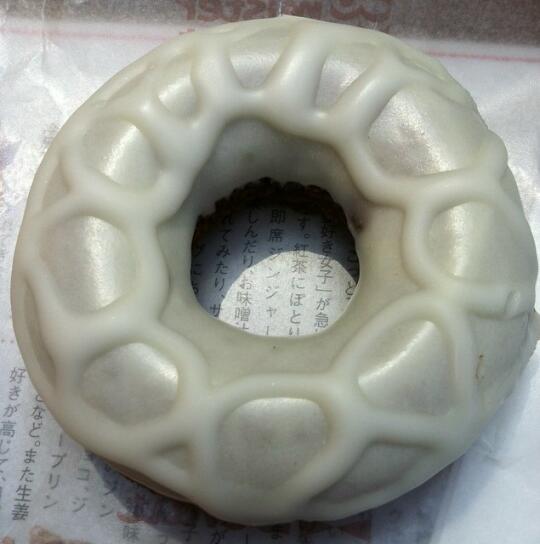 We also had a bottle of mugicha and a tamago onigiri that we had bought at Family Mart earlier that morning.
After we ate, we were all ready to head out… and then we realized that someone (*cough* me *cough*) had forgotten their JR Pass at the hotel. Oops. Guess we weren't going anywhere after all.
Instead, we explored the train station, and wandered around the food mall downstairs.
We love these food malls (you may remember we were kind of obsessed with the one in Ueno station while we were in Tokyo), because they always have so many delicious things to buy!
Son is kind of obsessed with creme bruleé, so we bought one at a fancy dessert shop.
We headed back out of the station, and sat on a ledge to eat the creme bruleé.
It was just as good as it looked. It shattered perfectly, and the custard was creamy and smooth. One of the better creme bruleés we've had.
… and then we got to walk back to our hotel.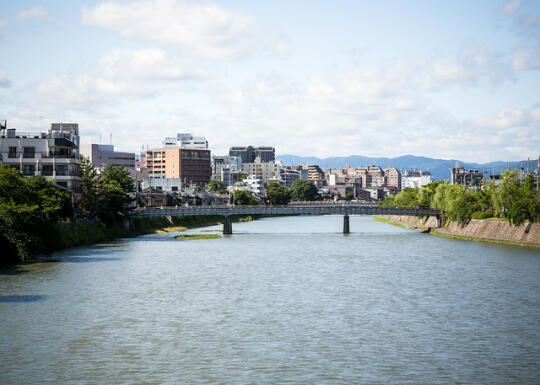 It was a very hot day, so we took a little break and ate onirigi and a bag of chips, before heading off to our next adventure…