After spending the morning going in circles, we once again left our hotel, and walked to the train station. This time we went to the station nearest us, which – go figure – was not a JR Station. However this time, we had an actual goal in mind.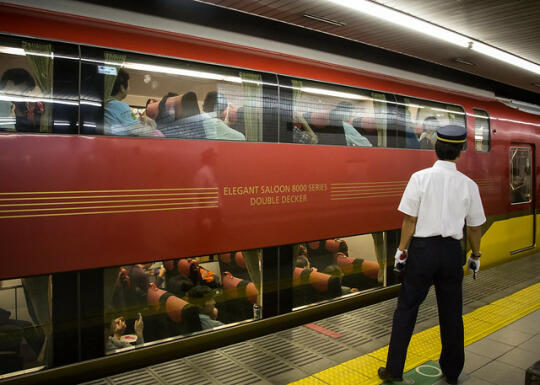 At Son's suggestion, we were heading to the Gion area of Kyoto – an area famous for its Geishas (or, as they're called in Kyoto, Geiko).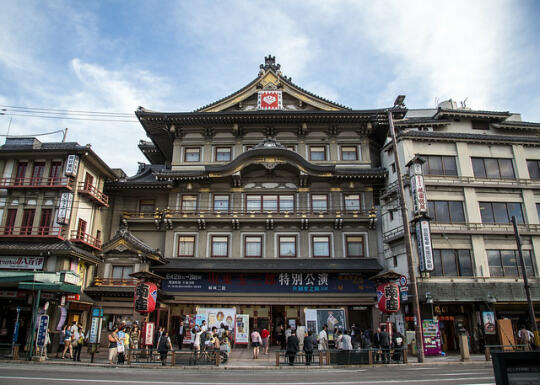 We took the local subway to the Gion-Shijo station, which let out on Shijo street, which is the main street in the Gion area.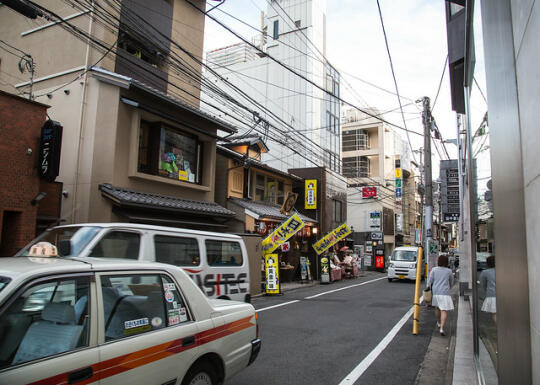 It's a busy street, and obviously caters to tourists.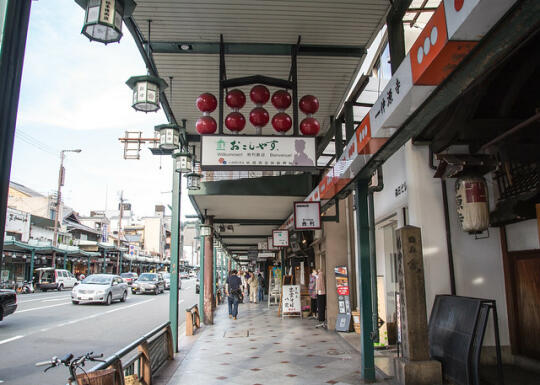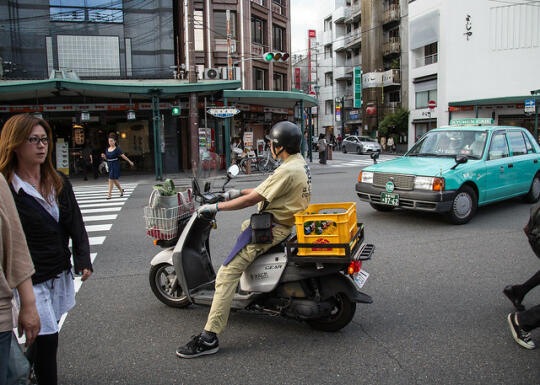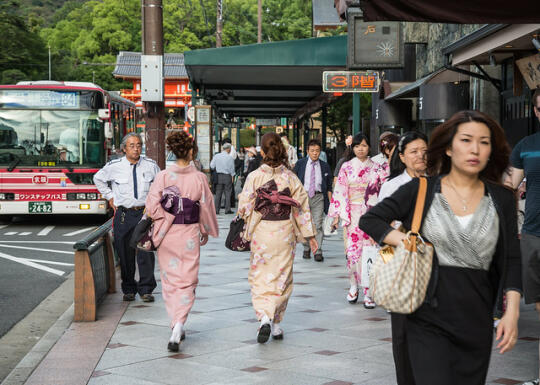 Eventually we turned down a side street, and just wandered.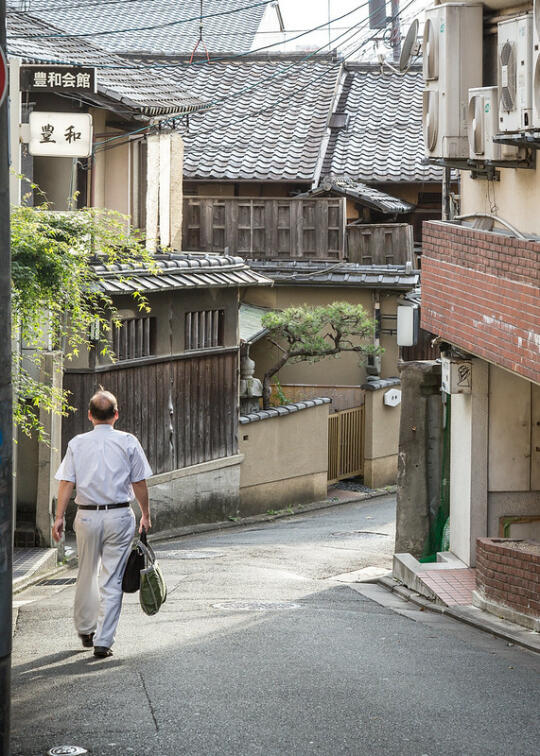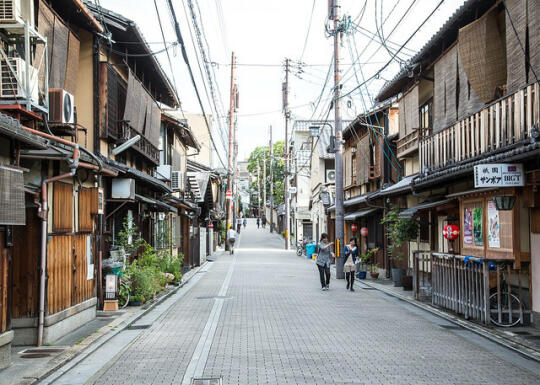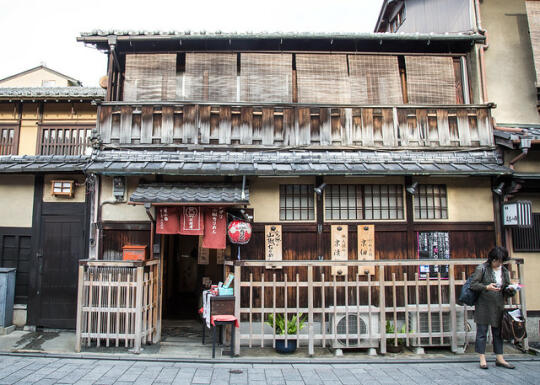 We found our way to one of the busier side streets, where there was a traffic jam of cars lined up all the way up and down the street.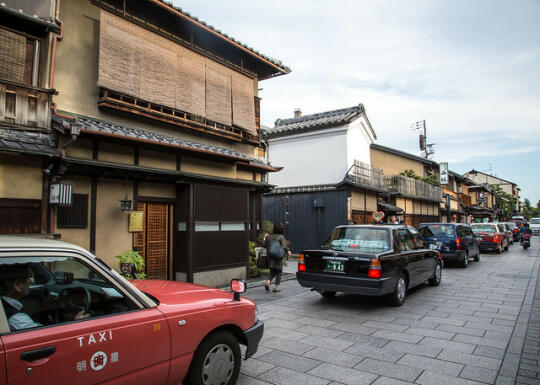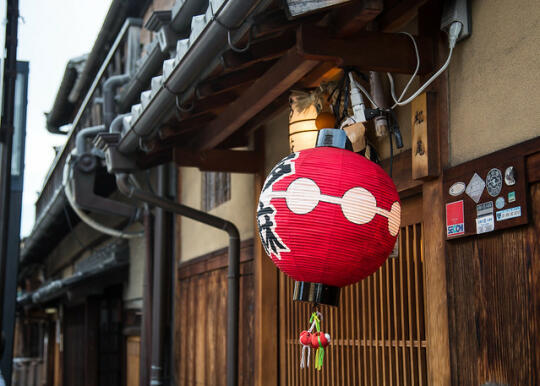 According to a woman on Flickr who is apparently familiar with the Gion area, this is a lantern in front of the Tama ochaya (tea house).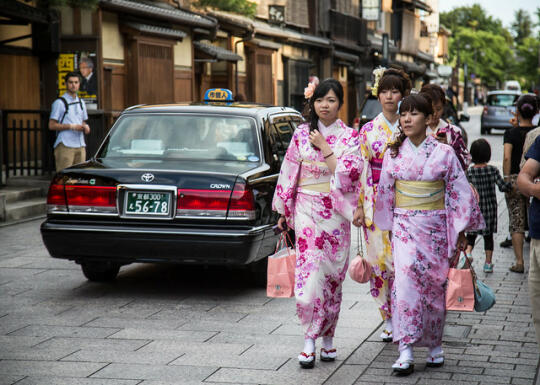 It was the time of day when the maiko were beginning to make their way around the area.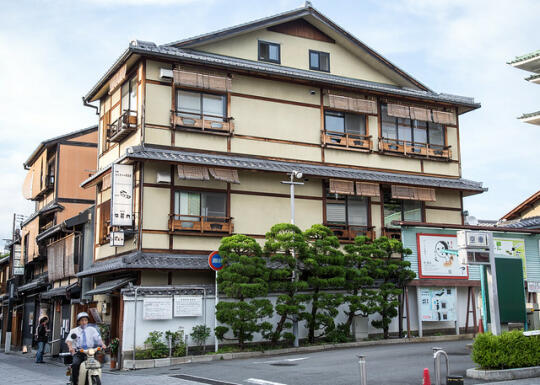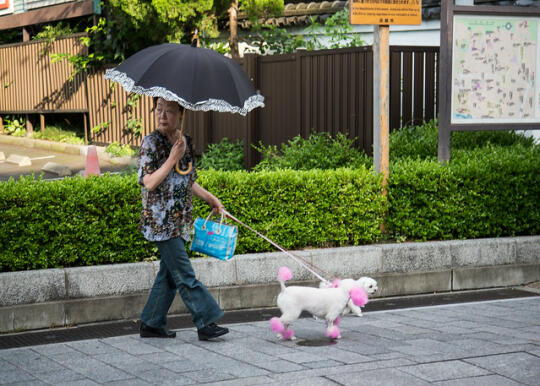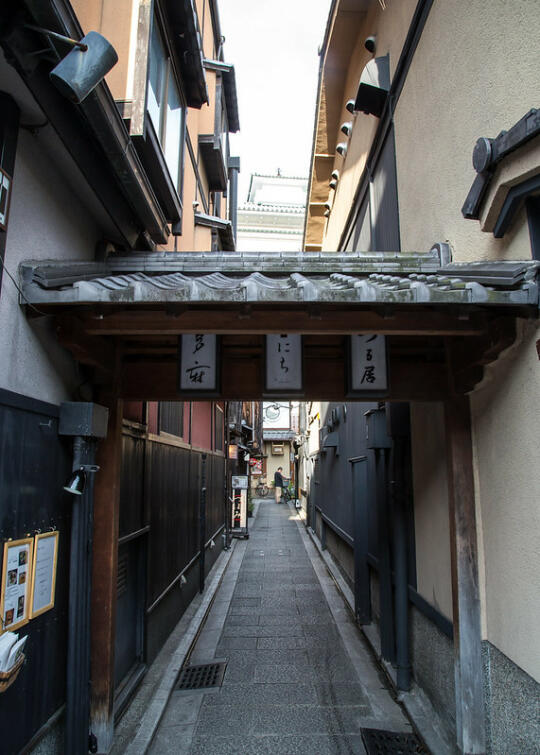 This narrow alley holds the entrances to the two most popular okiya (geisha houses) in Gion Kobu: the Tama (left sign) and the Tsurui (the right sign).
We also saw one or two geisha… or at least, we got quick glimpses before the poor geisha got mobbed by tourists wanting to take photographs. We kept our distance, but some people had no problem getting right up in her face, crowding all around her to take their pictures. Crazy.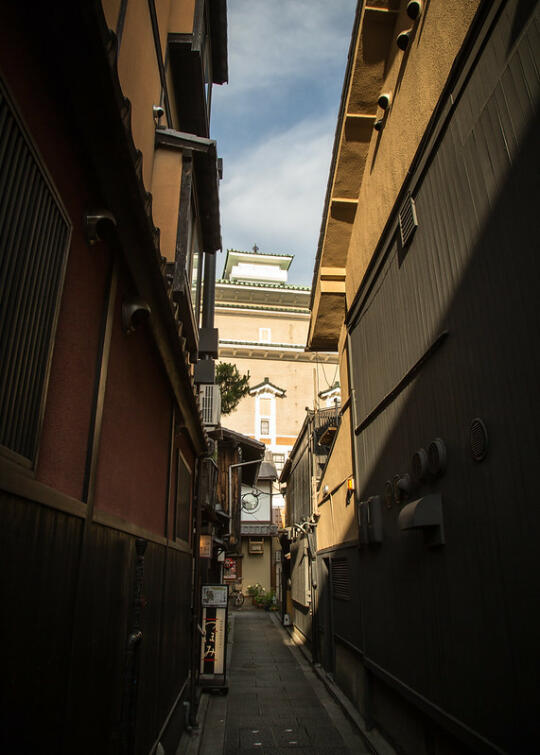 We headed off on another side street to avoid the crowds and try to see more of the area, and ended up at a temple.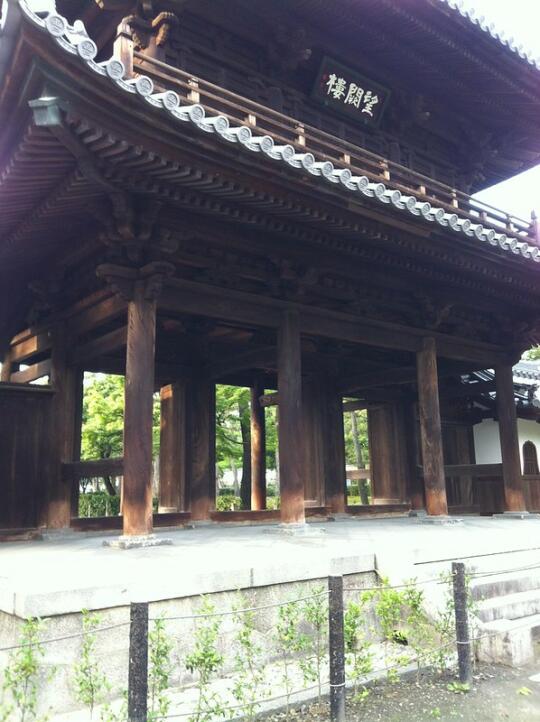 We wandered the temple grounds for a bit, Son taking pictures, me taking pictures of him taking pictures.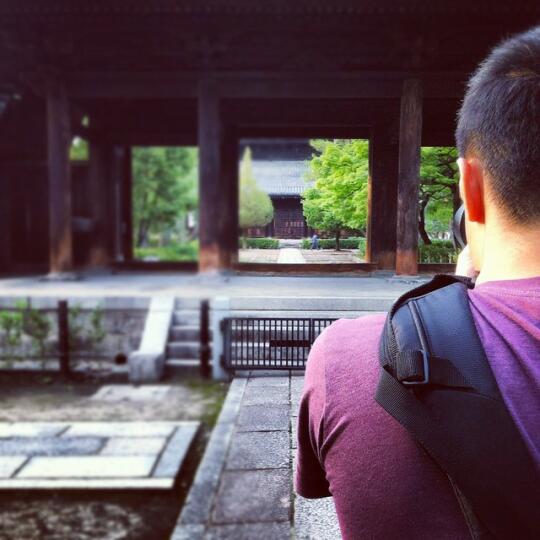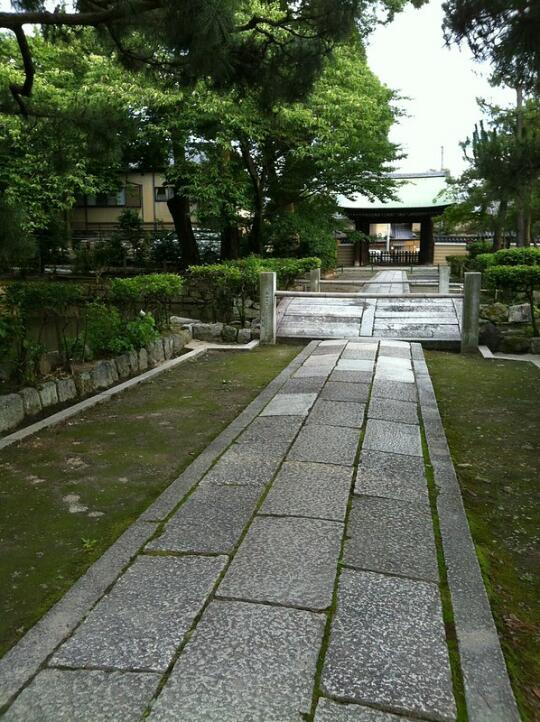 It was late enough in the afternoon that everything was closed, but it was a beautiful, serene area.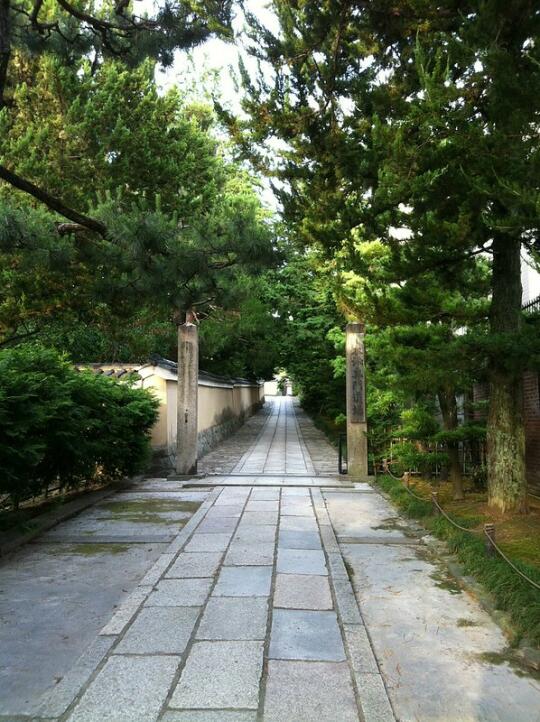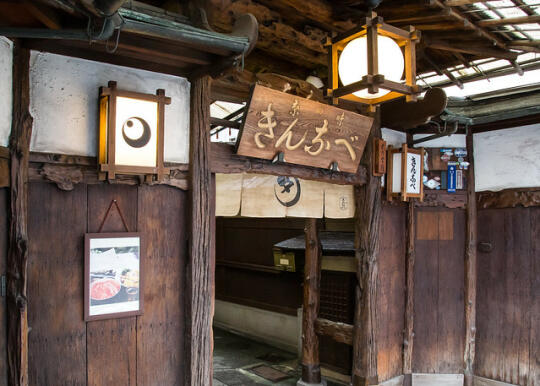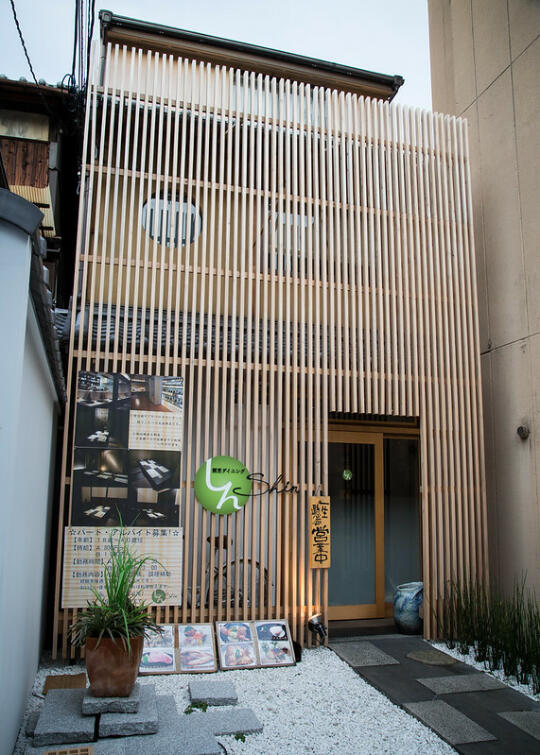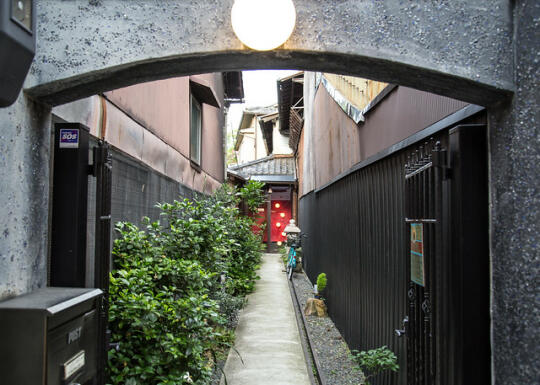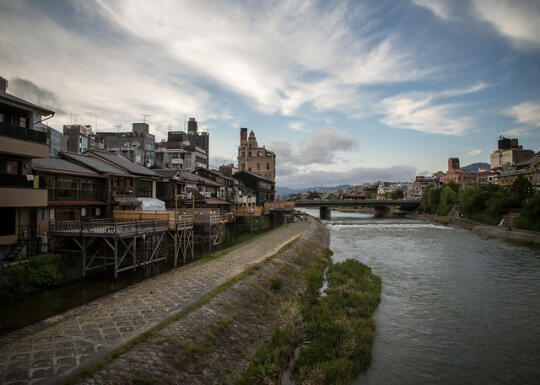 By that time we were getting pretty hungry, so we headed across the river to try to find somewhere to eat…