Our ninth day in Japan was our last day in Tokyo. We started the morning by finishing up packing (and ate a couple of onigiri), before checking out and leaving our baggage with the front desk so we could do a couple more things in Tokyo before heading to Kyoto.
We met Rachael and her girls at their hotel, and headed to Kappabashi – the "cooking street".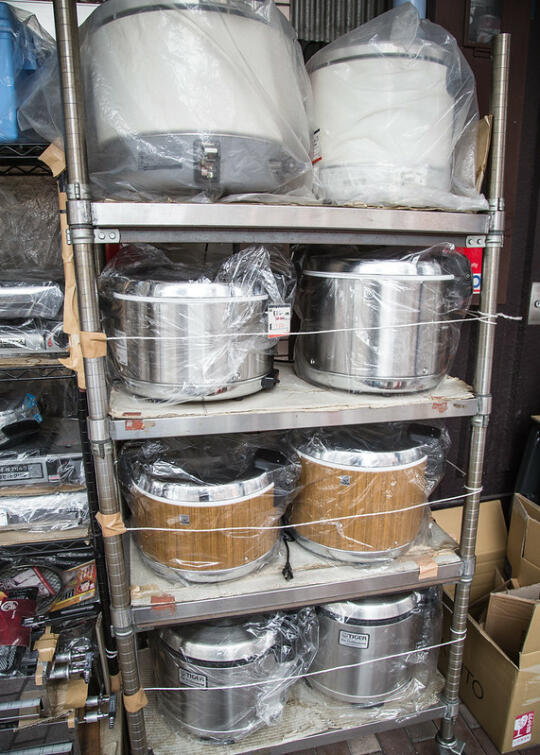 Kappabashi is a street in Tokyo where many restaurants buy their supplies – cookware, dishes, signs, even the insanely realistic fake food that is often displayed in front of restaurants.
We bought a few things there – a plate, a set of coasters, a silicone doughnut mold, a ramen strainer, and a couple of ramen spoons.
We really wanted to buy some of the fake food (or maybe a keychain or magnet) but we were in a little bit of a rush.
Seriously, though, doesn't that yakitori look like it should be sizzling, ready to eat?!)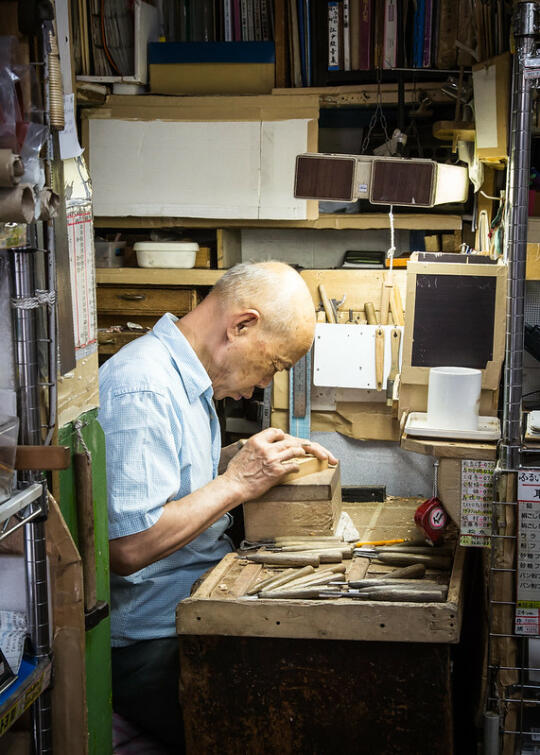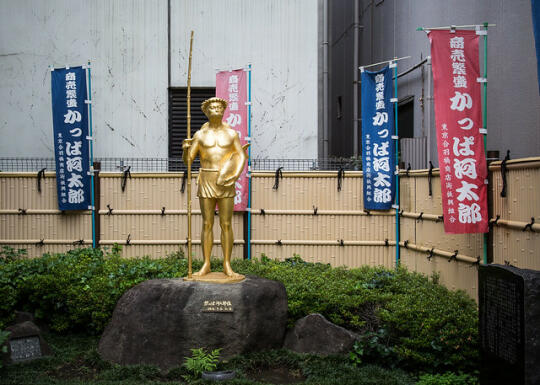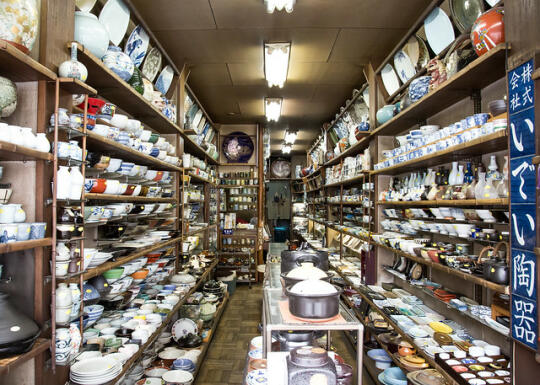 We always say every day is a sushi day, but how about every minute? 😀
After we walked down Kappabashi and back, we took a train to the Ginza area for lunch.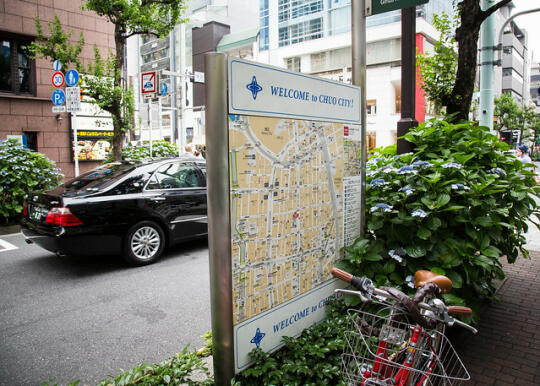 … and promptly got lost.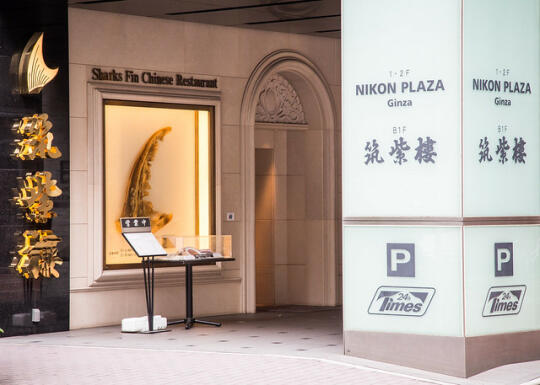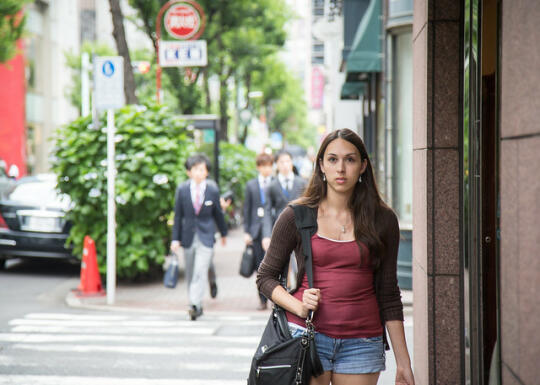 We were looking for a yakitori restaurant that one of Rachael's friends had suggested. After a good bit of time wandering around Ginza and trying to ask for directions, we finally found it thanks to Son managing to locate it on his iPhone.
The entrance to Torigin is in a small alleyway, which is part of why it's so difficult to find from the larger streets.
The restaurant is in the basement of the building, so you go down a flight of stairs once you enter the front door.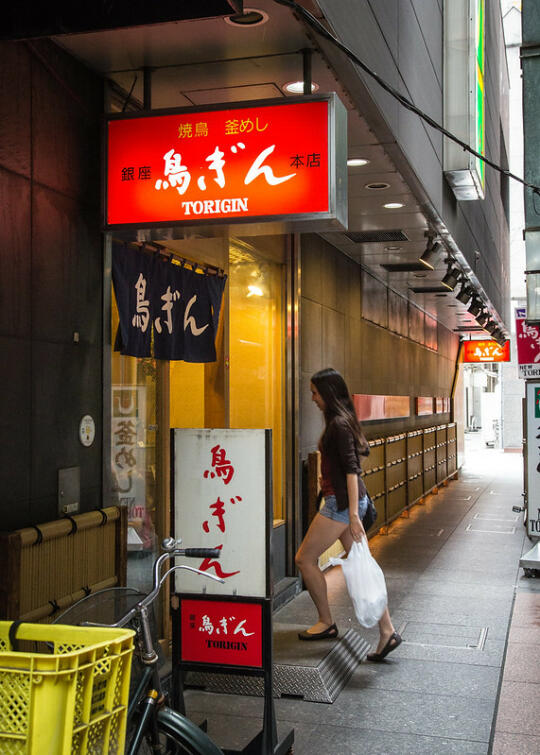 But once you're there, you can smell the smoke of the yakitori being grilled. Delicious!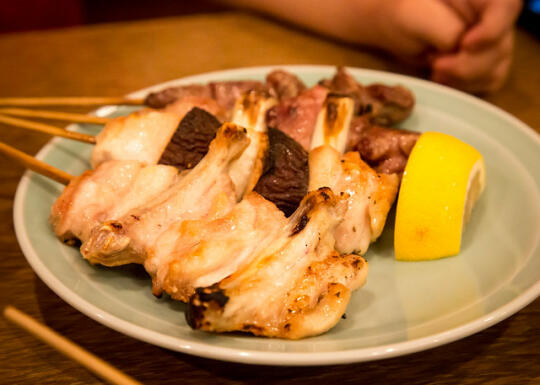 Son and I shared two plates of yakitori (and Rachael shared the same two plates with her girls).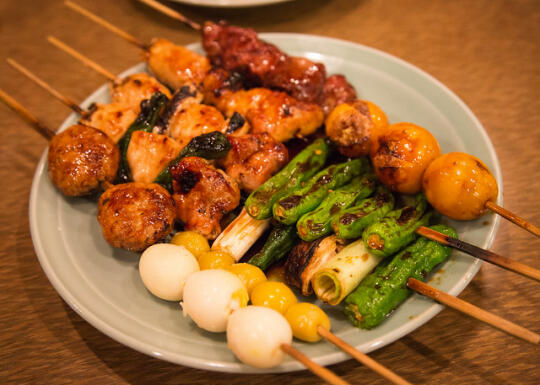 There was a huge variety – from grilled peppers to these odd, ball-shaped eggs, meatballs to chicken livers.
All of it, delicious.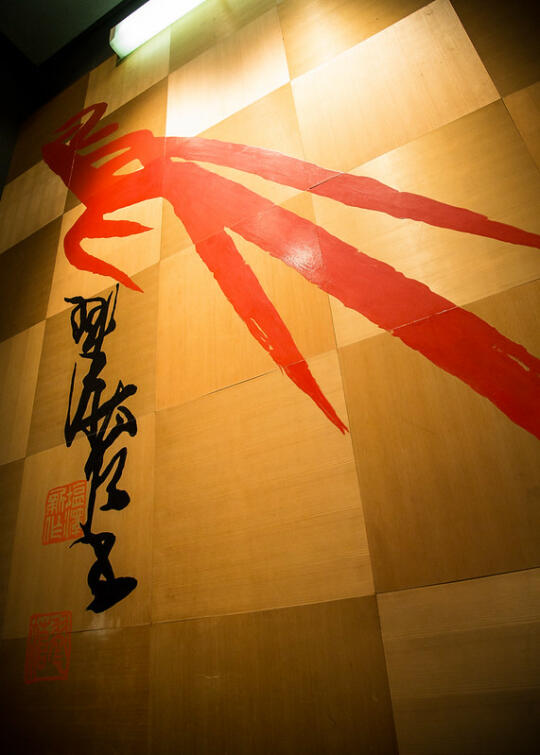 (There's also a shop right next door called New Torigin. We have no idea if it's related to the one we went to, or if it's even a yakitori place. Let us know if any of you ever go there!)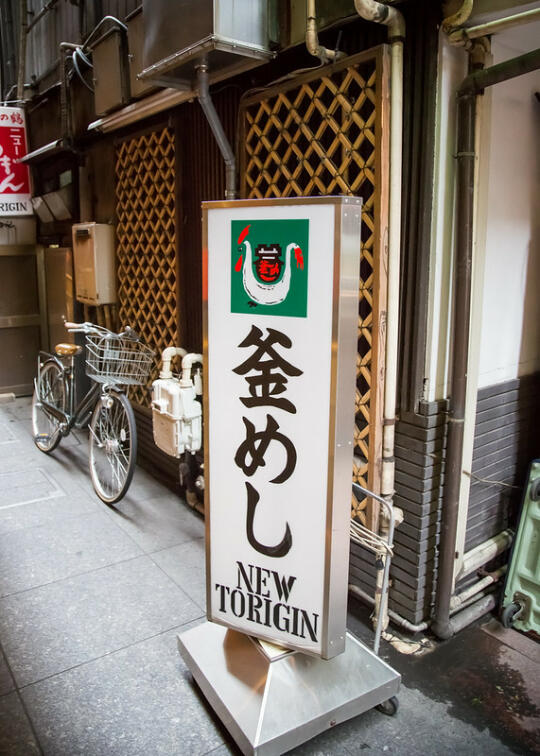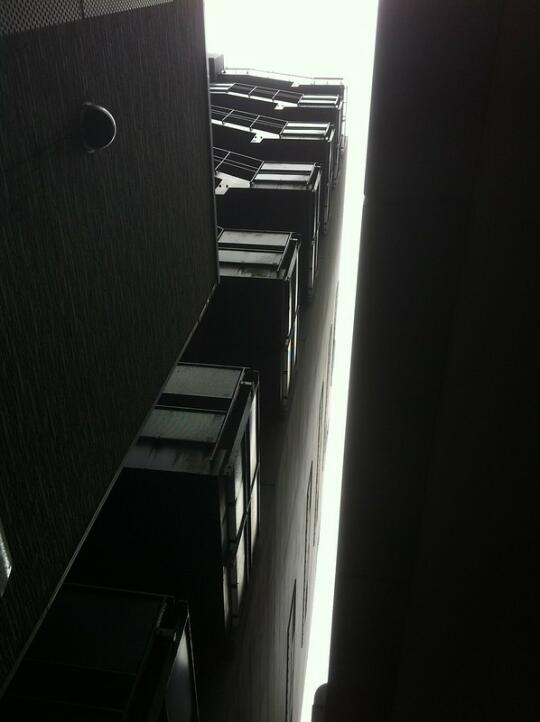 After we all ate, we got a taxi back to our hotel and said our goodbyes.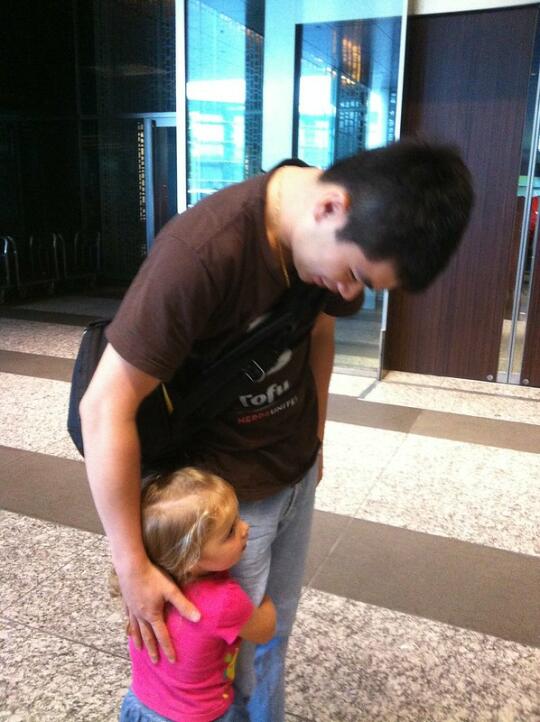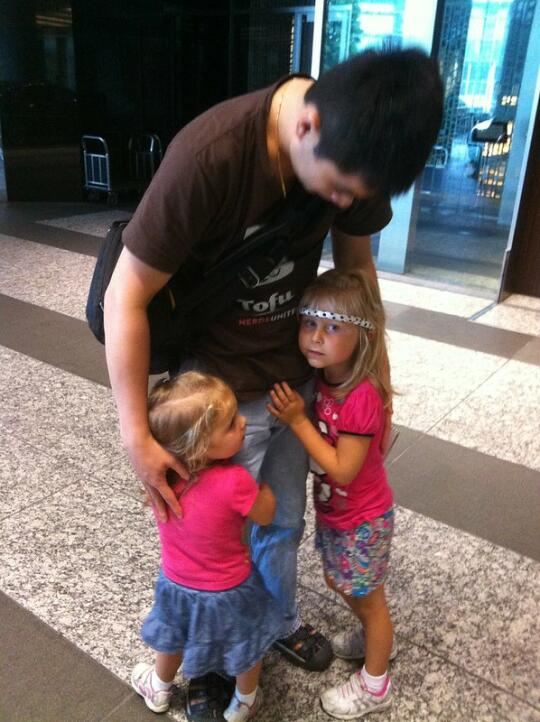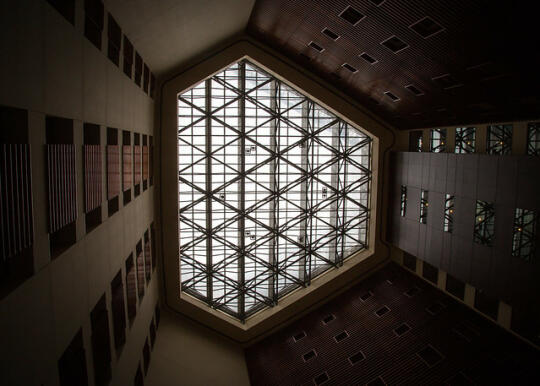 We still had a little time before we had to head to Shinagawa station to catch the Shinkensen to Kyoto, so we hung out in the lobby of our hotel for a bit.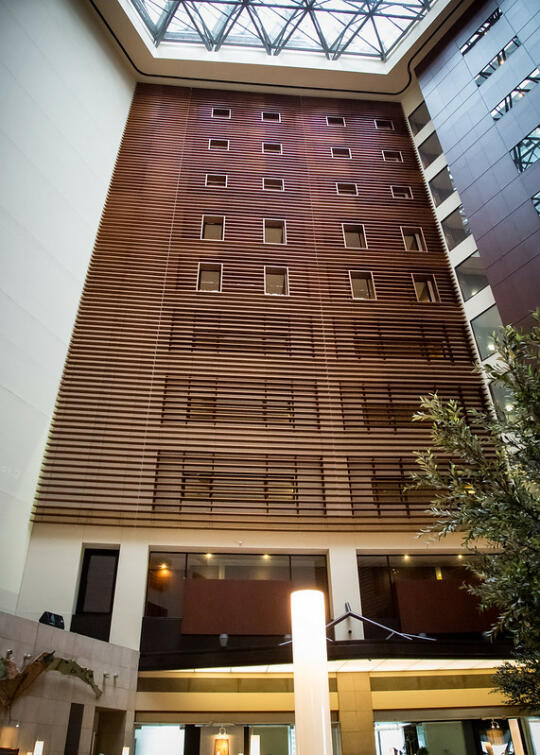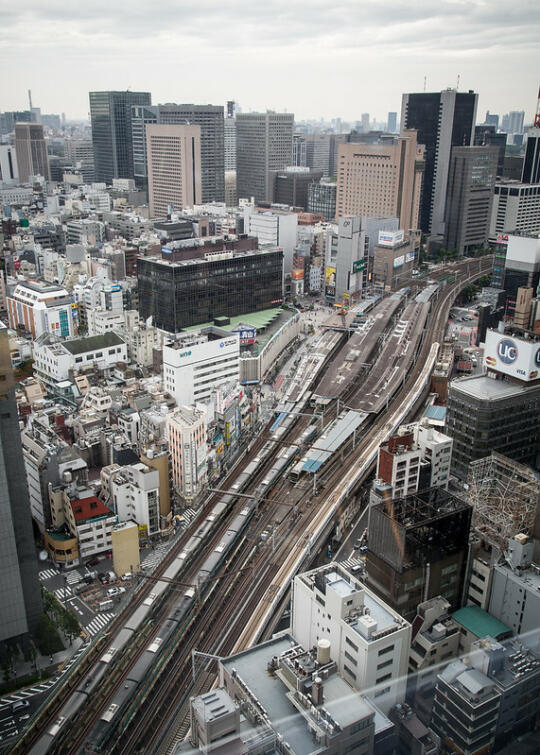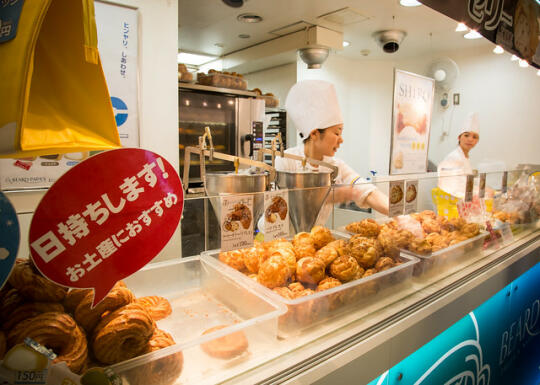 And then ran to Beard Papa's to get supplies for the trip. It's a terribly long trip from Tokyo to Kyoto. A whole three hours! So obviously, we needed cream puffs in order to survive a trip that long.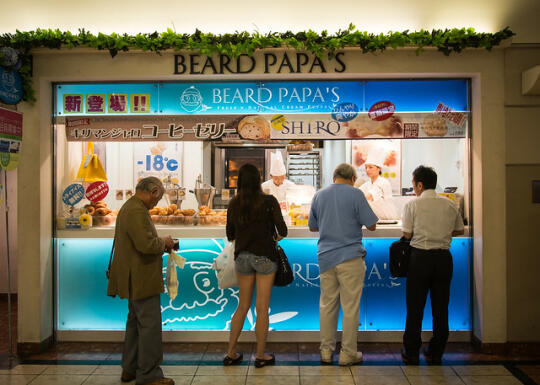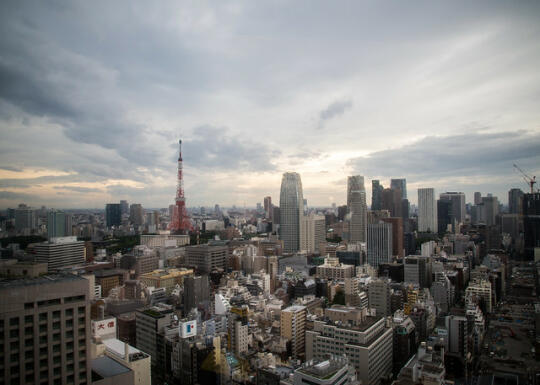 Then we caught a taxi to Shinagawa station, ate a cream puff while we waited for our train, then it was off to Kyoto!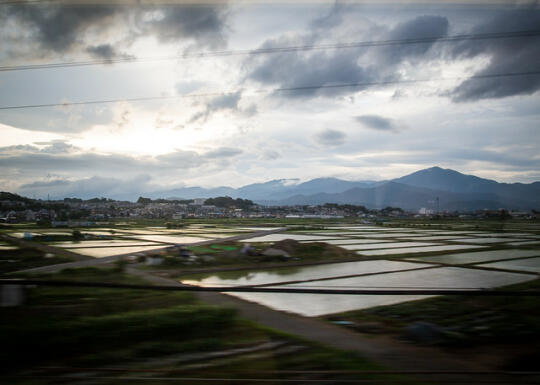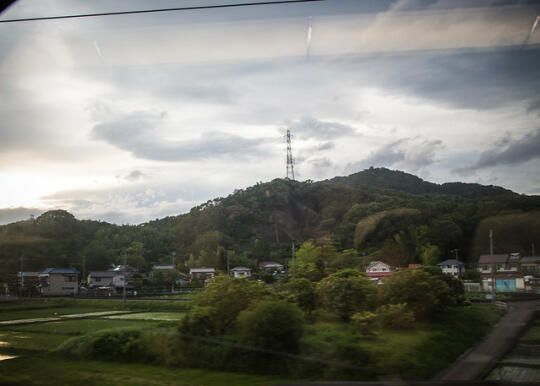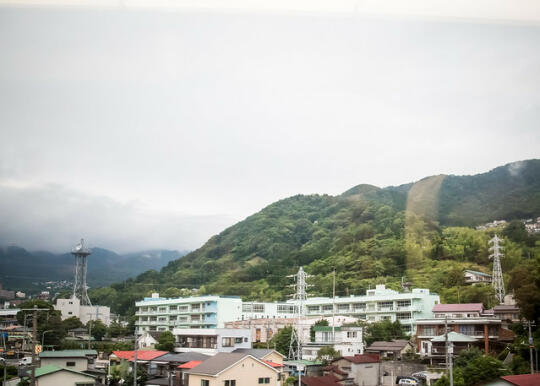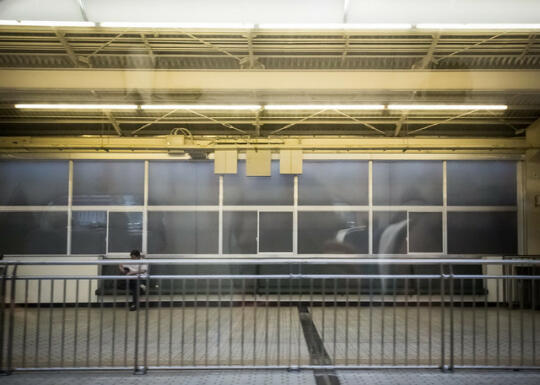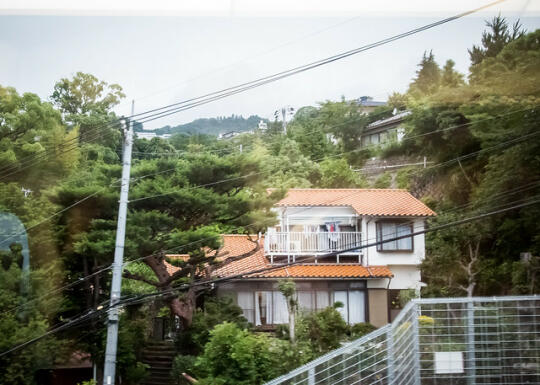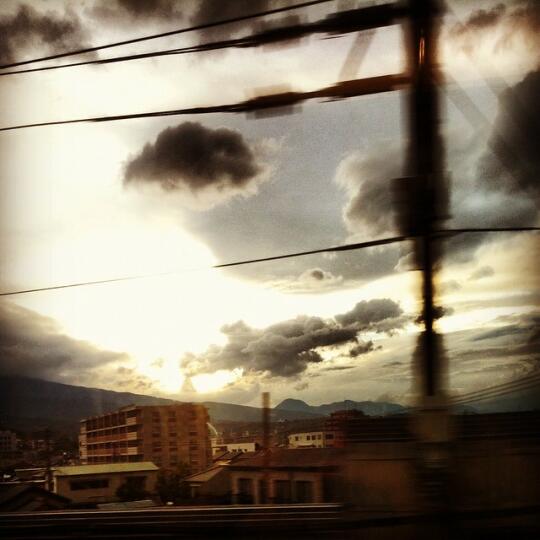 By the time we got there it was late in the evening and pouring rain, so we caught a taxi to the Kyoto Hyatt Regency Hotel and ate a couple of onigiri and a cream puff that we had left over from earlier that day, and passed out.
Stay tuned for our few days of Kyoto (and Osaka!) adventures, coming up soon!