On the eigth day of our Japan trip, my true love gave to me… cookbooks, udon, and sushiiii!!!
(Sorry, now that Thanksgiving is past, I'm in a bit of a Christmas-y mood!)
So. Day 8. This was a hot, hot day!
Our eighth day in Japan started out like this.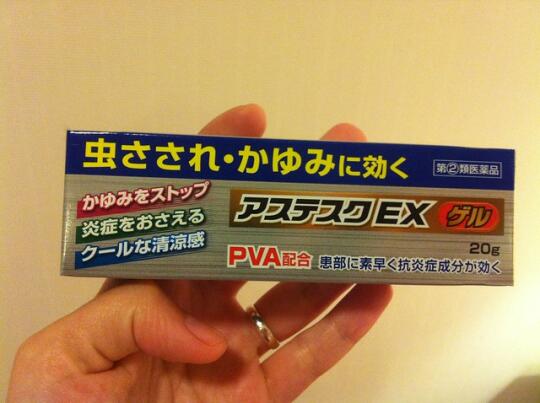 If, like us, your legs get attacked by crazy biting bugs when you're out late at a park, then you'll want to acquire some of this apparently fairly popular cream at a pharmacy. Luckily for us, Rachael knew just what we needed.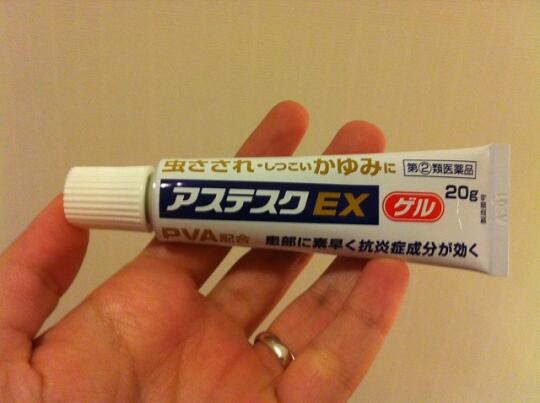 We had decided on sushi for lunch that day, since it was eight days into our trip and we hadn't had a single sushi meal yet.
So off we headed to Shibuya, Rachael's old stomping grounds.
We went to a kaiten sushi restaurant ("conveyer belt" sushi) that she liked.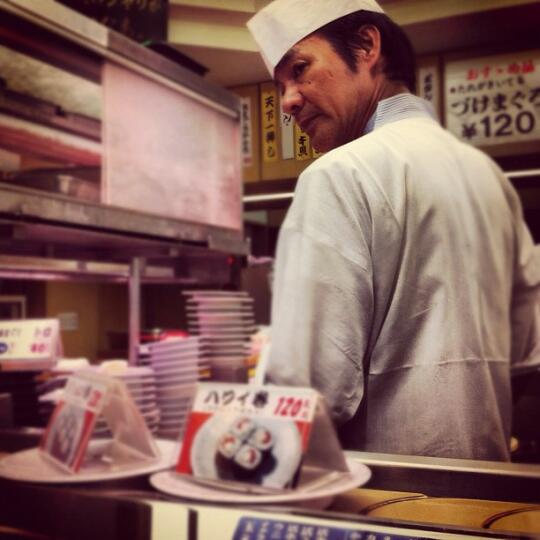 (Kaiten sushi, or "conveyer belt" sushi, is a type of sushi bar where the sushi chef(s) stand in the center and make the sushi, and then place each plate on a conveyer belt that revolves around them. The customers sit at a bar around them, and take a plate off the conveyer belt anytime they see something they want to eat. You pay by plate (sometimes they color-code the plates; here all the plates cost the same amount, except for a few specially-marked ones) so at the end of the meal they just tally it up for you.)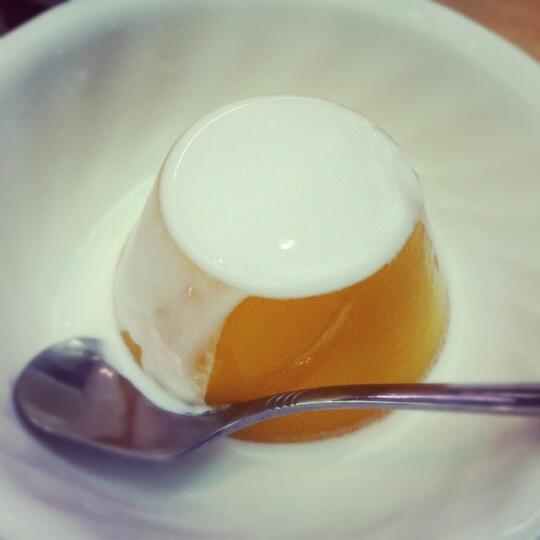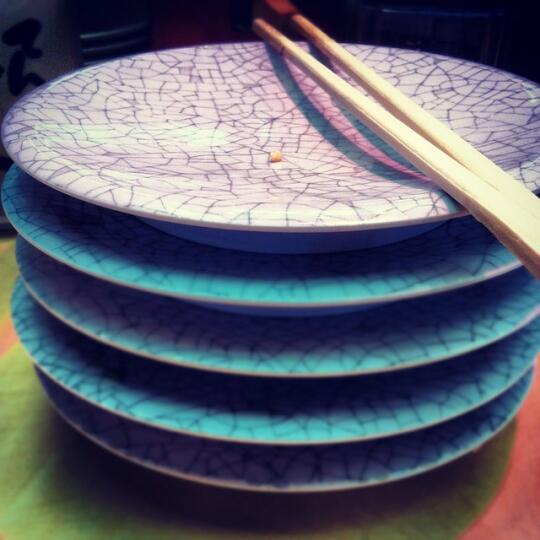 We ate our fill, for a fairly reasonable price – just 1560 yen (about $19) total, for Son and I to eat our fill of sushi and each have an incredibly refreshing mango pudding for dessert.
After lunch, we headed back to the other side of the Shibuya JR Station, past the famed Shibuya crossing.
We were headed to a store known as Tokyu Hands – a Japanese homegoods store that seems to have pretty much everything. We got some cooking utensils there – silicone saibashi, and a rice paddle.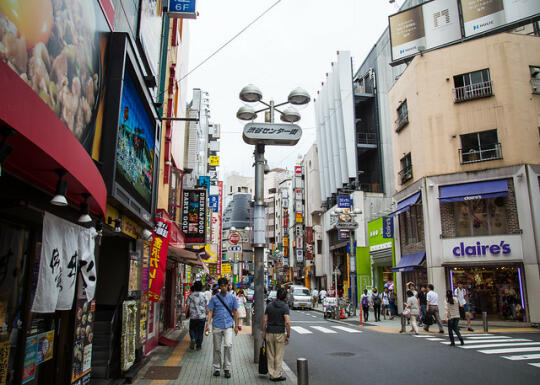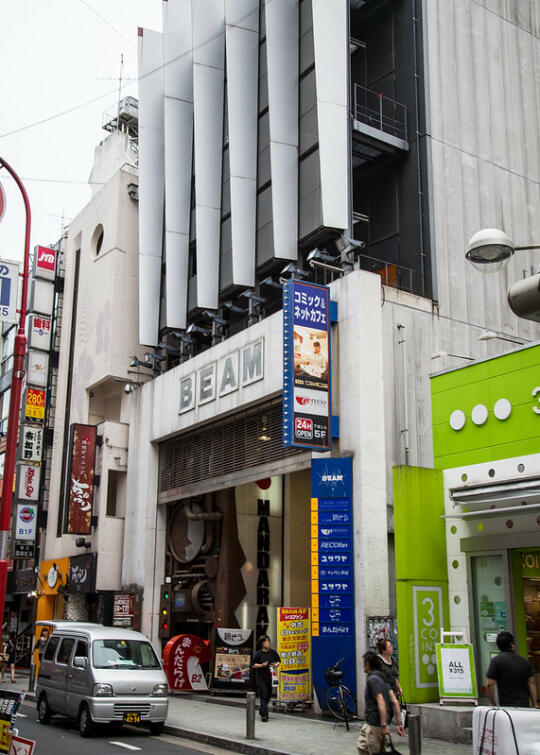 After taking some time to browse Tokyu Hands, we stopped at a combini and had ice cream in a pouch – it tasted like a Ramune slushie, and was exactly what we needed in the middle of that sweltering day.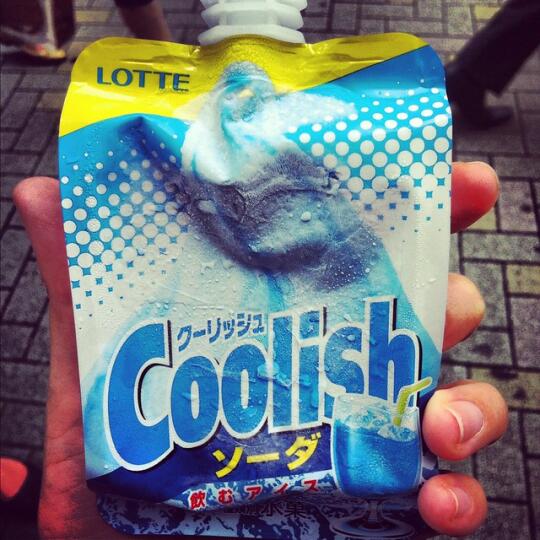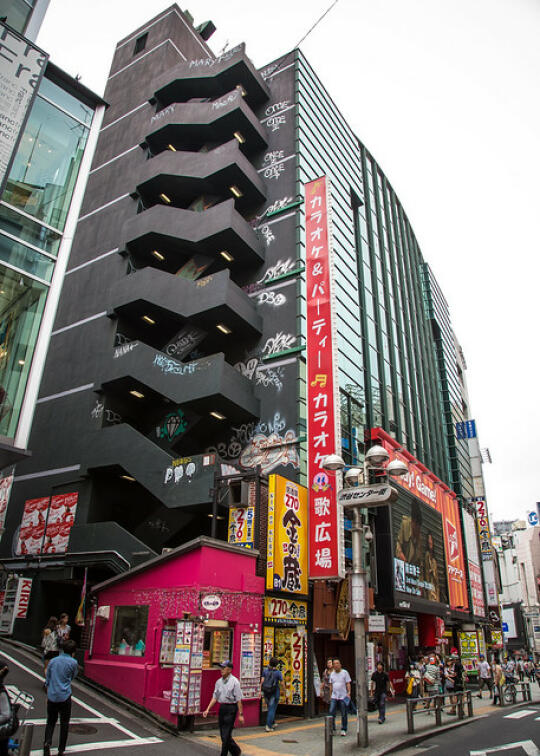 After that, we took a train to Roppongi Hills, for the second thing we wanted to do that day.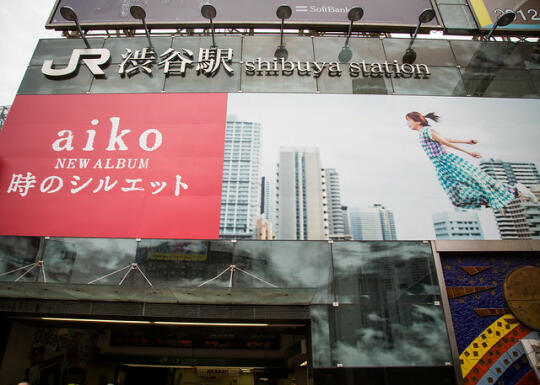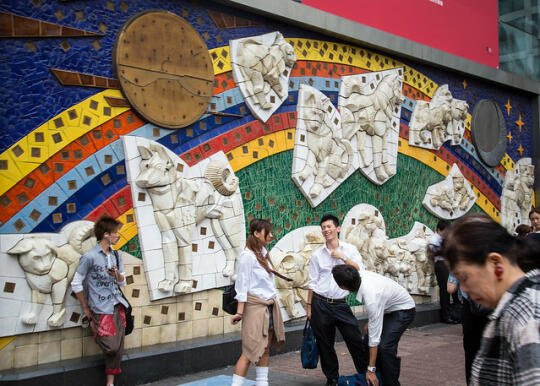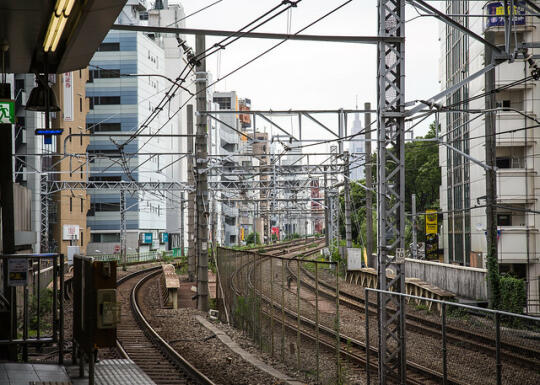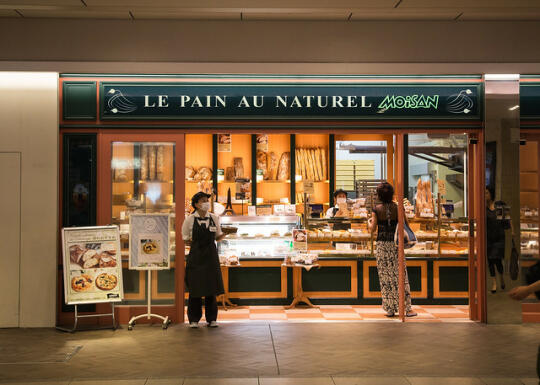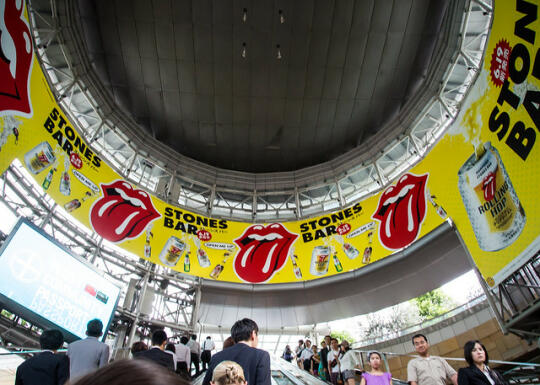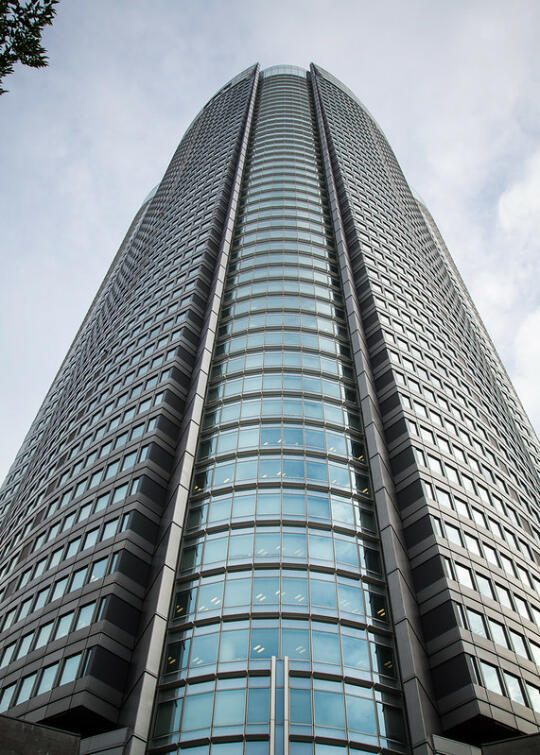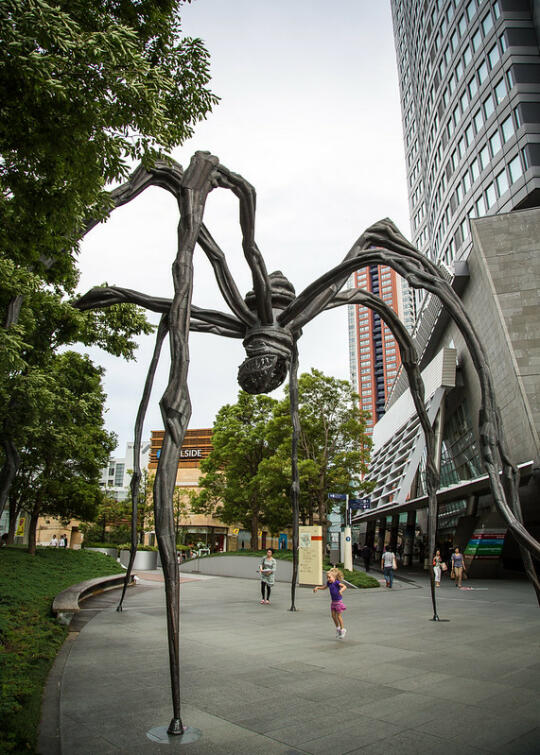 It was terribly windy in Roppongi Hills. We nearly got blown away while the girls were running around beneath the spider statue!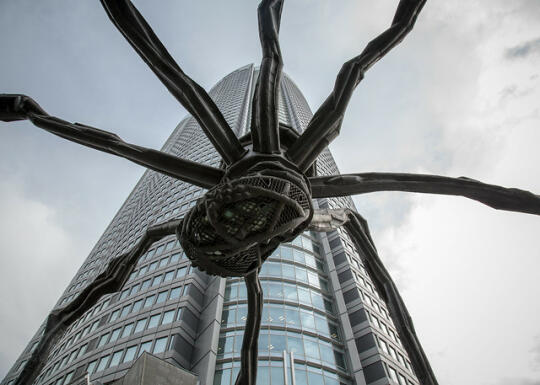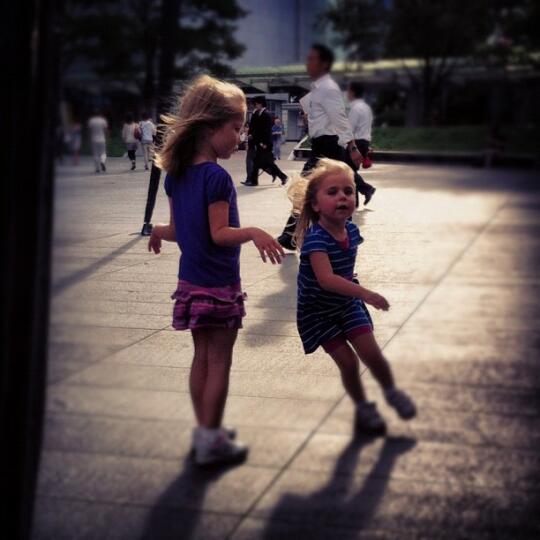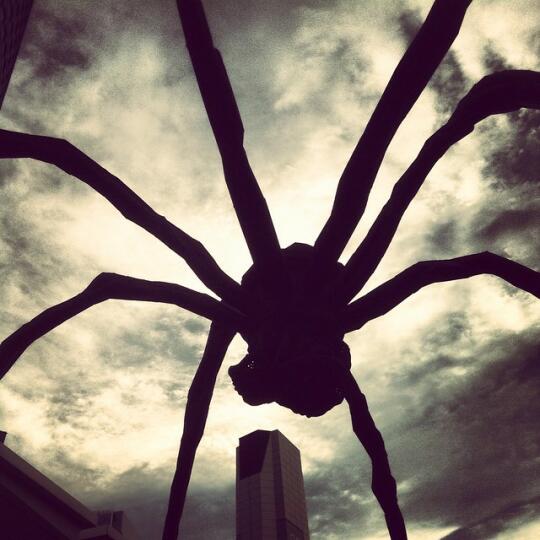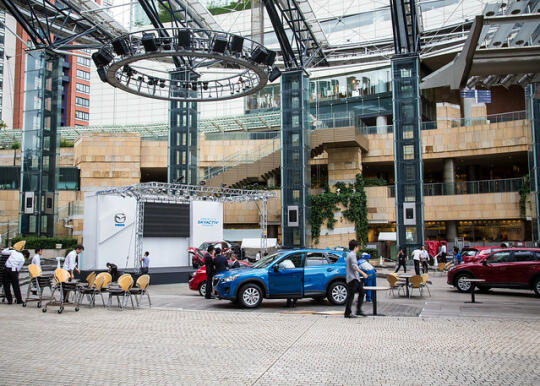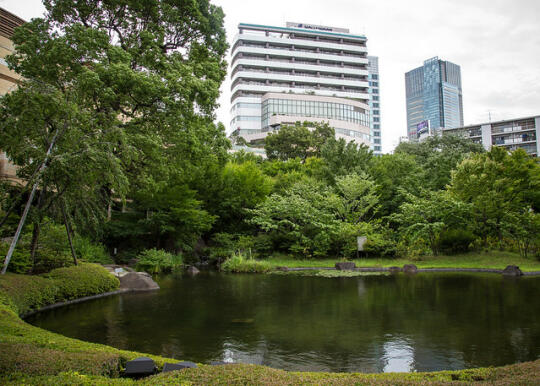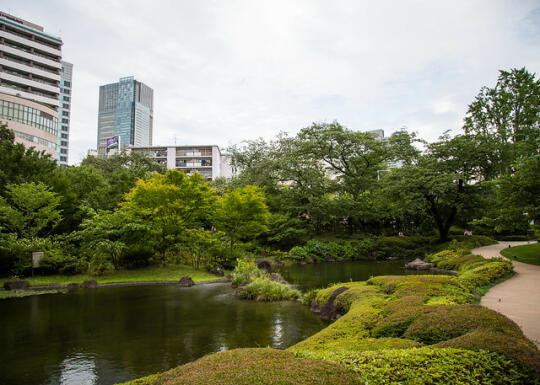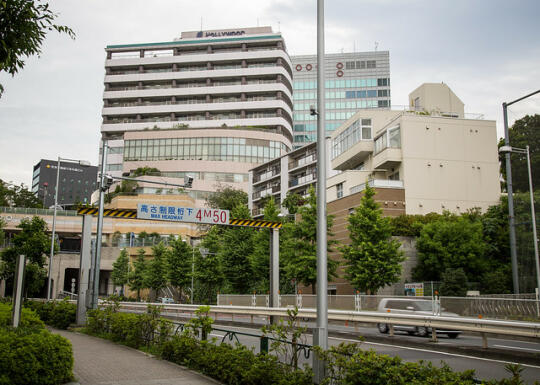 After walking around Roppongi Hills for a bit, we headed to the Tsutaya bookstore – I really wanted some Japanese cookbooks, but needed Rachael's help picking them out.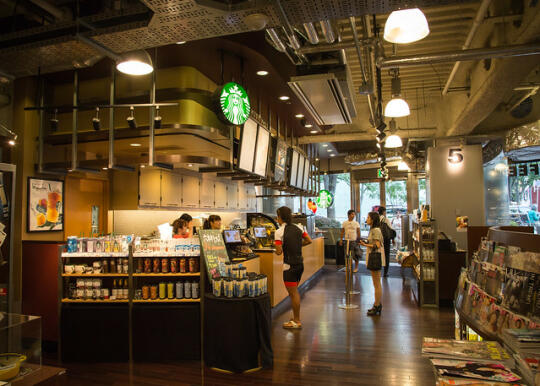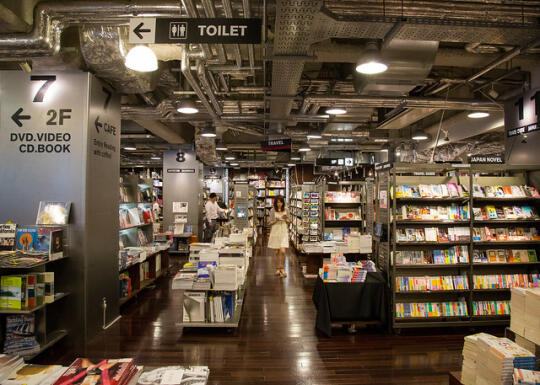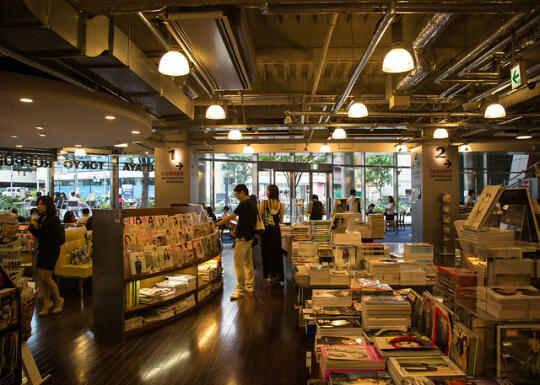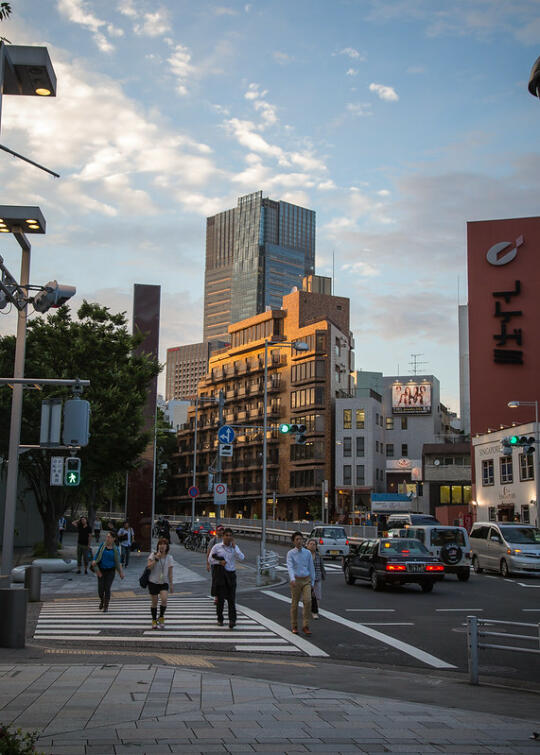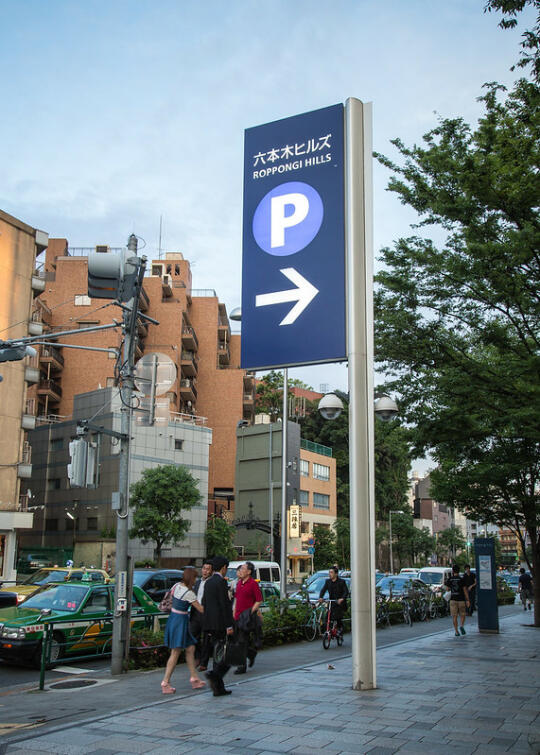 As you can see from a photo I took later that evening, we ended up with quite a haul of cookbooks, design books, and a hiragana/katakana for beginners book!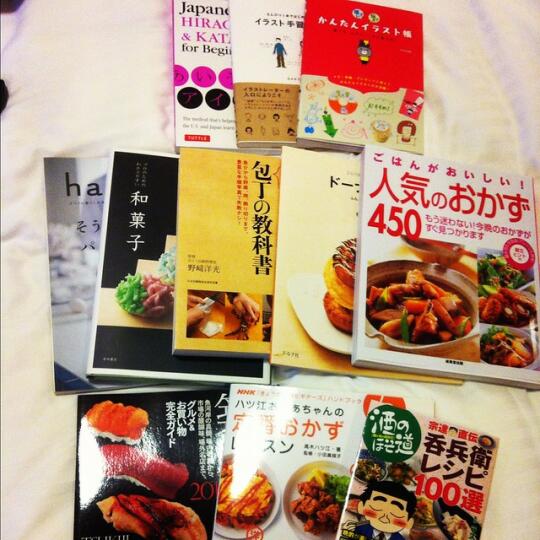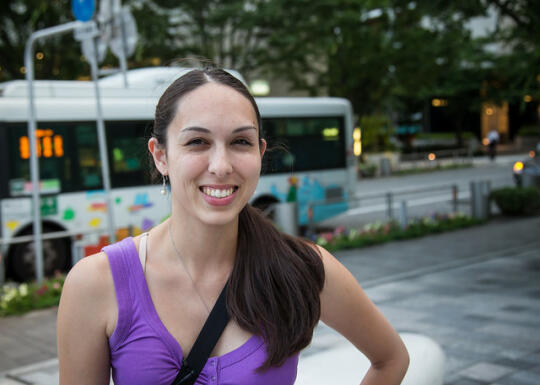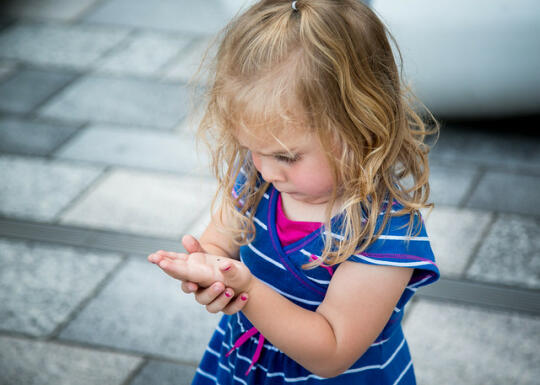 Rachael and her family had a dinner with her husband's work at a super expensive place, so we decided to pass up the invitation to join them, and instead take Rachael's recommendation to go to her favorite udon place.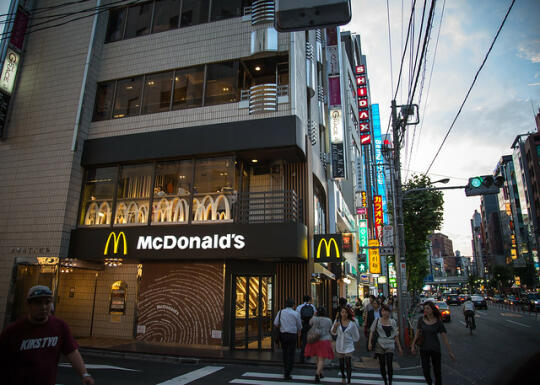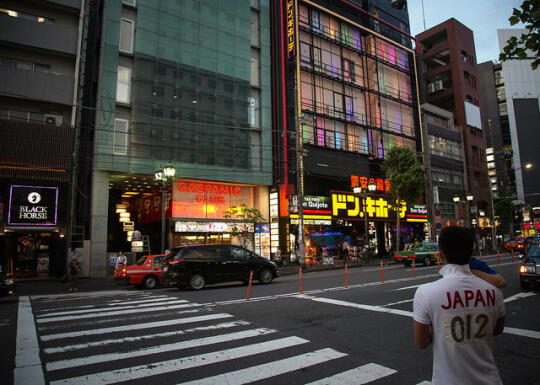 As Rachael describes it, "the bowls are the size of your head."
The place is called Tsurutontan, and there are apparently several locations around Tokyo.
Seriously, Rachael wasn't kidding about the size of the bowls. I could've taken a bath in mine!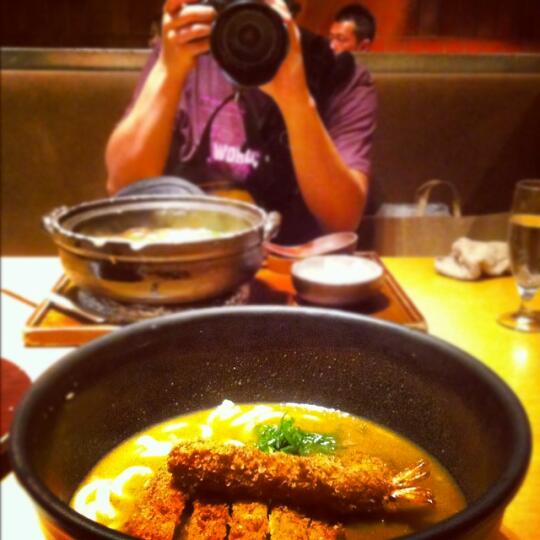 I got curry udon, and Son got nabeyaki udon. Both were delicious, but I think the consensus was that mine was better. The meal was about $40, but totally worth it.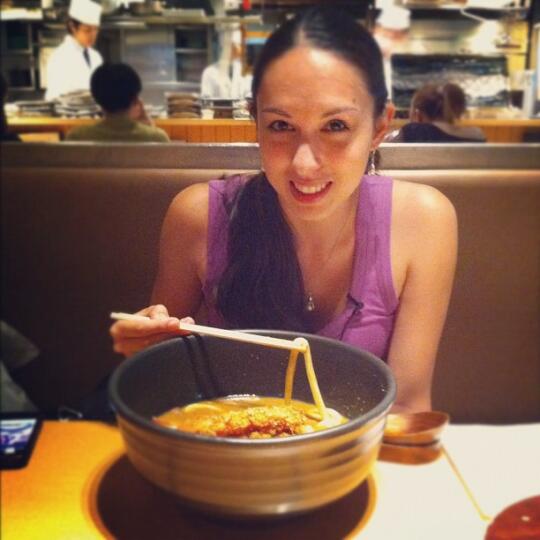 Happy and full, we wandered Roppongi a bit, stopping in another bookstore for a few minutes on the way to the train station, and then at the magazine stand back in Shiodome where we got a few more cooking magazines.
Then it was back to our hotel room, to pack, rest, and eat vanilla ice cream topped with blueberry sauce. You know, priorities.
Only one more day in Tokyo – stay tuned for our next post, where we visit Kappabashi street, and then head off to Kyoto!