You would think that putting unagi on top of a California Roll really isn't anything too special. I mean come on, it's just your typical California Roll with some eel on top. You would think. You would be wrong.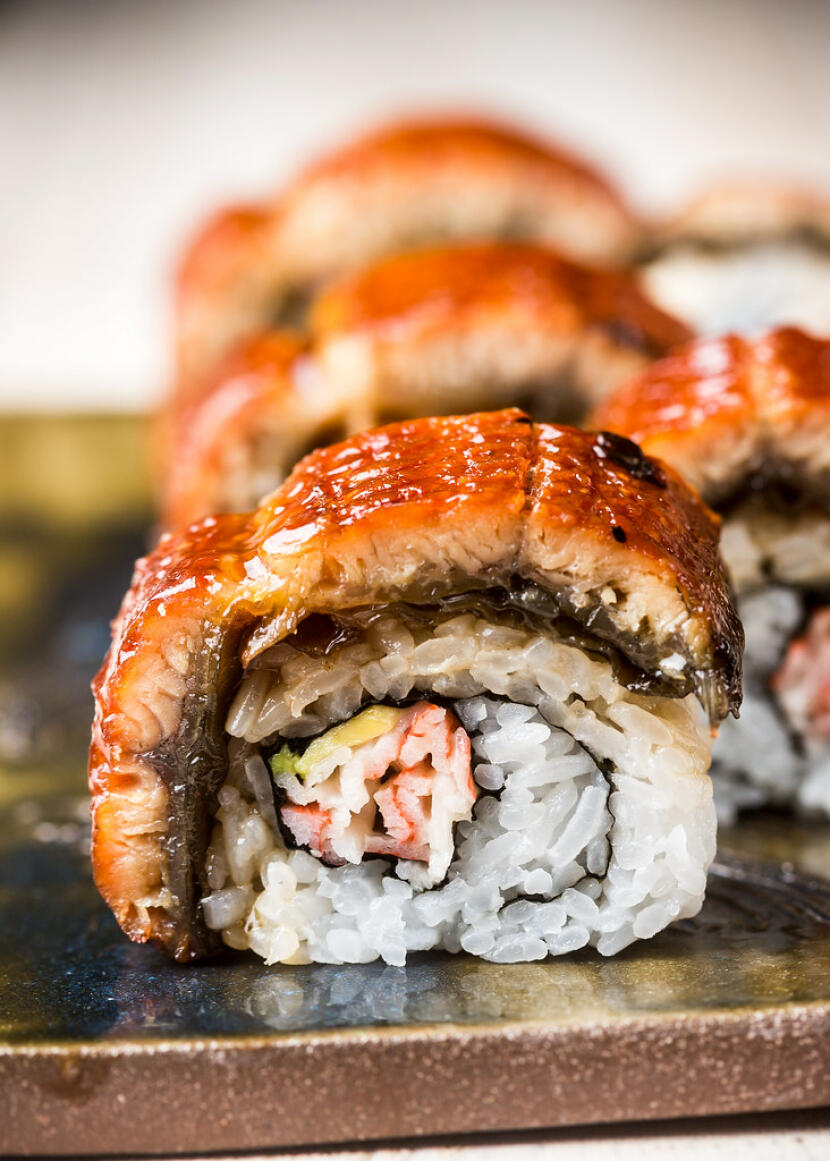 This roll is amazing! We first tried it at Honda-Ya when we went there for Son's birthday, and it is really good! So of course we had to try making it ourselves.
Definitely a new addition to our list of favorites! This isn't particularly difficult (if you can make a California Roll, you can make this), but it turns out tasting fantastic! I can't rave enough about this one… you have to try it! 🙂
Ingredients
6 sheets nori
3 cups sumeshi
1 medium avocado
1 cup imitation crab
¼ cup mayonnaise (to taste)
1 package frozen unagi
Cooking Directions
Cook the unagi as directed on the package.
Cut the unagi into 1-1.5 inch wide by 2.5 inch long slices.
Mix imitation crab and mayonnaise, separating crab pieces and mashing into smaller pieces.
Cut the avocado in half, discarding the pit.
Cut off the hard skin and discard.
Slice the avocado into thin sticks.
Roll the sushi inside out, using imitation crab and avocado as your fillings.
Use your plastic wrap-covered rolling mat to squeeze the unagi into the roll so they won't fall off.
Carefully cut the roll, trying to keep the toppings from falling off the sushi.
Serve with shoyu, wasabi, and ginger if desired. Enjoy!