As you saw, we attempted bread last week! And then had a lot of bread to eat, so we just had to eat it Vietnamese breakfast-style at least once.
French bread, fried, egg, maggi sauce. We skipped the coffee this time, but I'd typically (happily) eat this with a nice strong ca phe sua da on the side!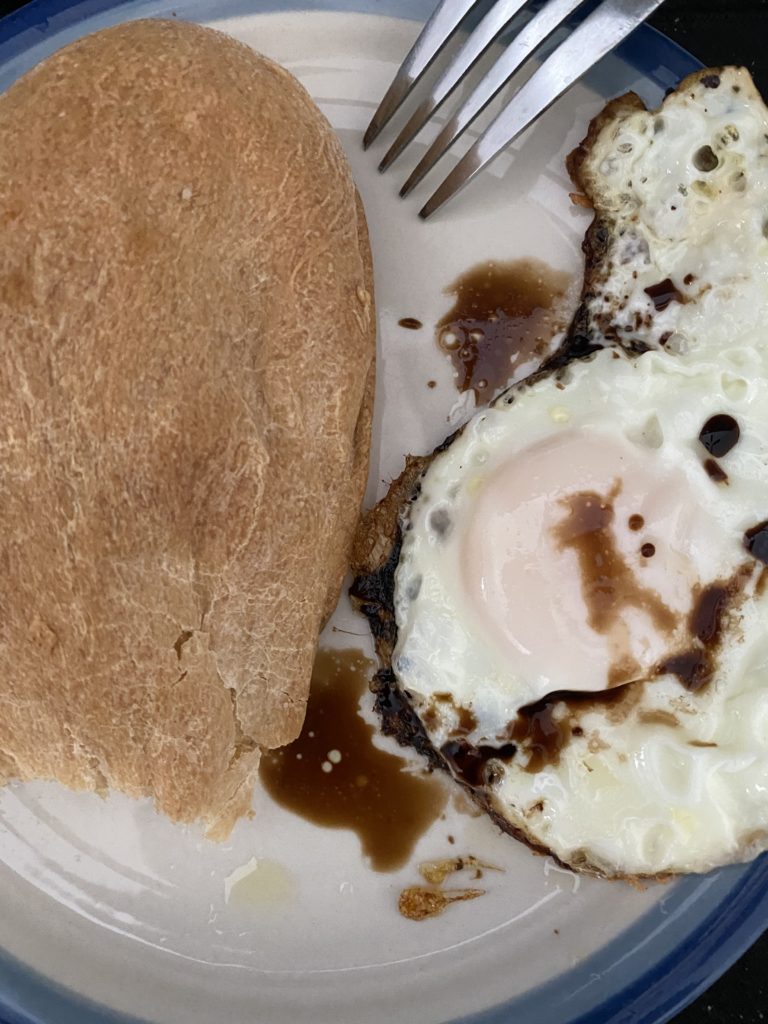 Also made my typical breakfast sandwich – sausage, frico eggs, arugula.
Experimenting with boba.
My balls were too big.
Early birthday cake from my mom! Pistachio cupcakes, and white cake layered with strawberry jam and topped with chocolate ganache.
Something tasty is coming up in a couple of days…
Another spookily delicious thing that'll be going up later this week!
Lots more mystery tomatoes.
Have a lovely week, everybody! We're finally past our latest heatwave (and it's my birthday this week!!!) so I'm looking forward to this week!