We're gonna be makin' some SUPER TASTY Filipino food in the next video, so ya boi Shrimpy is here to make this tasty cucumber and tomato salad that's gonna go real good with it!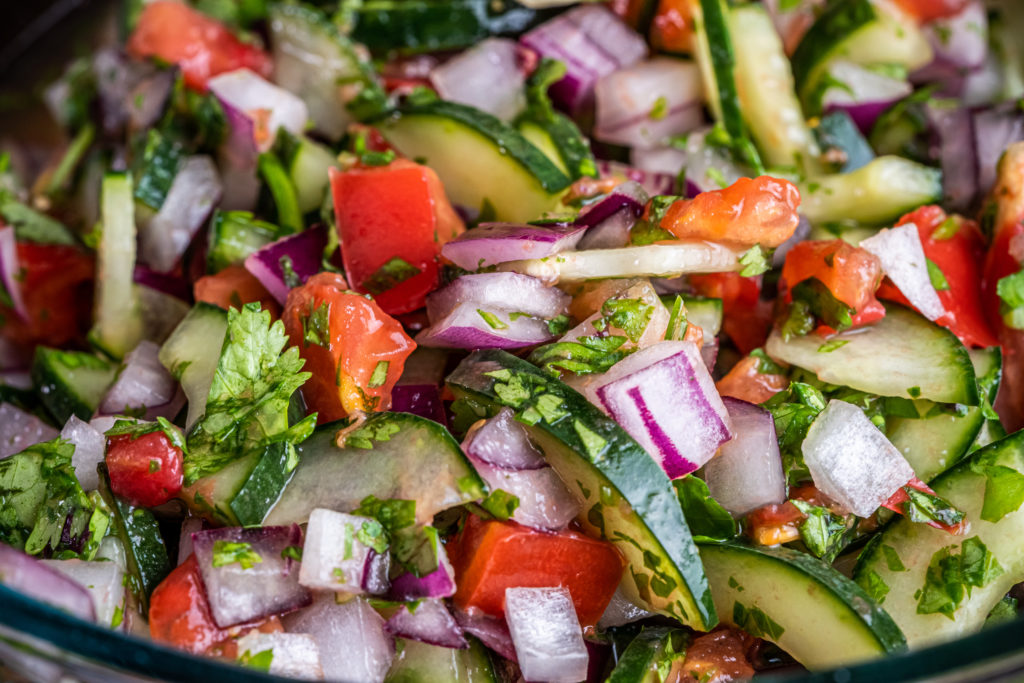 It's fresh and tangy and full of umami, and all the bright flavors go great with any sort of meat.
Cucumber-Tomato Relish
from I Am A Filipino
Ingredients
1 cucumber, quartered, seeded, and thinly sliced
1 large tomato, diced, or 1 cup cherry tomatoes, halved
1/2 cup fresh cilantro leaves, minced
1/2 cup diced red onion
1 tbsp fish sauce
juice of 1 lemon
Cooking Directions
In a bowl, combine the cucumber, tomato, cilantro, onion, fish sauce, and lemon juice. Serve right away.
Sub to my YouTube channel to get notified whenever we have new videos!
Links in this post may be affiliate posts. If you buy an item through an affiliate link, I get a small fee, which helps support this blog!