Missed the stream? Watch it on Twitch!
It's another viewer redemption!
This time, one of our long-time viewers chose Armenian food.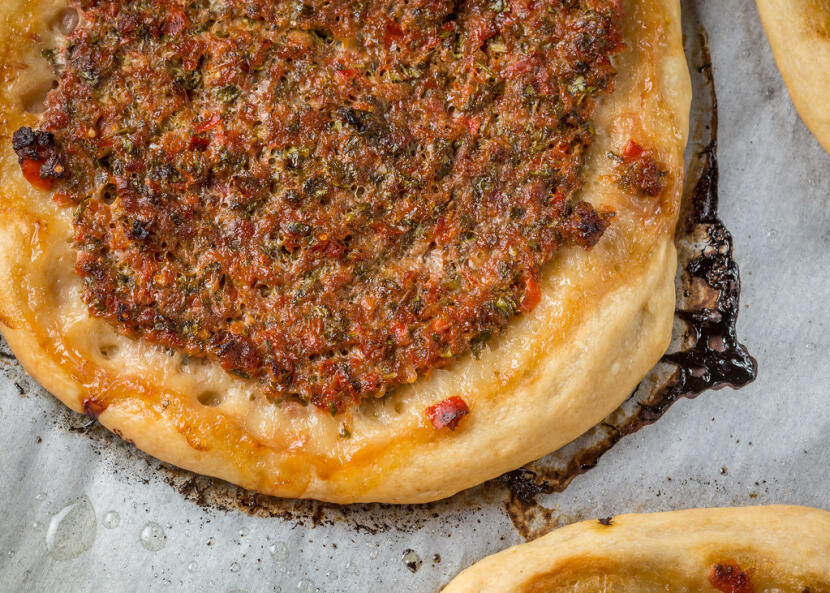 Ordinarily, I'd do a ton of research trying to learn about the country's cuisine, and decide which recipe I wanted to make.
However, this particular viewer is also a fellow cooking streamer – and his specialty is pizza. So when he mentioned lahmajoon and referred to it as "Armenian pizza"… it was a no-brainer.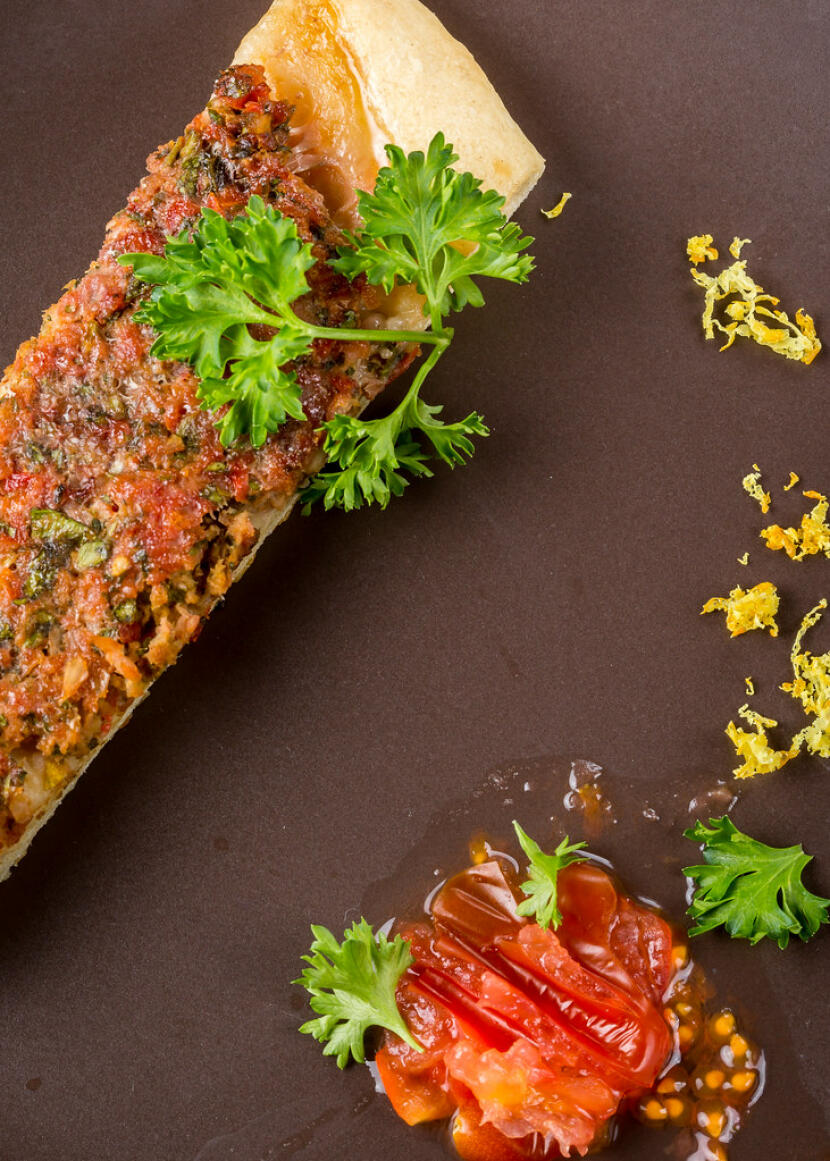 I used a combination of two recipes for the lahmajoon. (I've seen a number of different spellings of this, but as far as I can tell, the Armenian version is usually spelled something like lahmajoon.). For the dough, we used the recipe from here, and for the lamb topping we used this recipe.
The lahmajoon was delicious, and so easy to make! Aside from the time needed to let the dough rise, it was fairly quick and easy to prep. I've really developed a taste for lamb in the last year, but even if you're not much of a lamb person I think you'd enjoy this dish. The crust ends up super cruncy, and the topping is meaty, savory, not particularly gamey, and overall delicious.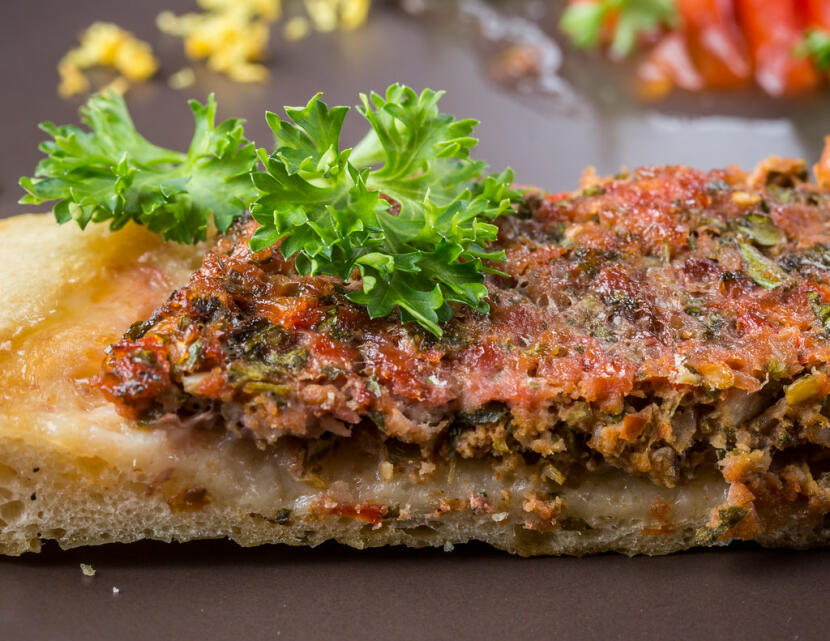 And then we made balkava!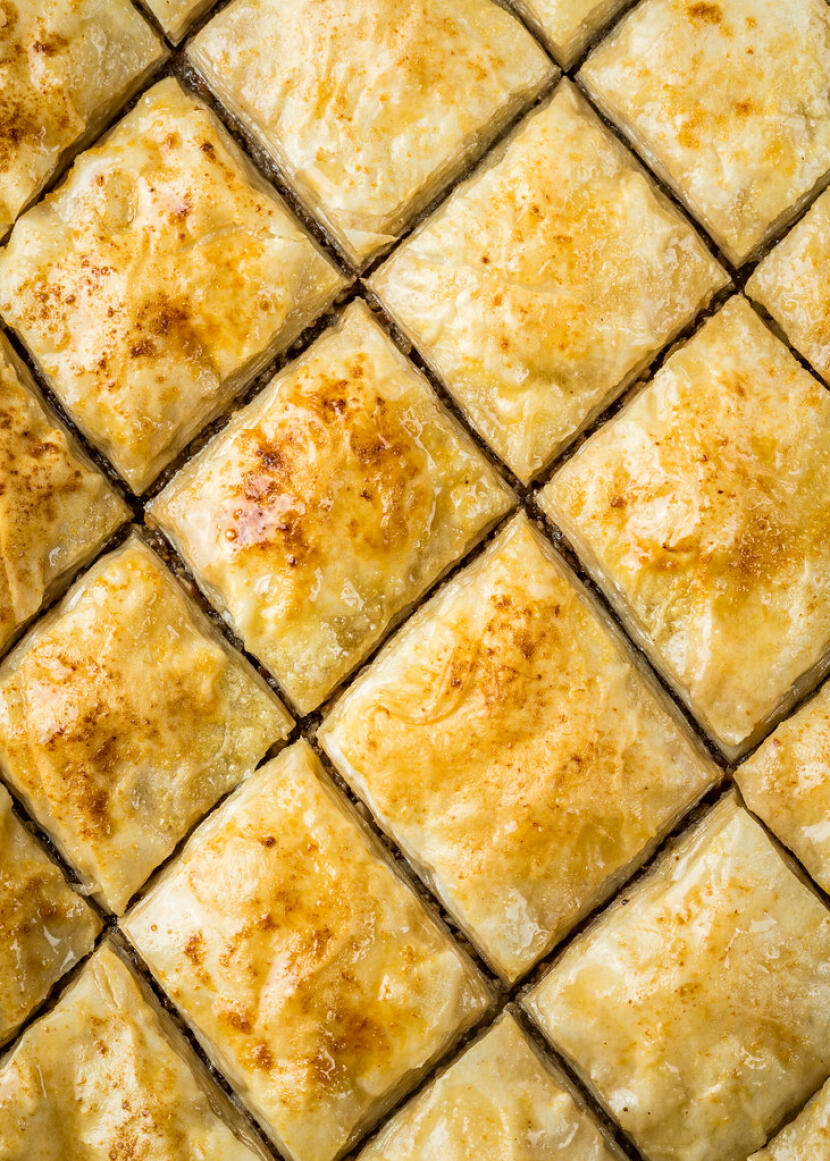 Baklava is one of those things I've always wanted to make, but could never really justify. BUT there is an Armenian version of baklava, so that instantly went on my menu for today.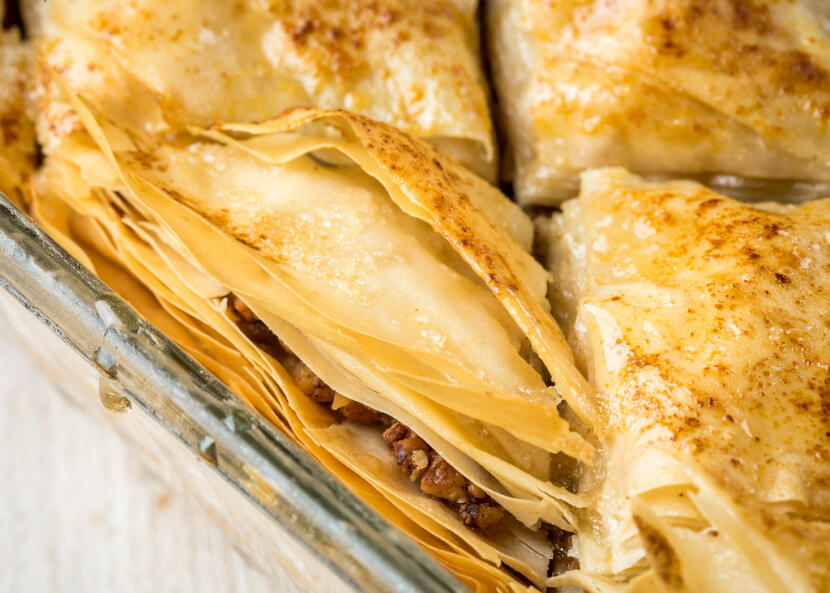 Armenian baklava is a little different from the baklava I've tried in the past. We used this recipe, which is not as cloyingly honey-sweet as other baklava is, and much more spiced, with the cinnamon, nutmeg, and cloves.
I also used pecans instead of the walnuts (because I totally thought I had walnuts on hand… and I was wrong), which overall led itself to a Christmas-y sort of flavor, with all the wintery spices. I'm sure it would have been just as tasty with the walnuts, but overall I was very, very happy with how it turned out.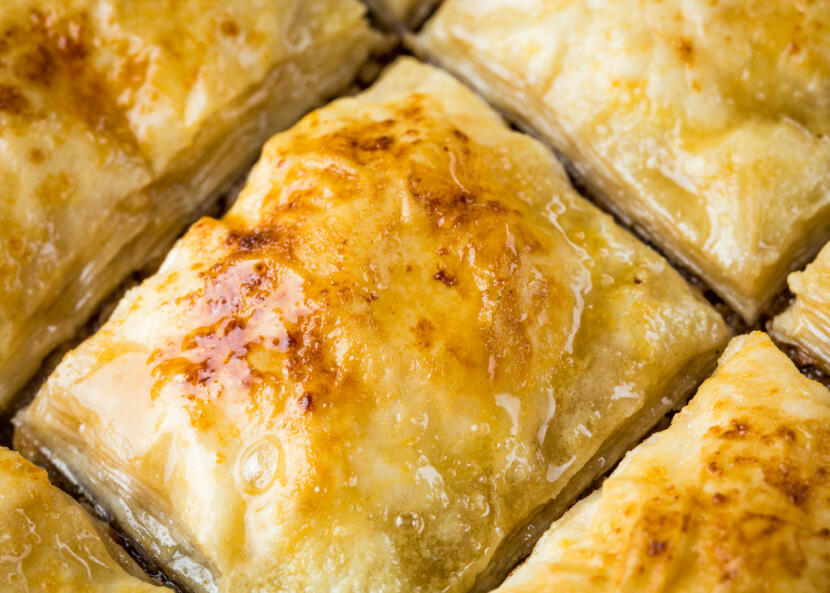 People are not kidding when they say it's a pain in the ass to make baklava. (And SO much butter… I think I had almost a pound of butter in the batch.). Next time I'd try making it in a larger dish – I used a 9×13 casserole dish this time, which meant I had to fold each sheet of filo in half (so much more work) and ended up with leftover filo. But it was 100% worth it. 10/10, would make both of today's dishes again!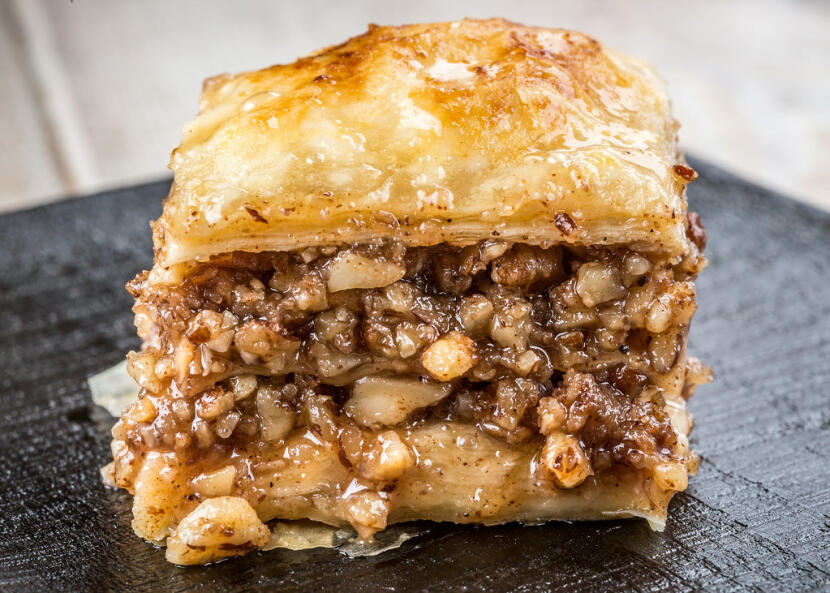 Today's Question of the Day: What is your funniest cooking fail?
Visit my Twitch stream to catch up on past streams, and hang out when I'm streaming! Want to know when I'm in the kitchen? Hit the follow button (the heart up top) so you'll get notifications when I'm live – it's always free to follow! Or you can follow me on Instagram or Twitter, where I usually post when I'm starting the stream.