Missed the stream? Watch it on Twitch!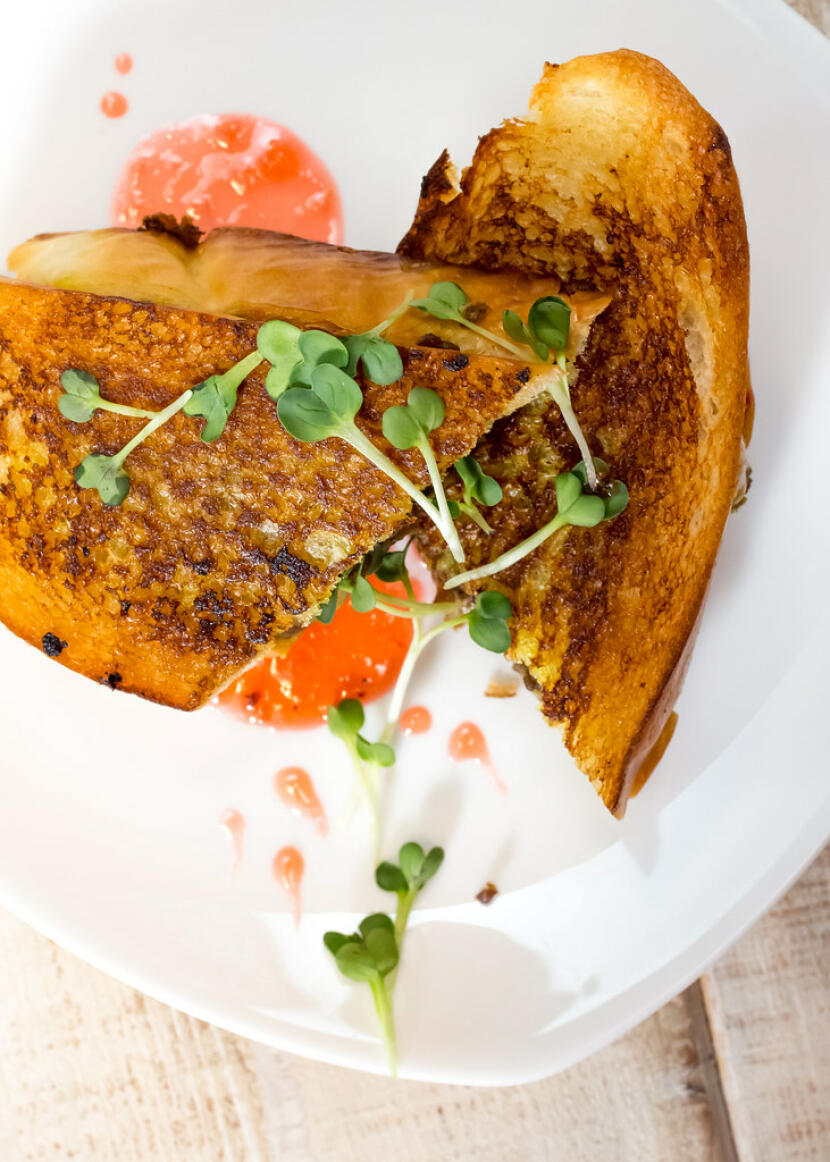 I love it when food holidays give me an excuse to make something that I might not ordinarily have on the menu. We don't make grilled cheese sandwiches very often around here, but since today's National Grilled Cheese Day, I had to make it happen, right?
I decided to make this decadent, but oh so true to our tastes, curry grilled cheese sandwich. Now, the raspberry jam part of it might sound odd, I know. But it is an absolutely necessary part of the recipe (although you can definitely switch out the type of jam – we used strawberry). You can't really taste the jam that much, but the hint of sweetness it adds to the super savory, undeniably umami curry filling pushes the sandwich to the next level.
We tripled the recipe, which made a ton of sandwiches. But rather than try to give them away to friends and family like we normally might, most of them went straight into the freezer, to reheat whenever we're low on leftovers. In other words, yes, I'm totally hoarding these. They're that good.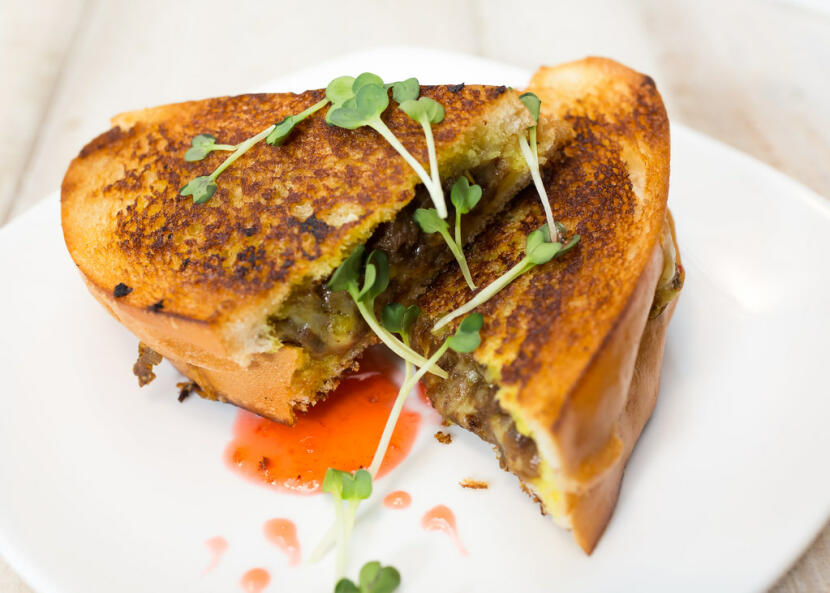 Today's Question of the Day: What is the most interesting thing you've ever cooked?
Visit my Twitch stream to catch up on past streams, and hang out when I'm streaming! Want to know when I'm in the kitchen? Hit the follow button (the heart up top) so you'll get notifications when I'm live – it's always free to follow! Or you can follow me on Instagram or Twitter, where I usually post when I'm starting the stream.