Missed the stream? Watch it on Twitch!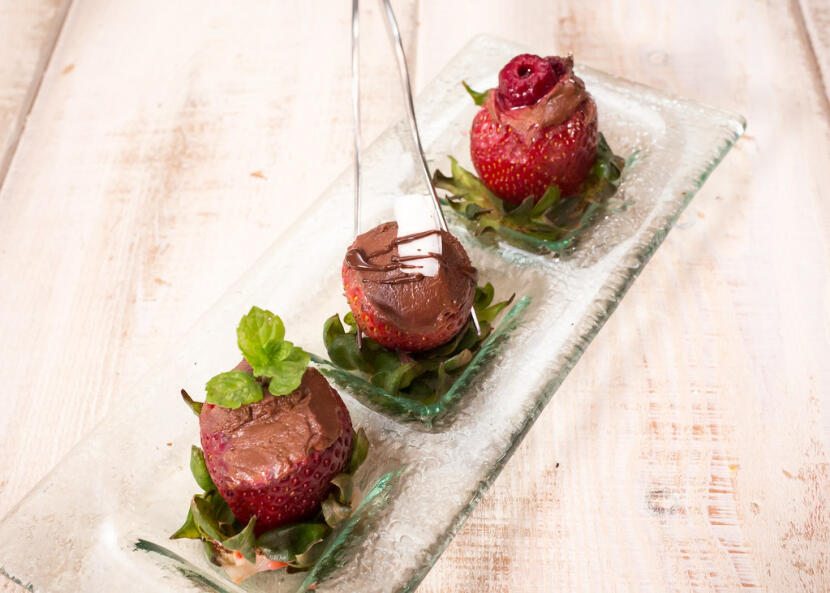 When mom requests something for the stream… we make it happen. So when she sent me a link to these chocolate cheesecake-stuffed strawberries that she found on Fridgg, it went on the menu right away!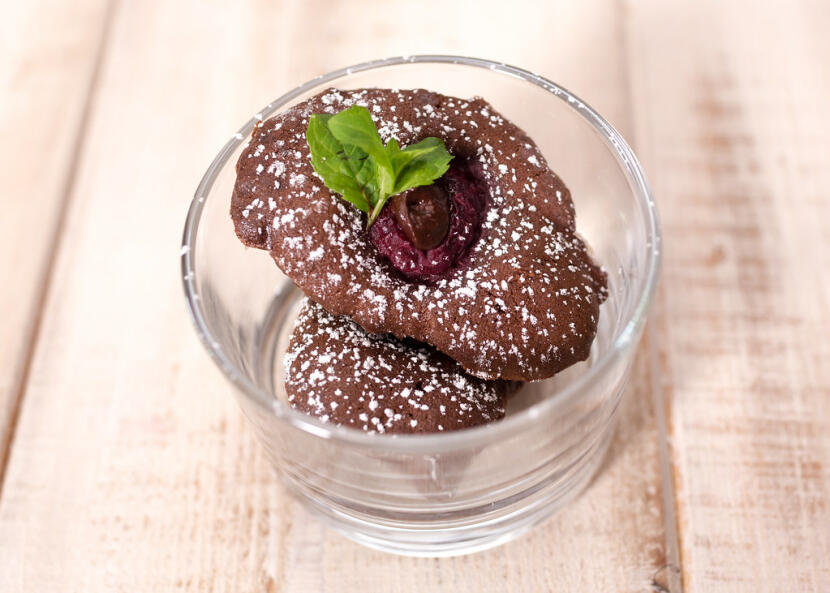 We were lucky enough to find huge, beautiful, ruby-red strawberries at our local farmer's market, which worked wonderfully for this. From there it's easy enough to mix up the chocolate cheesecake filling, and pipe it into (or in our case, use a knife to fill) the strawberries. At my mom's suggestion, I drizzled the strawberries with melted dark chocolate instead of using sprinkles.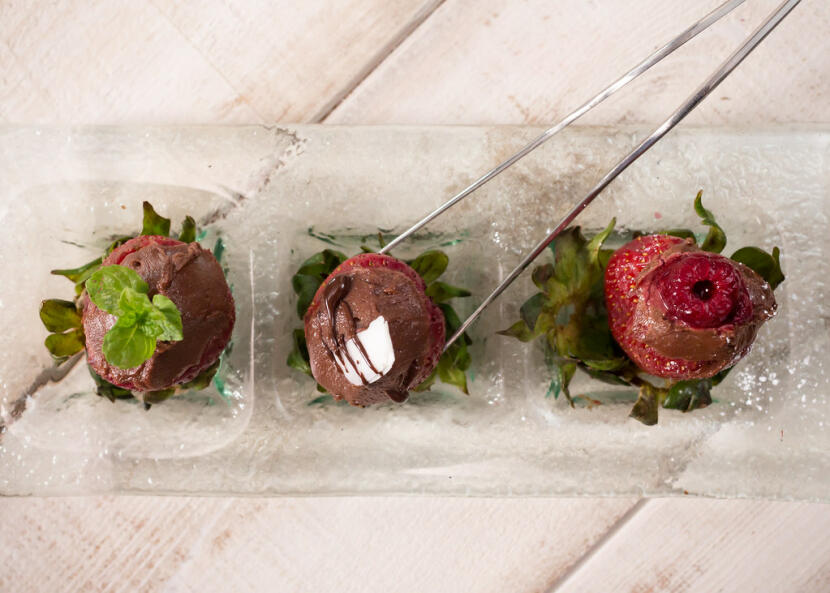 How did they turn out? Well… we ran the risk of mom not getting any, because we couldn't stop eating them during the stream. And mom has already requested that we make these for her regularly during strawberry season. Suffice to say, you REALLY need to make these, ASAP. Sweet, flavorful strawberries + a creamy, chocolatey filling + the texture and flavor contrast of the hardened, slightly bitter dark chocolate = such an amazing dessert.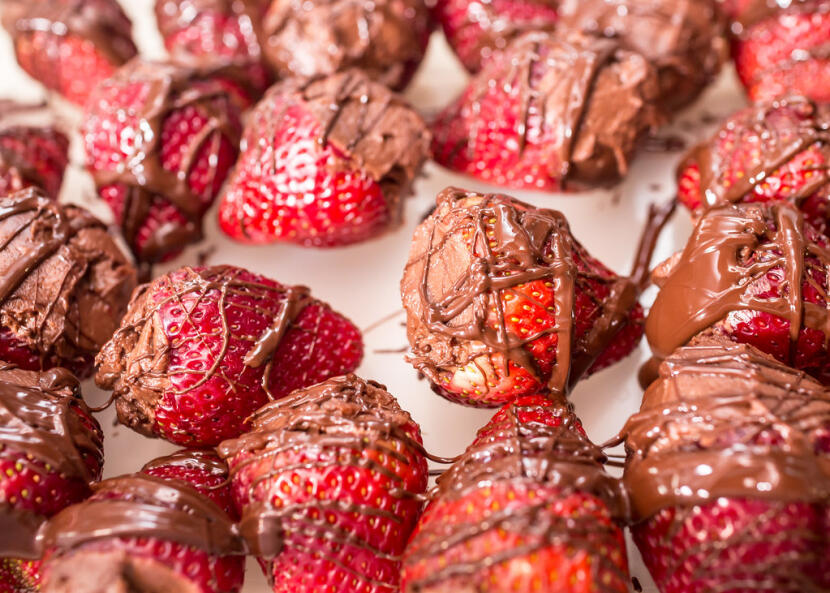 Since the strawberries were so easy to make and we didn't want the stream to be *too* short, I also decided to make chocolate raspberry madeleines (because mom is a huge chocolate-raspberry fan). I borrowed a madeleine pan from my mom, and whipped these up during the stream as well.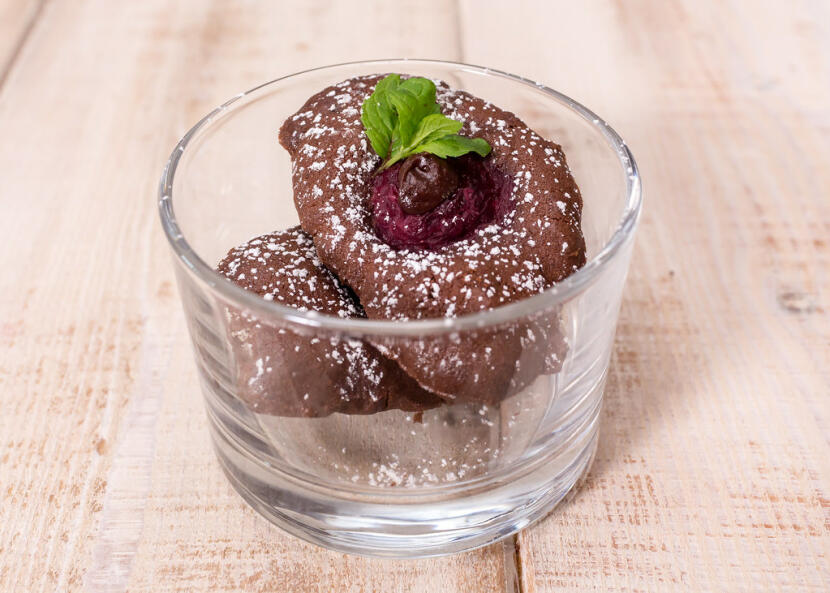 Even though I used frozen raspberries instead of fresh, these turned out wonderfully. The madeleines are cakey, super chocolatey, but not too sweet, with a surprising fresh tang when you bite into a raspberry, and a touch of sweetness from the ganache. Mom loved these too, although she did request that next time I try making them with seedless raspberry jam (the one thing I hate most about raspberries is how the seeds never fail to get stuck in your teeth!)
All in all, today's fruity chocolatey desserts were a huge success!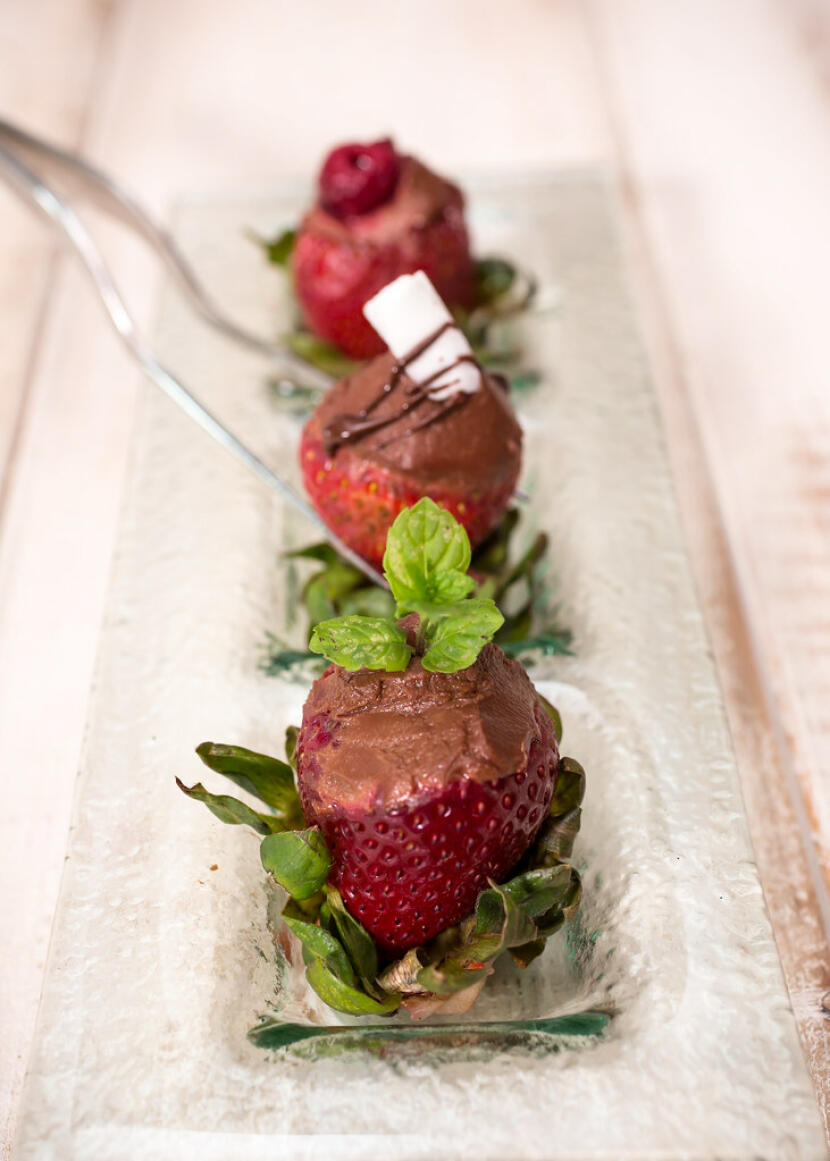 Today's Question of the Day: If you could have someone make you any food you wanted for your birthday, what would it be?
Visit my Twitch stream to catch up on past streams, and hang out when I'm streaming! Want to know when I'm in the kitchen? Hit the follow button (the heart up top) so you'll get notifications when I'm live – it's always free to follow! Or you can follow me on Instagram or Twitter, where I usually post when I'm starting the stream.