Every few months, Son and I go out to eat KBBQ with some of his old coworkers. Charred meat, a huge variety of banchan, your clothes smelling like KBBQ all the way home… what's not to love? Unless, of course, you're the one vegetarian of the group, who always gets stuck in the corner, marinating in meat smoke while noshing on whatever meatless dishes the restaurant happens to serve.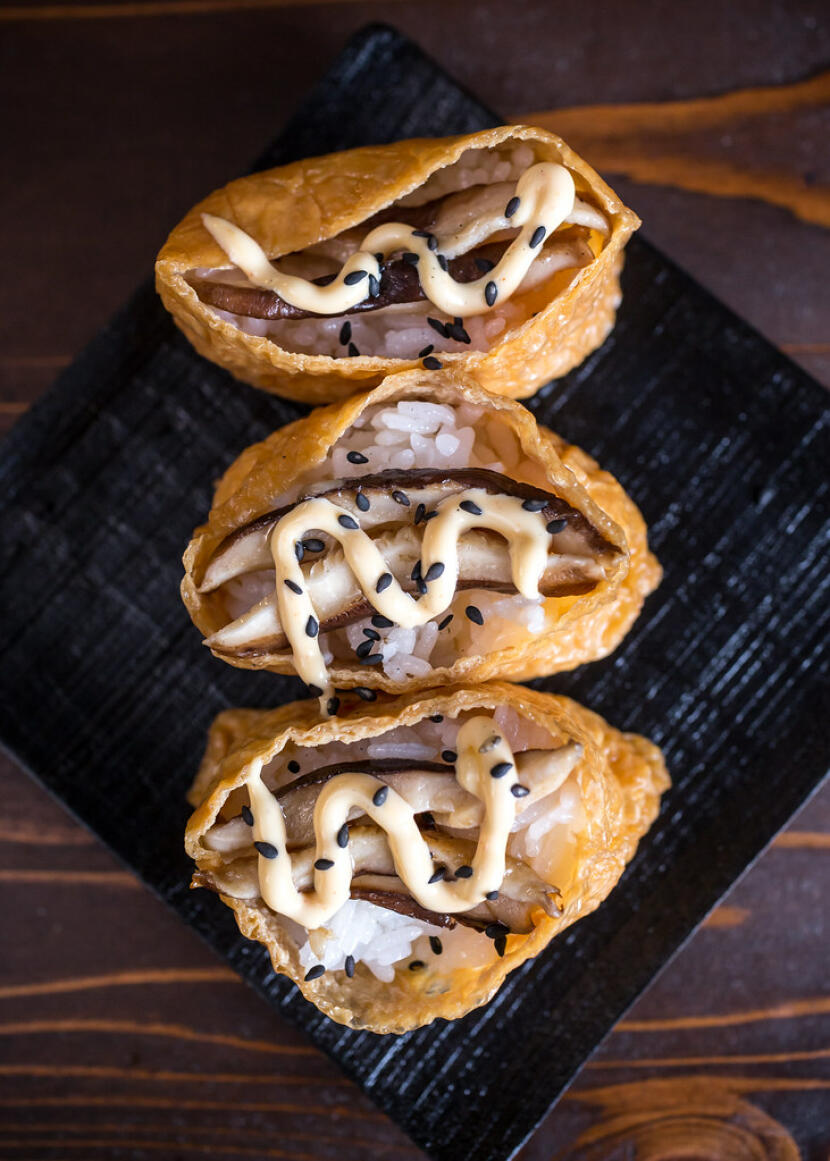 To make up for that, every time we have a potluck, I try to make some hearty, delicious meatless dishes that our token vegetarian can enjoy. Especially when he's the one hosting – it just seems so wrong to bring a meaty dish to a vegetarian's house.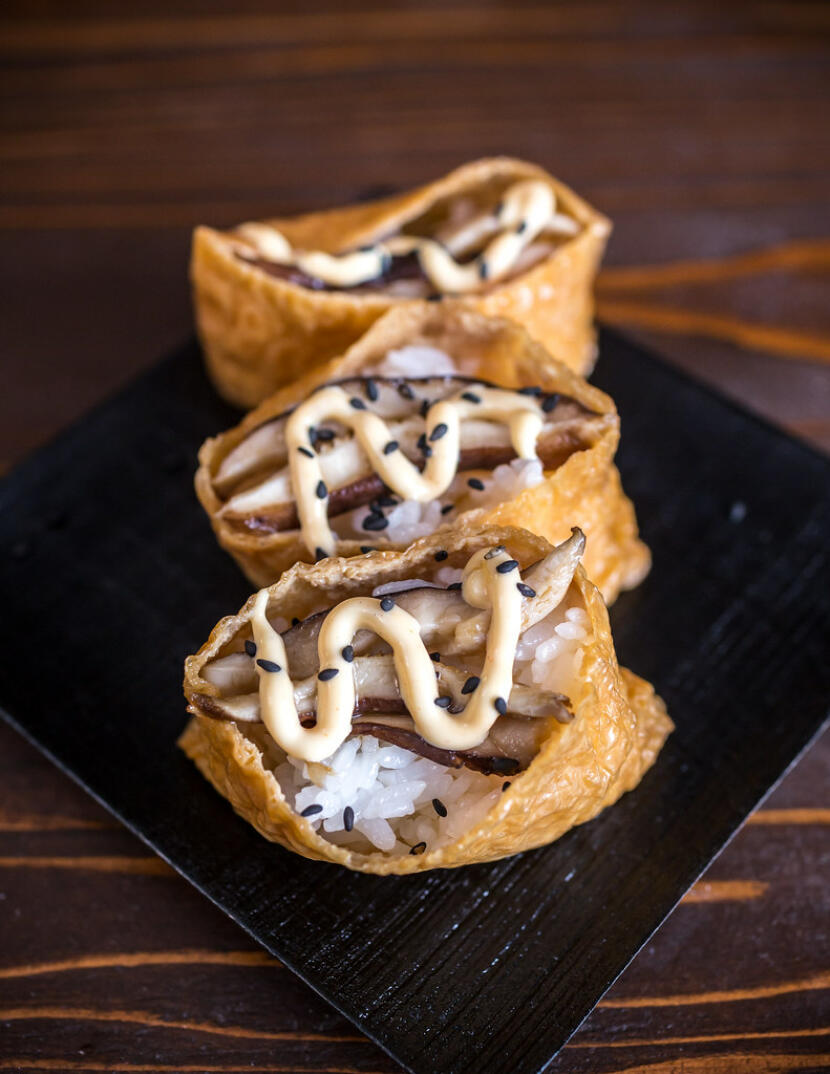 One of the sushi recipes that I make most often for potlucks and at home is my Spicy Shrimp Inari. It's simple and delicious… and, as it turns out, seriously easy to convert to vegetarian! Now, this new mushroom inari recipe, along with my Vegan Sushi, are my go-to recipes when I know vegetarians or vegans will be present. Both are easy to make, and both are delicious enough that even serious carnivores love them!
Spicy Mushroom Inari
Ingredients
1 package aburaage (inari pouches)
3 cups sumeshi
1 whole portabello mushroom, or a few shiitake mushrooms
1 tbsp sesame oil
1/4 cup mayonnaise (use vegan mayo to make these vegan)
1 tbsp Sriracha sauce
1 tbsp black sesame seeds
Cooking Directions
Slice the mushrooms into long slices, then cut each slice in half if needed.
Sauté the mushroom slices in the sesame oil until softened and brown.
Prepare the inari pouches according to the directions on the package. (Some require no preparation, while some say you should boil the pouch of inari for a few minutes before using them.)
Mix the mayonnaise and Sriracha sauce until well blended.
Stuff each pouch of inari with about 1/4 cup of rice.
Lay a piece of mushroom on top of each stuffed inari.
Drizzle a little spicy mayonnaise over the mushroom.
Sprinkle sesame seeds over the sauce.
Enjoy!