It's been two and a half years since Son and I went to Japan with Rachael and her family, and it seems I never quite finished posting about the trip! Oops.
However, since I find it helpful to refer back to the trip (especially when other people ask for recommendations), and I hope you all find these posts interesting and informative, I'm going to post about the rest of the trip anyways! (And if any of you go to Japan, let me know! I love hearing about other peoples' trips.)
All the previous posts from our 2012 Japan trip can be found here.
———-
Having forgotten to put the "Do Not Disturb" sign on our door the previous night, we were woken up at the very early hour of 10am by a housekeeper knocking at our door.
Yeah… we were still pretty exhausted from all the walking the day before.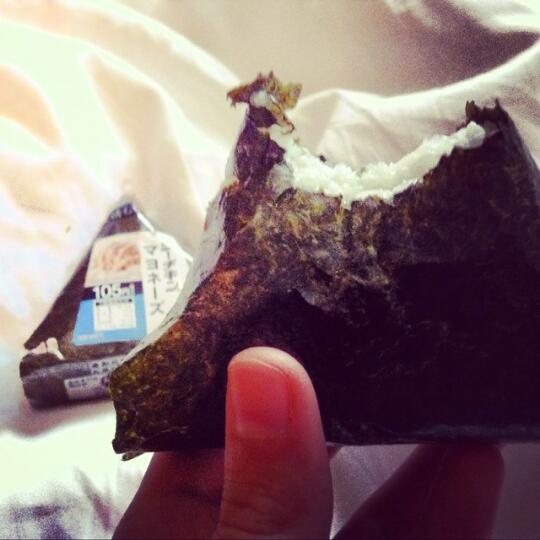 But since we were already up, may as well take full advantage of our second-to-last full day in Japan!
(After a quick breakfast of tuna onigiri, of course.)
We walked to Kyoto station, and took the Shinkensen to Shin-Osaka.
From there, we couldn't figure out where to go. Son wanted to go to the aquarium, but he also wanted to go to this "food street" he had heard about, and I wanted to go to a cookware street that my cousin had told me about… but unfortunately we only had a limited amount of time to see Osaka.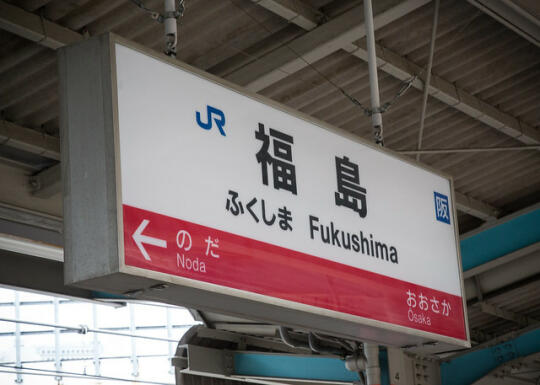 Which pretty much meant we promptly got lost. Yeah, the Fukushima station was not where we were supposed to get off for any of the above destinations. Oops.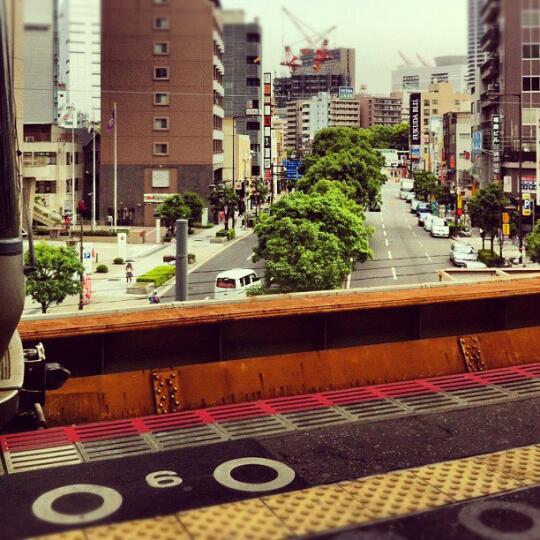 Luckily the Japanese trains come by quite regularly, and the line we were on was very similar to the Yamanote Line in Tokyo, in that it just goes in one big circle around the city. So you can't get too lost.
Plus in the time we had to wait for the next train, we managed to figure out where we wanted to go.
Pretty soon we were on our way to the JR-Namba station.
So which destination did we choose?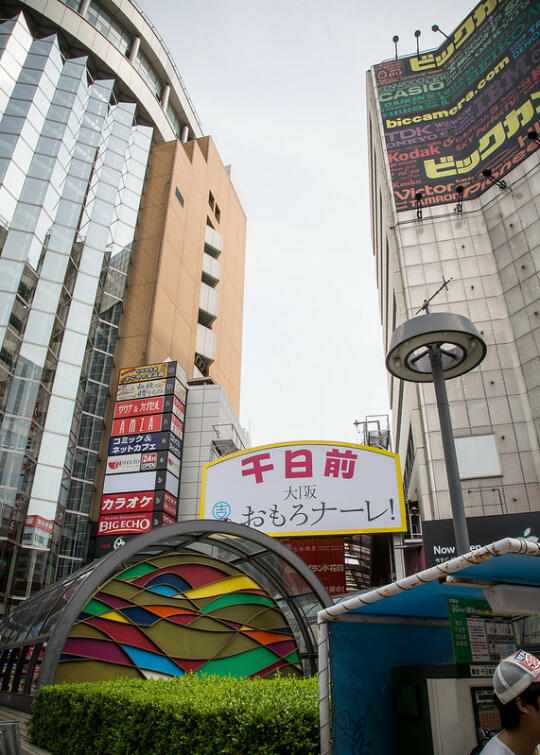 Well, you know us.
Of COURSE we went with food.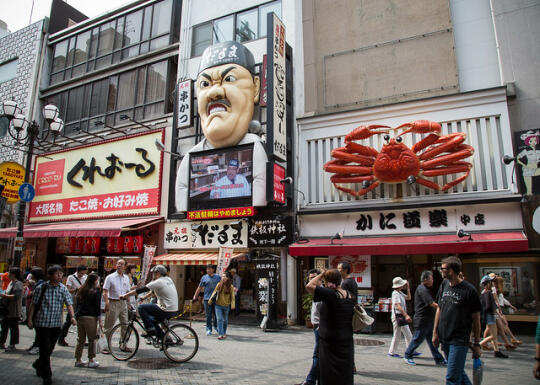 Dotonbori is a street lining a canal in Osaka, and it's famous as a food destination. There are restaurants all up and down the streets surrounding the canal. So. Much. Good. Food.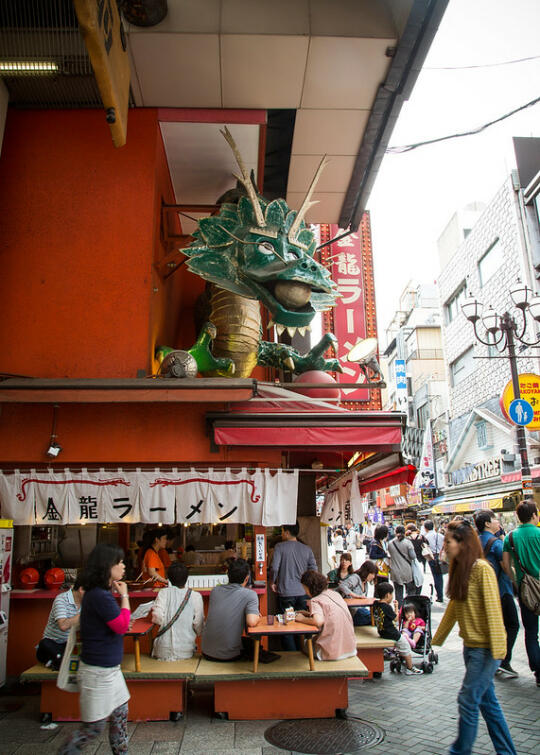 Our first stop was an okonomiyaki and takoyaki shop.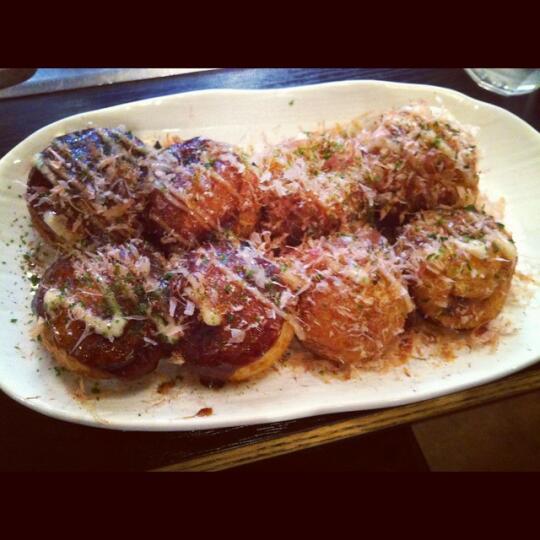 Osaka is known for its okonomiyaki and takoyaki, so this was a no-brainer.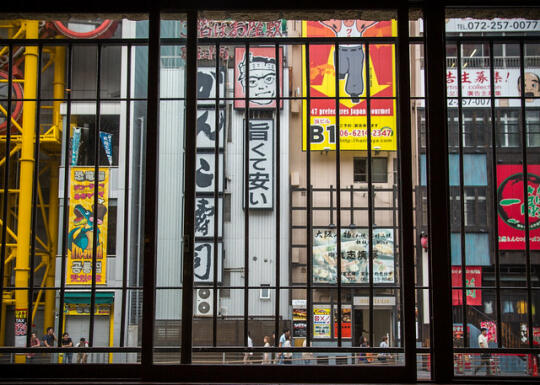 We got eight takoyaki – four with worcestershire sauce, and four with shoyu. They were excellent, of course.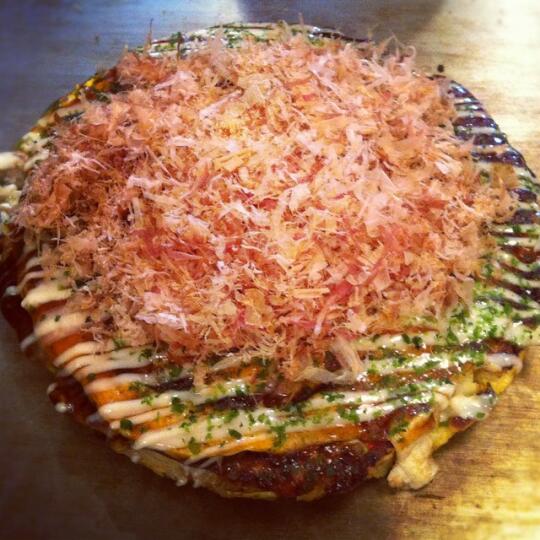 We also got a pork okonomiyaki (and when they say pork, they really mean bacon) with egg and scallops. Good stuff, man.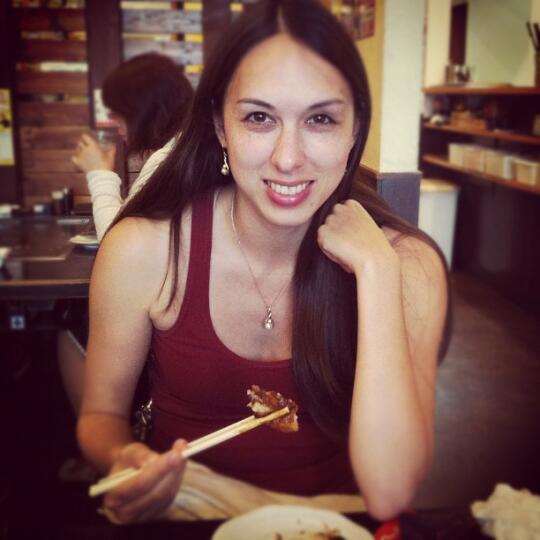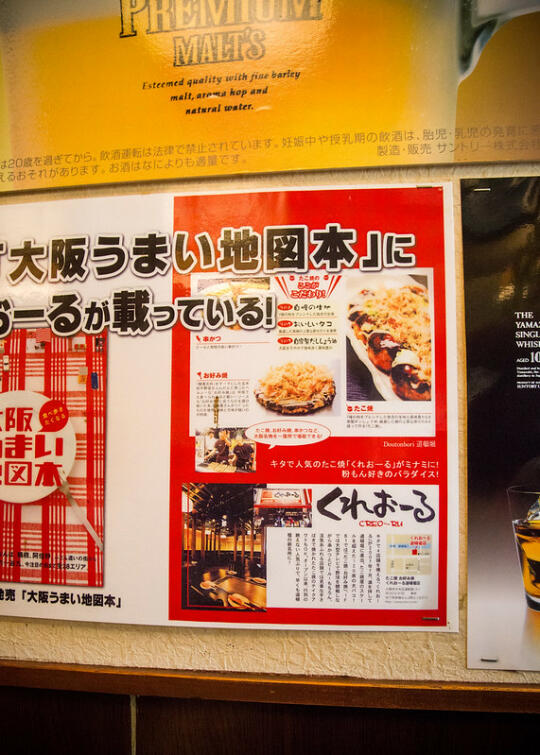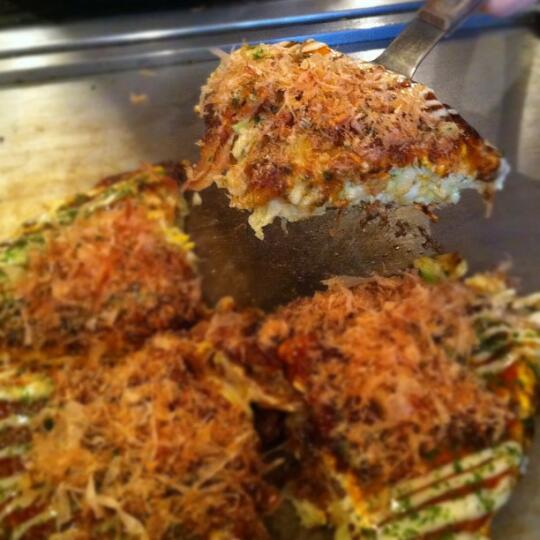 Then we wandered…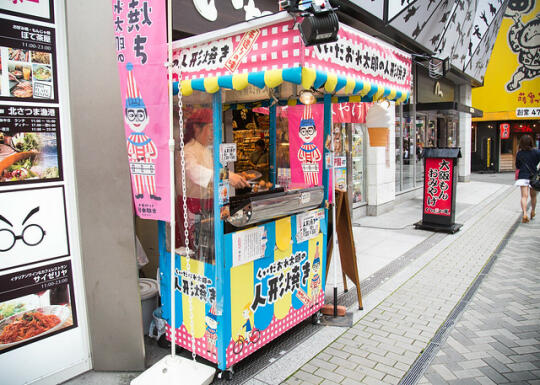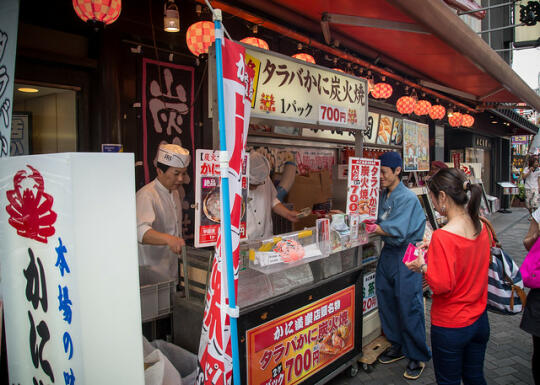 … right into another bookstore, where we bought a Japanese cookbook all about ice cream, and some Japanese cooking magazines.
No, we did not buy the Japanese version of Twilight, though the Japanese "Edward" on the cover is pretty amusing.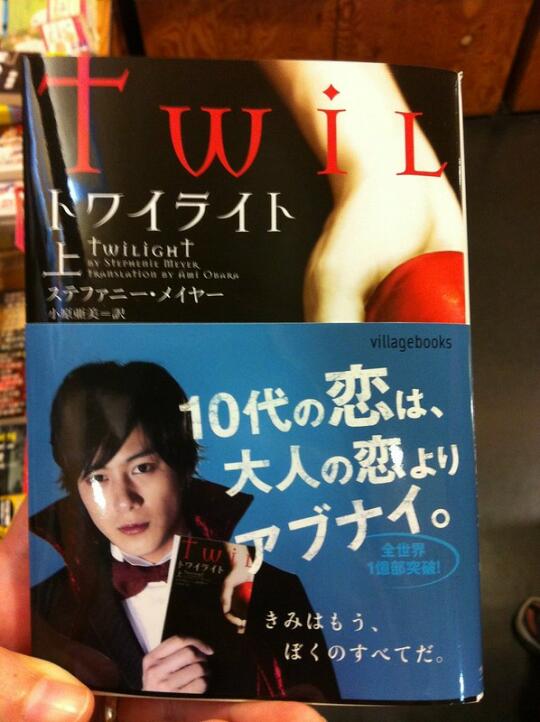 More wandering…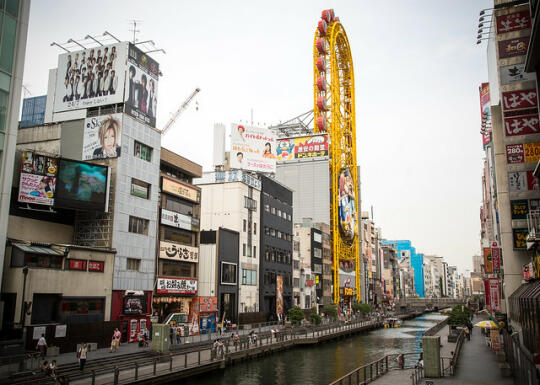 … and more food, of course.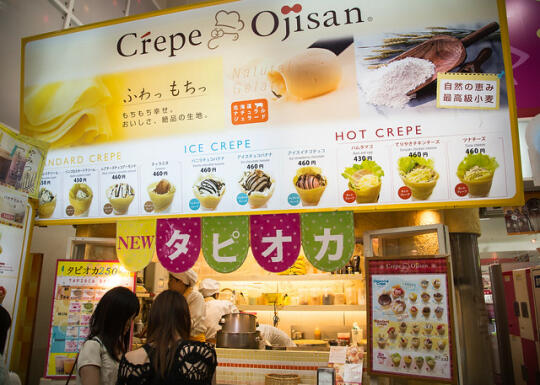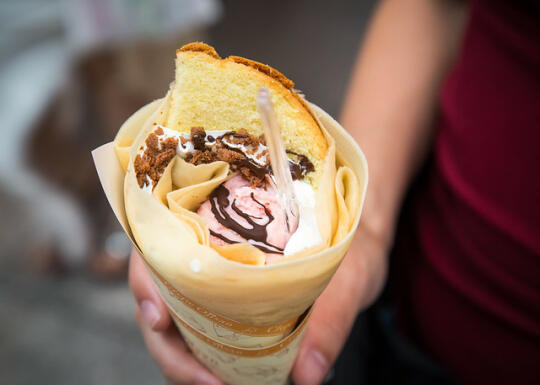 This time, a Japanese crepe with strawberry ice cream, pound cake, chocolate, and whipped cream.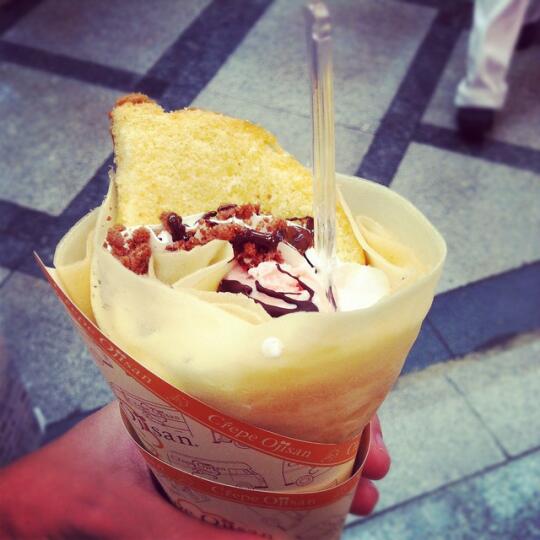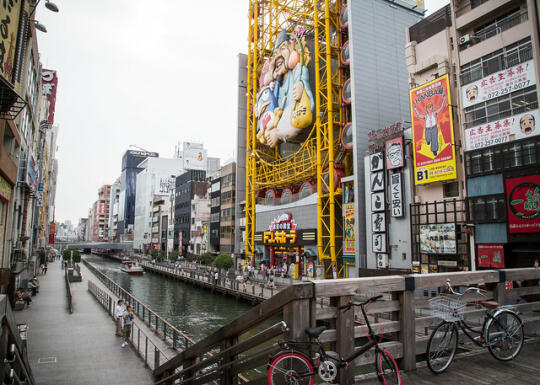 Then we headed back to a ramen place we had read about. Kinryu Ramen is easy to find – it's the shop with the huge dragon coming out of it!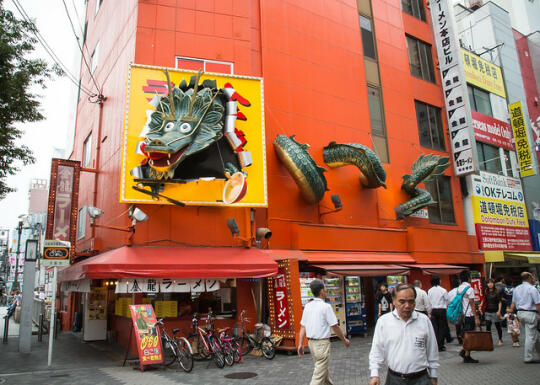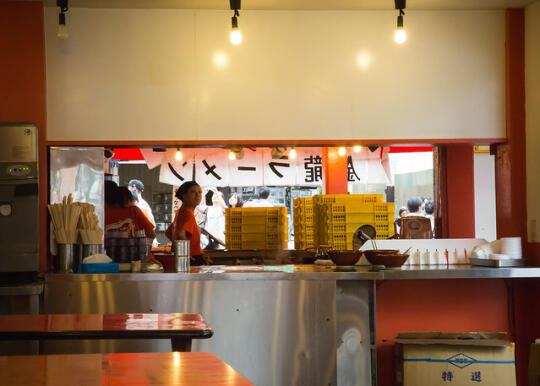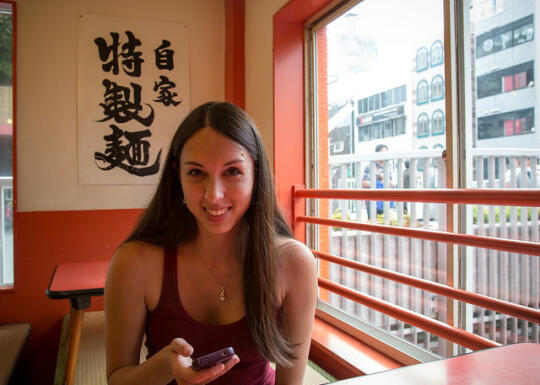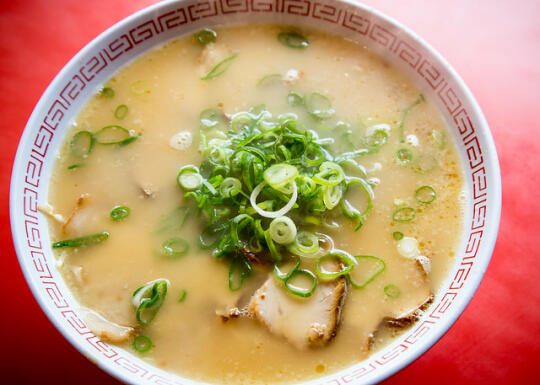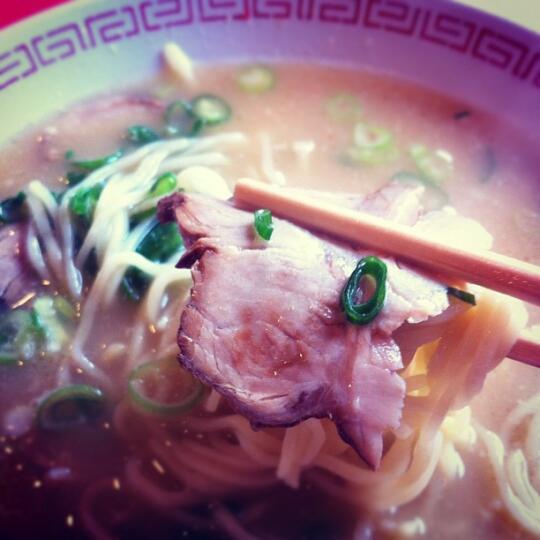 After lunch part 2, (which was delicious, by the way), we tried to find our way to Doguyasuji – the cookware street.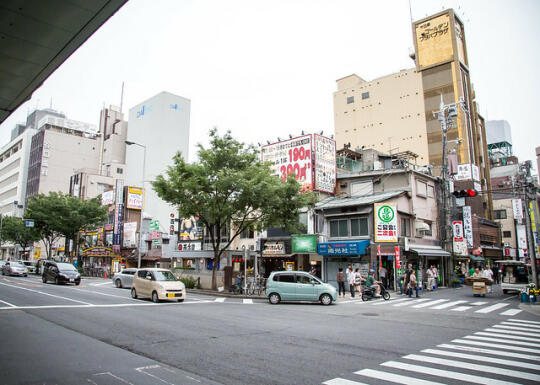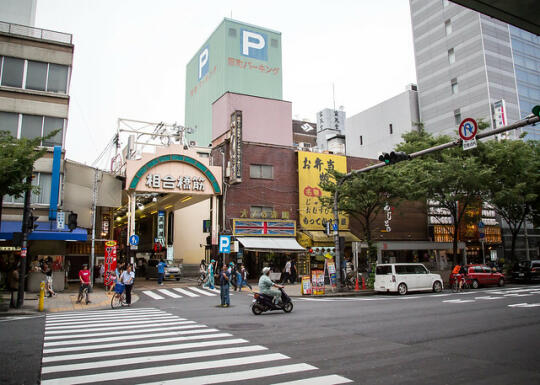 On the way, we got distracted by ice cream. Again.
(But can you blame us? In Japan's hot, humid summer, as much ice cream as possible is a must!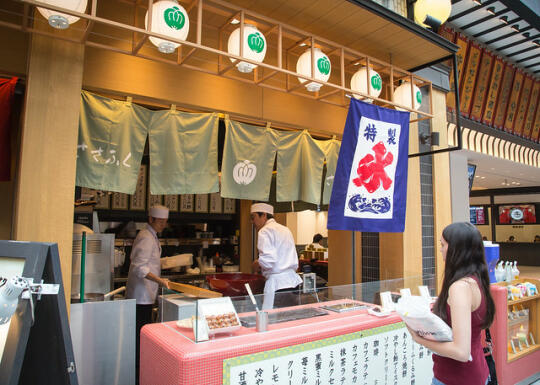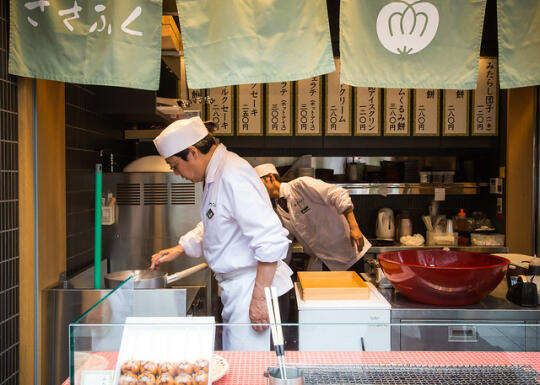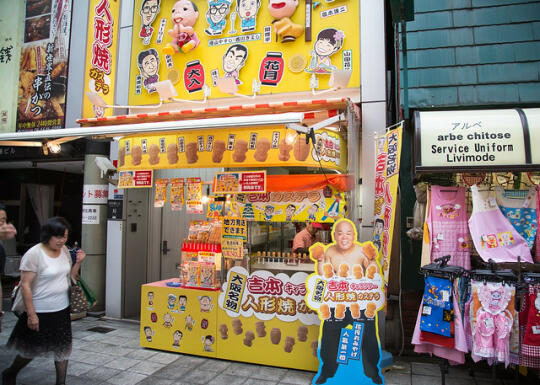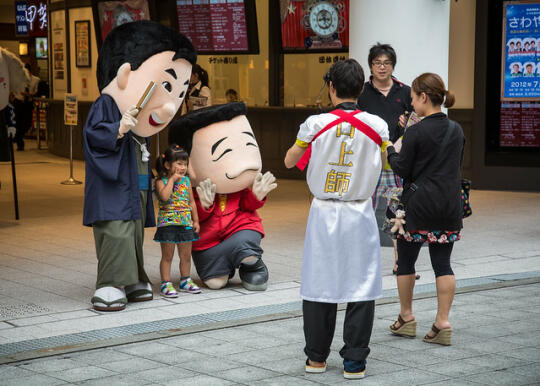 This time, it was came in the form of a wafer filled with ice cream and red beans. Delicious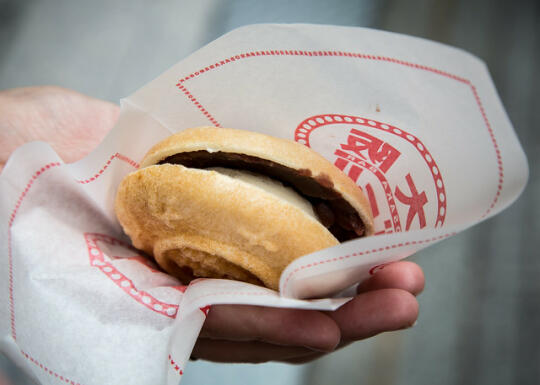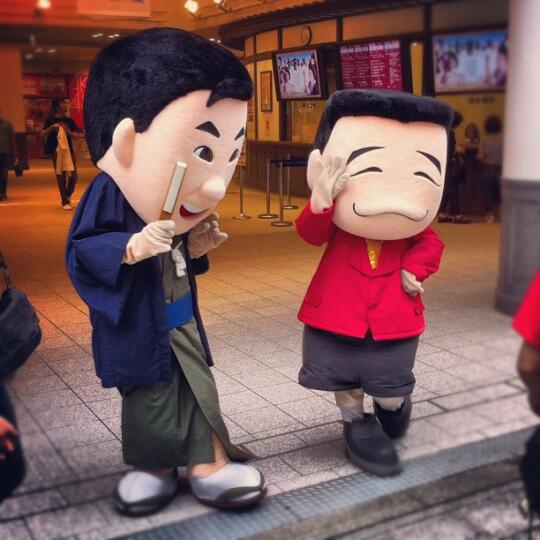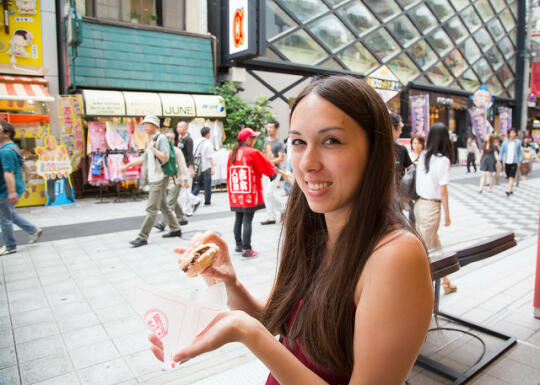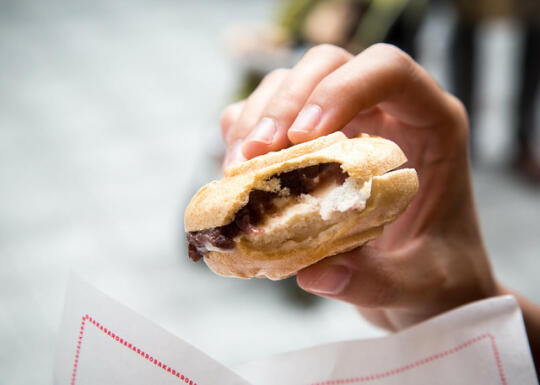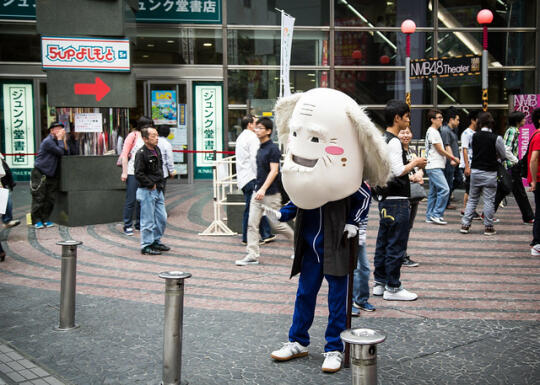 And then… hey, look! We found Doguyasuji!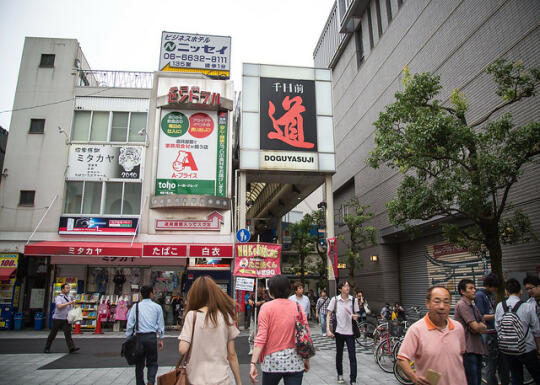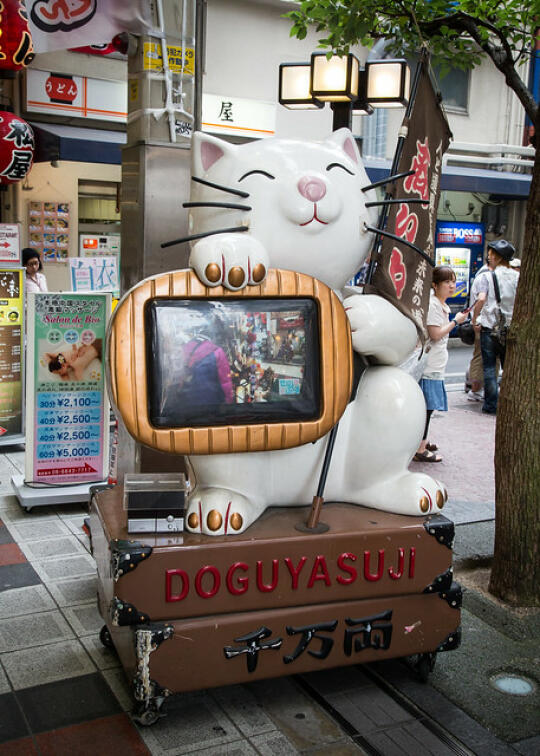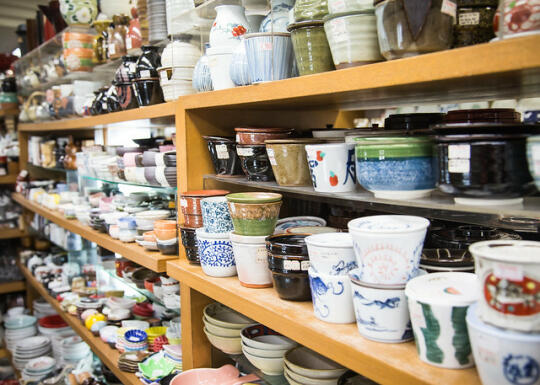 I tell ya, this is food blogger heaven.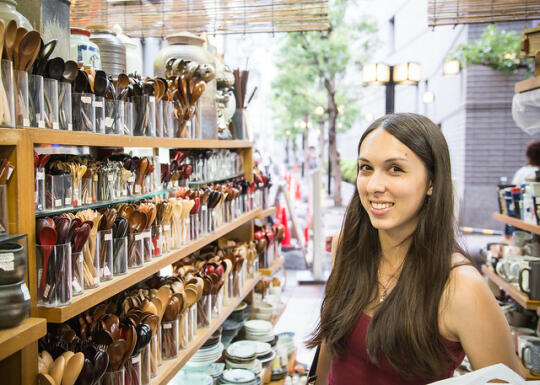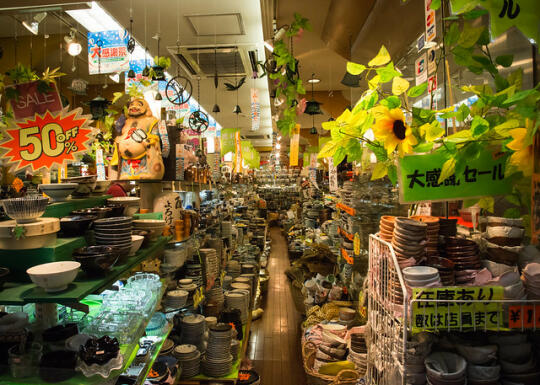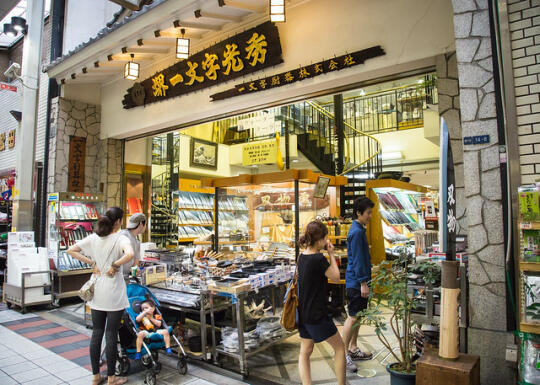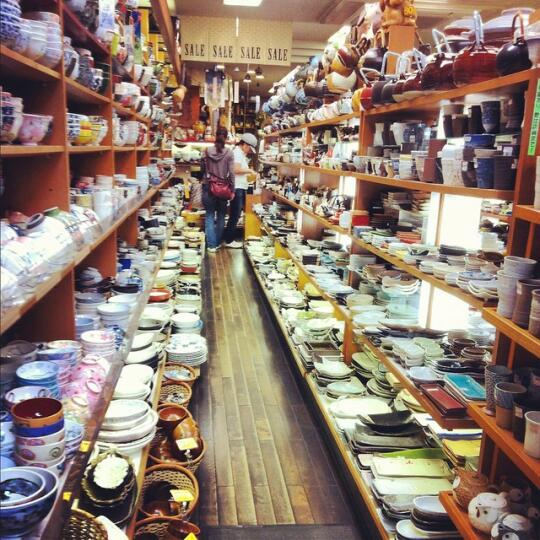 On our way back to the train station, we stopped at Choco Cro again, and bought a matcha daifuku croissant to snack on.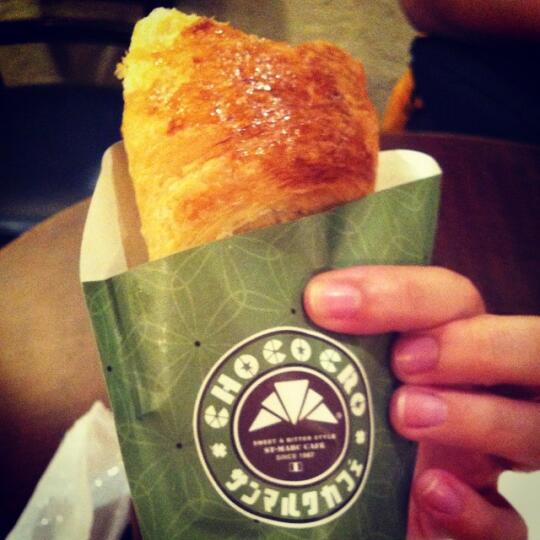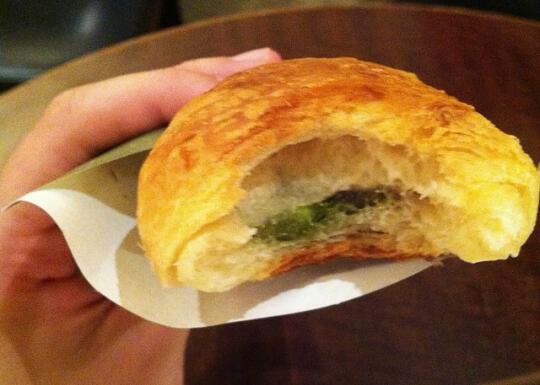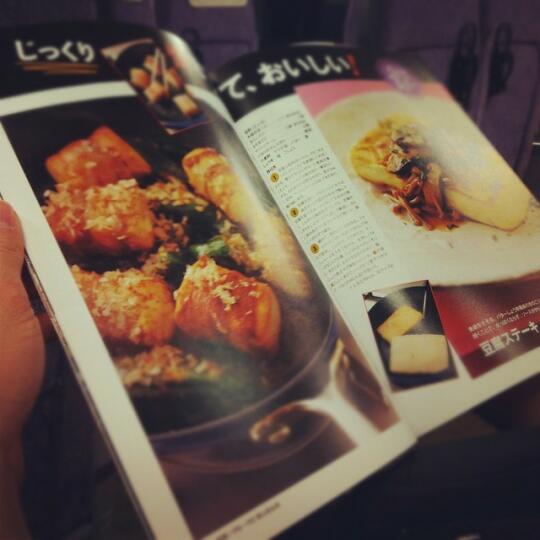 By the time we got back, the Kyoto Station CUBE was closed, so we picked up dinner at Family Mart again. (The best.)
Oh – and one more interesting thing you'll find in Japan, but not in the US: oftentimes, disposable chopsticks come with a toothpick! How nifty is that?