It's been two and a half years since Son and I went to Japan with Rachael and her family, and it seems I never quite finished posting about the trip! Oops.
However, since I find it helpful to refer back to the trip (especially when other people ask for recommendations), and I hope you all find these posts interesting and informative, I'm going to post about the rest of the trip anyways! (And if any of you go to Japan, let me know! I love hearing about other peoples' trips.)
All the previous posts from our 2012 Japan trip can be found here.
———-
On our last full day in Kyoto, we were lucky enough to meet up with an old friend of mine who now lives in Kyoto. I've known Kaori since I was a teenager, when we both danced with the same pre-professional ballet company. These days, she's dancing as a professional ballerina with a ballet company in Kyoto.
We met up with her at Shijo station, then headed to Cafe Reims.
I ordered pasta with salmon, asparagus, white sauce, and fish eggs.
Kaori got a fish burger.
And Son had a hamburg plate.
After lunch, we headed to Nishiki market, which was just down the street from the cafe.
Nishiki market hadn't changed much from when we visited back in 2010 – remember these little candied octopuses?
There are so many tasty things to try at Nishiki market, it would be a shame to leave without buying anything!
So we got senbei…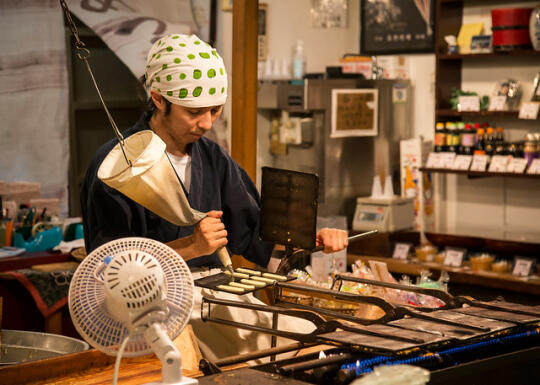 … black beans…
… yuzu kosho…
… and shoyu mochi with matcha and red bean fillings.
After shopping, Kaori had to go run some errands, so after bidding her goodbye, Son and I stopped at Ippudo for ramen. Of course.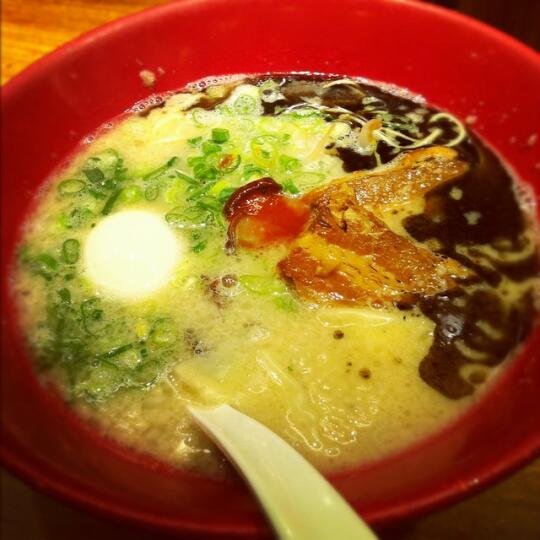 Five stars, would go again. 😀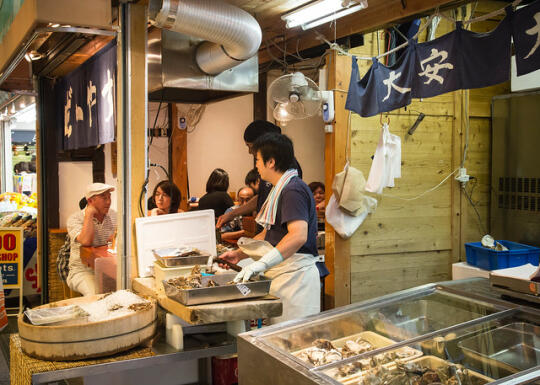 On our way back out through Nishiki market, we stopped and got some mochi with kinako for dessert. Delicious.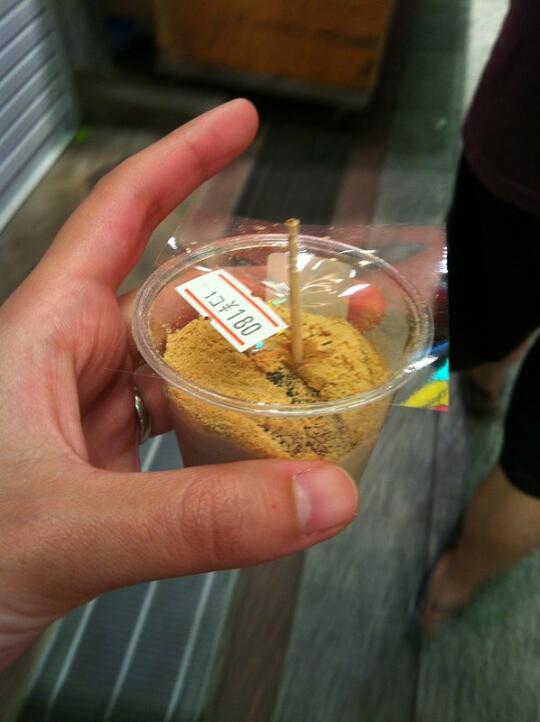 After heading back to the hotel to pack, we finally got to check out the Kyoto Station CUBE.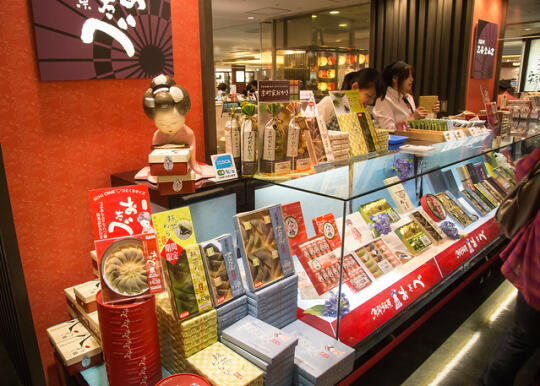 We found some tasty food souviniers to bring home for friends and family.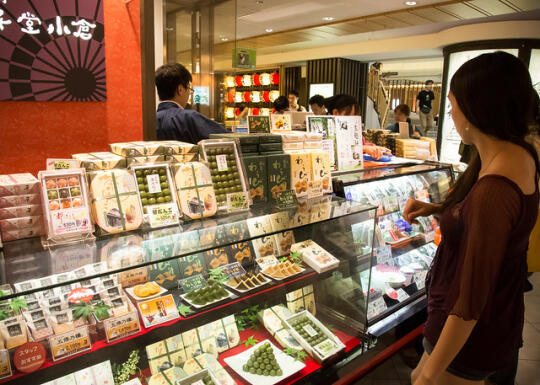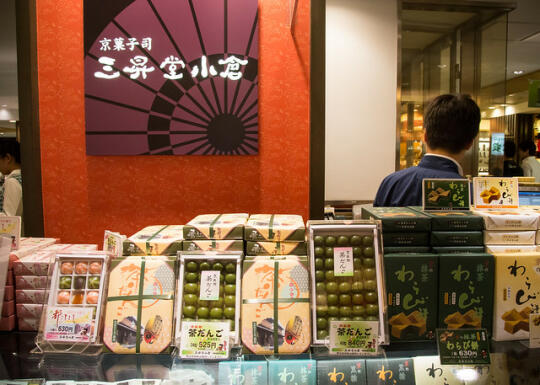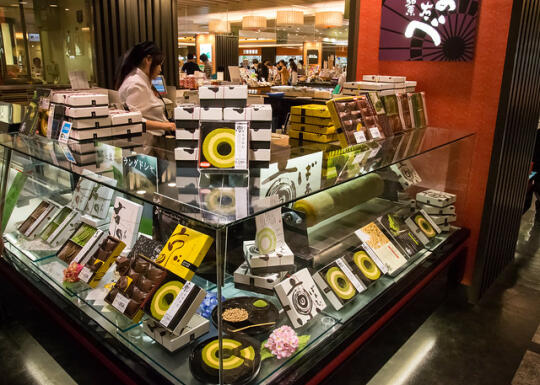 … and then headed to the hot food section to find some tasty foods for dinner!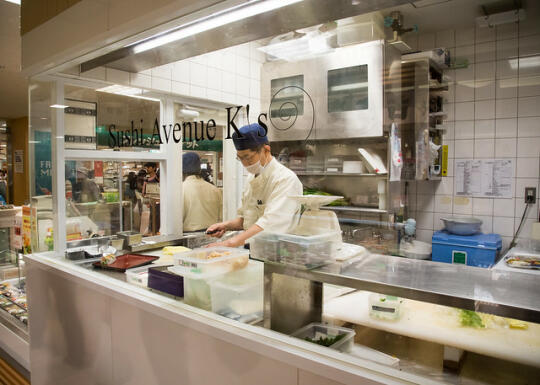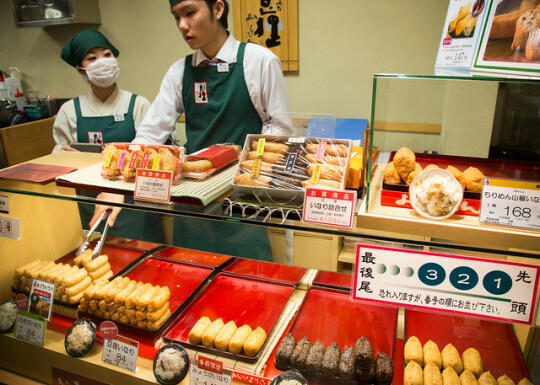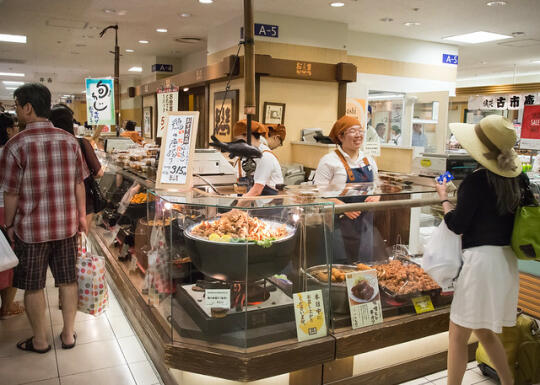 After purchasing all sorts of deliciousness for dinner, we left the shops in the basement, and headed alllll the way to the top of Kyoto station.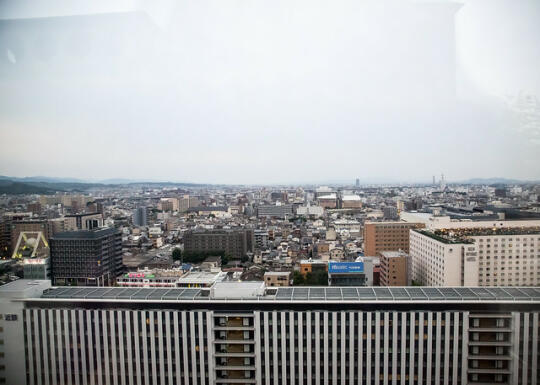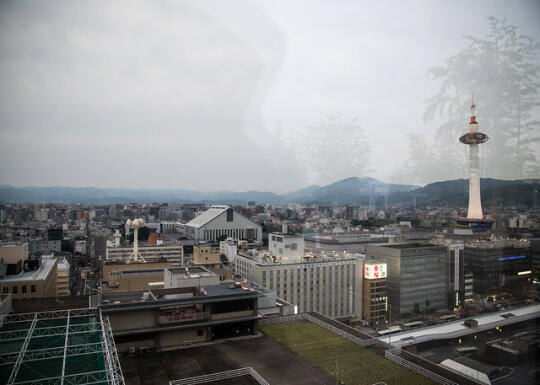 Way up on the 10th floor of Kyoto station, is a cute little area called "Happy Terrace", where we sat a bit and ate.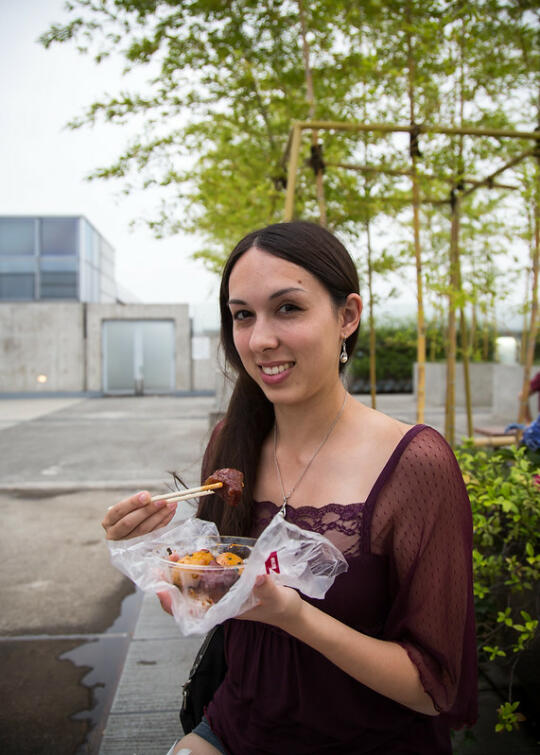 We had found all sorts of interesting things, like pork with potatoes…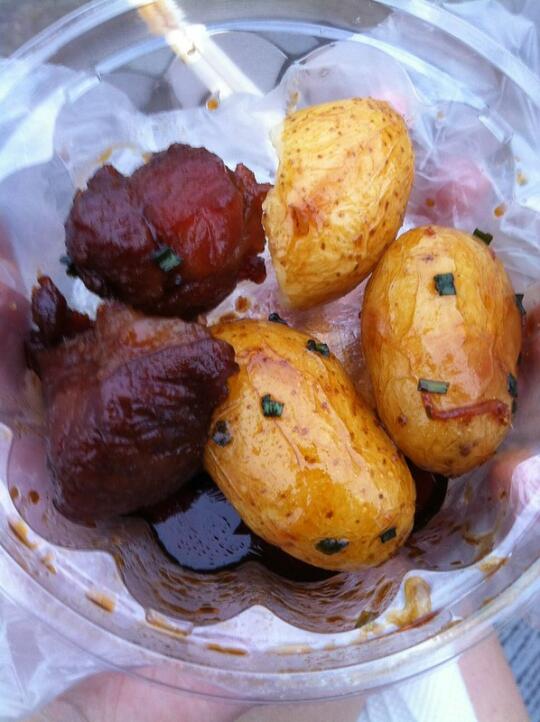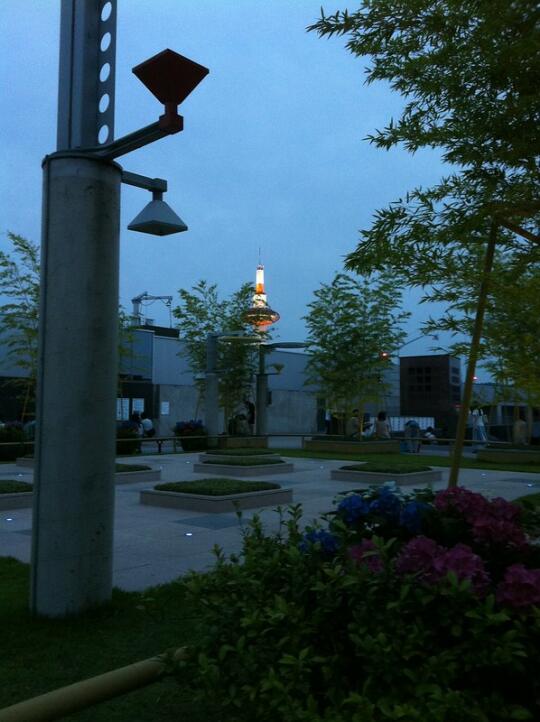 … and a beautiful bento box.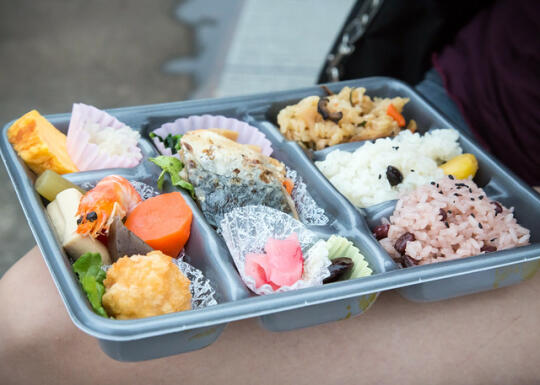 (We really couldn't get enough of the bento boxes in Japan – they were all so wonderful!)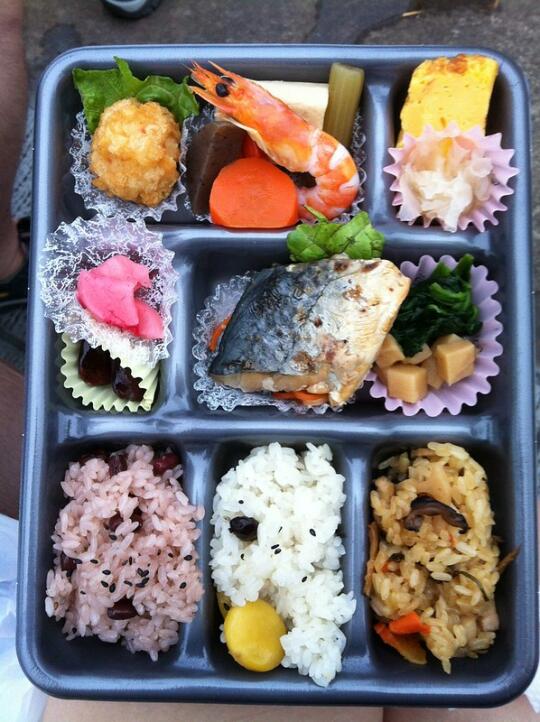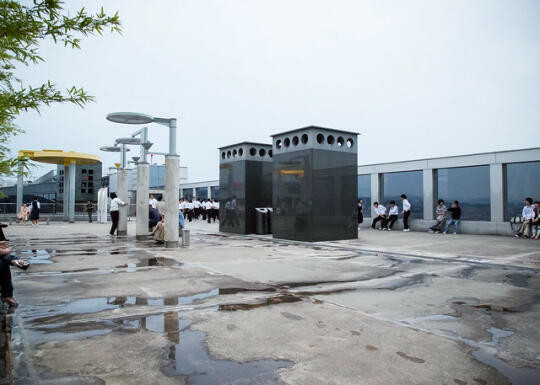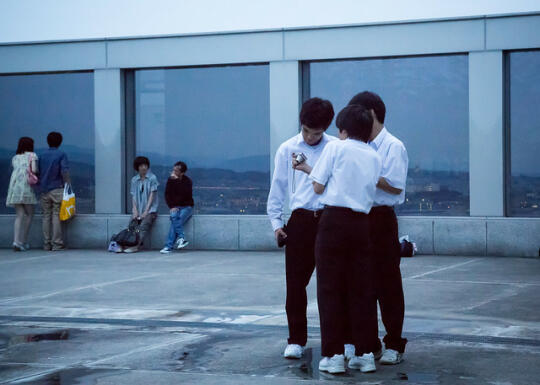 And then Happy Terrace got mobbed by a swarm of schoolkids.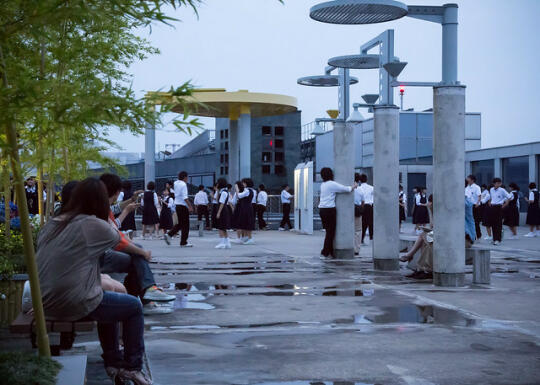 (Kyoto Tower looks so pretty from here!)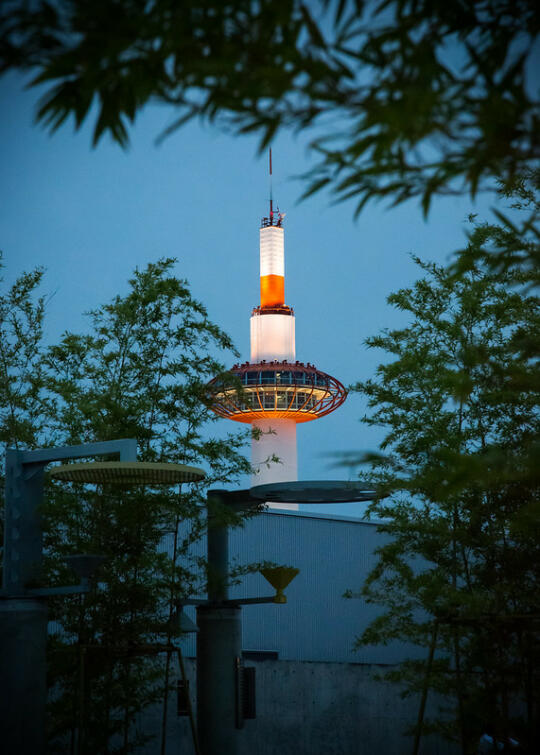 So we headed back down the 10 flights of escalators…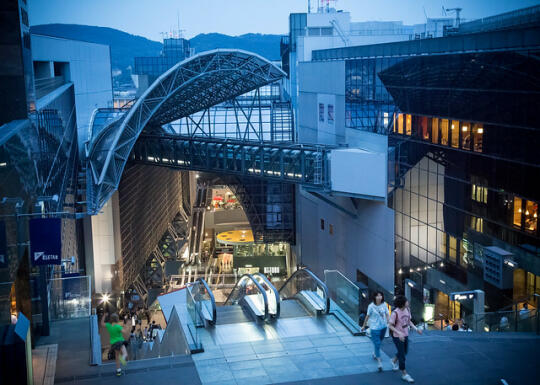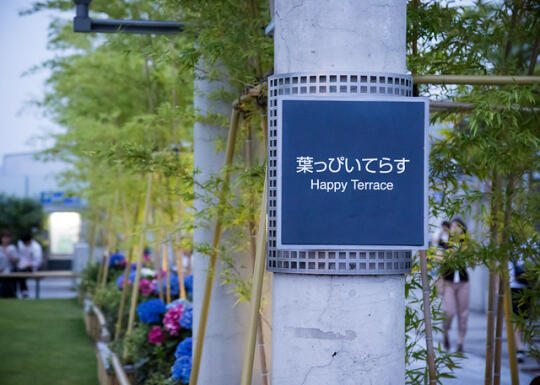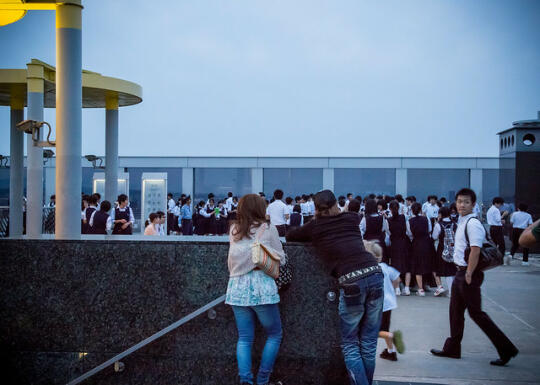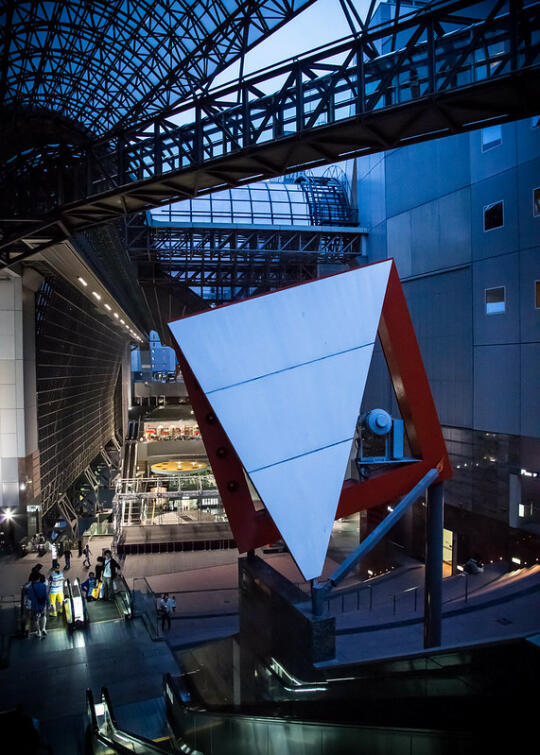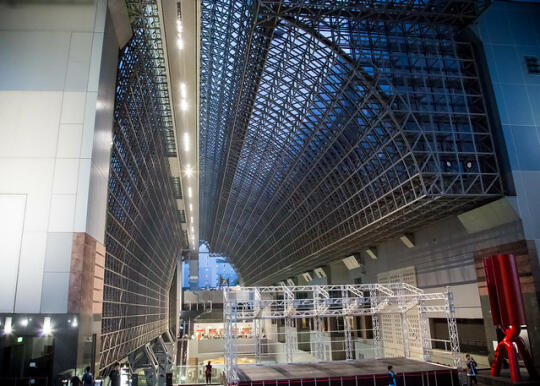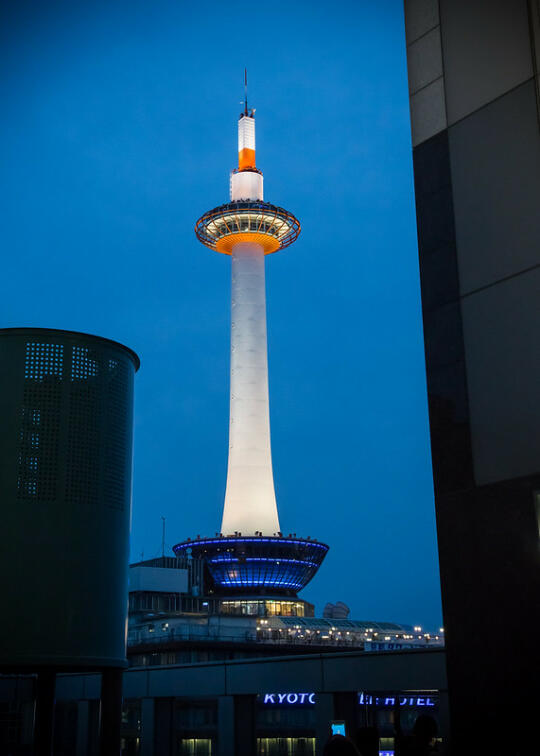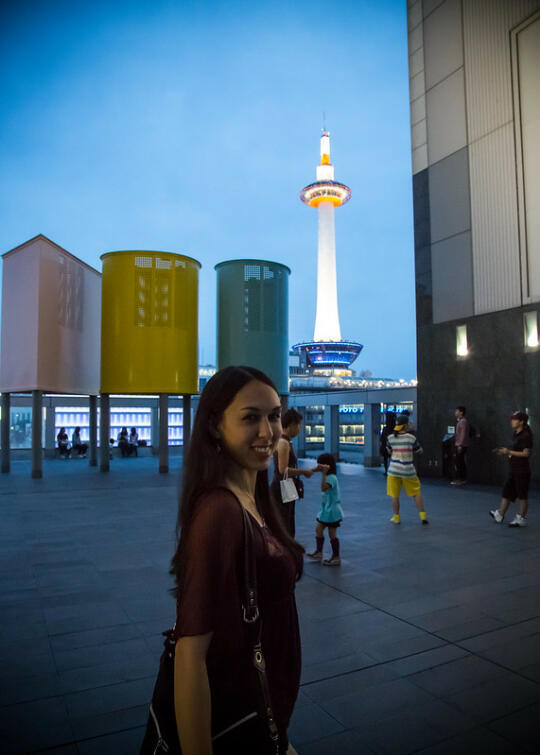 … all the way back down to the train station.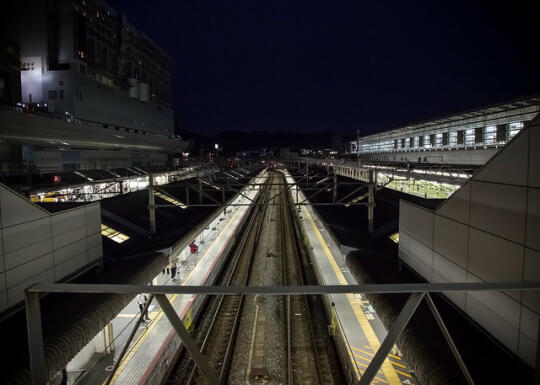 But before we left, we needed to make one more stop!
Had to buy a few last shiro cream puffs from Beard Papa's, to bring home to California.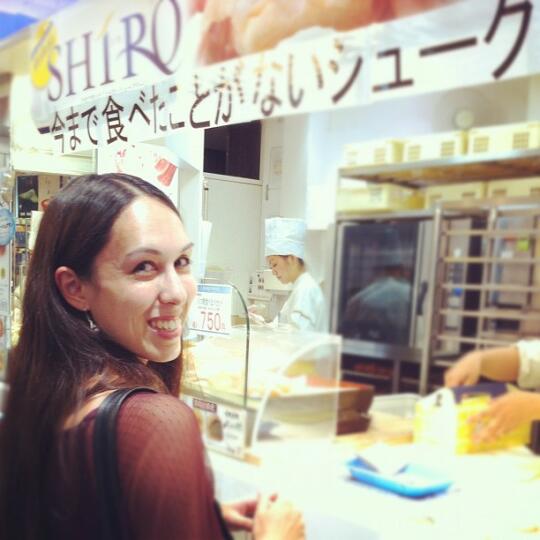 Back at the hotel, we got into the other two things we bought at the Kyoto Station CUBE.
Five kinds of inari sushi – oh, how I wish I could find these in LA!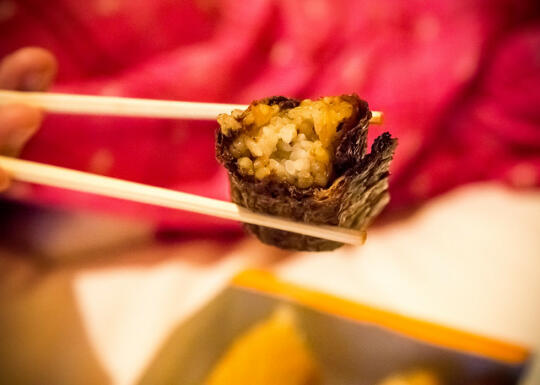 And tebasaki chicken wings. Delicious!