Every year, food bloggers around the world donate bid items in an effort to raise money to benefit the UN World Food Programme. (You can read more about it here.) For every $10 you donate, you get to bid on one of many fantastic items. This year, I've decided to donate a bid item as well.
As many of you know, I cannot rave enough about Hajime Sato's Mashiko Sushi Restaurant in Seattle, WA, nor can I stop talking about Casson Trenor and his book, Sustainable Sushi: A Guide to Saving the Oceans One Bite at a Time.
Casson has been amazing enough to donate a signed copy of his book, and in addition to that, Hajime has donated a $50 gift certificate to Mashiko.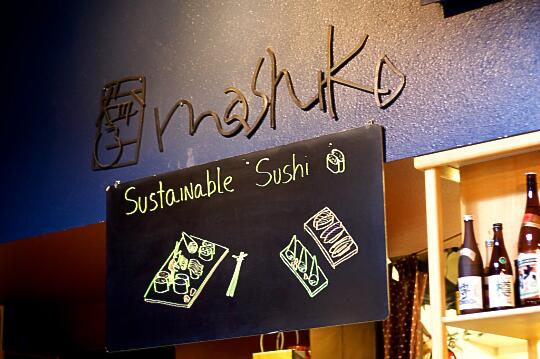 To Donate and Enter the Menu for Hope Raffle
Here's what you need to do:
Choose a bid item or bid items of your choice from our Menu for Hope main bid item list. If you want a chance at Casson's book and a $50 Mashiko gift certificate, our bid item code is UW42.
Go to the donation site at Firstgiving and make a donation.
Please specify which bid item you'd like in the 'Personal Message' section in the donation form when confirming your donation. You must write-in how many tickets per bid item, and please use the bid item code.
Each $10 you donate will give you one raffle ticket toward a bid item of your choice. For example, a donation of $50 can be 2 tickets for EU01 and 3 tickets for EU02 – 2xEU01, 3xEU02.
If your company matches your charity donation, please check the box and fill in the information so we could claim the corporate match.
Please check the box to allow us to see your email address so that we can contact you in case you win. Your email address will not be shared with anyone.
Check back at Chez Pim on Monday, January 18 for the results of the raffle.
Thanks for your participation, and good luck in the raffle!