Tamago is the Japanese name for a sweet egg omelet. This omelet can be used in maki and on nigiri sushi. The only problem is that the tamago is so good that once you try some, there might not be any left to make sushi with! This isn't exactly a traditional recipe. Instead, this is how my mom used to always make it, so it might be a little different than what you find in sushi restaurants.
Makes 1 omelet.
Usuyaki Tamago
Ingredients
2 eggs
1 tbsp sugar
1/2 tsp shoyu
Cooking Directions
Crack the eggs into a bowl. Using a whisk or a fork, whisk the eggs until smooth.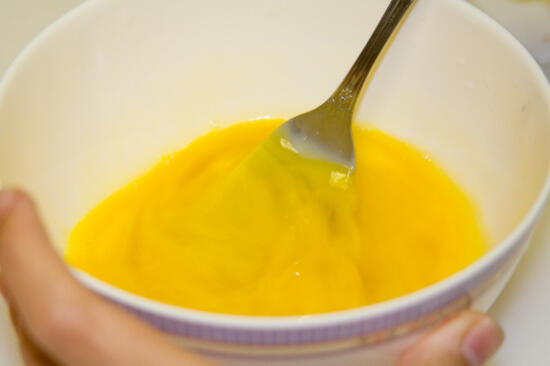 Stir in the sugar and shoyu, stirring until thoroughly mixed in.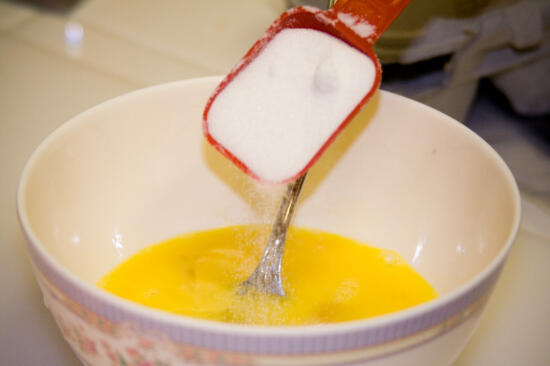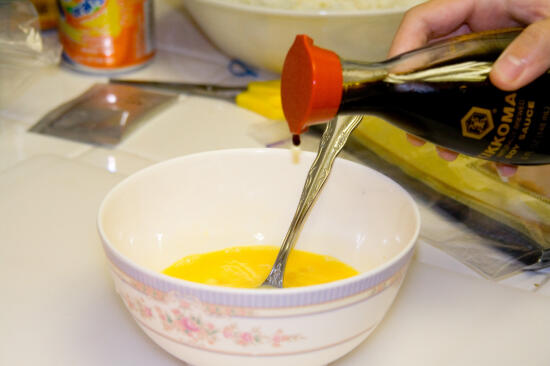 Heat a frying pan at medium heat.
Melt about 1/2 tbsp butter in the pan, spreading it so the bottom of the pan is completely covered.
Pour the egg mix into the pan.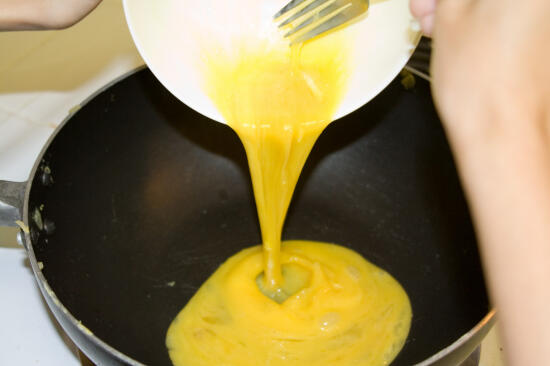 When the egg looks opaque and you can get a spatula under it without tearing the omelet, flip the omelet.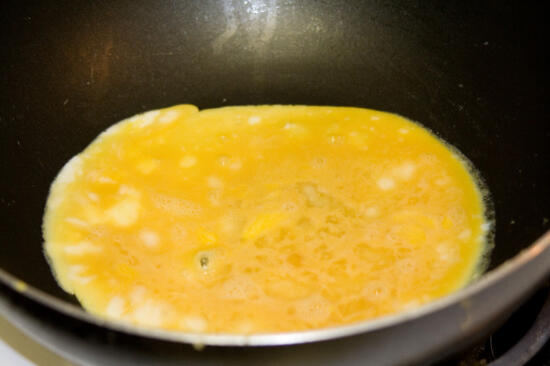 When the omelet is coked through (you can lift the omelet with the spatula to check underneath), remove the omelet from the pan.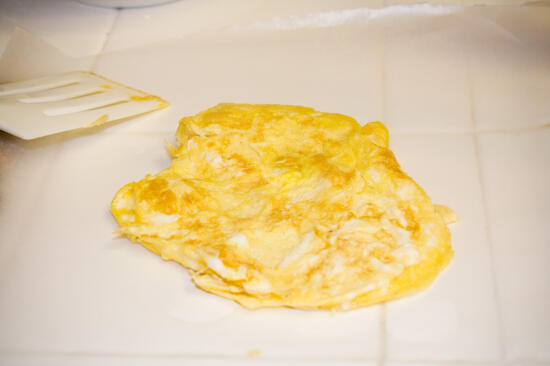 Slice into thin strips. The width of these strips depends on what you are using the tamago for – for tamago nigiri, cut them into 1.5″ x 2.5″ strips, to use in maki cut into 1 cm strips.