I first tried this roll at a sushi restaurant called Maki Maki, although it can probably be found at most sushi restaurants. Son took me there last year for my birthday, and we have been stopping by every time we are in the area ever since.
We almost always get the Philadelphia Roll when we go there, since it's a very smooth, creamy roll. I believe that the roll gets its name from the cream cheese, as Philadelphia cream cheese is a popular choice. So yummy!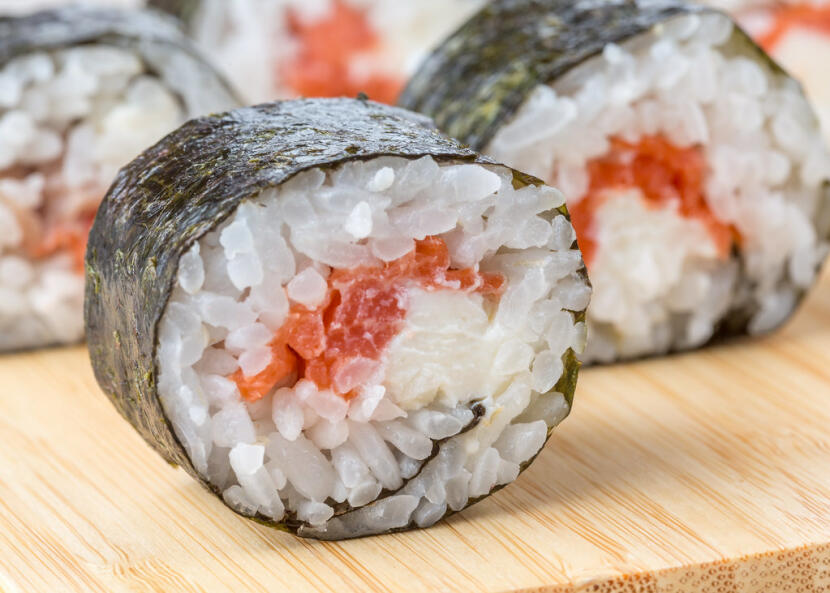 Makes 36-48 pieces.
Ingredients
Cooking Directions
Slice the smoked salmon into thin strips, about 1/2 inch wide.
Cut cream cheese into thin sticks, about 1 cm wide.
Roll the sushi, using smoked salmon, and cream cheese as your fillings.