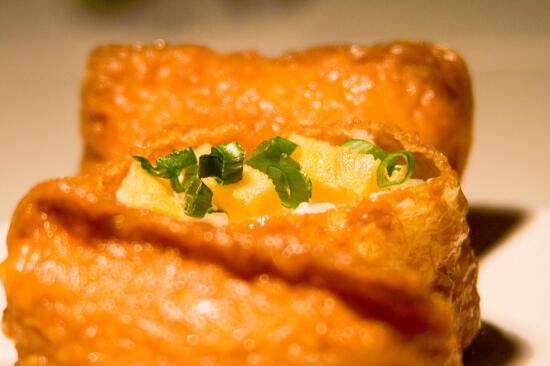 Inari-zushi is a packet of fried bean curd, filled with rice. It tastes better than it sounds, I swear! 🙂 This was the only type of sushi that I ate all throughout my childhood, up until I was a teenager. Children generally love inari-zushi, as can be seen by the abundance of names that kids have for them. A few names that my family had for it are soldier hats and footballs.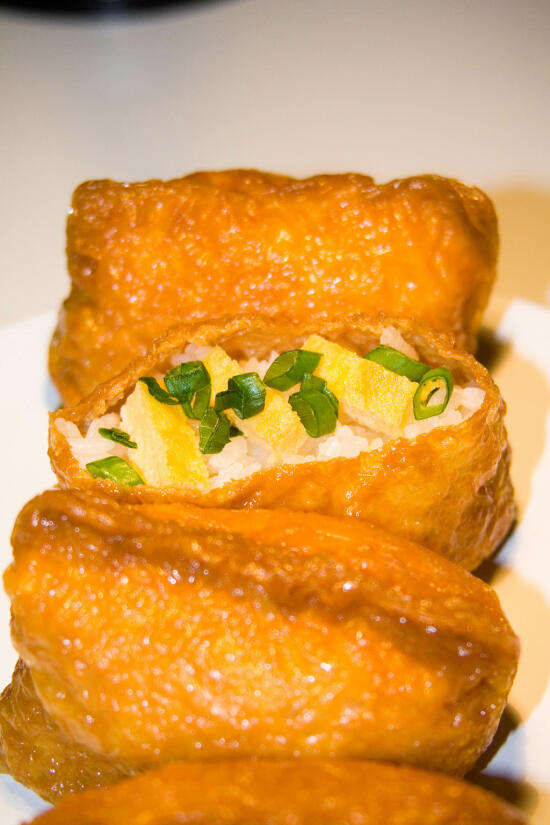 We used to always get inari-zushi when we would go over to my Japanese grandmother's house, especially on New Year's. The New Year's sushi is always the best – we preorder our sushi from this small sushi restaurant in the Japanese area near us, which always has the longest lines on New Year's Eve! Then comes the wait. We always pick up our sushi on New Year's Eve, since the sushi shop is closed on New Year's Day. The boxes of sushi just sit there in our kitchen, tempting us, but we aren't allowed to touch a single piece! It's torture.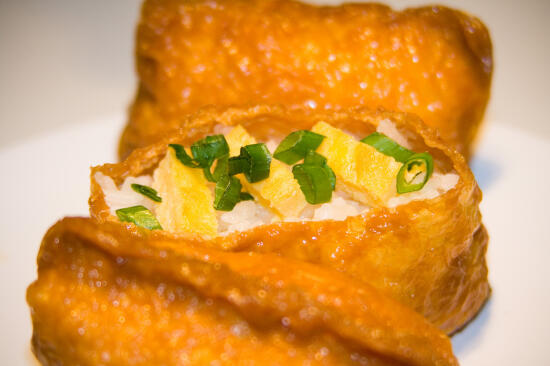 New Year's comes, and the whole family completely pigs out on sushi! Holidays are always a food fest in my family, eating first around lunch, then snacking all afternoon and eating again before we divvy up all the food between the relatives to take home. I can't wait until New Year's!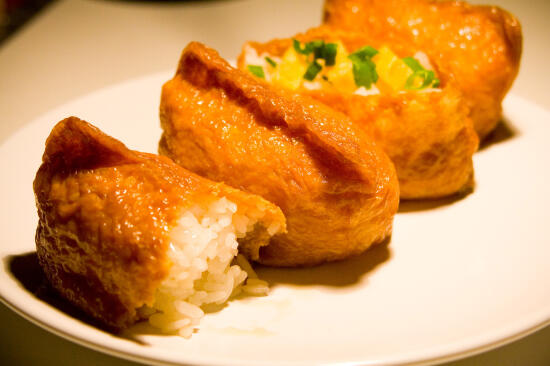 Ingredients
Cooking Directions
Depending on the package of aburaáge you buy, it might or might not have a small package of sushi vinegar seasoning included. If it does, then you can cook rice and just stir it in thoroughly. If not, cook the sushi rice.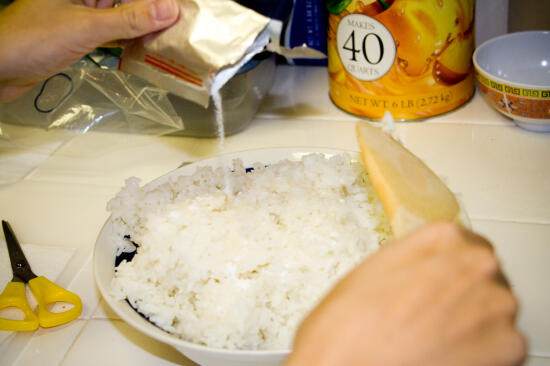 Bring a pot of hot water to boiling.
In the package of aburaáge, you will find the aburage in a clear plastic package. Do not open this package. Put this package in the boiling water, and boil for 5 minutes.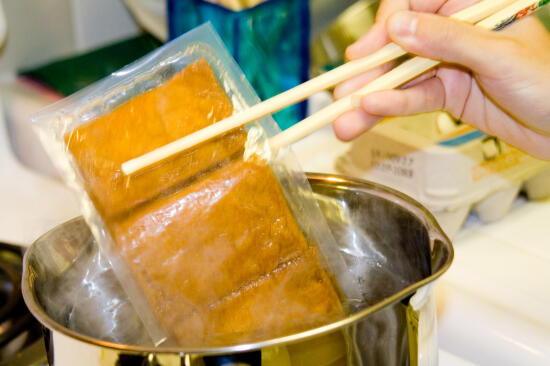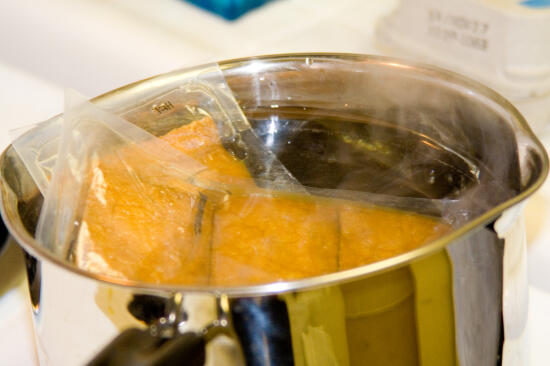 Remove the package from the boiling water, cool for a few minutes.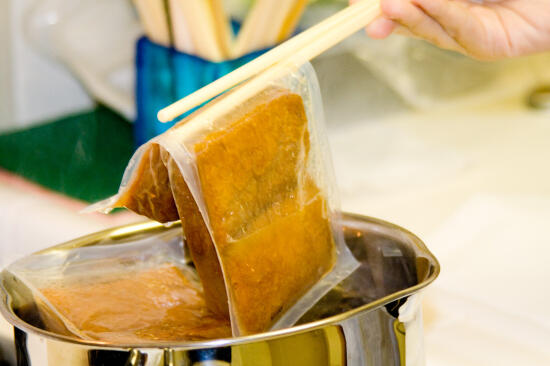 Cut open the package, being careful not to spill any of the juices in the package.
For each piece of aburaáge, carefully open from the cut side, being careful not to tear it. Open as fully as possible, to make it easier to fill. BEWARE: the aburaáge will be hot!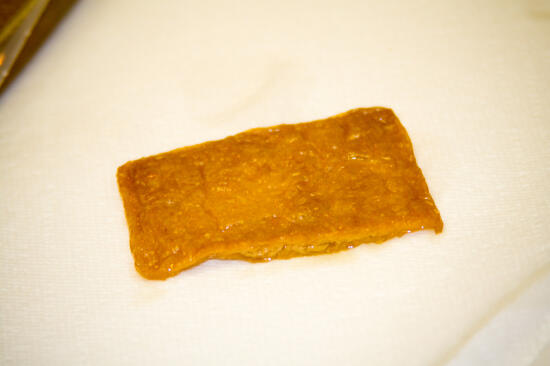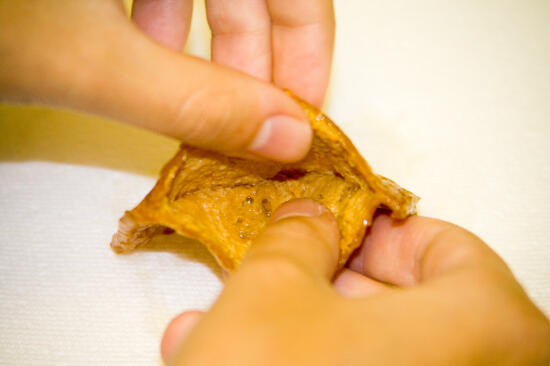 Fill with sumeshi. I usually use a regular spoon to fill them, as it is easier to get the rice in this way.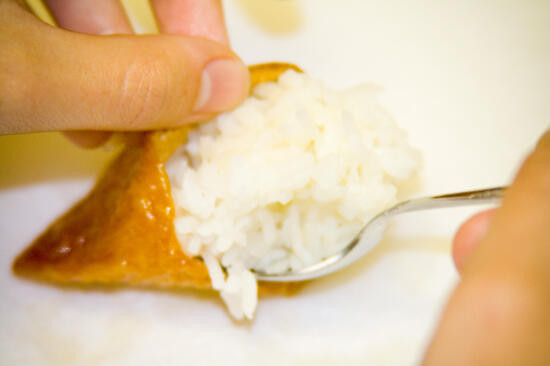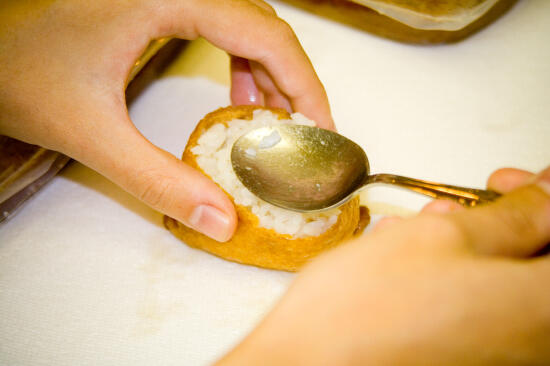 We topped ours with tamago and green onion, but traditionally, they are plain or topped with sesame seeds.
Eat! You can eat them plain, or with shoyu.