The New Zealand Roll is similar to the California Roll. The only differences are that the roll is made with the sumeshi on the outside and covered with kiwifruit slices.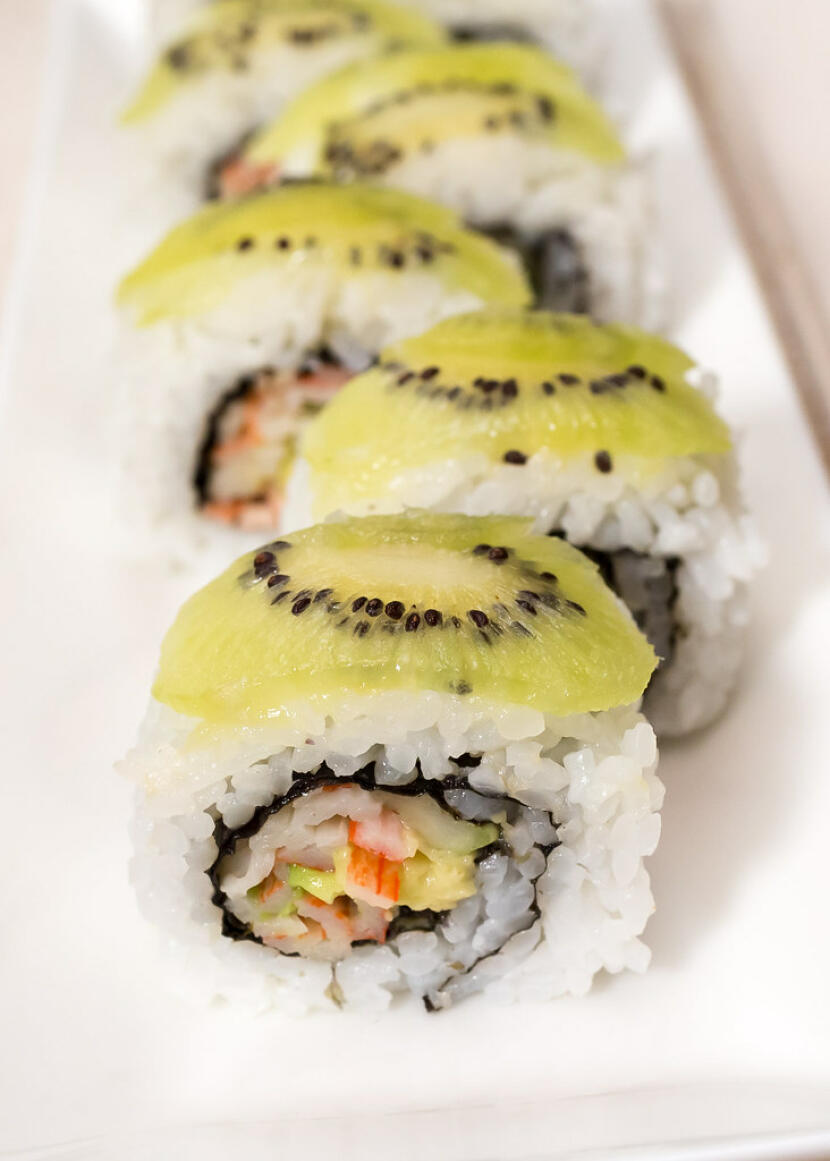 If you're a fan of sweet/savory combinations, you'll love this roll. The fruit on top adds just a hint of sweetness that goes excellently with the savory California roll.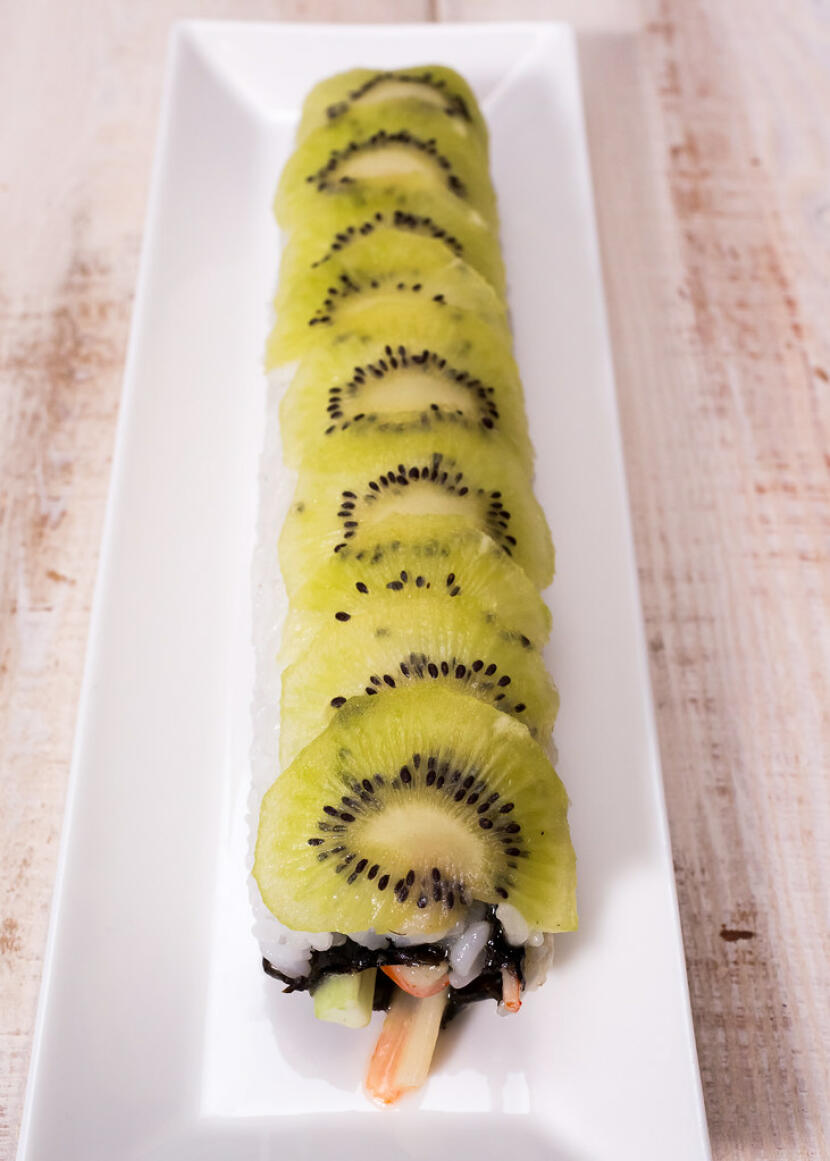 Makes 6 rolls, or 36-48 slices.
Ingredients
Cooking Directions
Mix imitation crab and mayonnaise, separating crab pieces and mashing into smaller pieces.
Peel the skin off of the kiwi fruit, and slice into thin pieces.
Spread the rice on the nori as usual.
Flip the nori over so the rice is on the bottom and the nori is on the top.
Place the imitation crab mix and avocado on the bottom edge of the nori.
Roll tightly, making sure the rice doesn't stick to the rolling mat.
Once the sushi is rolled (with the rice on the outside), place the slices of kiwi fruit on the top of the sushi.
Using the rolling mat, press the kiwi fruit into the inside-out California roll, so it doesn't fall off of the roll.
Carefully slice into six or eight slices.