Maki Recipes
Maki sushi is probably the most well known type of sushi in the U.S. It consists of a layer of nori surrounding a layer of rice surrounding the fillings in the middle, all rolled into a cylinder and then cut into several smaller slices. The most well known type of maki sushi is the California Roll.
---
---
---
---
---
---
---
---
---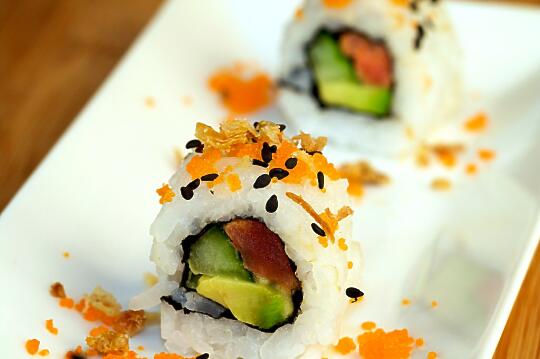 Supposedly today, June 18, is the "1st International Sushi Day". I say supposedly, because November 1, 2006 (coincidentally the day we launched Sushi Day) was also the "1st" International Sushi Day. And it really wouldn't surprise me if there have been others. Seems to me everyone claiming that today is International Sushi Day is referring to a group on facebook… so it seems to be a pretty arbitrary declaration of this new "international holiday". But who am I to complain? Goodness knows I welcome multiple International Sushi Days every year… I'm down with celebrating sushi as often as possible. 😀
So in honor of this "1st" International Sushi Day, of course I have to bring you all a sushi recipe. Because though I know most of you will celebrate by going out for sushi (anyone want to help me convince Son to take me out for sushi tonight? ;)), I'm sure there are at least a few of you who might want to try making sushi at home. So for you, the Red Dragon Roll – my favorite combination of tuna and avocado, with the added coolness of the cucumber to counteract the burning spice of the Sriracha sauce, and the crunchy combination of nutty sesame seeds, salty tobiko, and added umami from the fried onions on top.
Have a wonderful 2nd 1st International Sushi Day!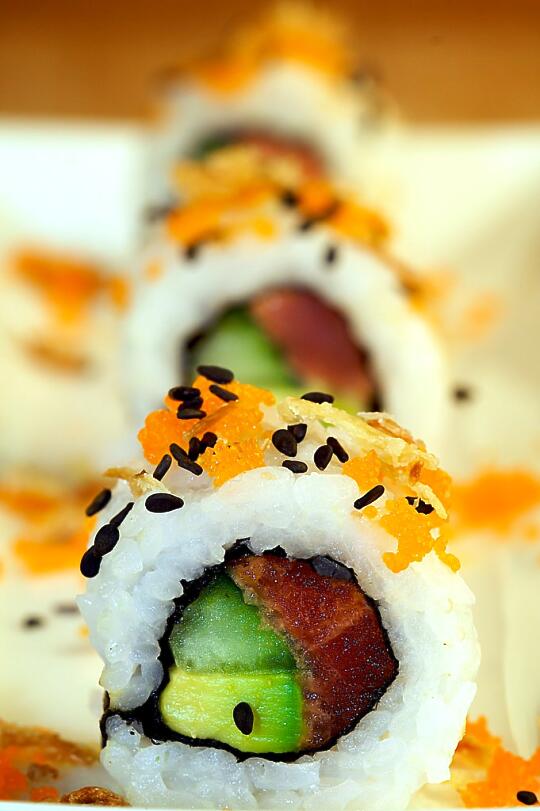 Continue Reading