Archive
For the month of April, 2009
---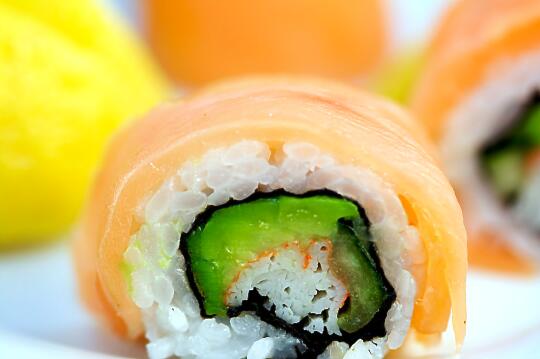 Some people are just a ray of sunshine on a cloudy day. Even when they're going through pain or hard times, they always seem so bright and happy – the kind of person who makes everyone's day better. My friend Wendi Kelly is one such person. As with quite a few of my other good friends, I met her through the Escaping Reality RPG. And the great thing about this woman is that every time I interact with her, whether on ER, or through facebook, or other means of communication, she never fails to make me smile and brighten up even my worst days. 🙂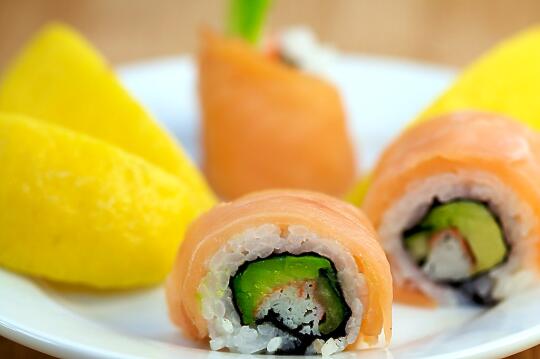 Because today is Wendi's birthday, I just had to dedicate this roll to her. It's so bright and sunny, just like she is. Happy birthday, Wendi!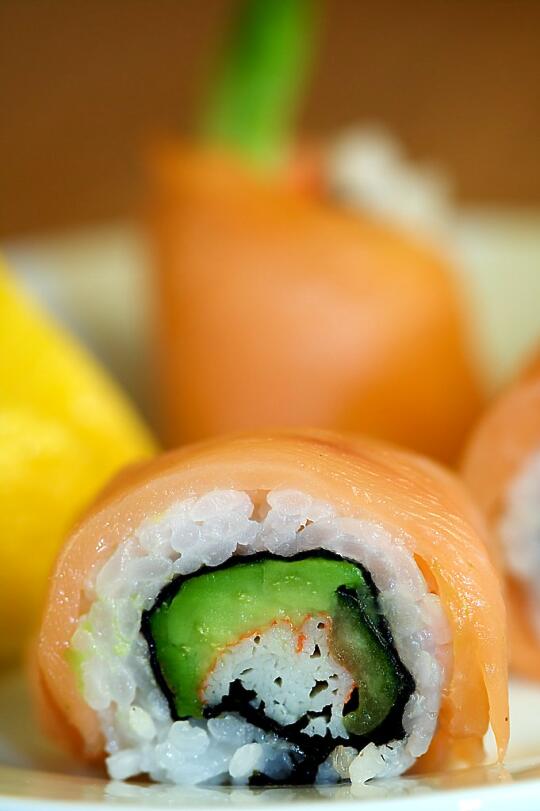 Continue Reading
---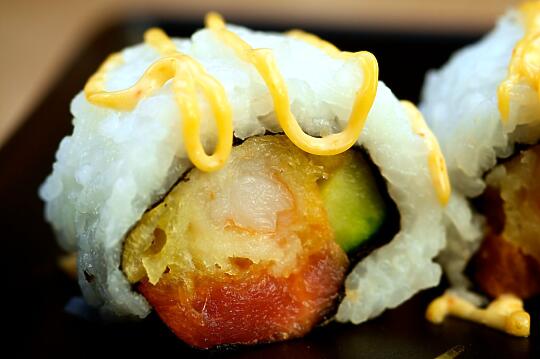 I am a very shy girl. In social situations I'm awkward, quiet, and generally über polite to a fault. Because of this, I have very few people that I can consider really great, close friends. But every once in a blue moon, I meet someone with whom I just *click*. Whether it be online or off, once in a while I just know that I'm going to become very good friends with this person.
Nicole Brunet is one such person. We had probably "seen" each other in passing on certain blogs before then, but we really met almost a year ago when we both joined a new RPG. (Incidentally, I've made quite a few great friends from there. Harry and James have gotten together a damned good group of players there. 😀 ) Since then we've not only become two of the biggest addicts on ER (I mean… addicts? Nah. We don't have a problem, really.) and fantastic friends. You could call us kindred spirits, even. (No pun intended. 😉 )
And… today's her birthday! Happy birthday, Nicole! So, me being me, of course I had to make her sushi. I chose the Sassy Shrimp Roll for her, because Lizzy Nicole is a bit of a sassy one at times (and we all love her for it!) 😉 And because this roll was really freaking good. Only the best for my friends. 🙂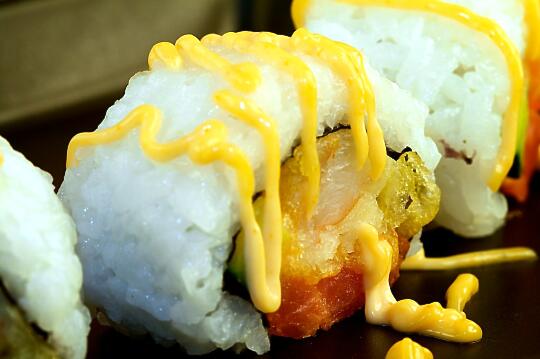 Continue Reading
---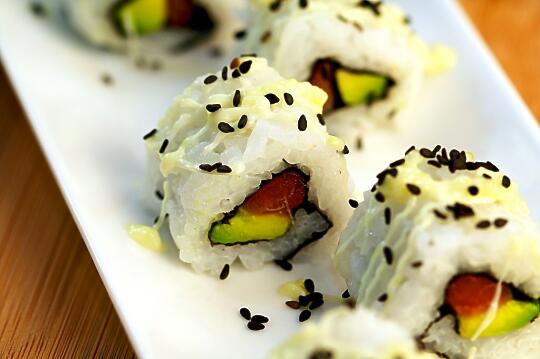 Sometimes I think we, as humans, overcomplicate things. We pack our schedules to the gills, we insist on cutting-edge technology for the most mundane tasks, and we are constantly going, going, going. Rarely do we stop and smell the roses, and appreciate the simpler things in life.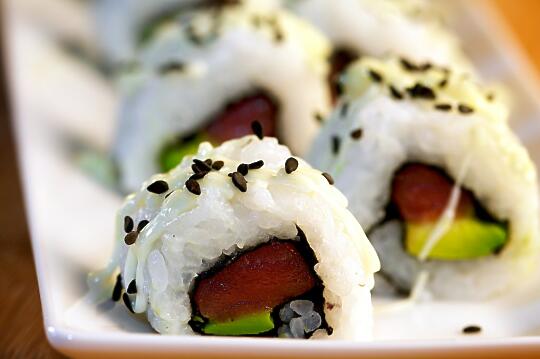 It's amazing how some of the best things are actually the simplest of all. For example, this sushi. Goodness knows I've made some ridiculously complicated (though very tasty) rolls in the past couple of years that I've been blogging. But recently, I was reminded that sometimes, simpler is better. Who knew that the simple, almost boring combination of tuna and avocado could be so… non-boring? Exciting, even. Heck, you can get rid of the wasabi mayonnaise, and even the sesame seeds… but you must try the avocado. And. Tuna. So simple, and yet so darned addictive… never would I have dreamed that such a simple combination can be so amazing.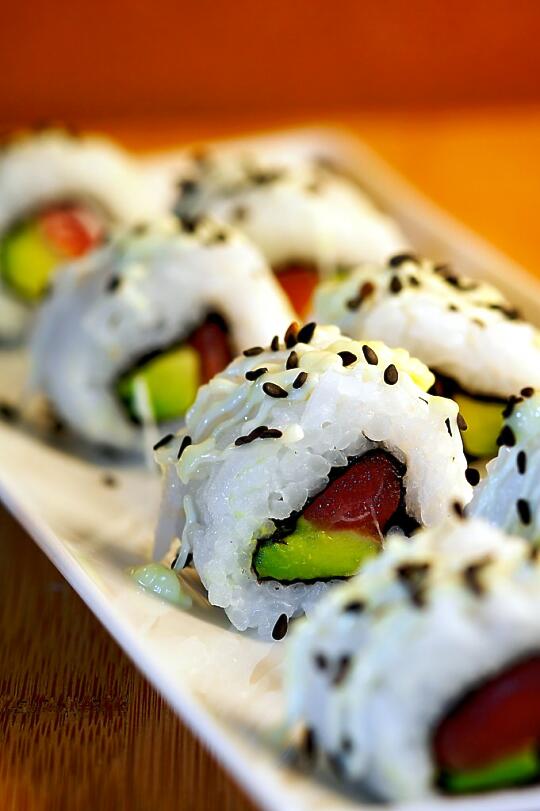 Continue Reading