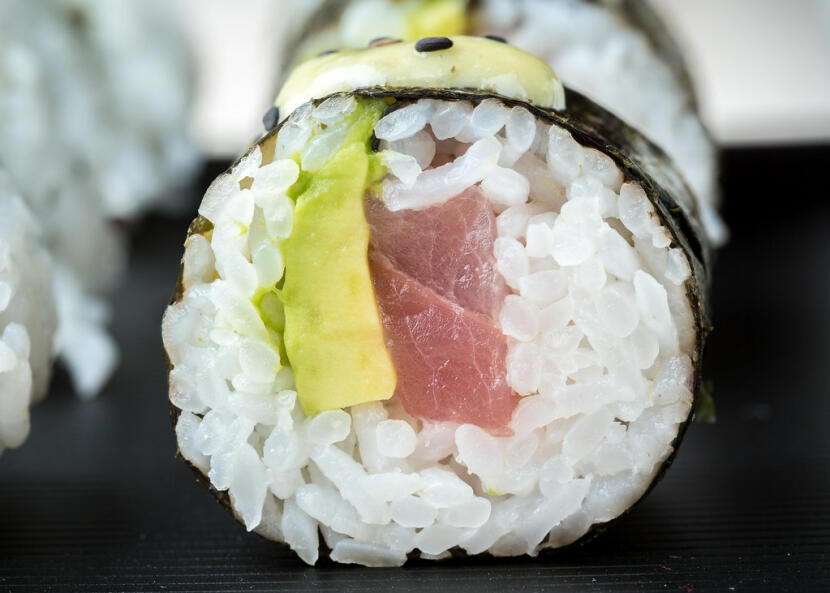 Sometimes I think we, as humans, overcomplicate things. We pack our schedules to the gills, we insist on cutting-edge technology for the most mundane tasks, and we are constantly going, going, going. Rarely do we stop and smell the roses, and appreciate the simpler things in life.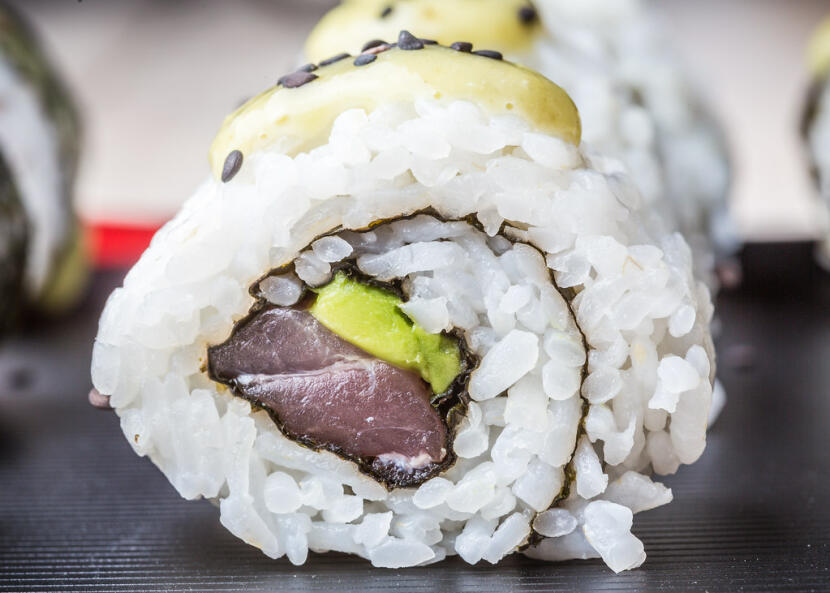 It's amazing how some of the best things are actually the simplest of all. For example, this sushi. Goodness knows I've made some ridiculously complicated (though very tasty) rolls in the past couple of years that I've been blogging. But recently, I was reminded that sometimes, simpler is better.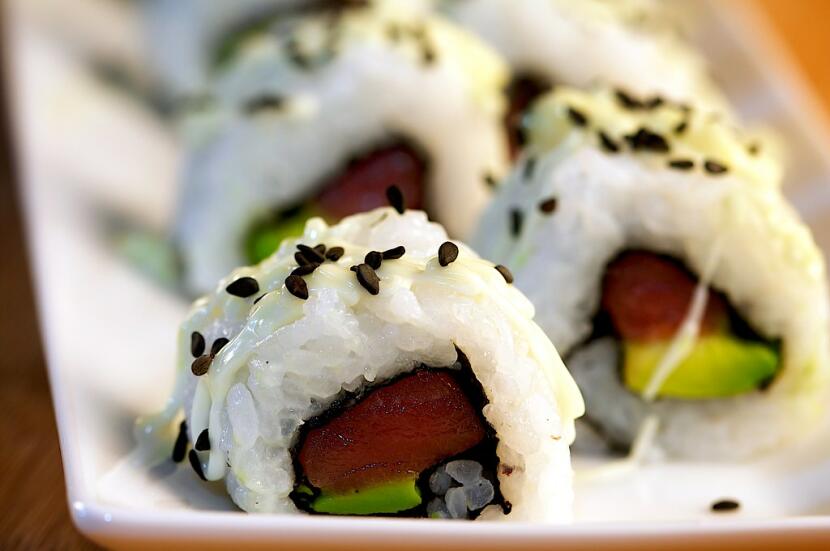 Who knew that the simple, almost boring combination of tuna and avocado could be so… non-boring? Exciting, even. Heck, you can get rid of the wasabi mayonnaise, and even the sesame seeds… but you must try the avocado. And. Tuna. So simple, and yet so darned addictive… never would I have dreamed that such a simple combination can be so amazing.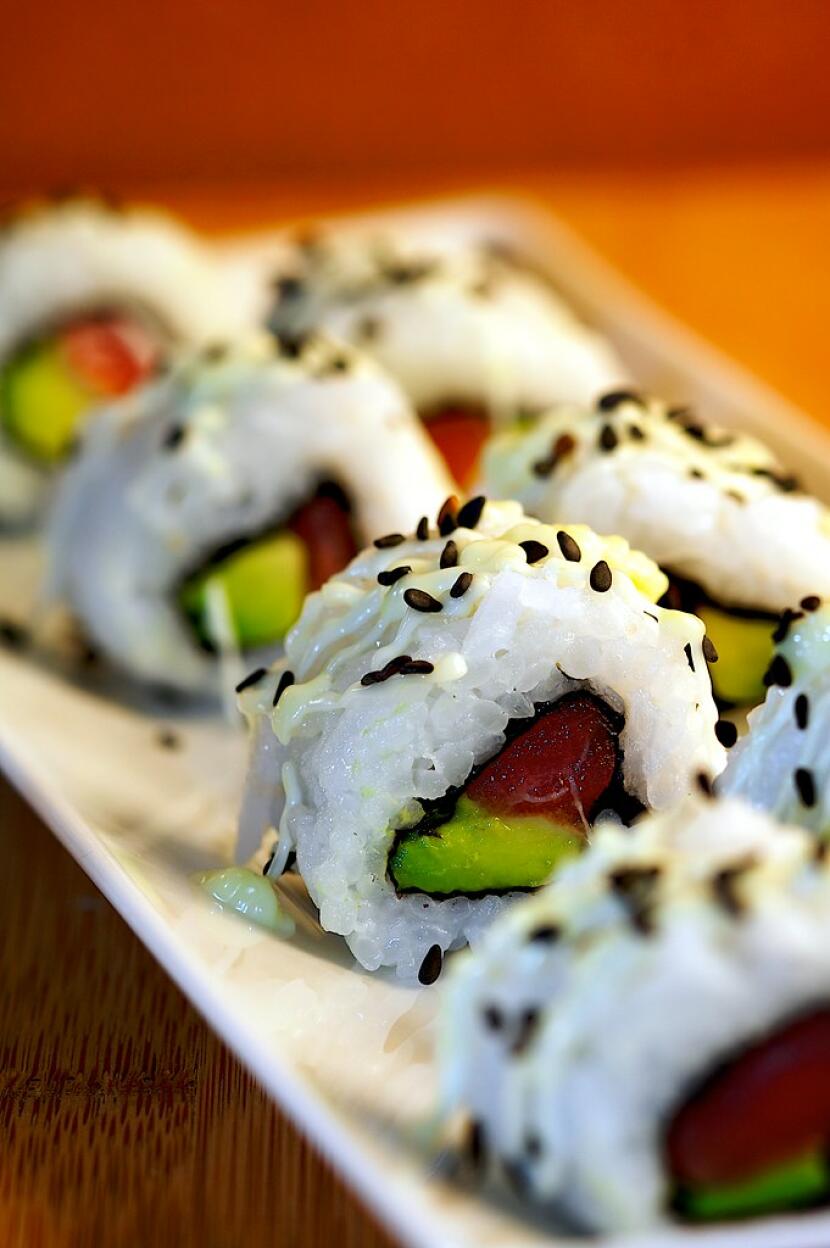 Ingredients
6 sheets nori
3 cups sumeshi
6 oz sashimi-grade tuna
1 large avocado
1/4 c mayonnaise
1 tsp wasabi
1/8 c black sesame seeds
Cooking Directions
Slice the tuna into 1 cm square sticks.
Cut the avocado in half, discarding the pit.
Use a large spoon to scoop the avocado out of the hard skin, being careful to keep the avocado half as whole as possible.
Slice the avocado into slices.
Mix the mayonnaise and wasabi.
Roll the sushi inside-out, using some tuna and avocado as your fillings.
Drizzle the sushi with wasabi mayonnaise, then sprinkle with black sesame seeds.
Enjoy!