Missed the stream? Watch it on Twitch!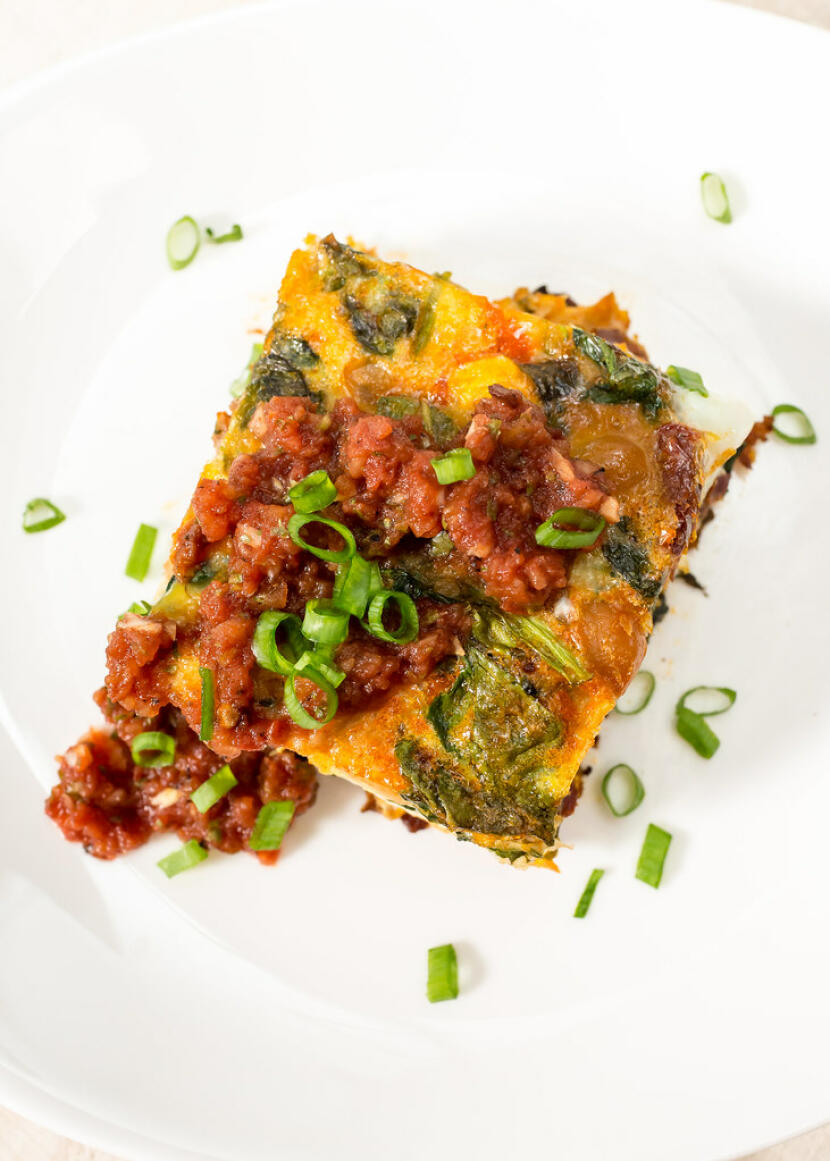 For the last five months, five days a week, I've been cooking something different every day for my Twitch stream. It's been an amazing experience, and I've gotten to cook so many things that have been on my "to cook" list for years.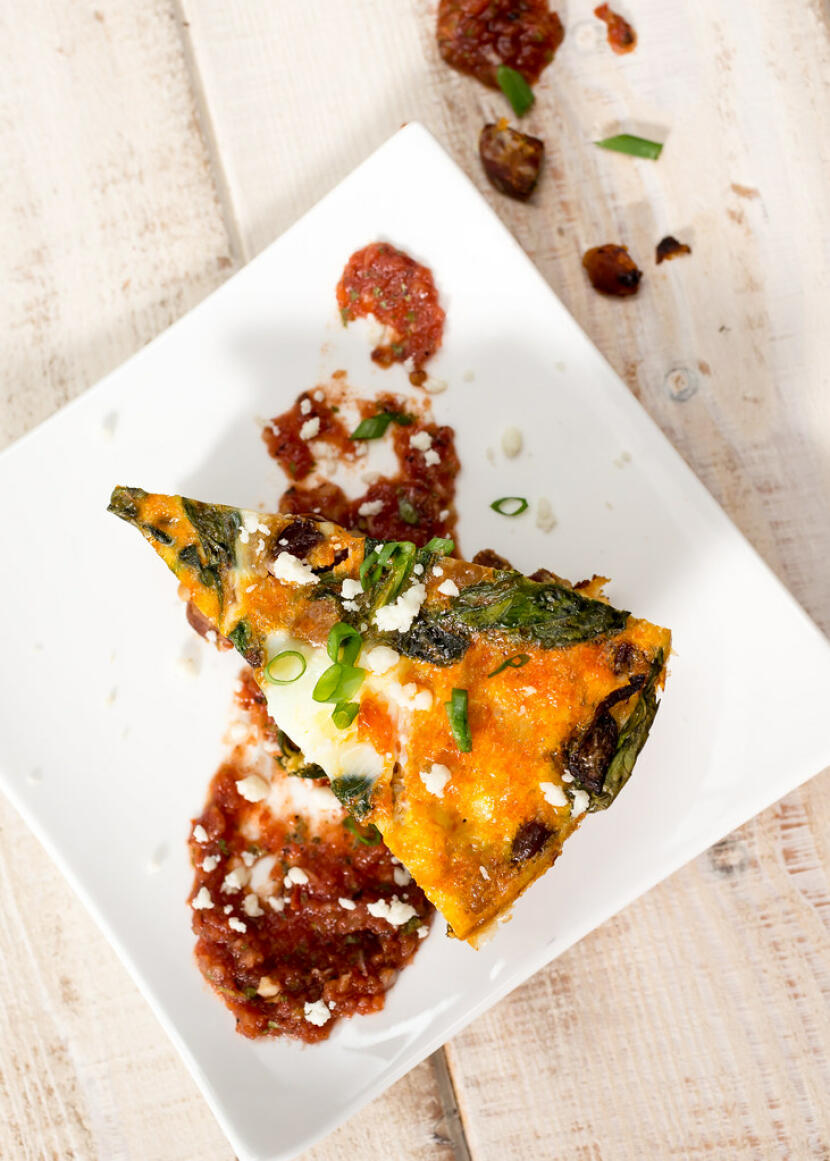 At first, we went all out. But after a while, I realized that the decadent lifestyle – roast duck, bolognese, ramen, etc. – just isn't sustainable for me. Don't get me wrong, I've enjoyed all the crazy fun things I've gotten to make. (And no worries… it's not stopping anytime soon!) But the start of streaming coincided perfectly with me entirely stopping working out (due to both how busy streaming kept me at first, and also an intentional break to let some injuries heal). Not great.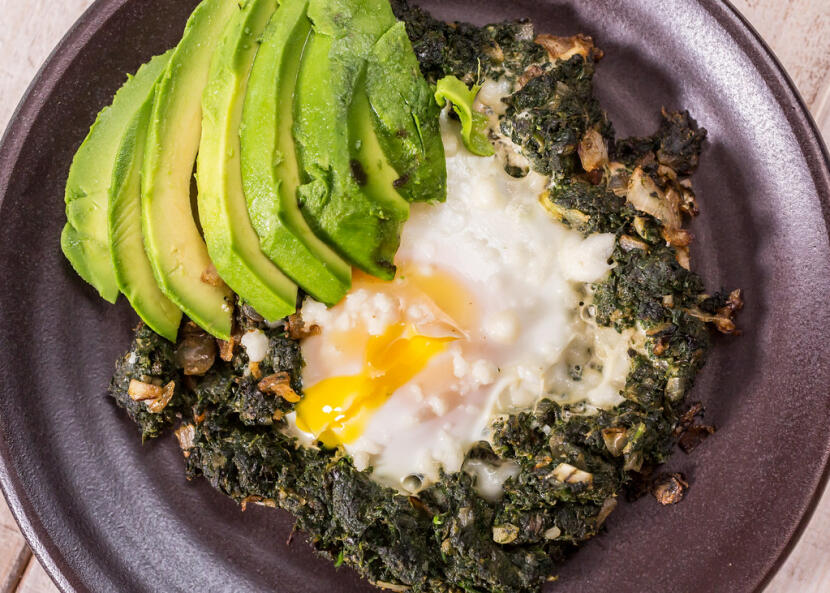 I've realized I (and my body) are happiest when I get a healthy, filling breakfast. I can eat random shit the rest of the time, but as long as I get a good breakfast, I'm good to go.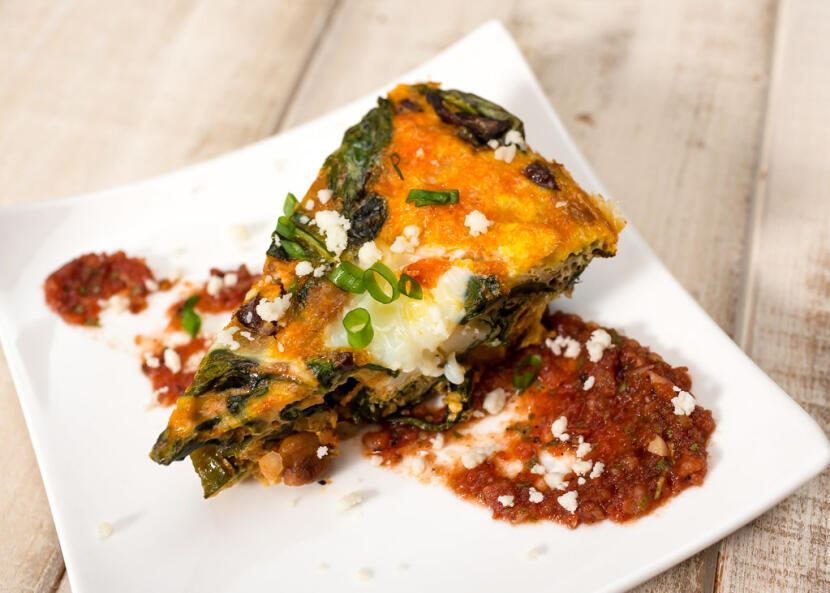 So that, and an overabundance of spinach in my fridge that needed to be used up, led to today's menu – two healthy, filling, spinachy, and hopefully tasty breakfast options.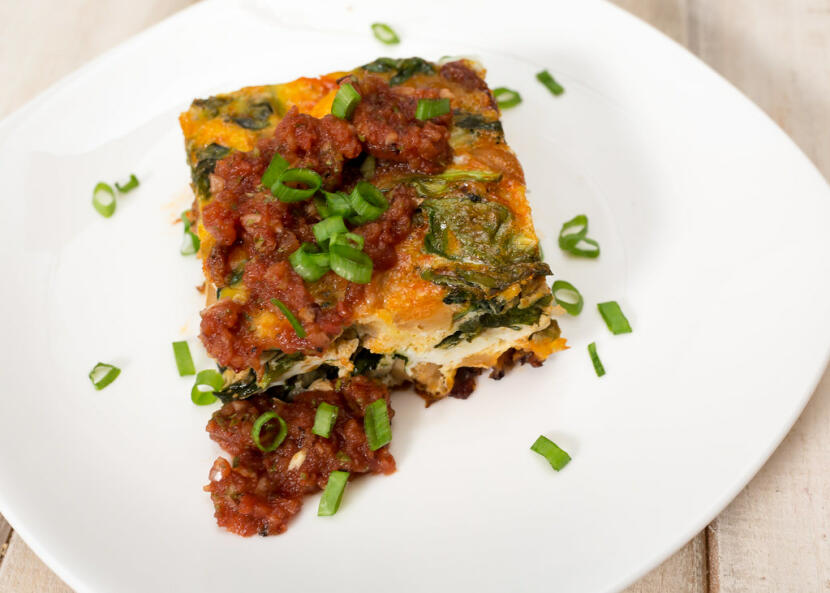 The first recipe is a chickpea, spinach, chorizo frittata. Not the easiest to make from scratch in the morning, but if you can manage it ahead of time (over the weekend, maybe?) it's easy to reheat a wedge on a weekday morning. On its own I found it to be a little one-note (although definitely filling and fairly healthy), however with a dollop of your favorite salsa, it's exxxxxcellent. 4 out of 5 stars, would make again.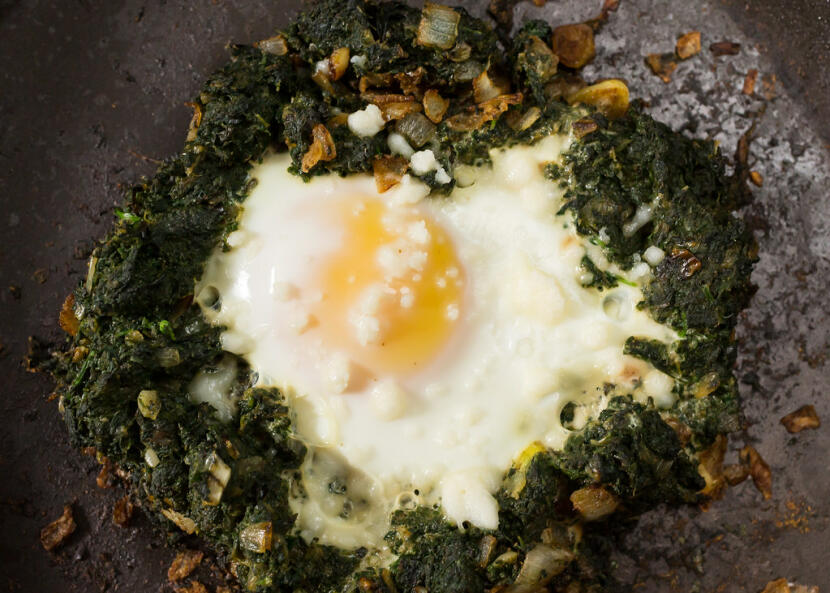 As for the second recipe, which was a green shakshuka recipe… I'm gonna go ahead and chalk it up to use error. Even though it seems like something I would love, and I've made things from Jenny and Teri's blog before that turned out great… I was very much not a fan of this dish, so I'm going to assume I took a wrong turn somewhere.
Regardless… the frittata was great! And we'll try out a more traditional shakshuka recipe one of these days. Can't win 'em all.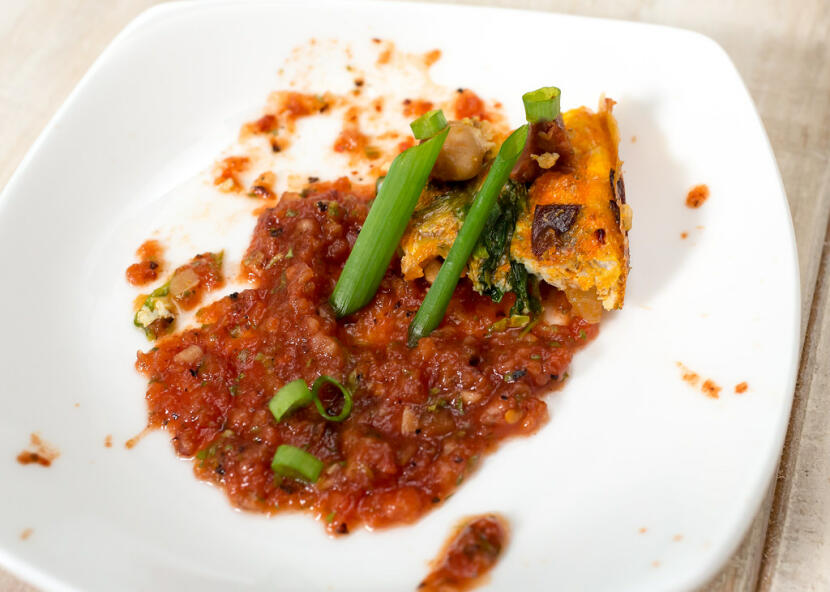 Today's Question of the Day: What is your favorite savory breakfast? (Even better if it's healthy – I need breakfast ideas!)
Visit my Twitch stream to catch up on past streams, and hang out when I'm streaming! Want to know when I'm in the kitchen? Hit the follow button (the heart up top) so you'll get notifications when I'm live – it's always free to follow! Or you can follow me on Instagram or Twitter, where I usually post when I'm starting the stream.