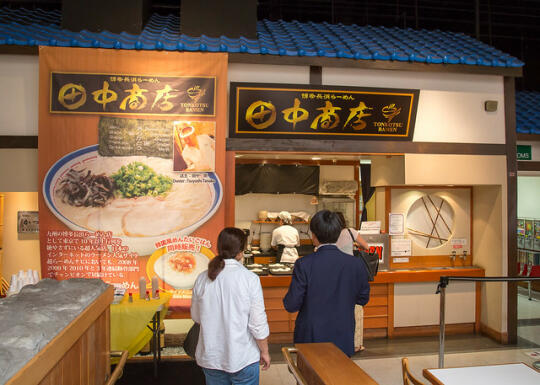 It's time for another Mitsuwa fair, and all of the delicious things that comes with it!
This past weekend they had their Kyushu and Okinawa Fair at the Torrance, Costa Mesa, and San Diego stores. (If you're near San Jose, Chicago, or New Jersey, check out their event page – the fair is in those cities this upcoming Thursday through Sunday!)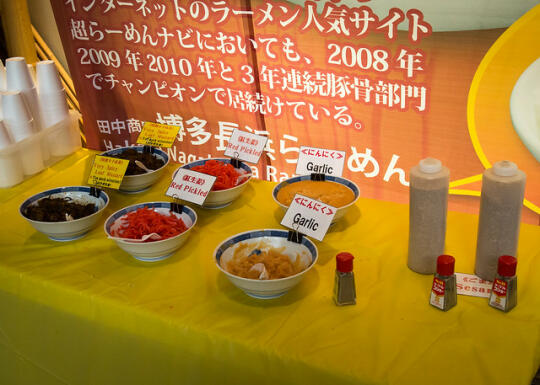 As usual, they had a guest ramen shop visiting from Japan. This time, it was "Tanaka Shoten" with their "Hakata Nagahama Ramen".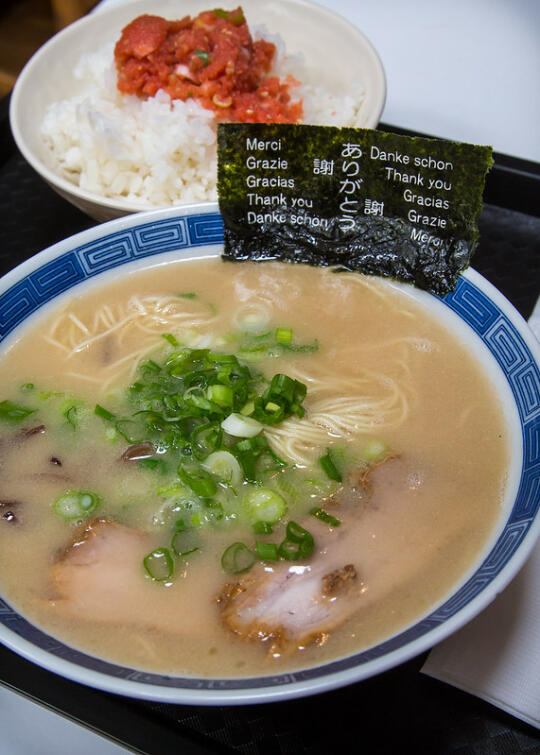 We loved the light flavor of the broth, and the chashu was flavorful and just fell apart in your mouth.
They also offered a rice bowl topped with spicy cod roe, which Son loved.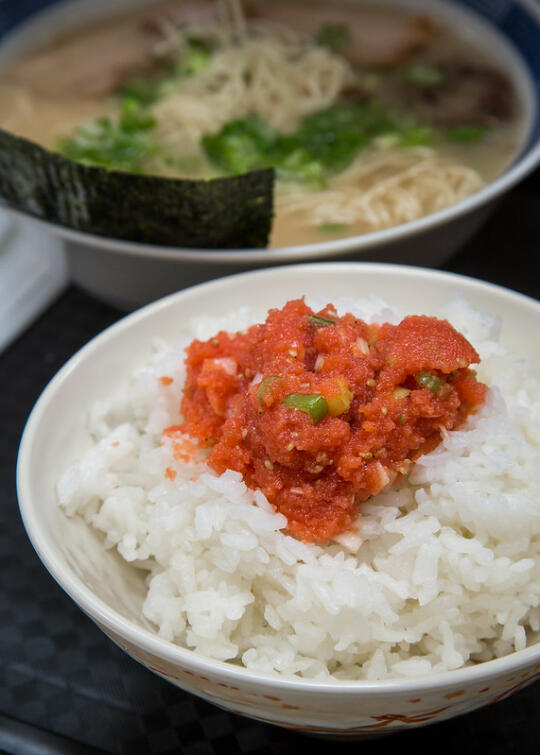 We loved everything so much, we came back two days later for two more bowls of ramen and another rice bowl!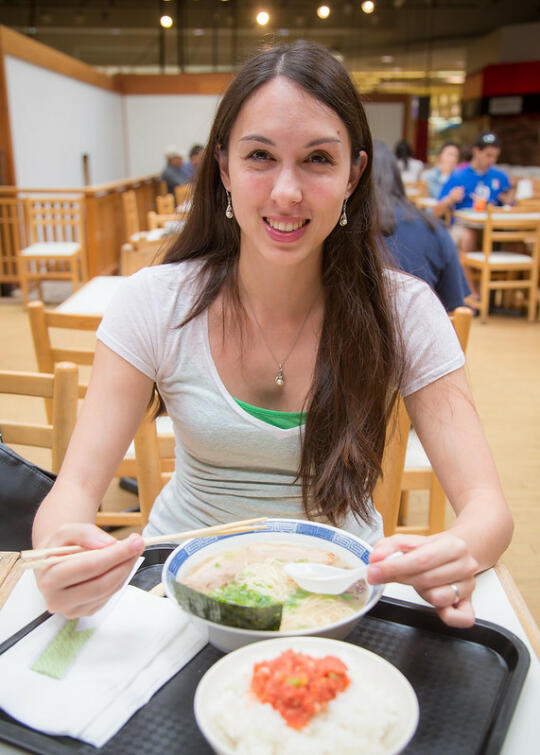 One very cool part about these Mitsuwa fairs is getting to see all of the interesting products they import from Japan just for the fair.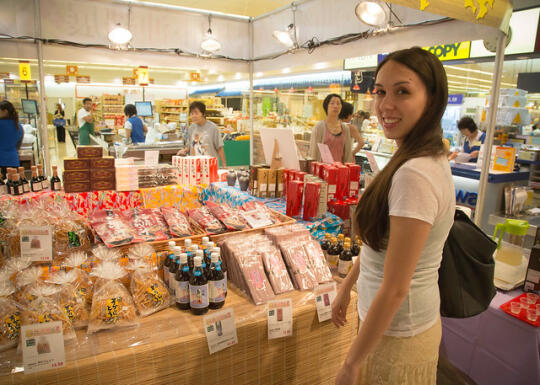 Since this was an Okinawa fair, there were quite a few sweet potato products, including purple sweet potato somen (you can expect to see a recipe using that one of these days!) and sweet potato sticks.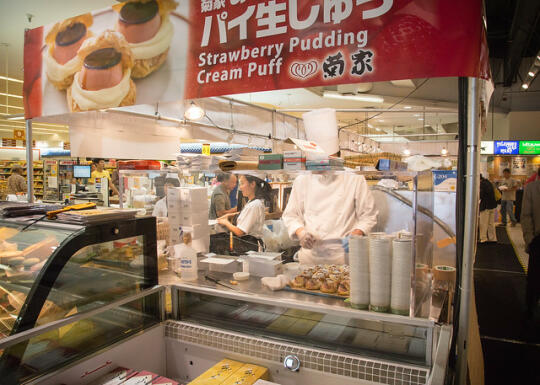 They also had "Pie Fresh AMAO strawberry Pudding on Choux" from "Kikuya" from the Oita Prefecture.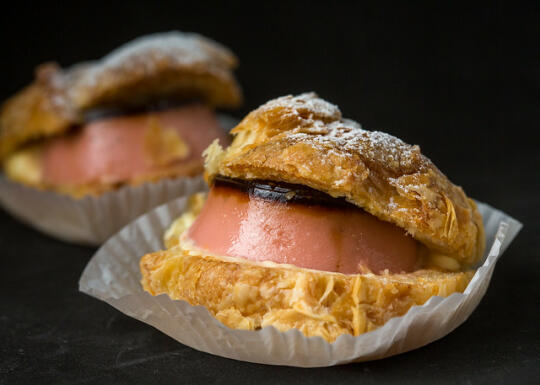 They were interesting – custard and a flan-like strawberry pudding inside a cream puff.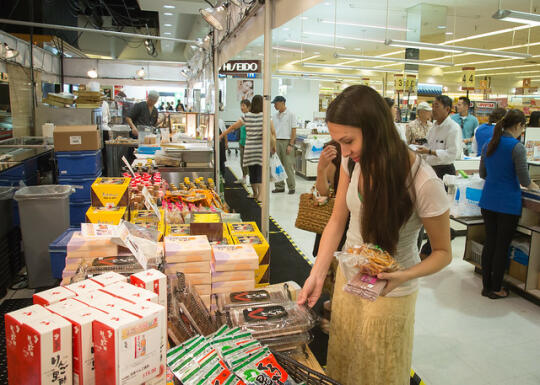 The caramel sauce was a little too bitter for my tastes, but aside from that they were delicious.
They also had various types of sushi rolls, including mackerel sushi (which we didn't try), and the Genkai Roll Sushi.
Japanese packaging is always so pretty!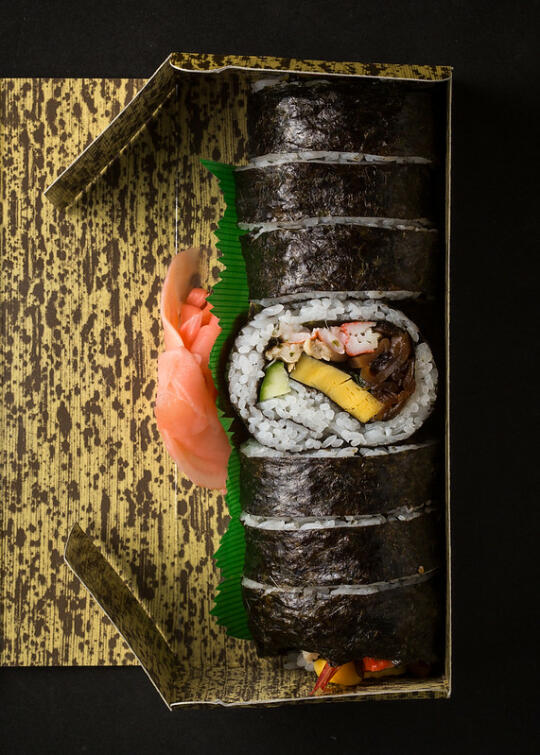 The Genkai Roll was delicious. The fillings in the roll included anago, shrimp, crab, cucumber, tamago, and mushrooms.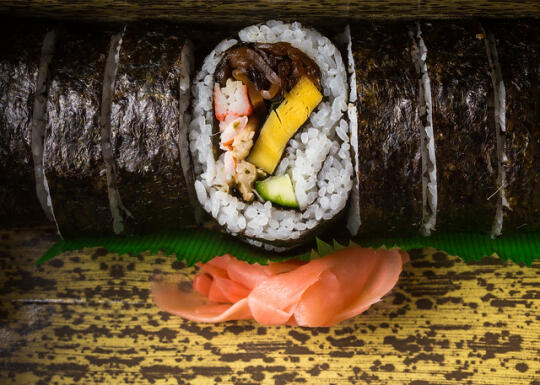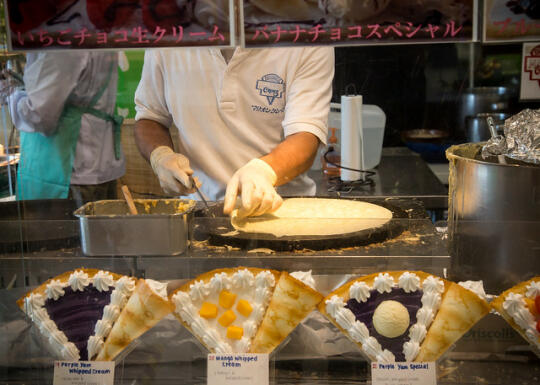 And, of course, we can never resist Japanese crepes!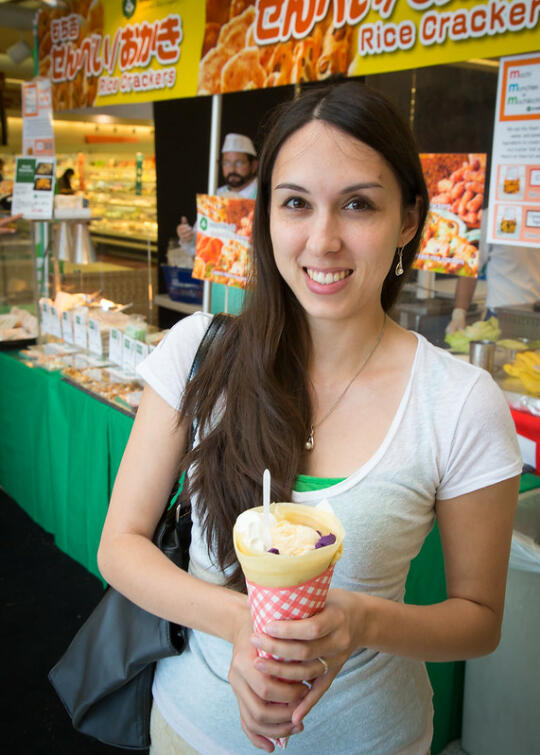 Since they had a "purple yam special" crepe, we obviously had to try it.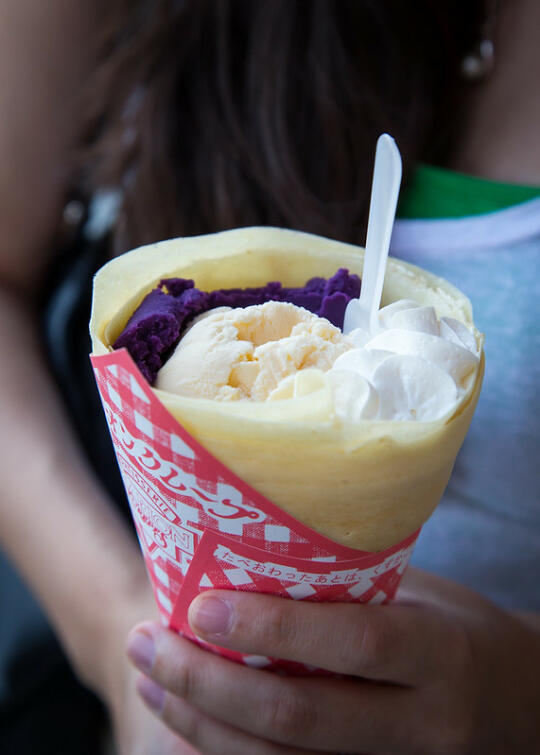 A little too potato-ey for our tastes (we would have expected them to sweeten the purple sweet potato puree just a bit), but it sure does look nice, doesn't it?
Want to know when the next Mitsuwa fair is? Check out their event page (the next fair is in just a few weeks!), or follow me on Twitter or Instagram – I always post photos when I go!