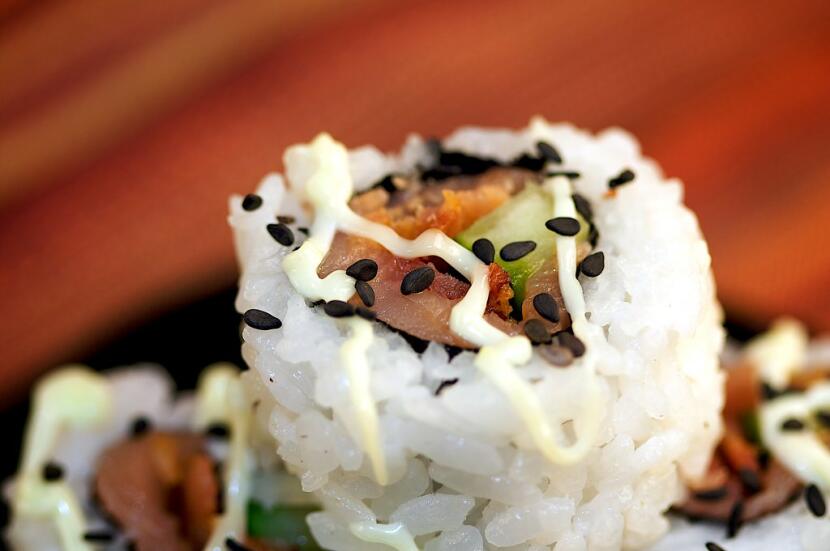 Ingredients
6 sheets nori
3 cups sumeshi
6 oz smoked salmon
1 small cucumber
6 slices bacon, cooked
2 tbsp mayonnaise
1 tsp wasabi
1 tbsp black sesame seeds
Cooking Directions
Slice the cucumber in half lengthwise.
Use a spoon to scoop out the seeds of the cucumber.
Slice the cucumber into long, thin sticks.
Mix the wasabi and mayonnaise.
Roll the sushi inside-out, using some smoked salmon, a stick of cucumber, and a slice of bacon as your fillings.
Drizzle with the wasabi mayonnaise, and sprinkle with black sesame seeds.
Enjoy!