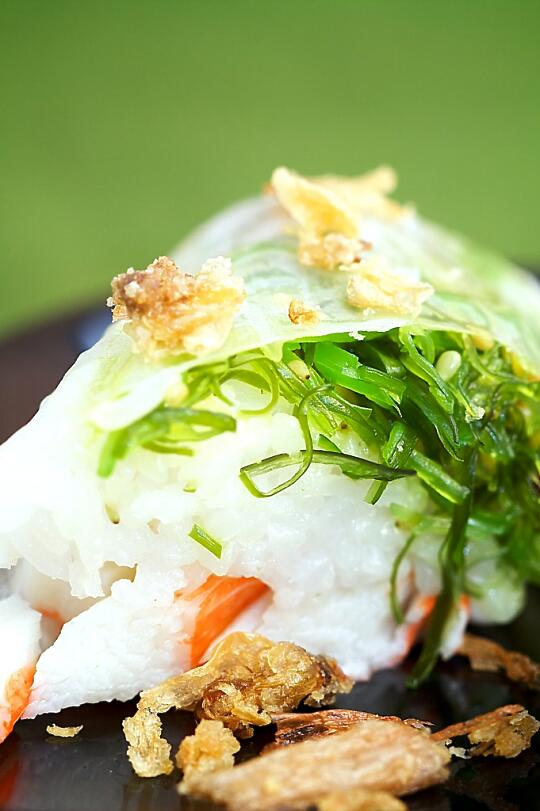 I am not a gamer. While I do enjoy the occasional video game (I enjoyed the 10-day free trial of WoW a few years ago, and I had a blast playing Halo 3 with Son), I spend very little time reading or looking at anything about video games, and even less time actually playing. (Except for Wii Fit. Believe it or not, it's actually a pretty great game if you want to get in shape… assuming you actually use it on a regular basis.)
Son, on the other hand, is a gamer. If he's not working or watching/playing basketball he's playing, reading about, or watching clips about video games. WoW, Halo, NBA 2K9… the man sure does love his video games.
So when we found out that we could get passes for E3 (Electronic Entertainment Expo) this year… Son was incredibly excited. Me… not so much. I was worried that I wouldn't enjoy walking around looking at a bunch of video games I'll probably never play, and I feared I'd feel incredibly out of place there.
Of course, my worries were completely silly. I had a blast. Although many of the games meant very little to me (like I said, not a gamer), there were some I recognized – God of War 2, Assassin's Creed 2, some of the Wii games, and the demo of DJ Hero (like Guitar Hero, but for DJs) seemed pretty cool. Of course, if you want a real review of how E3 was and what was there, you're going to have to look elsewhere. Most of the time I didn't really know what I was looking at and didn't play a single demo, though I did enjoy watching Son and his friend Dave play some of the games.
One of the games that Son played was called Mini Ninjas. It was a cute little game… sort of what you might get if you mixed Ninja Gaiden with Raving Rabbids. (See? I do know what I'm talking about. Sort of.) They have it for PS3, XBox360, and the Wii… it comes out in September. We might end up buying it – Son seemed to enjoy it. But that got me thinking about this Katana Roll, if only because of the name. (What? Swords are über cool in my world.)
So this roll, the Katana Roll. Seaweed salad, imitation crab, and mayonnaise, rolled up with sumeshi in a rice paper spring roll wrapper then topped with fried onions. It's a playful roll, slightly sweet from the imitation crab, crunchy from the seaweed salad, salty from the fried onions on top. Light, summery, delicious.
Note: I do not have a recipe for seaweed salad, though I'm definitely looking. I buy my seaweed salad from my local Japanese market – most Japanese and many Asian markets will carry some variation of it. When I do find a good recipe for seaweed salad, I will post it here for you without hesitation, promise!
Ingredients
6 circular Vietnamese rice paper sheets
1.5 cups sumeshi
12 3″ sticks imitation crab
1 cup seaweed salad
2 tbsp mayonnaise
1/4 cup fried onions
Cooking Directions
Wet the spring roll wrapper with warm water, making sure to cover every last spot on both sides of the wrapper.
Lay the wrapper flat on your workspace.
Lay two sticks of imitation crab and about a tsp of mayonnaise in the middle of the wrapper, leaving about 2 inches uncovered on either end.
Scoop about 1/3 cup sumeshi onto the fillings, patting it into an oblong shape with either end pointing towards the sides of the wrapper.
Top the rice with about 1/6 cup of seaweed salad.
Fold both sides of the wrapper in, over the fillings.
Fold the bottom of the wrapper tightly up over the fillings.
Roll the sushi away from you, until you reach the top of the wrapper, and seal it shut. (The wrapper should be sticky enough to stick to itself. If not, dampen the end with a little water.)
Using a sharp knife, slice into 4 pieces.
Sprinkle with fried onions.
Enjoy!
Serving Size: 1 roll Katana Roll
Calories:

144

Fat:

5g, 8% DV

Saturated Fat:

1g, 3% DV

Cholesterol:

5mg, 2% DV

Sodium:

436mg, 18% DV

Total Carbohydrates:

16g, 5% DV

Dietary Fiber:

1g, 5% DV

Sugars:

9g

Protein:

2g, 3% DV

Vitamin A:

0%

Vitamin C:

0%

Calcium:

0%

Iron:

0%

Magnesium:

2%

Potassium:

1%
Percent Daily Values are based on a 2000 calorie diet. These values are only estimates based on the individual ingredients, and not meant to replace the advice of a medical professional.