Every now and then, a reader emails me with an idea for a sushi recipe. I always do my best to respond to every email, and I'll usually ask the reader if they mind if I make the sushi and post about it. Unfortunately, sometimes it can take a while for me to get to making the sushi, and then sometimes even longer for me to get around to posting about it. Such is the case with this roll.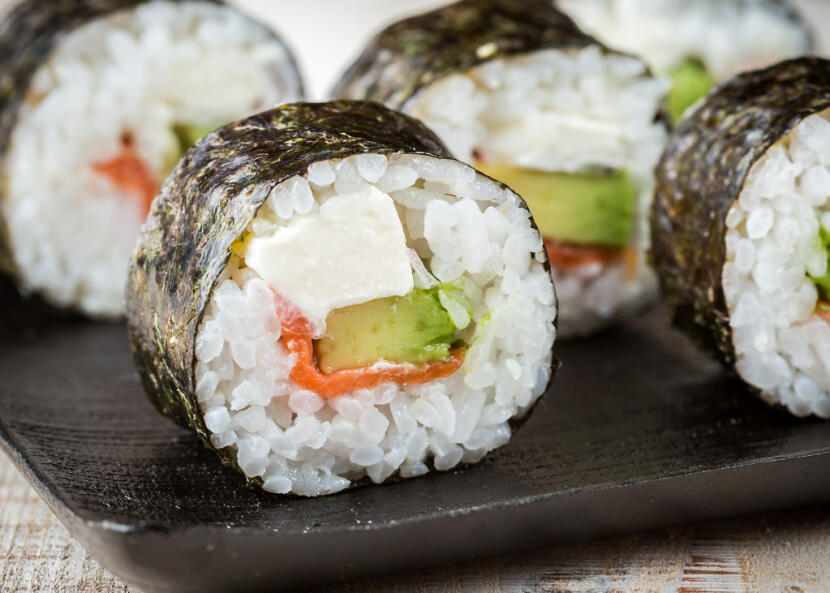 Over a year ago, reader John Dearden emailed me to describe a roll that he makes quite often. Avocado, cream cheese, red onion, and smoked salmon – sounds quite delicious, right? (Also, sound familiar? To his credit, he did email me a whole six months before I wrote that post. 😉 ) I didn't make the roll until the beginning of July, and finally I'm getting around to posting it! (What? I've been busy. *hides*)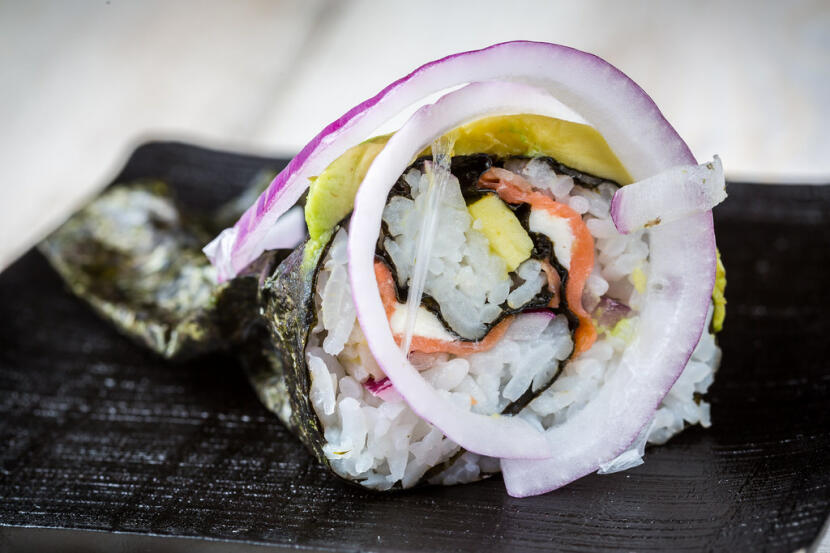 The verdict? This was delicious. The flavors all meld together incredibly well, and the sharpness of the onion is gently softened by the smoothness of the avocado, cream cheese, and smoked salmon. I love this medley of ingredients in this Salmon Summer Sushi, just as I loved this combination of flavors in the Salmon Summer Rolls.
And the name? Well, I couldn't help but steal the name from the summer rolls, since not only do they have the same ingredients, but they just taste so summery! (Besides, with the way temperatures have been in Southern California the past few days, it certainly feels like summer. *melts* )
P.S. I have an awesome contest going on over at Fridgg, where you can win some delicious garlic sauce! So head on over there and be sure to enter!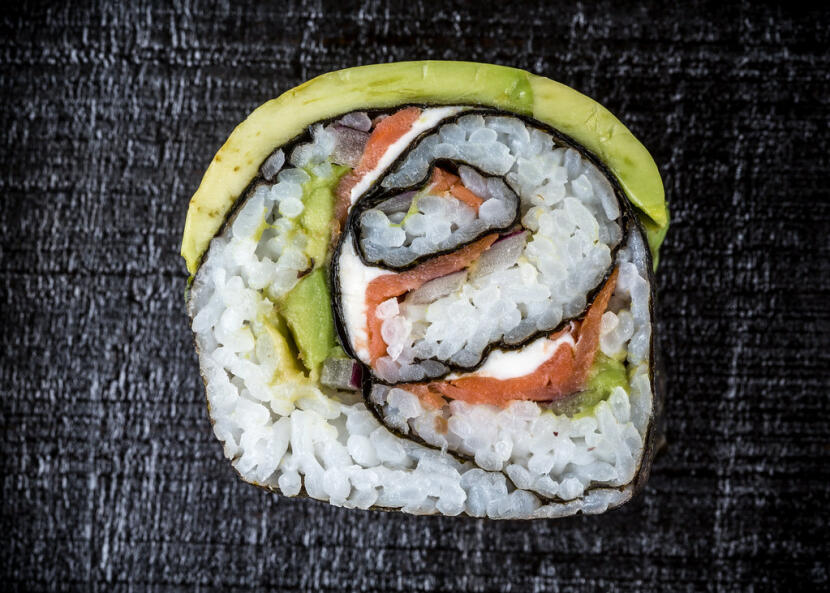 Ingredients
6 sheets nori
3 cups sumeshi
1/2 large avocado
2 oz cream cheese
1/2 small red onion
6 oz smoked salmon
Cooking Directions
Cut the avocado in half, discarding the pit.
Cut off the hard skin and discard.
Slice the avocado into thin sticks.
Slice the red onion into thick rings.
Slice each ring in half.
Roll the sushi, using avocado, some cream cheese, a few slices of red onion, and some smoked salmon as your fillings.