The last post showed you how to make temaki sushi. This post gives you the recipe for the temaki sushi shown in the how-to post! This one is soooooo good. I didn't think bacon, green onion and cheese would be anything really special. Quite frankly I had forgotten to get ingredients for this post and just used what was in my fridge at the time! Surprisingly, this one is amazingly good! Bacon goes with just about everything, of course, and the green onion brightened it up a bit. Add a bit of creamy cheddar cheese, and BAM! you have got an amazing temaki sushi! Believe me, you will *scream* "Yum!" when you try this one!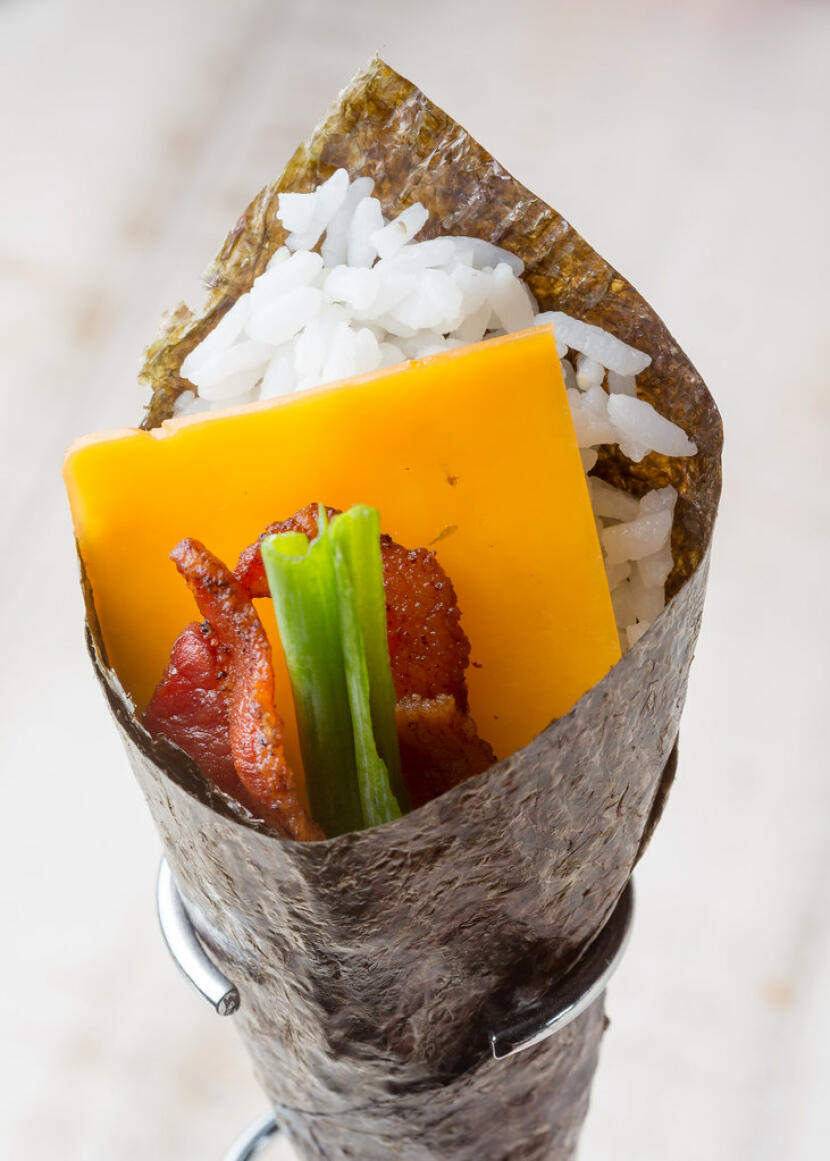 Makes 12 cones.
Ingredients
6 sheets nori
3 cups sumeshi
12 slices of bacon
12 sticks green onion
6 1 inch by 2 inch slices of cheddar cheese
Cooking Directions
Cook bacon in frying pan or microwave bacon, until it is as crispy as you like it. Break each slice in half.
Wash the green onion, cut the long green stalks off of the white bulb-like things. Discard (or pickle) the white bulbs. Break each stalk in half.
Quarter each slice of cheese.
Roll the temaki sushi, using two green onion halves, two bacon halves, and four cheese sticks as your fillings.
Enjoy!