On Father's Day, after I was finished making the sushi, my mom made tapas. My sister always requests them, because she went to Spain over spring break on a trip with some of her teachers and classmates from her high school. She's such the world traveller… plus she got to go to Kenya in middle school!!! Lucky girl. Hehe I haven't been out of the U.S. 48 continental states! Anyways, she loved the food when she was in Spain, so my mom tried making some and they came out great! So since I had just finished making Inari-Zushi I figured why not mix them! And let me tell you, it came out great! The tapas have a lot of spices and were very salty, which balances extremely nicely with the sweetness of the inari-zushi.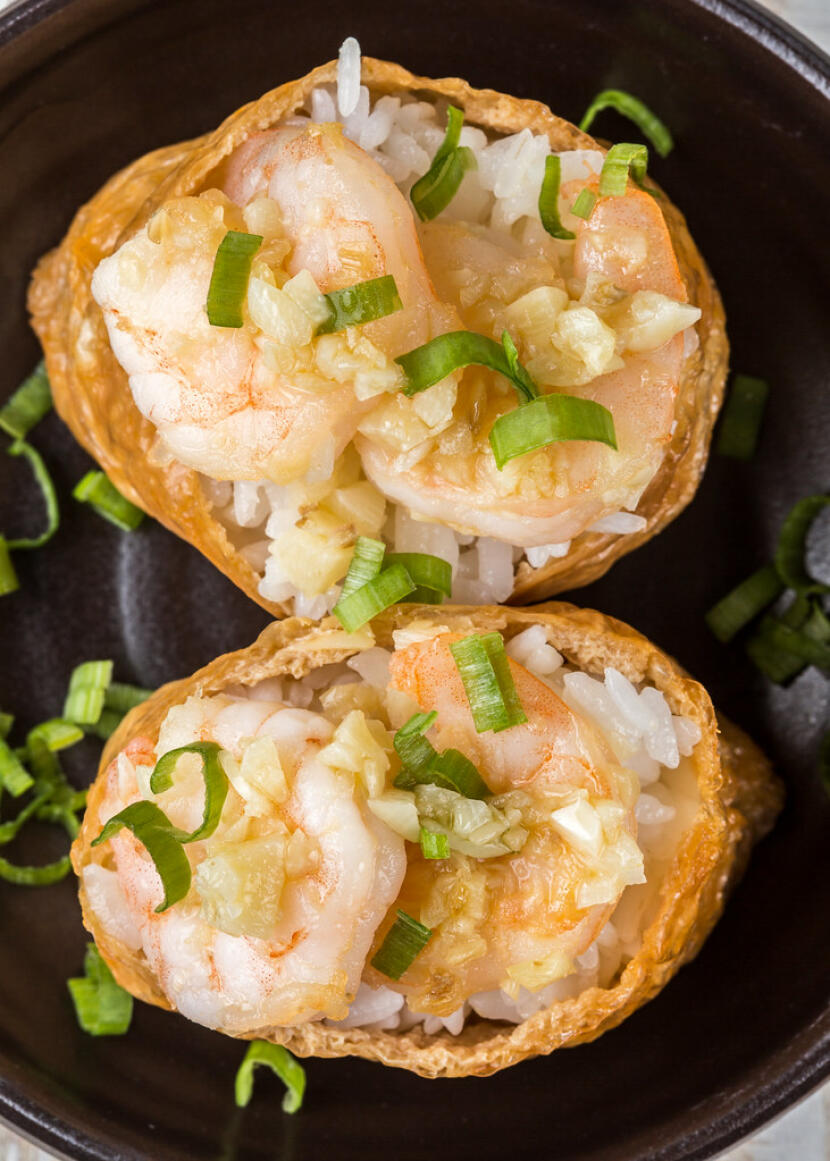 The tapas recipe that my mom used (and that I used here) is from GroupRecipes.com.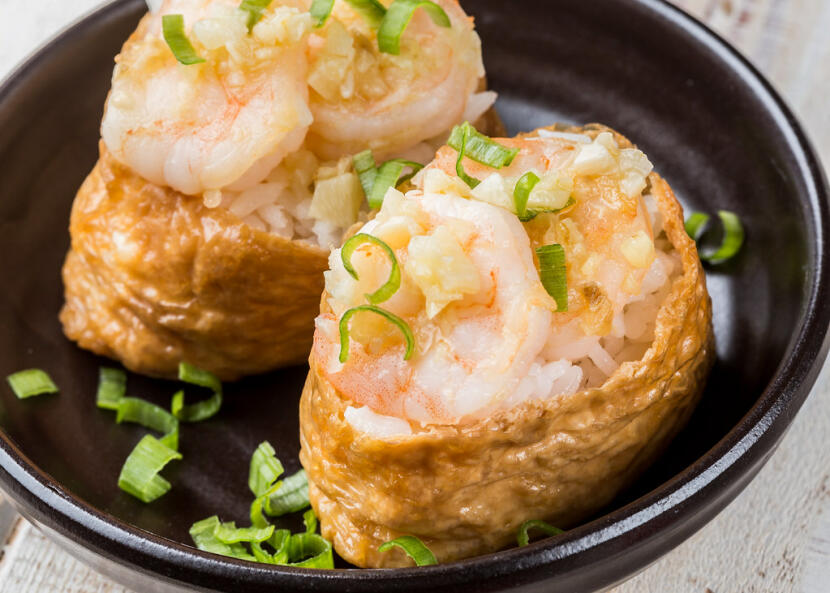 Makes 12 pieces
Ingredients
1/2 – 3/4 pound small shrimp, shelled
coarse salt
8 tablespoons olive oil
3 large cloves garlic, peeled and very coarsely chopped
1/2 teaspoon paprika
1 tablespoon minced parsley
Cooking Directions
Dry the shrimp well.
Sprinkle salt on both sides.
Let sit at room temperature for 10 minutes.
Heat the oil over medium heat, then add the garlic.
When the garlic starts to turn golden add the shrimp.
Stir for about 2 minutes or until the shrimp are just done.
Sprinkle in the paprika and parsley.
Place four to six pieces of shrimp on the inari, and eat!