This is one of the more well known rolls which can be found in a lot of sushi restaurants.
This roll is very similar to the Unagi Roll. It's so tasty! I absolutely love this roll. This (along with the Crunchy Shrimp Roll) is one of my favorite rolls that I have made thus far.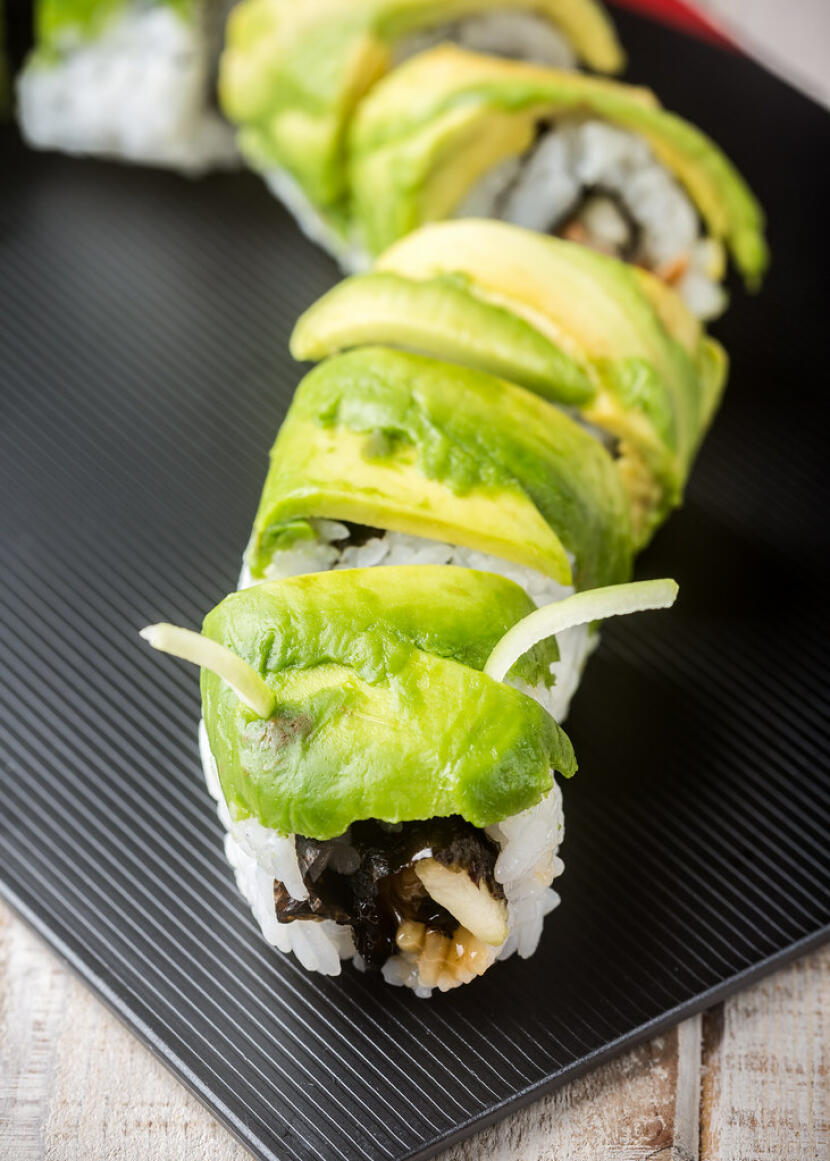 Don't worry if your rolls don't turn out looking very good. Believe me, my first few rolls had rice and avocado falling off of the rolls and making a HUGE mess! It takes some practice, but it's worth it as the end result turns out looking absolutely beautiful. 🙂 So just keep trying and let me know how it turns out!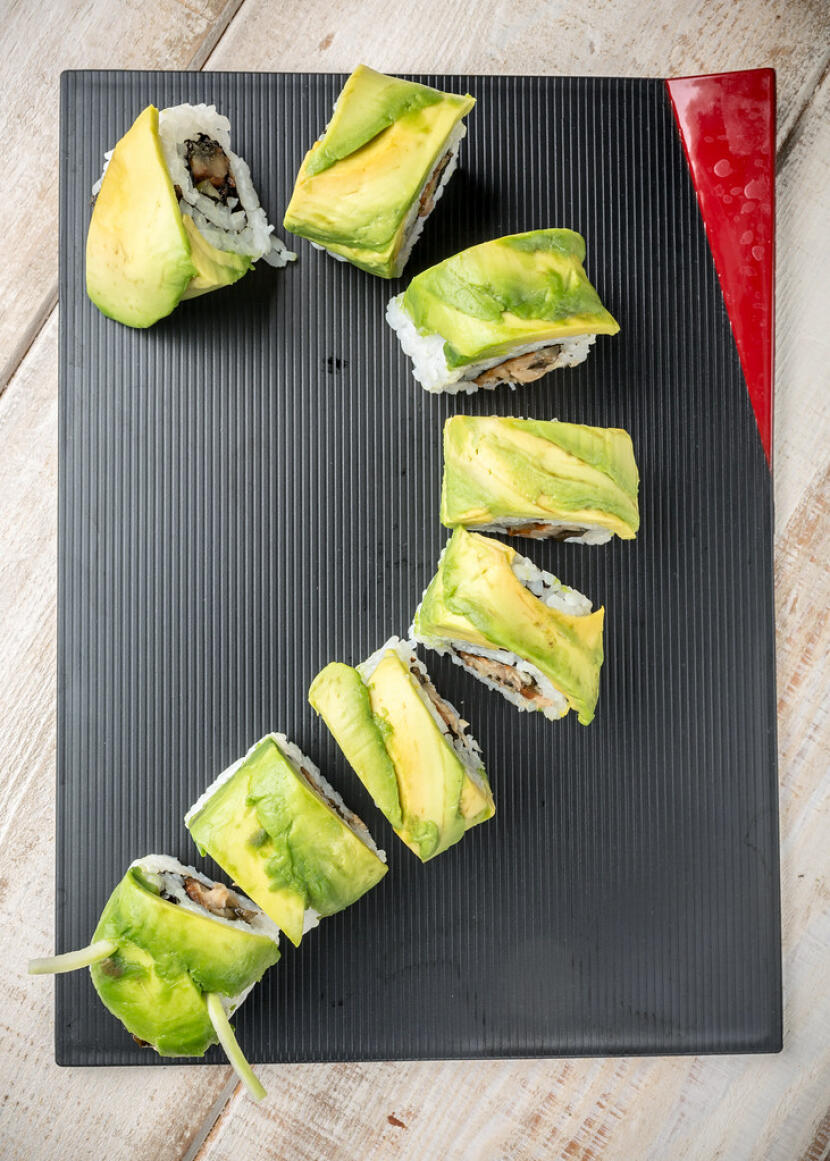 Makes 6 rolls, or 36-48 pieces.
Ingredients
Cooking Directions
Cook the unagi according to the package.
Wash the cucumber and slice into long thin strips.
Slice the avocado into very thin (but still thick enough so they don't tear when you put them on your sushi) slices.
Slice the unagi into long thin strips.
Roll the sushi inside-out, using cucumber and unagi as your fillings.
Place the avocado slices overlapping on the sushi as described in the How to Roll Inside-Out Maki post.