Unagi (eel) is a great way for non-fish eaters to make the transition to trying fish. It is eaten cooked and usually teriyaki flavored, and has a subtle fish flavor.
This is one of the more traditional rolls that can be found in most sushi restaurants. Unagi can be found frozen at Japanese supermarkets.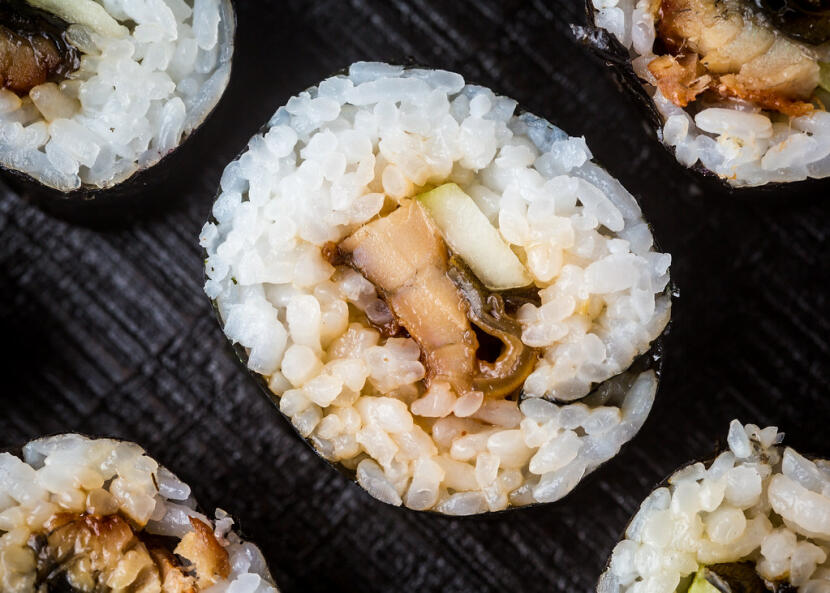 Makes 6 rolls, or 36-48 pieces.
Ingredients
Cooking Directions
Cook the unagi according to the package.
Wash the cucumber and slice into long thin strips.
Slice the unagi into long thin strips.
Roll the sushi, using cucumber and unagi as your fillings.