Archive
For the month of November, 2012
---
On the eigth day of our Japan trip, my true love gave to me… cookbooks, udon, and sushiiii!!!
(Sorry, now that Thanksgiving is past, I'm in a bit of a Christmas-y mood!)
So. Day 8. This was a hot, hot day!
Our eighth day in Japan started out like this.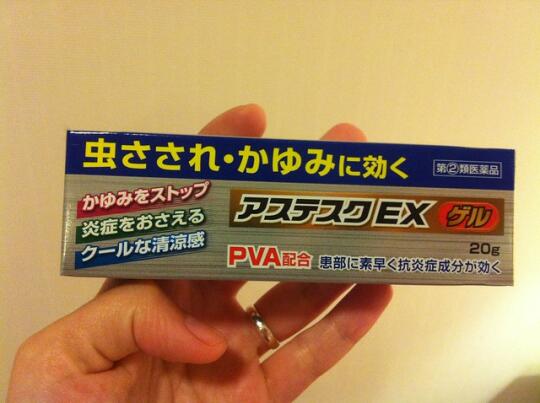 If, like us, your legs get attacked by crazy biting bugs when you're out late at a park, then you'll want to acquire some of this apparently fairly popular cream at a pharmacy. Luckily for us, Rachael knew just what we needed.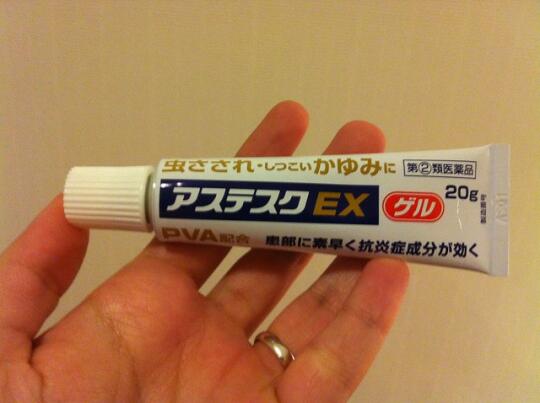 We had decided on sushi for lunch that day, since it was eight days into our trip and we hadn't had a single sushi meal yet.
So off we headed to Shibuya, Rachael's old stomping grounds.
We went to a kaiten sushi restaurant ("conveyer belt" sushi) that she liked.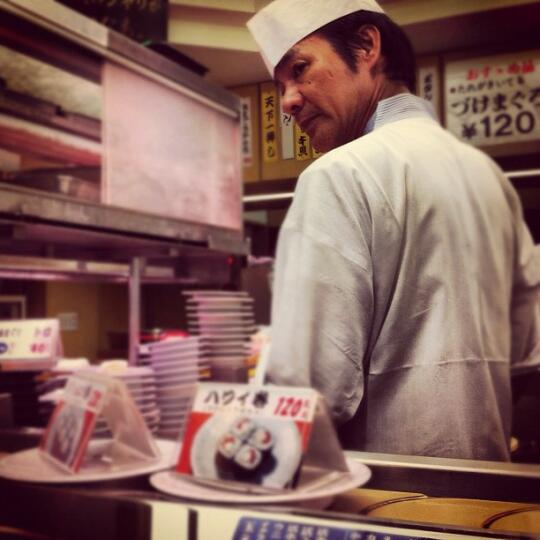 (Kaiten sushi, or "conveyer belt" sushi, is a type of sushi bar where the sushi chef(s) stand in the center and make the sushi, and then place each plate on a conveyer belt that revolves around them. The customers sit at a bar around them, and take a plate off the conveyer belt anytime they see something they want to eat. You pay by plate (sometimes they color-code the plates; here all the plates cost the same amount, except for a few specially-marked ones) so at the end of the meal they just tally it up for you.)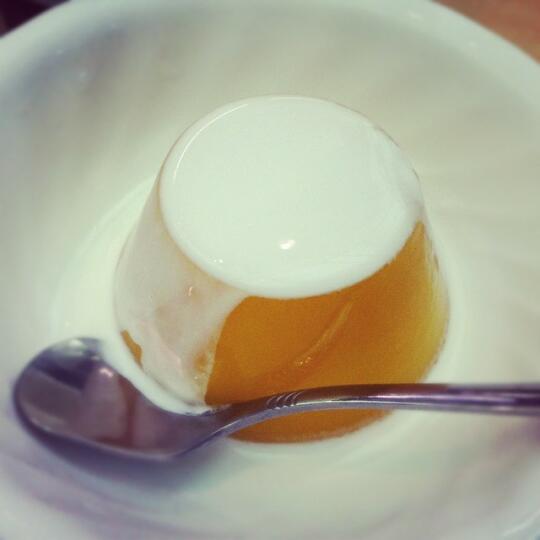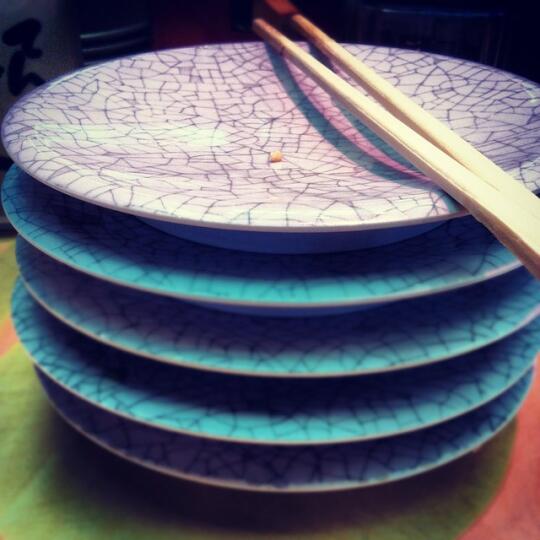 We ate our fill, for a fairly reasonable price – just 1560 yen (about $19) total, for Son and I to eat our fill of sushi and each have an incredibly refreshing mango pudding for dessert.
After lunch, we headed back to the other side of the Shibuya JR Station, past the famed Shibuya crossing.
We were headed to a store known as Tokyu Hands – a Japanese homegoods store that seems to have pretty much everything. We got some cooking utensils there – silicone saibashi, and a rice paddle.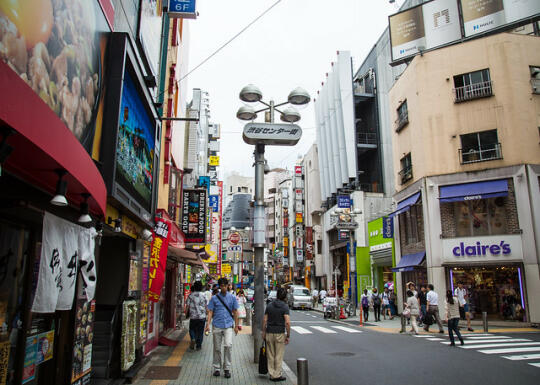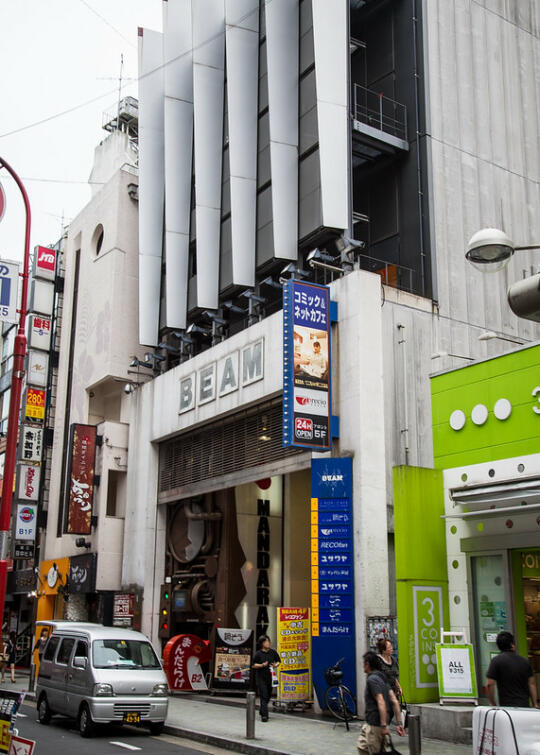 After taking some time to browse Tokyu Hands, we stopped at a combini and had ice cream in a pouch – it tasted like a Ramune slushie, and was exactly what we needed in the middle of that sweltering day.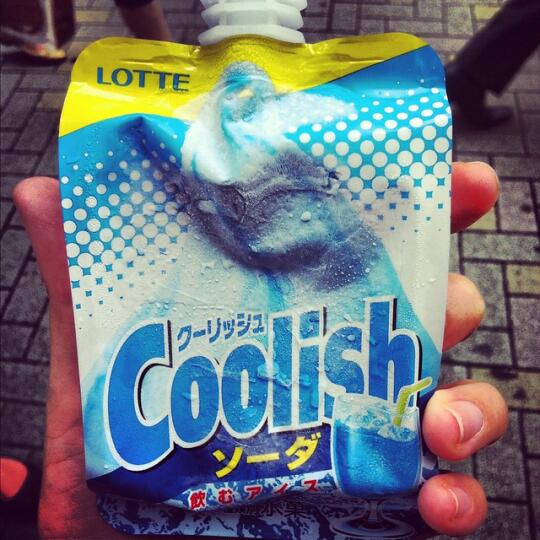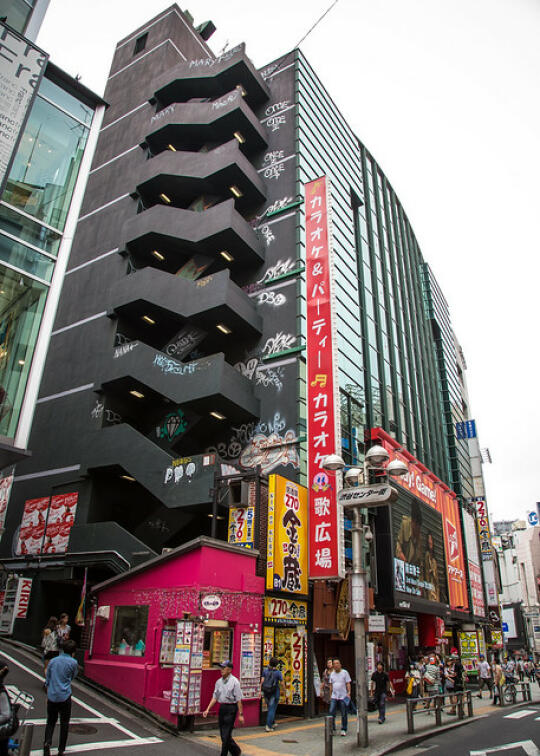 After that, we took a train to Roppongi Hills, for the second thing we wanted to do that day.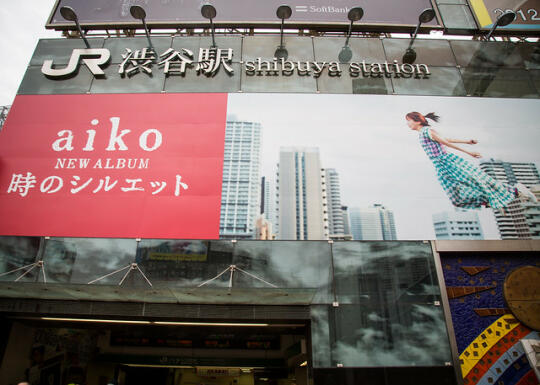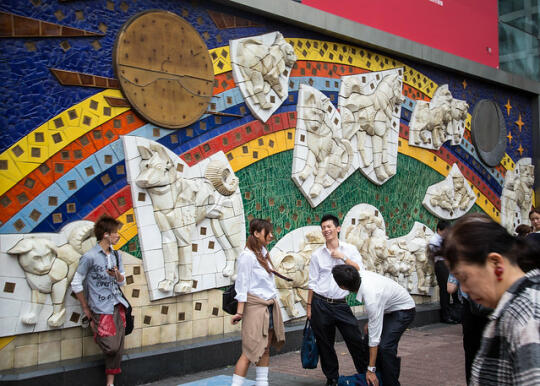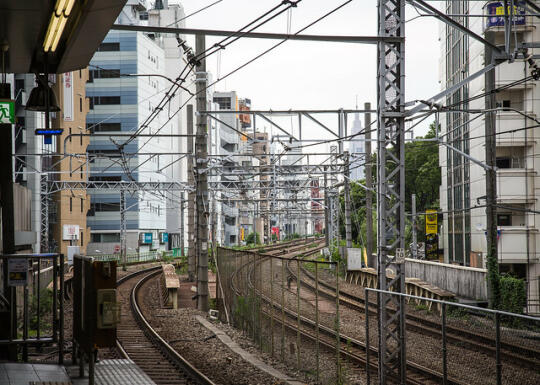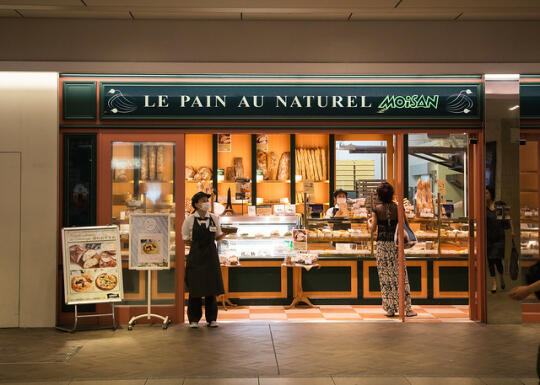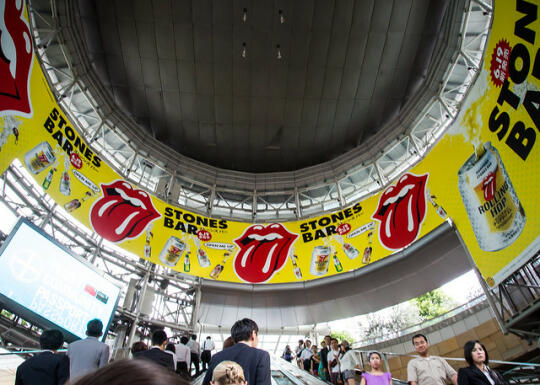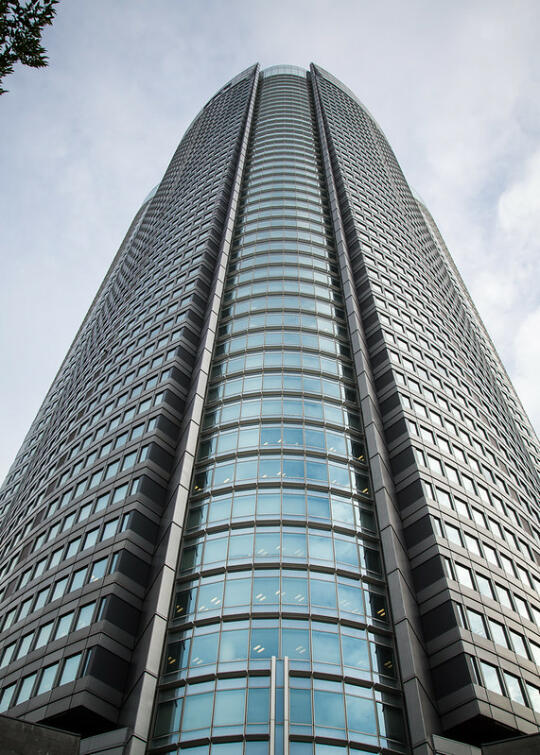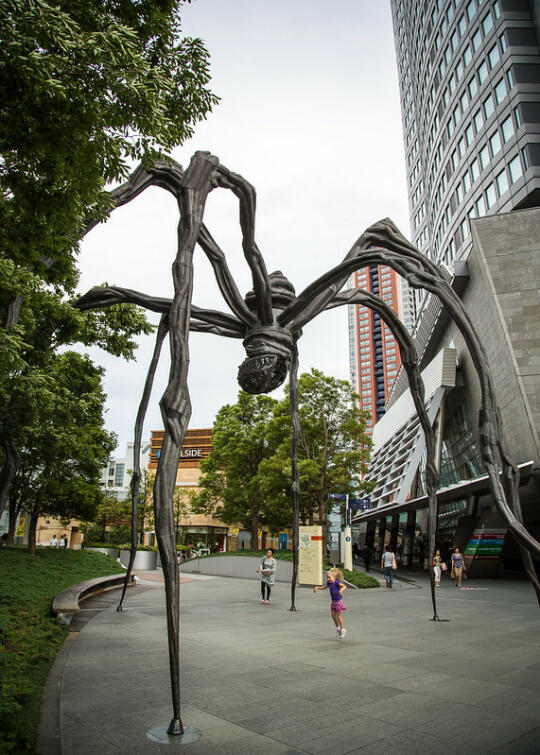 It was terribly windy in Roppongi Hills. We nearly got blown away while the girls were running around beneath the spider statue!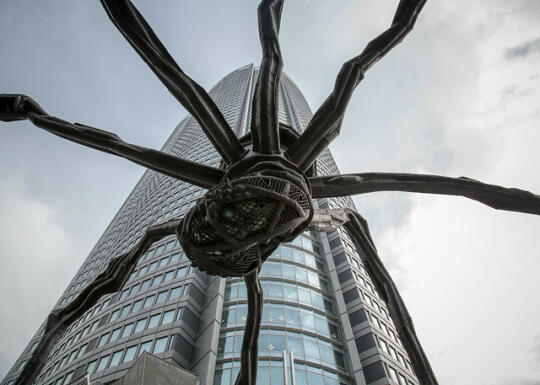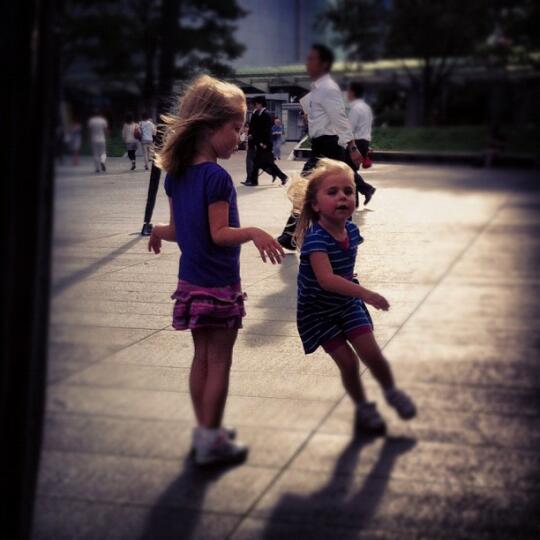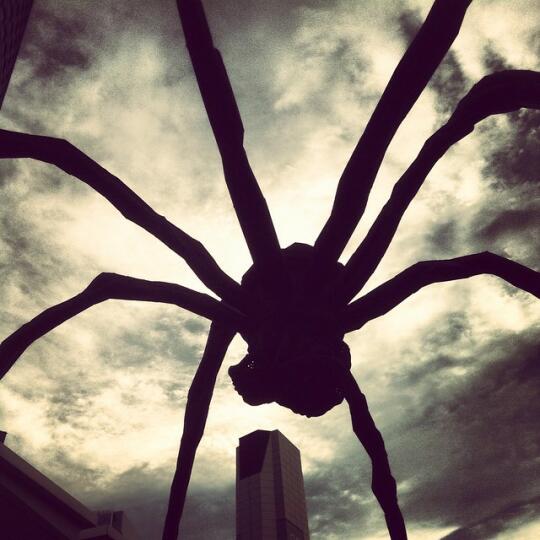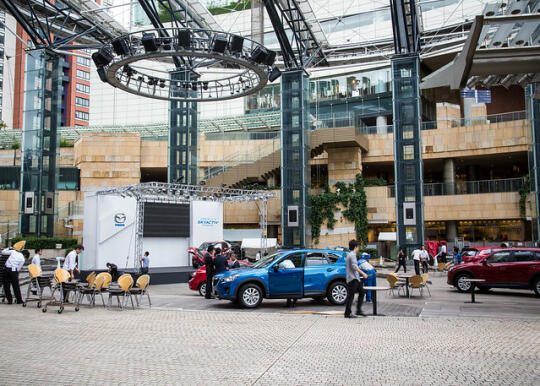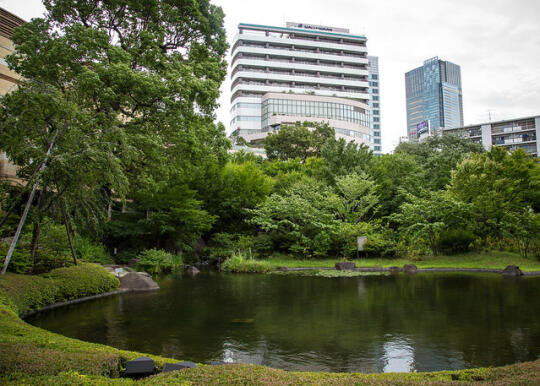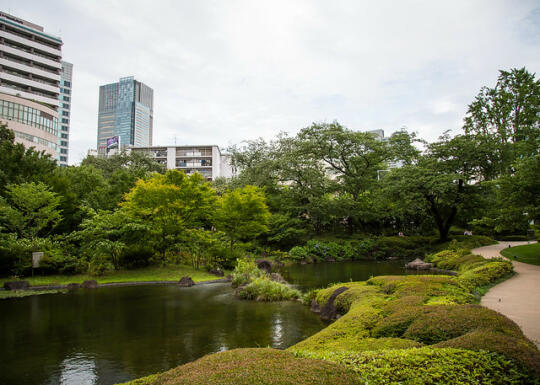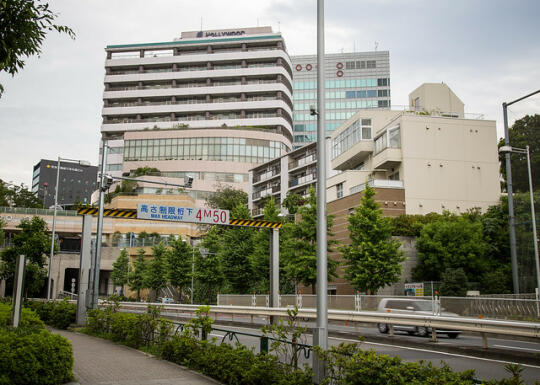 After walking around Roppongi Hills for a bit, we headed to the Tsutaya bookstore – I really wanted some Japanese cookbooks, but needed Rachael's help picking them out.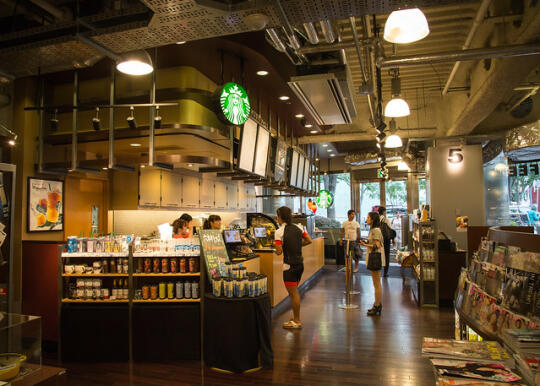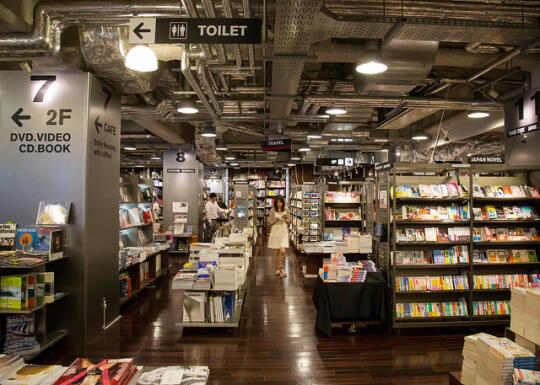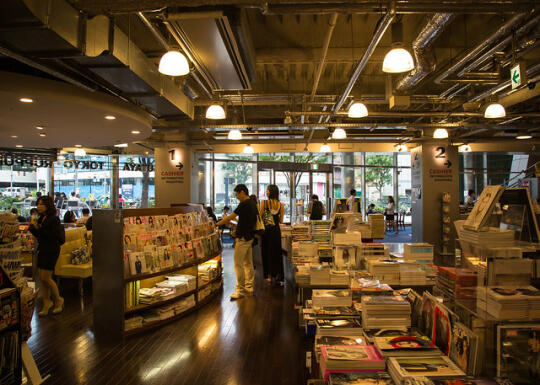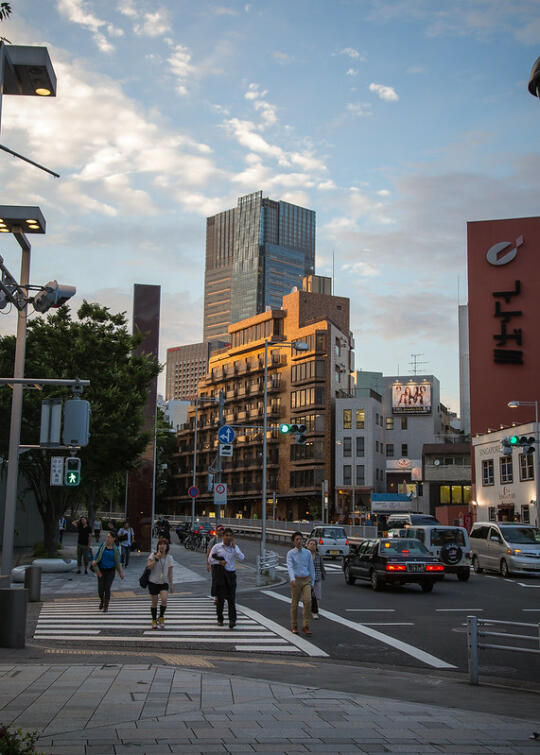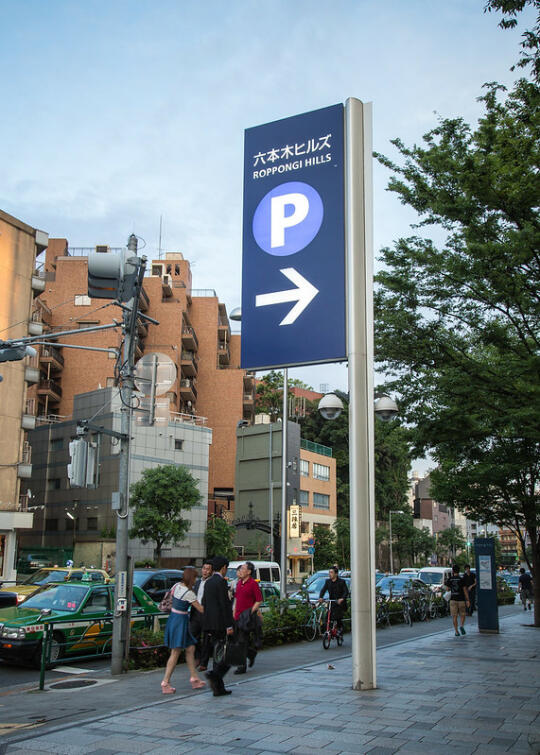 As you can see from a photo I took later that evening, we ended up with quite a haul of cookbooks, design books, and a hiragana/katakana for beginners book!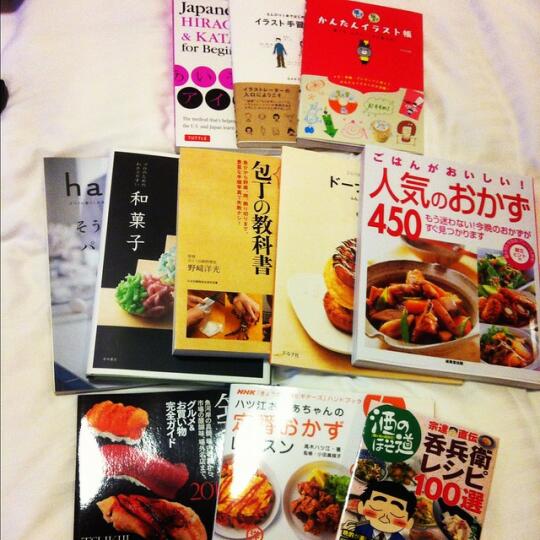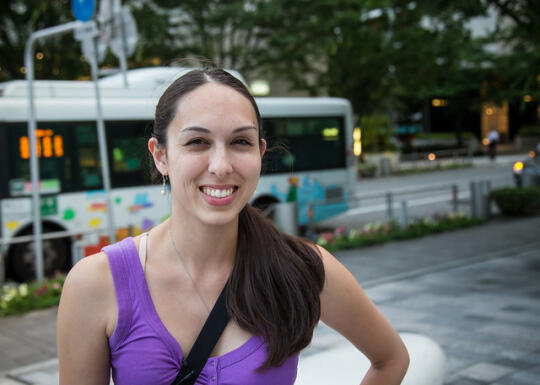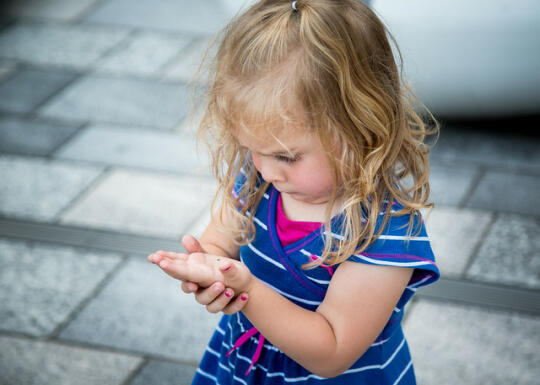 Rachael and her family had a dinner with her husband's work at a super expensive place, so we decided to pass up the invitation to join them, and instead take Rachael's recommendation to go to her favorite udon place.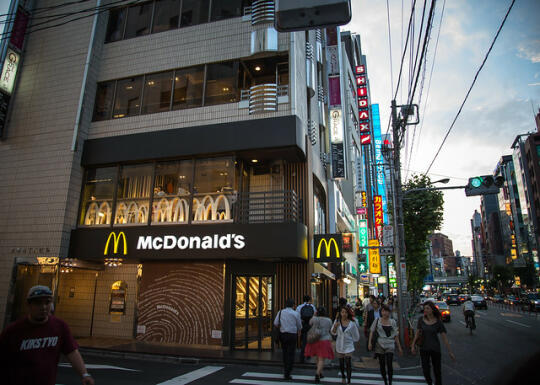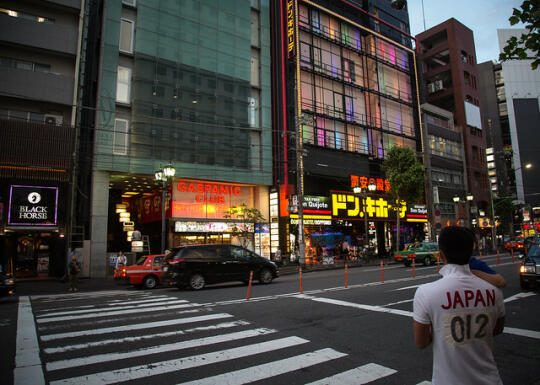 As Rachael describes it, "the bowls are the size of your head."
The place is called Tsurutontan, and there are apparently several locations around Tokyo.
Seriously, Rachael wasn't kidding about the size of the bowls. I could've taken a bath in mine!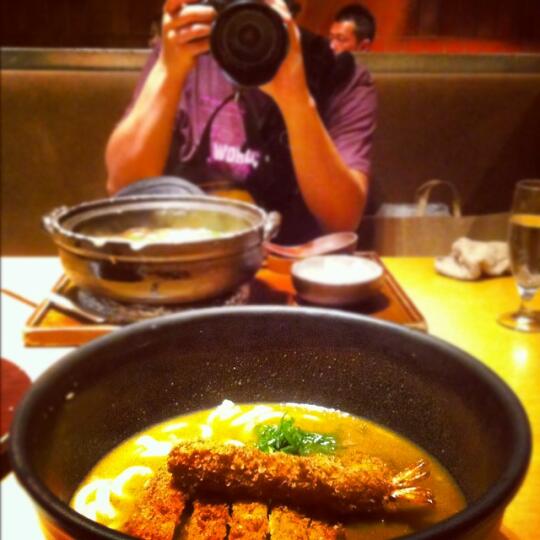 I got curry udon, and Son got nabeyaki udon. Both were delicious, but I think the consensus was that mine was better. The meal was about $40, but totally worth it.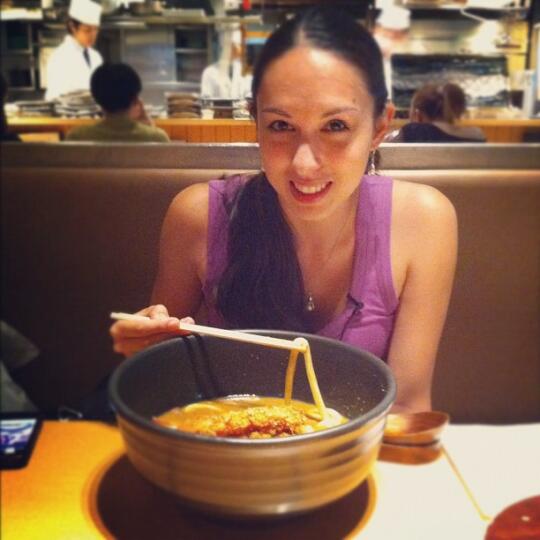 Happy and full, we wandered Roppongi a bit, stopping in another bookstore for a few minutes on the way to the train station, and then at the magazine stand back in Shiodome where we got a few more cooking magazines.
Then it was back to our hotel room, to pack, rest, and eat vanilla ice cream topped with blueberry sauce. You know, priorities.
Only one more day in Tokyo – stay tuned for our next post, where we visit Kappabashi street, and then head off to Kyoto!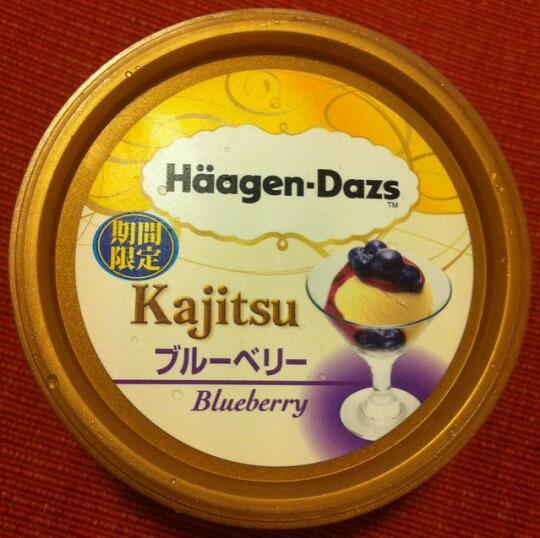 Continue Reading
---
This post was supposed to go up a week or two ago, but then Hurricane Sandy hit. While I'm on the west coast, and not directly affected by the storm, I felt like it would be a bit insensitive to be posting about a fairly minor typhoon in Japan while everyone on the east coast was dealing with the Hurricane.
The TED blog has a great post about ways you can help those who were affected by the hurricane. There are lots of people who still need our help, so if you can, I'm sure they'd appreciate any donation, no matter how little.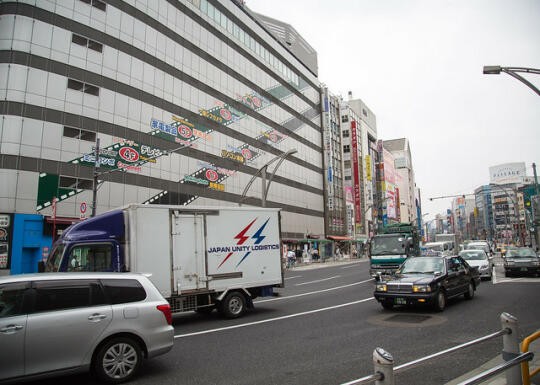 Our seventh day in Japan was a rainy one. Or, more specifically, a typhoon-y one.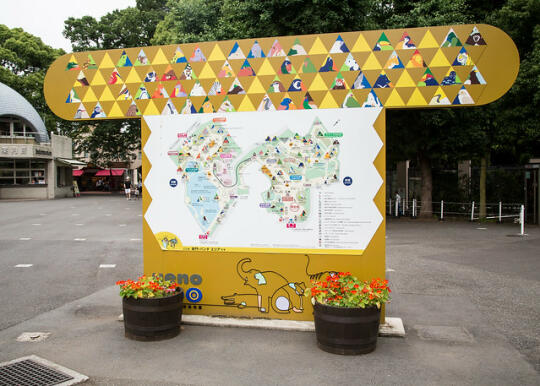 So of course we decided to go to the zoo.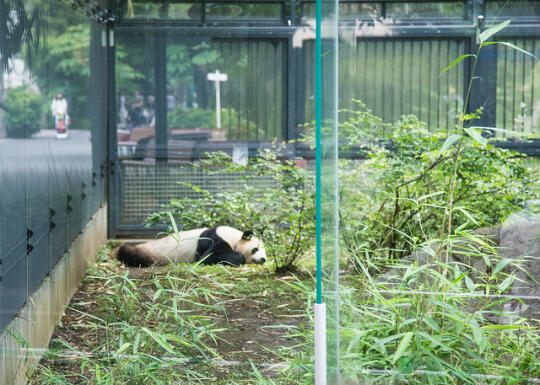 We met our newfound best friend Kate at Ueno station, and then headed over to Ueno Park to visit the zoo there.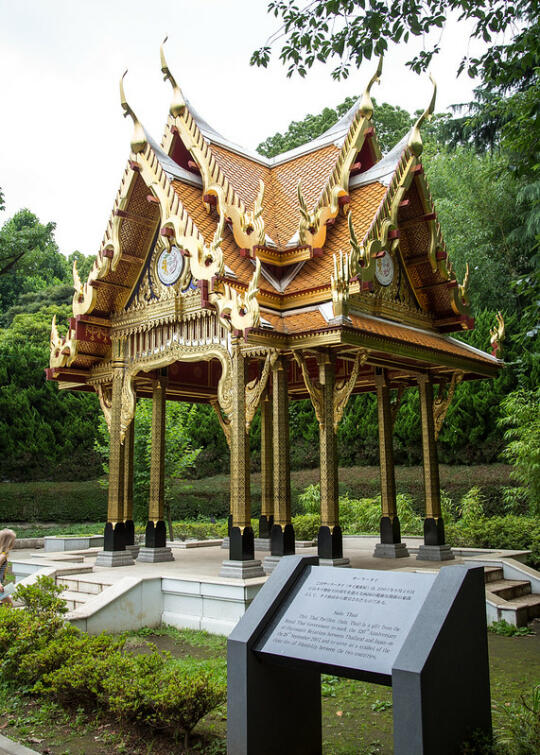 (It's about 600 yen per person to get into the zoo.)
We had a lot of fun walking through the zoo and seeing all the animals they had there.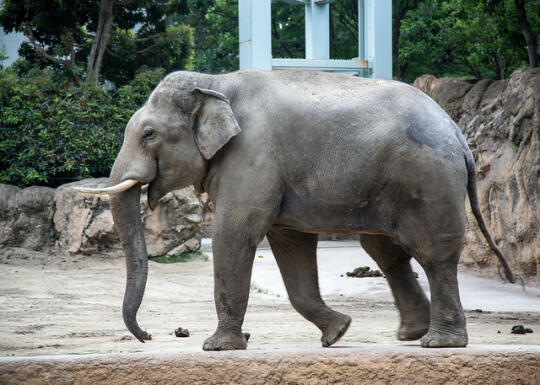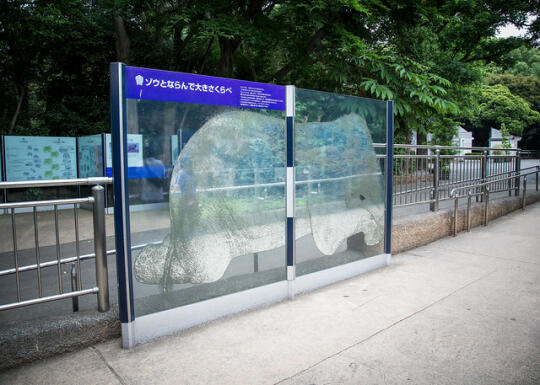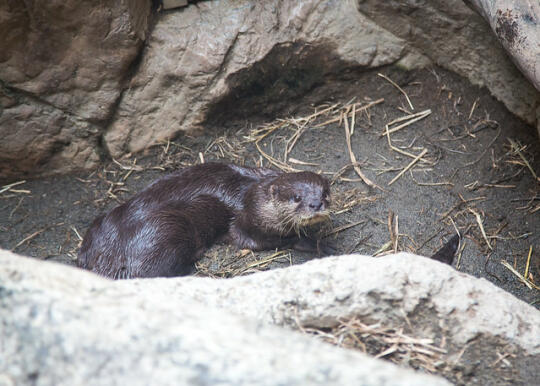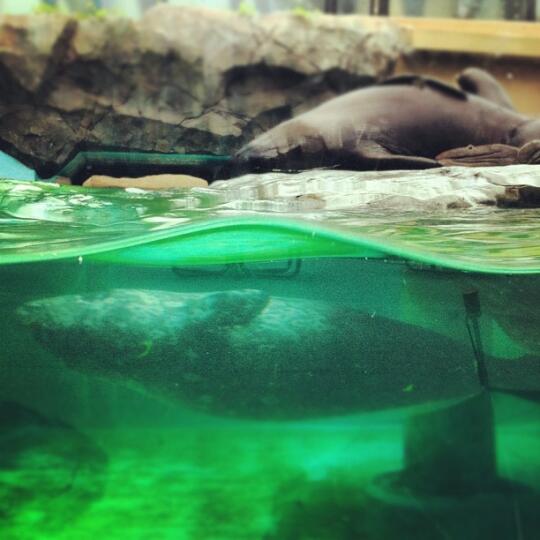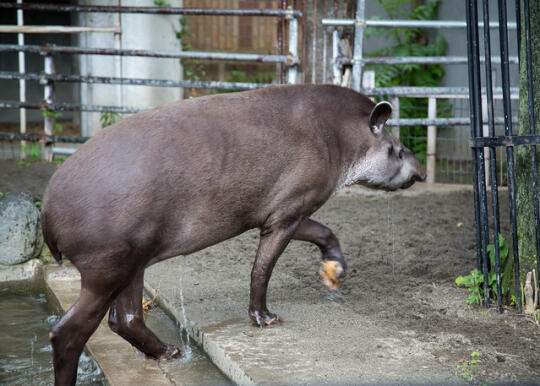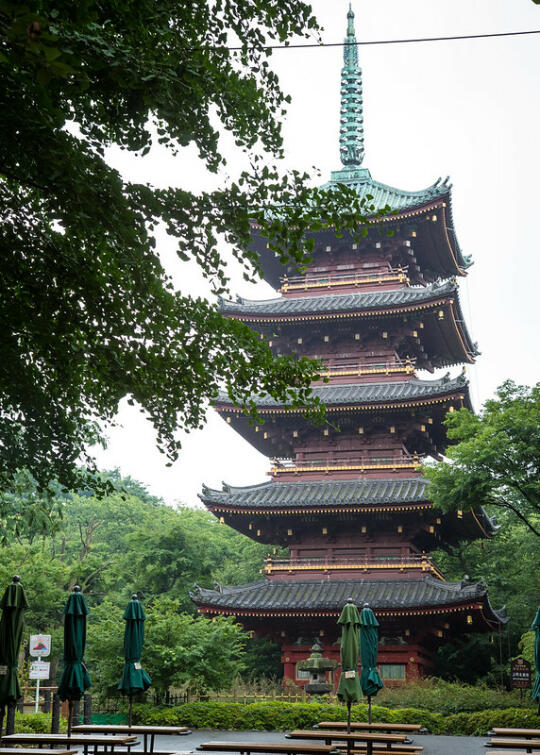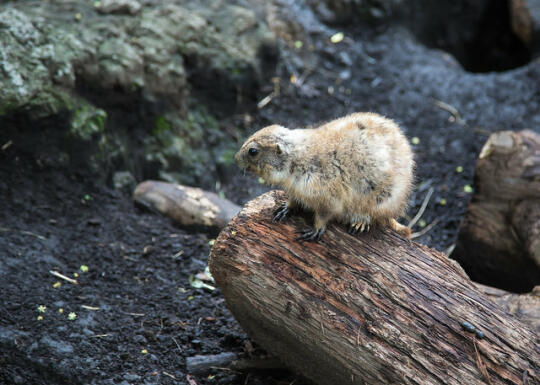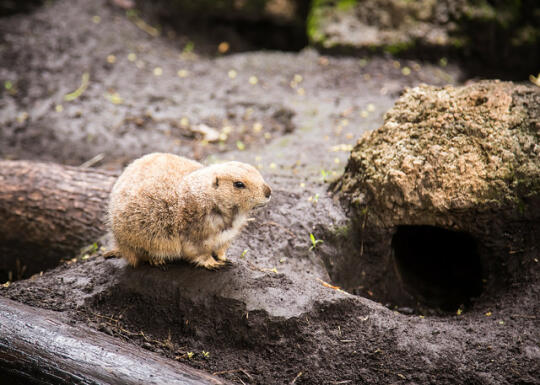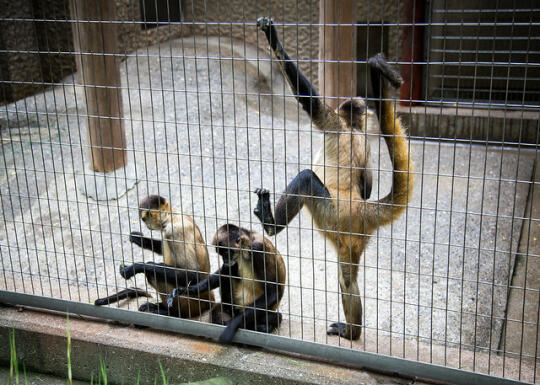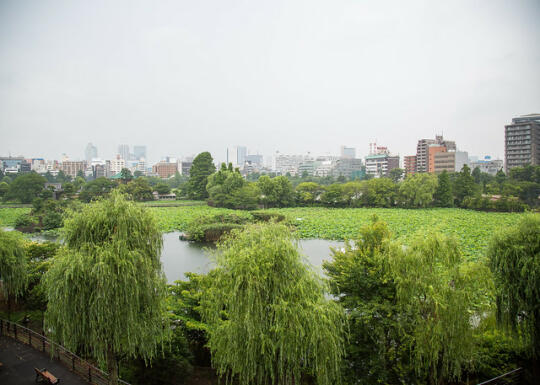 But, like I said, a typhoon was expected that day, so periodically pre-typhoon winds and rains would send us looking for shelter.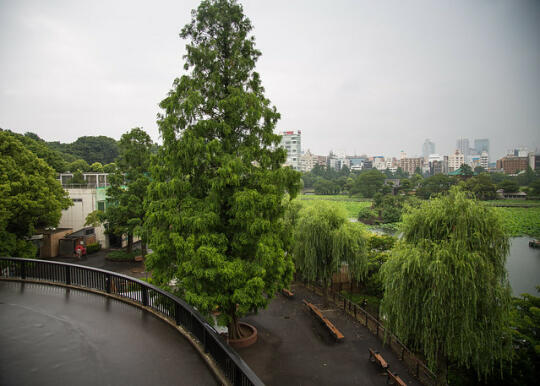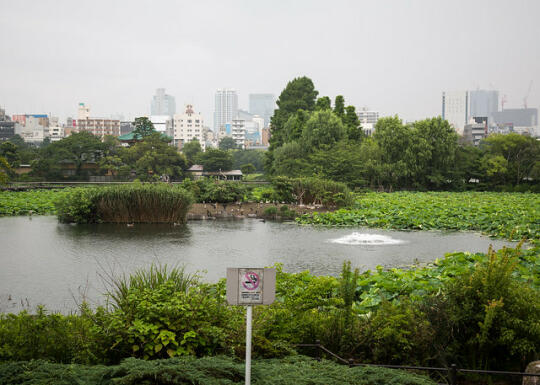 On one such occasion, we took shelter in a covered eating area, and decided this would be a good time to stop and eat something.
Kate brought us peanut senbei, which were ridiculously good.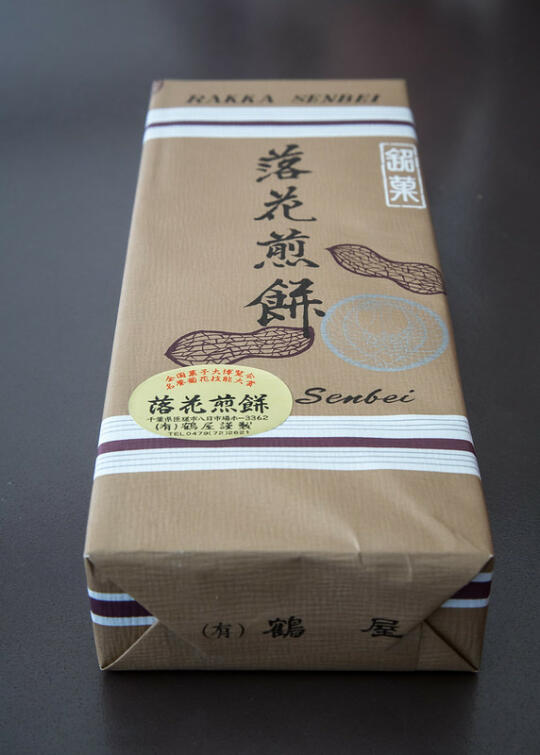 Then Son and I shared pancakes that had a maple syrup filling, and came with squeezable blueberry jam. It was really good, for zoo food, and only cost 300 yen.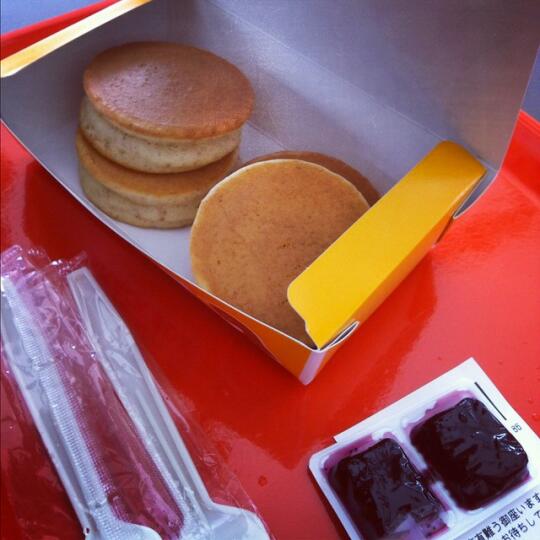 Rachael got each of her girls a karaage (Japanese fried chicken) kids meal.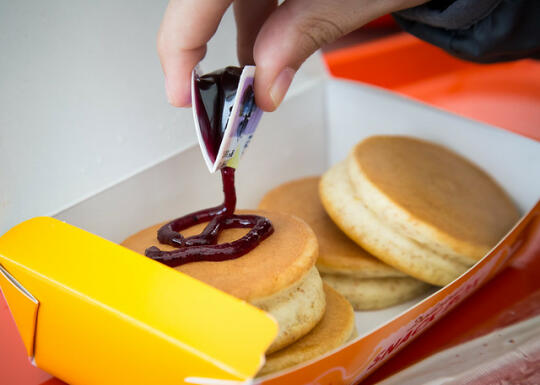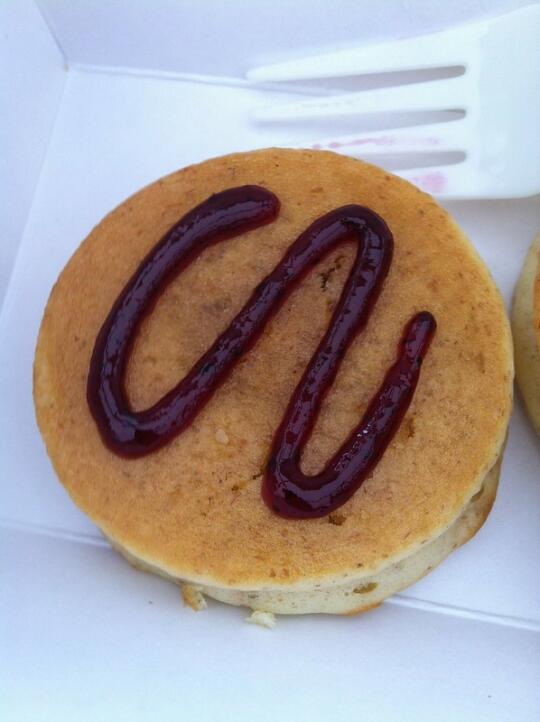 On top of the senbei, Kate also brought us yaki imo that she had baked for us. That's serious comfort food right there.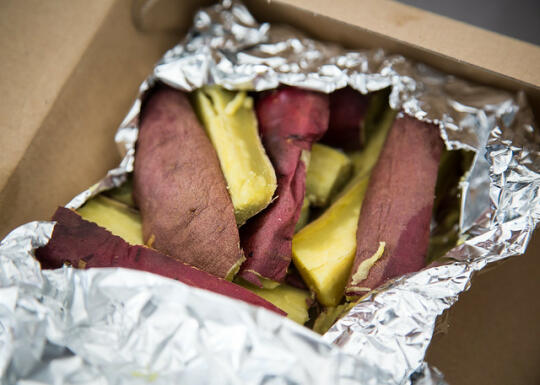 Son and I also got an energy drink, which was actually pretty darn good (I'm not usually a fan of energy drinks, but the Japanese ones are much better than most that you can find here in the US.)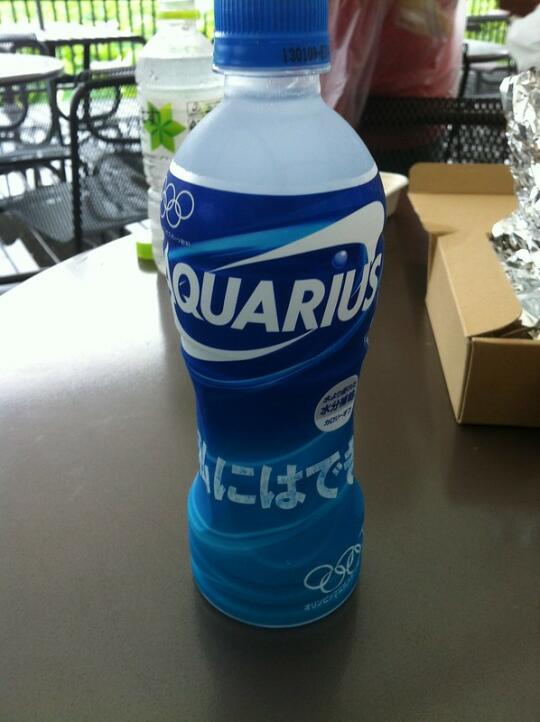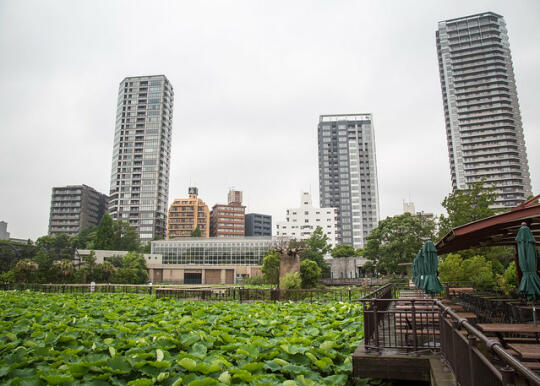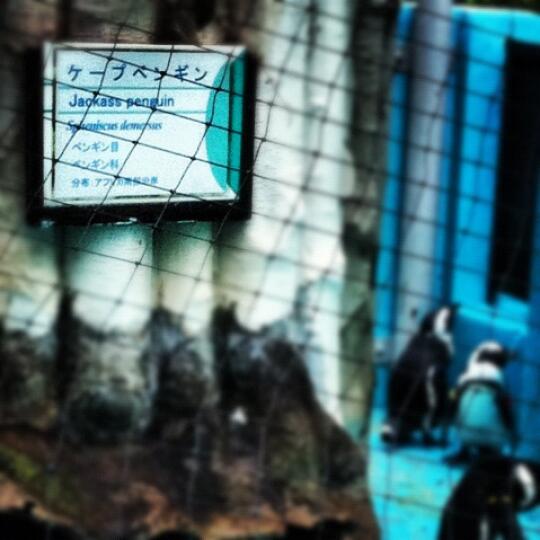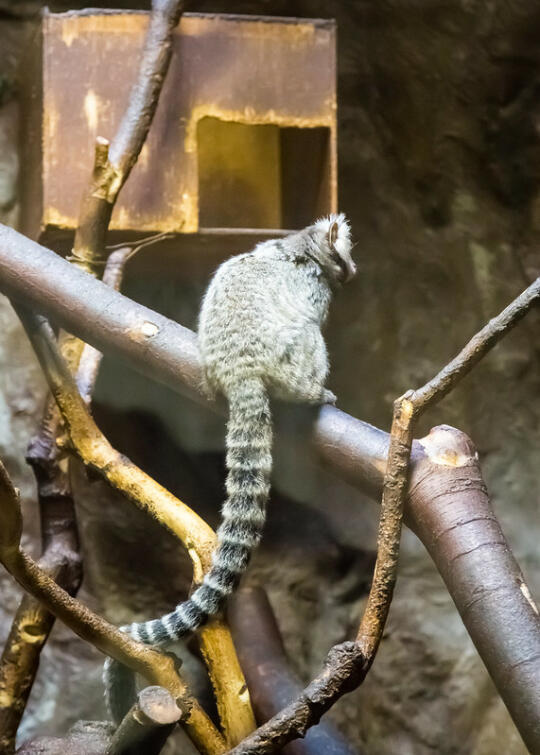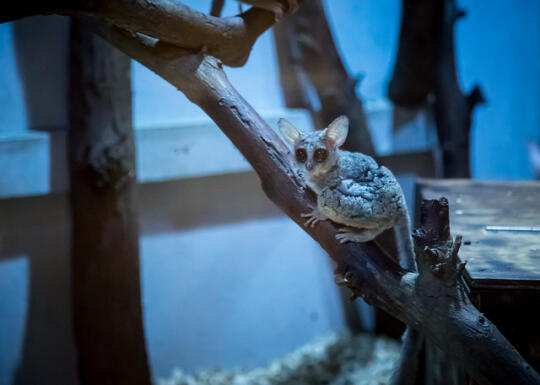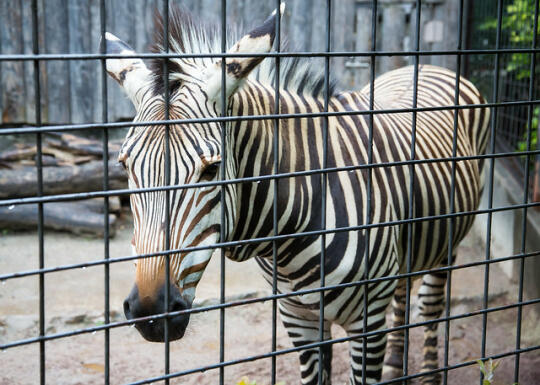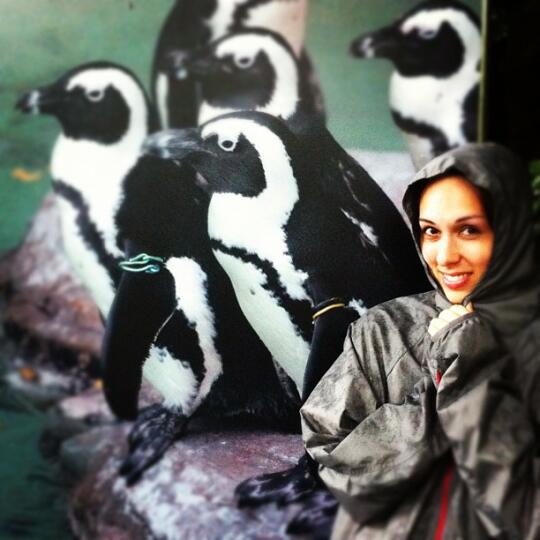 On our way out of the zoo, we walked through a little temple known as Fox Temple.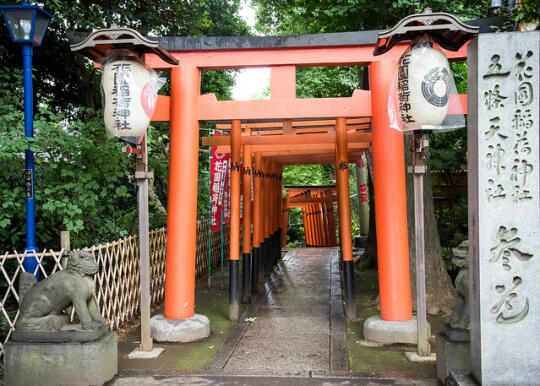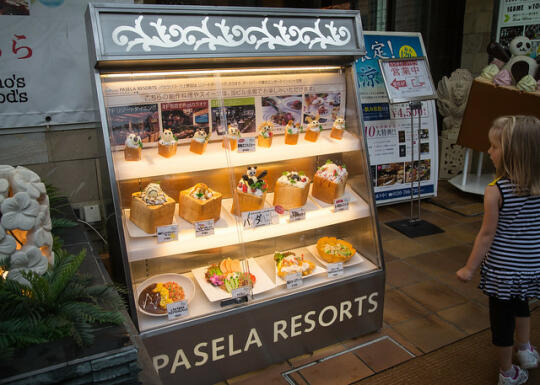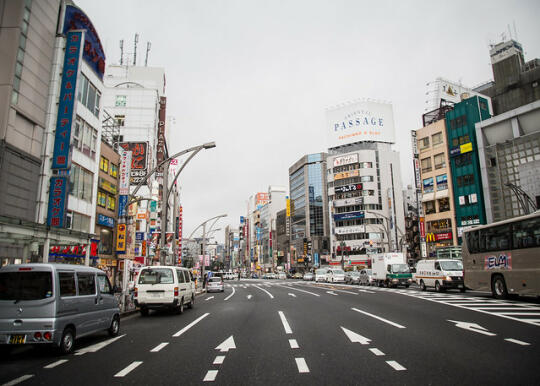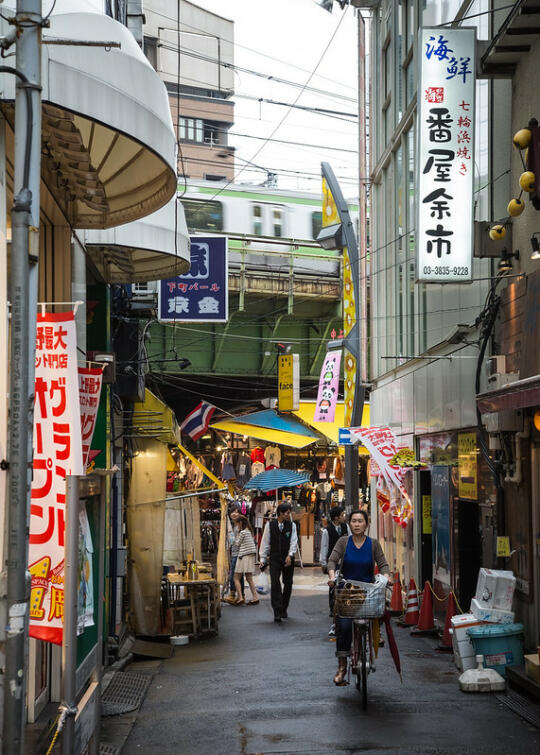 We then walked through a street known as Candy Street. Rachael said there used to be a food vendor there that she wanted us to try, but unfortunately she was unable to find it.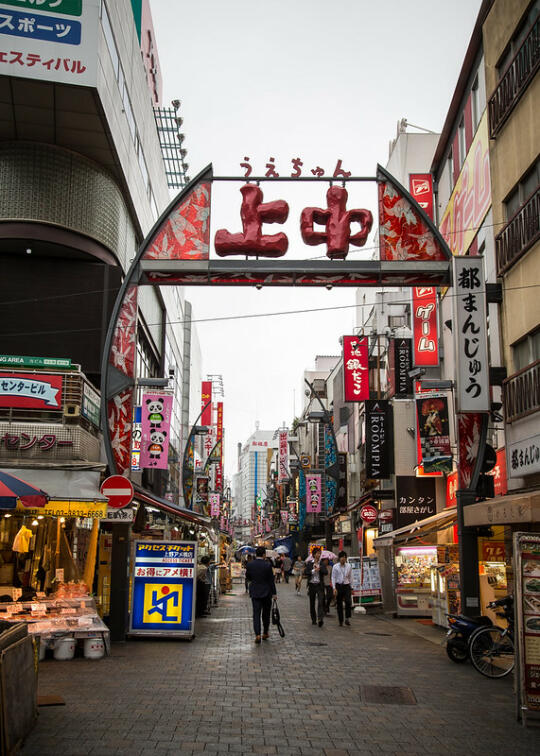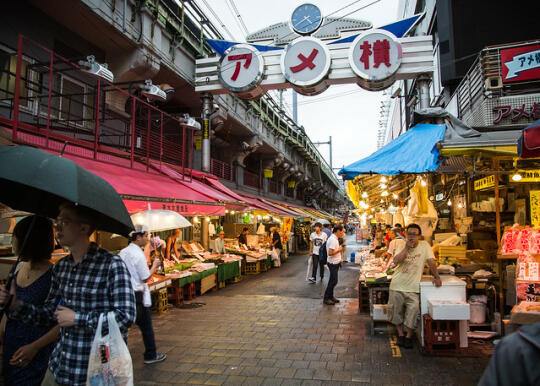 We headed back to our hotel to rest a bit before dinner (and eat a little more of a lunch).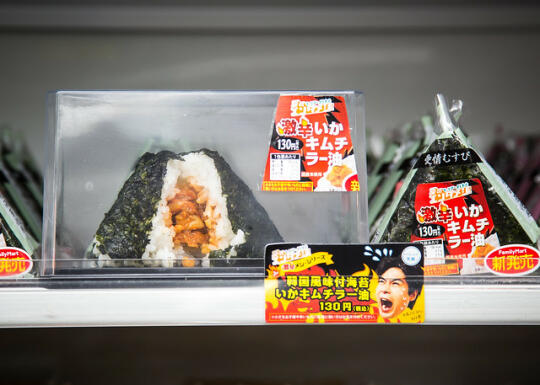 Son got a "spicy" onigiri (which he said was hardly spicy at all), and I had coffee and a salad.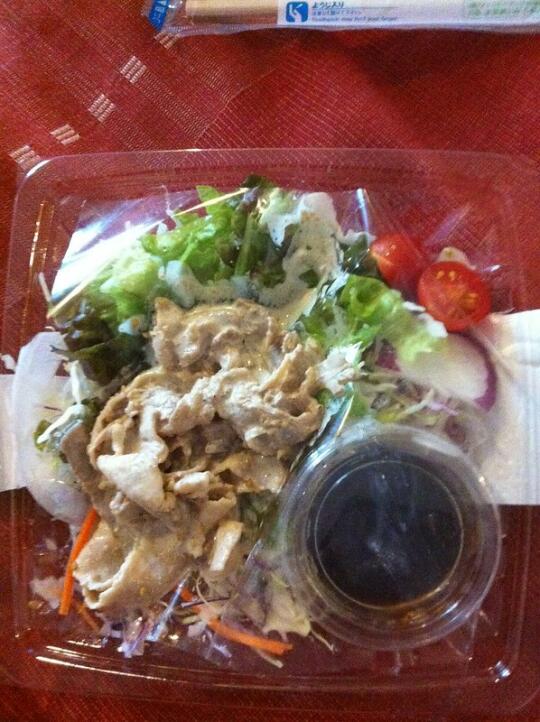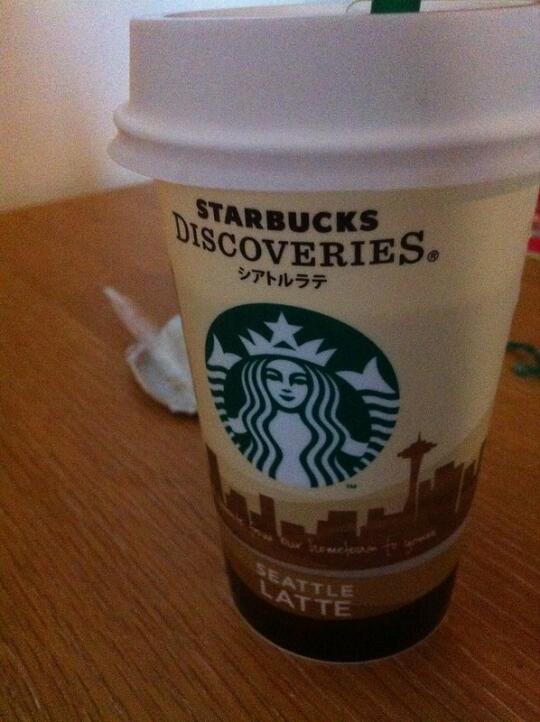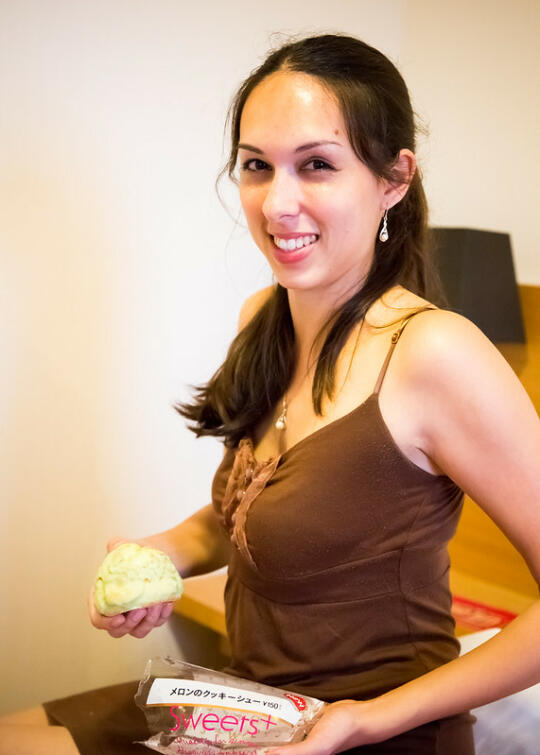 We shared a melon-flavored cookie sort of pastry filled with custard. It was pretty good! Son wanted to go right back and get another.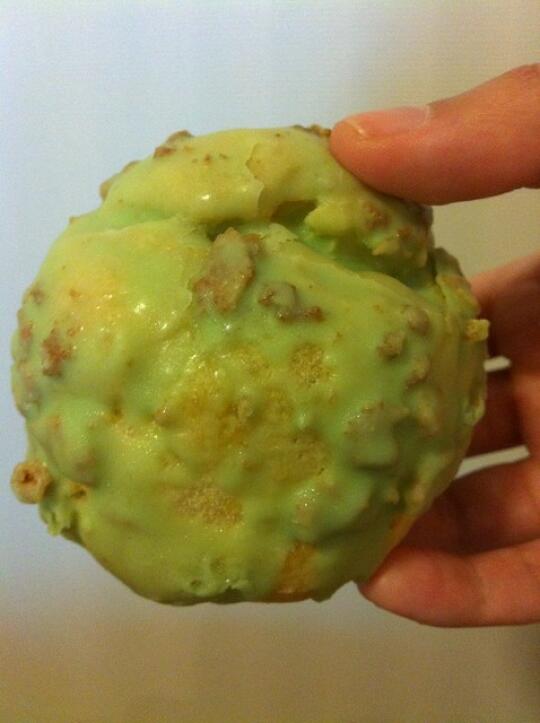 After we rested up, Son and I spent a little time browsing a little bookstore kiosk downstairs in the train station before we were to meet Rachael and her family.
Then we took a train to Tsukishima to meet with Keizo for dinner.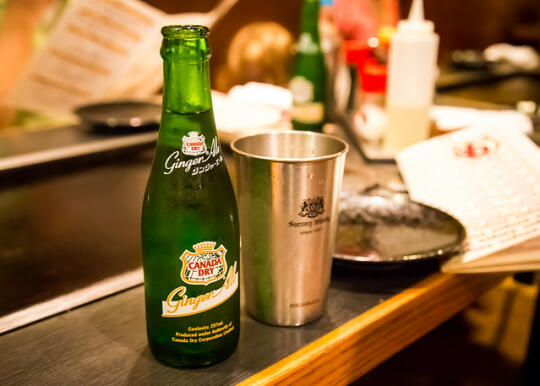 Keizo took us all to a monjayaki place.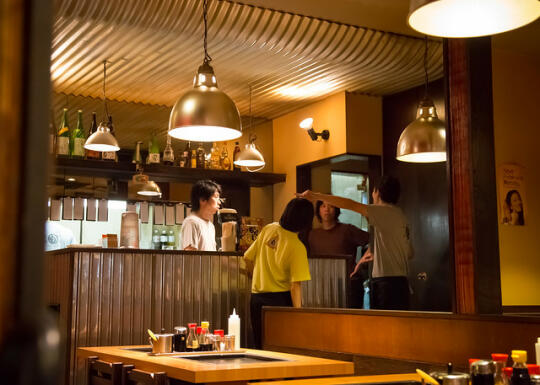 Monja is kind of like okonomiyaki, but with a runnier batter. I believe it's like the Tokyo version of okonomiyaki.
The place where he took us was in the middle of a street that consisted of nothing but monja restaurants.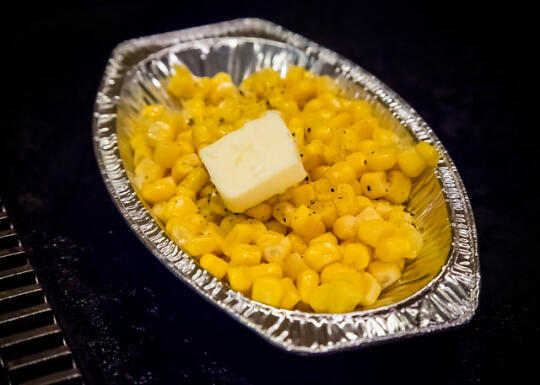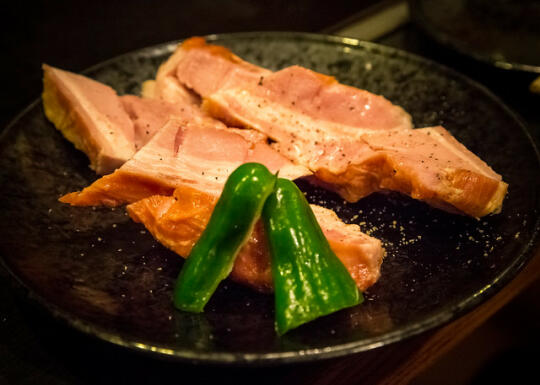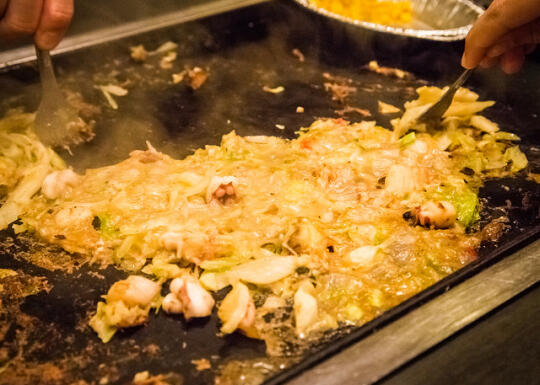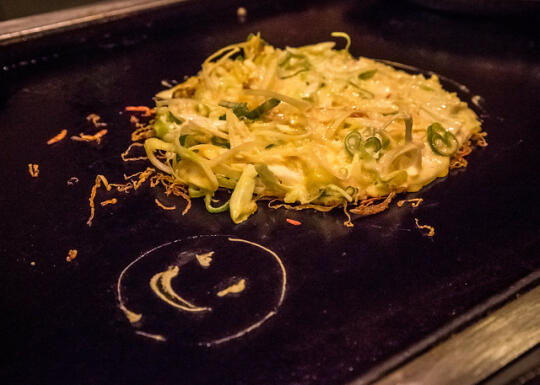 This place reminded me of a lot of KBBQ places here in LA, in that you have a griddle and cook your own food. However, since my side of the table had no idea what we were doing, the employees and Keizo luckily were happy to help us out.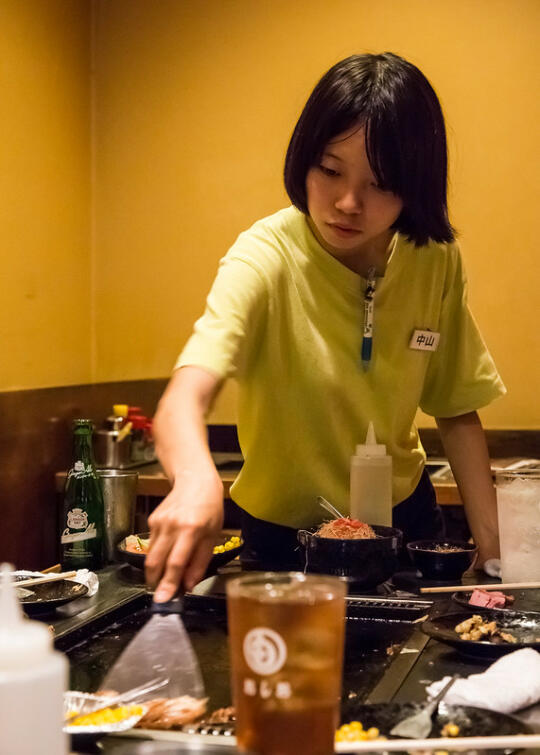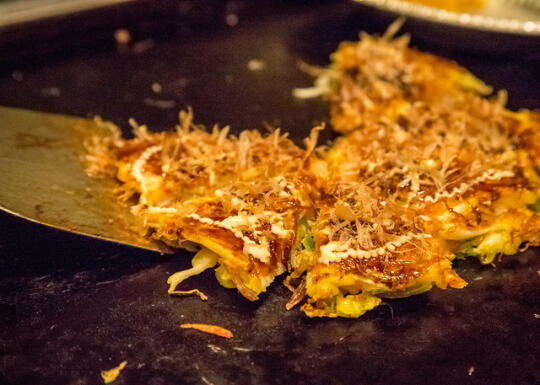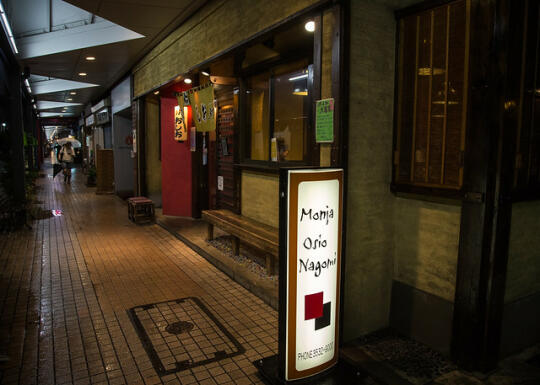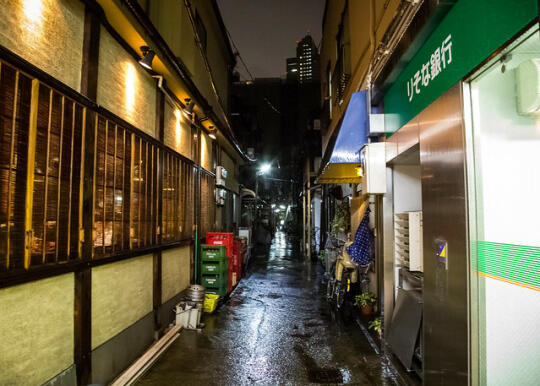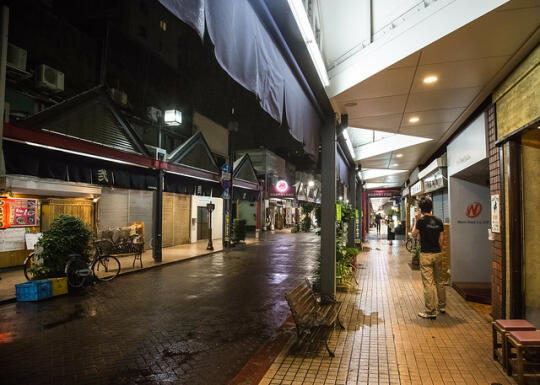 By the time we got out, the typhoon was definitely getting stronger. Rachael and her family headed back to their hotel (it was getting late), but as I'm sure you've guessed by now, Son was still hungry.
If you've read Keizo's blog, you'll know that the guy eats a ridiculous amount of ramen. He had planned to go grab a bowl before going home anyways, so he let us tag along to the nearby Tsukishima Rock.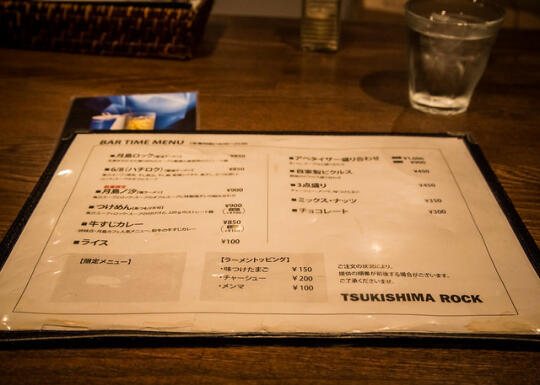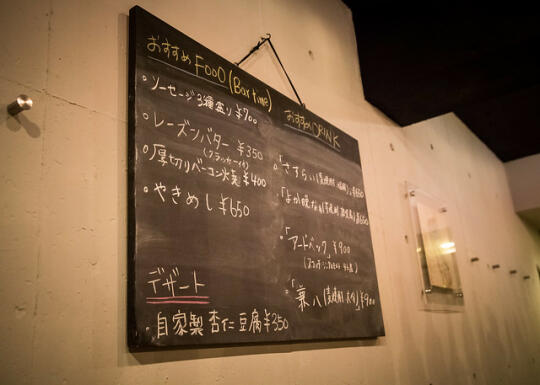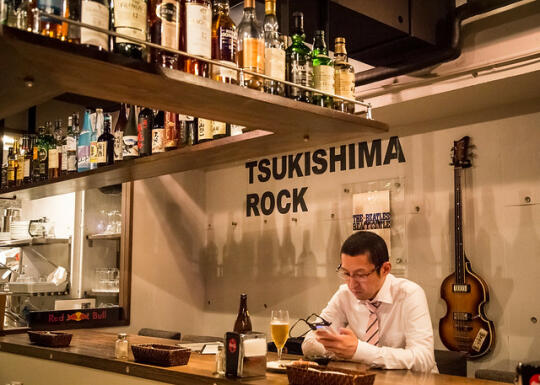 Keizo's friend got the tsukemen.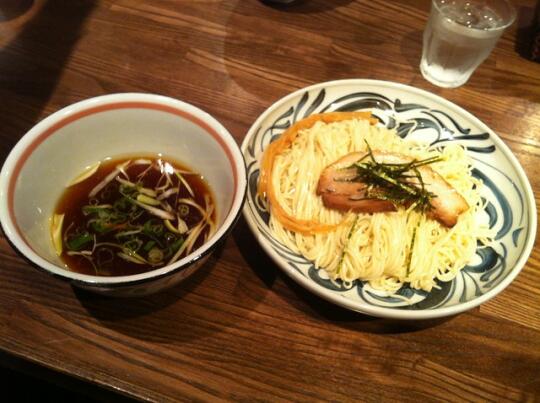 Keizo tried their shio ramen.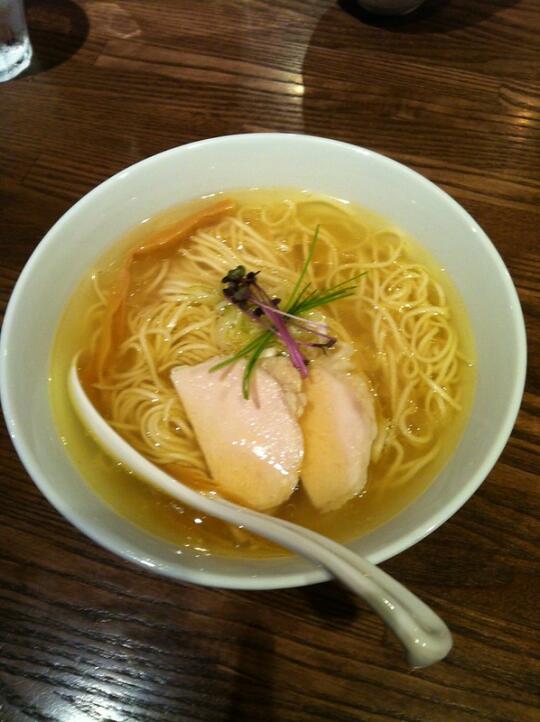 And Son got their shoyu ramen.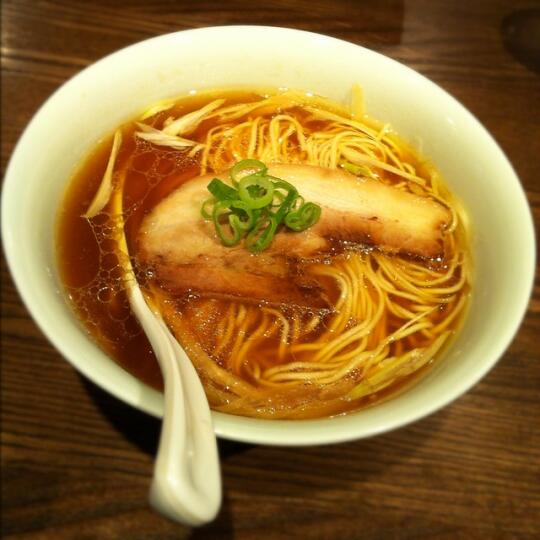 And then it was a sprint in the strong winds and heavy rain back to the train station, to head back to our hotel and listen to the typhoon come in.
It was supposed to be at its worst around midnight, which meant we didn't get much sleep that night.. we were too busy listening to our hotel (we were on the 28th floor) creak in the wind and get pounded by rain!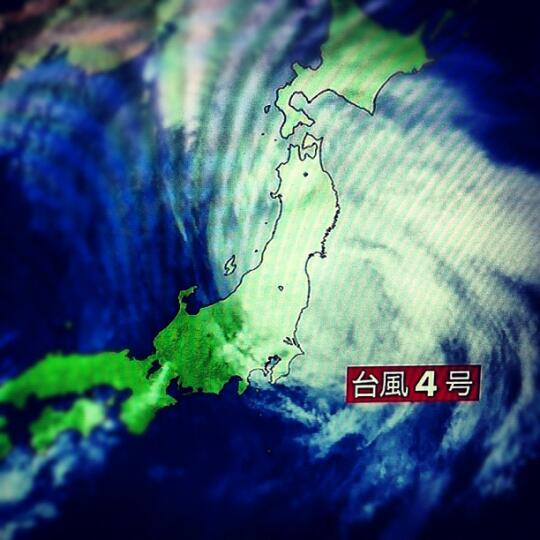 Continue Reading
---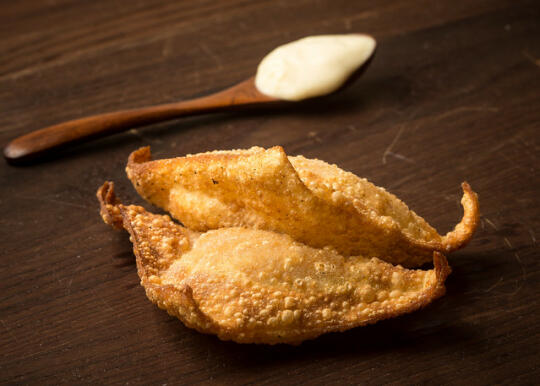 Now that we've launched Fridgg, I'm a little more conscious of being on top of holidays before they happen (unlike how I always used to post holiday recipes a week or so after the fact!) For example, I got the Halloween sushi post up a couple of days before Halloween, and here I am with a Thanksgiving post a whole two weeks before Thanksgiving (so long as you don't count the Canadians)!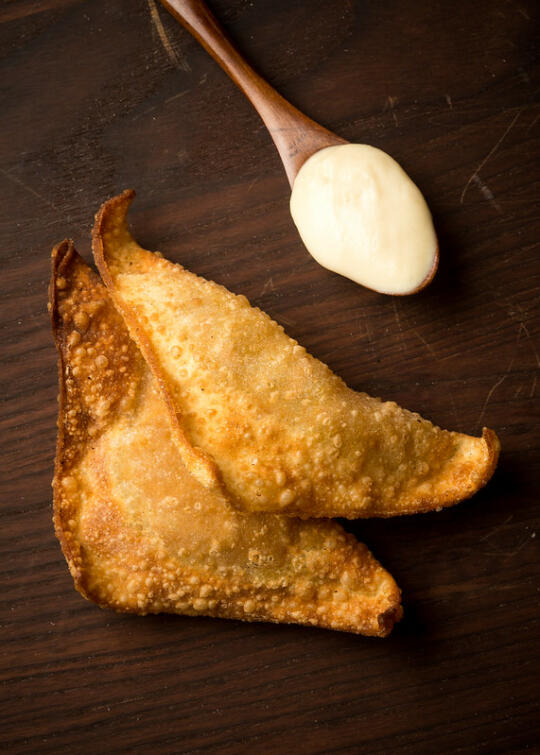 Continue Reading