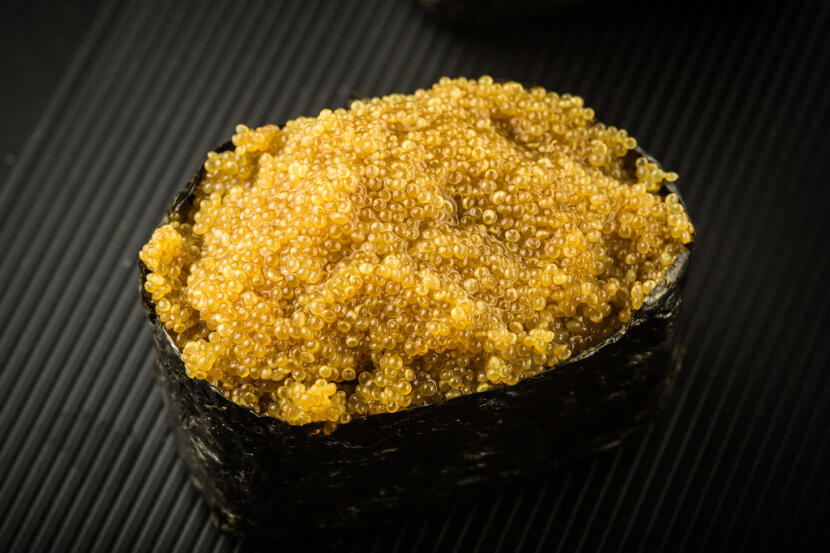 When I first saw the recipe list from Marisa Baggett's new cookbook, Vegetarian Sushi Secrets, this Faux Roe recipe jumped out at me. How did she manage to create something that looks so similar to real fish roe, and yet is vegetarian?
Well now I know – amaranth! This grain is one of those "superfoods" that people go on about, and in addition to being healthy, is the perfect size and shape to imitate fish roe. Add in some turmeric for color, and vegetarian dashi for an almost-fishy flavor, and you've got the perfect "faux roe"!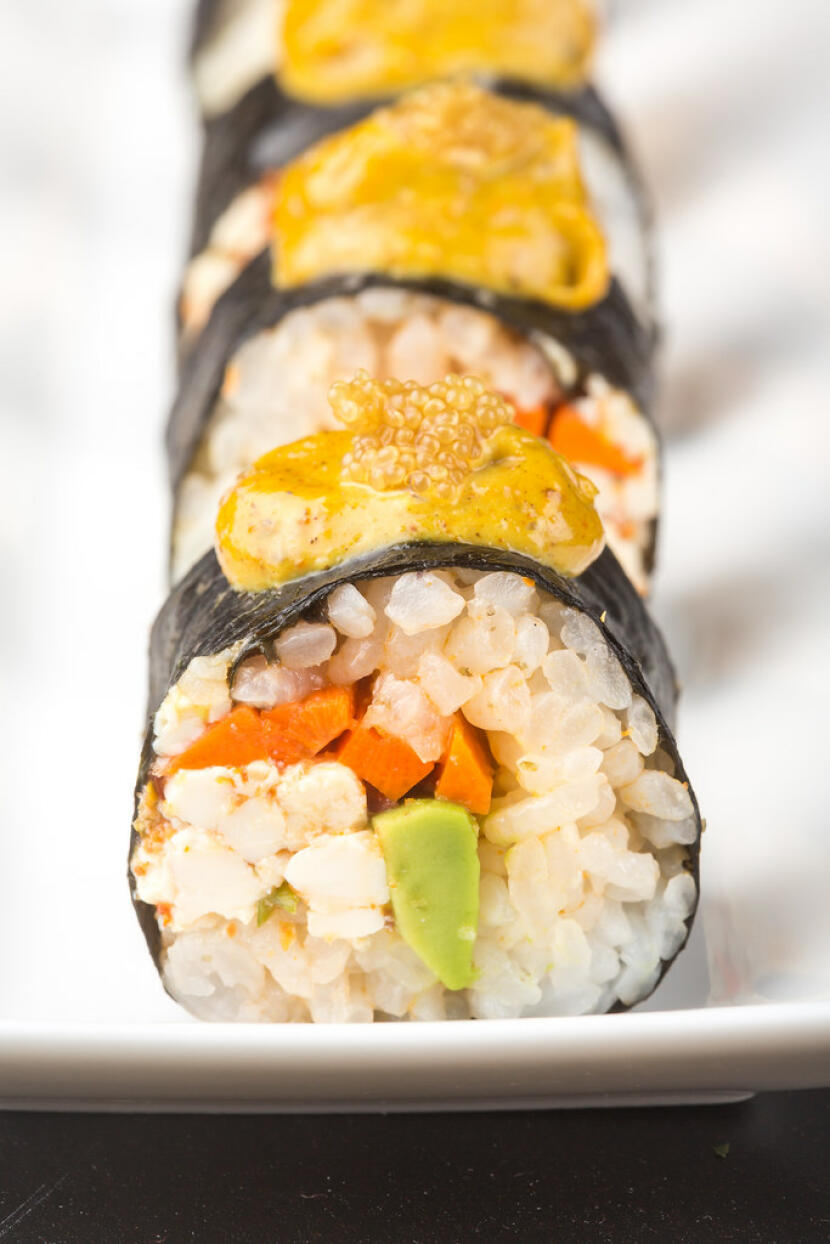 Recipe from Vegetarian Sushi Secrets by Marisa Baggett, out today!
One batch of this is enough to make both the faux roe "boats" and the spicy tofu rolls.
Ingredients
1 1/2 cups vegetarian dashi (half a batch)
1/2 cup (100 g) amaranth
1/2 teaspoon salt
1/2 teaspoon turmeric
One 1/2-in (1.25-cm) piece kombu (kelp), wiped with a damp cloth
Cooking Directions
Bring the vegetarian dashi to a boil in a medium saucepan. Add the amaranth, salt, and turmeric, stirring well to prevent sticking. Add the kombu. Cover the pan and reduce heat to keep at a low simmer. Cook for 20 minutes. There should still be some liquid left in the pan. Strain the amaranth and set aside to cool.
I received a copy of this cookbook for free, as well as provided a foreword for the cookbook. Links in this post may be affiliate links.