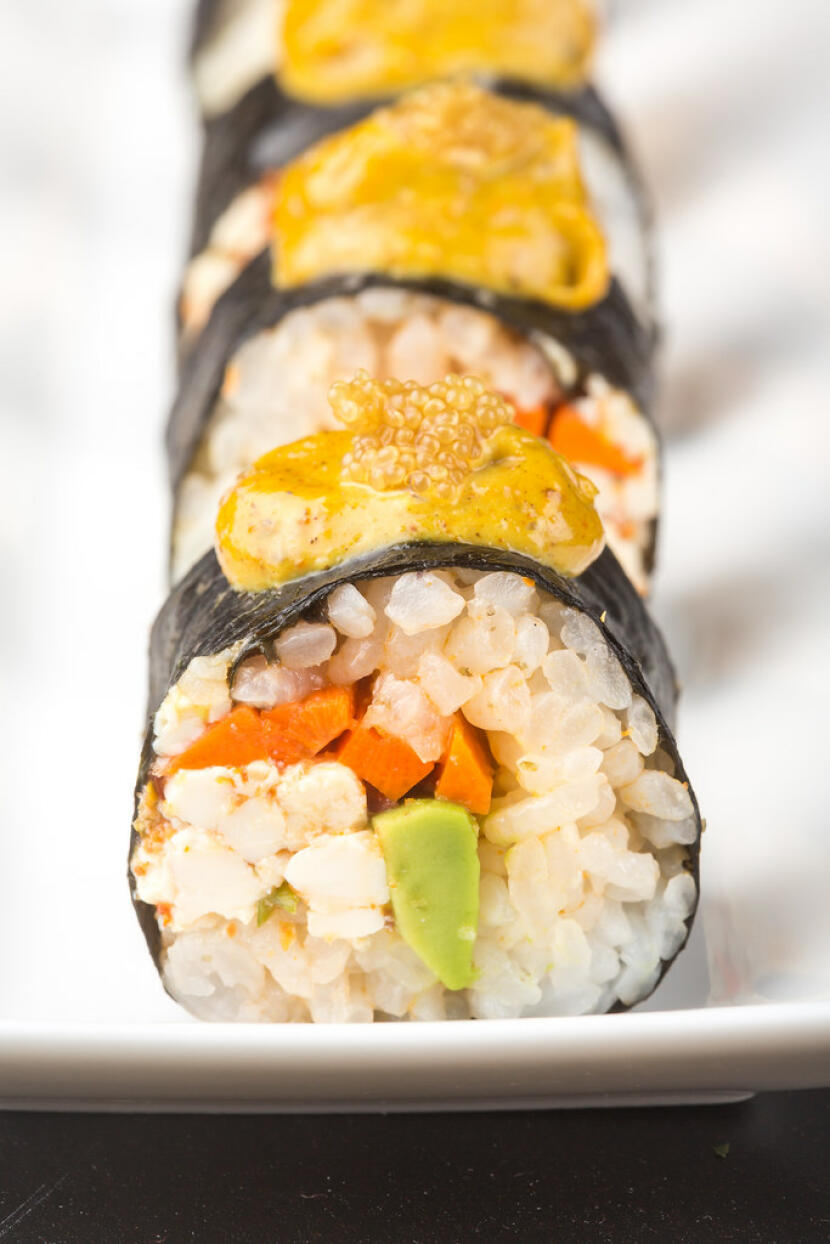 One batch of this is way, way more than you need for a batch of the spicy tofu rolls from Marisa Baggett's Vegetarian Sushi Secrets.
However, you should definitely still make a full batch. Because if you're anything like me, you will find yourself addicted to this amazing curry mayonnaise, and start putting it on everything.
Eat it with sushi. Slather it on sandwiches. Dip vegetables in it. The possibilities are endless!
As for me, I'm off to go make another batch. Like I said… addicted!
Recipe from Vegetarian Sushi Secrets by Marisa Baggett, out today!
Ingredients
Cooking Directions
Combine all ingredients in a small non-metal bowl and mix to combine. Cover and refrigerate for at least 10 minutes before using to allow the flavors to settle.
I received a copy of this cookbook for free, as well as provided a foreword for the cookbook. Links in this post may be affiliate links.