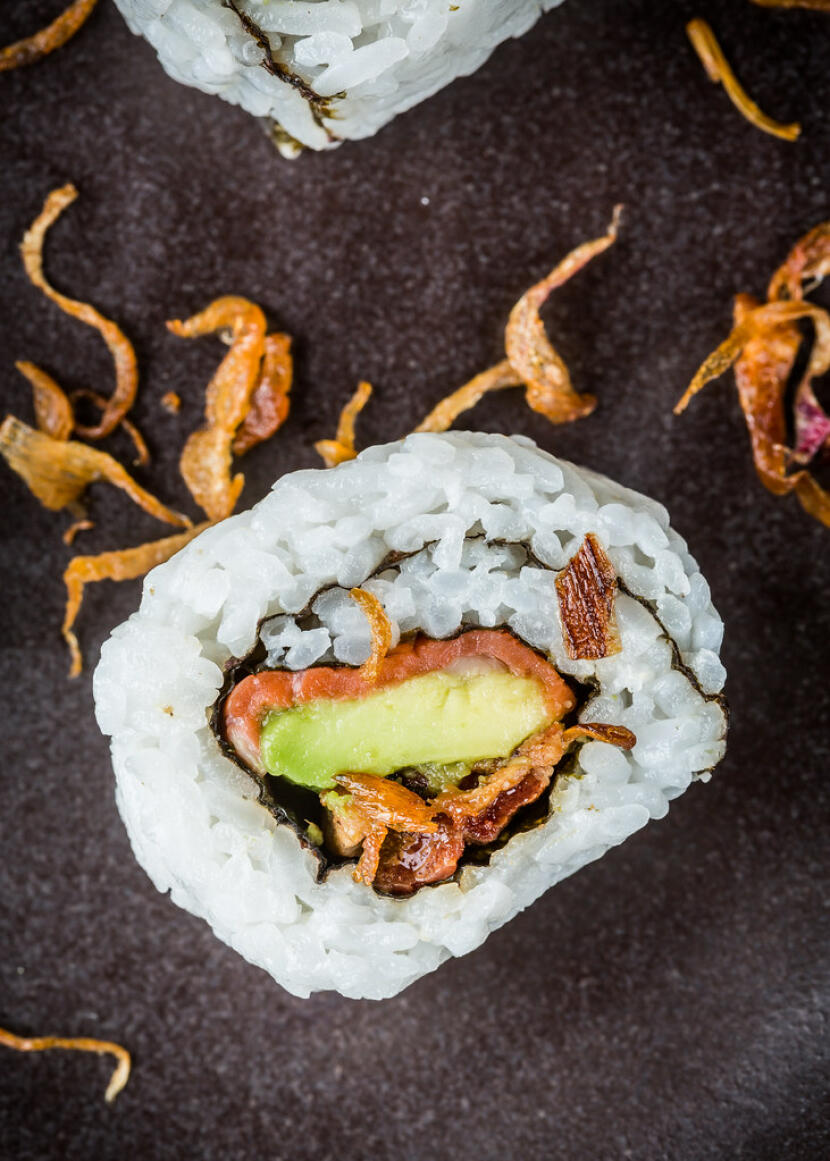 Ingredients
Cooking Directions
Cut the avocado in half, discarding the pit.
Use a large spoon to scoop the avocado out of the hard skin, being careful to keep the avocado half as whole as possible.
Slice the avocado into slices.
Cook the bacon to your preferred crispiness.
Roll the sushi inside-out, using some smoked salmon, a few slices of avocado, and a strip of bacon as your fillings.
Enjoy!