Imagine walking along the beach on a bright summer day. The cool salt water rushes in to swirl around your ankles, then races away playfully. A slight breeze brings a whiff of salty ocean air. You hear seagulls squawking all around you. The taste of the briny ocean air is on your lips as you watch the sun set over the immense ocean.
After a perfect day at the beach, you need a perfect meal, so why not a summery sushi? To me, summer means one thing – lots of grilling. Perhaps some sweet, salty, teriyaki marinated shrimp on the barbecue? Maybe grill (or even better, saute) an onion, until the bitterness is gone and all that's left is a soft sweetness? And maybe, just maybe, roll them both in a sushi roll. The result? Absolute heaven. Wonderfully delicious. Completely worth all the effort needed to make it.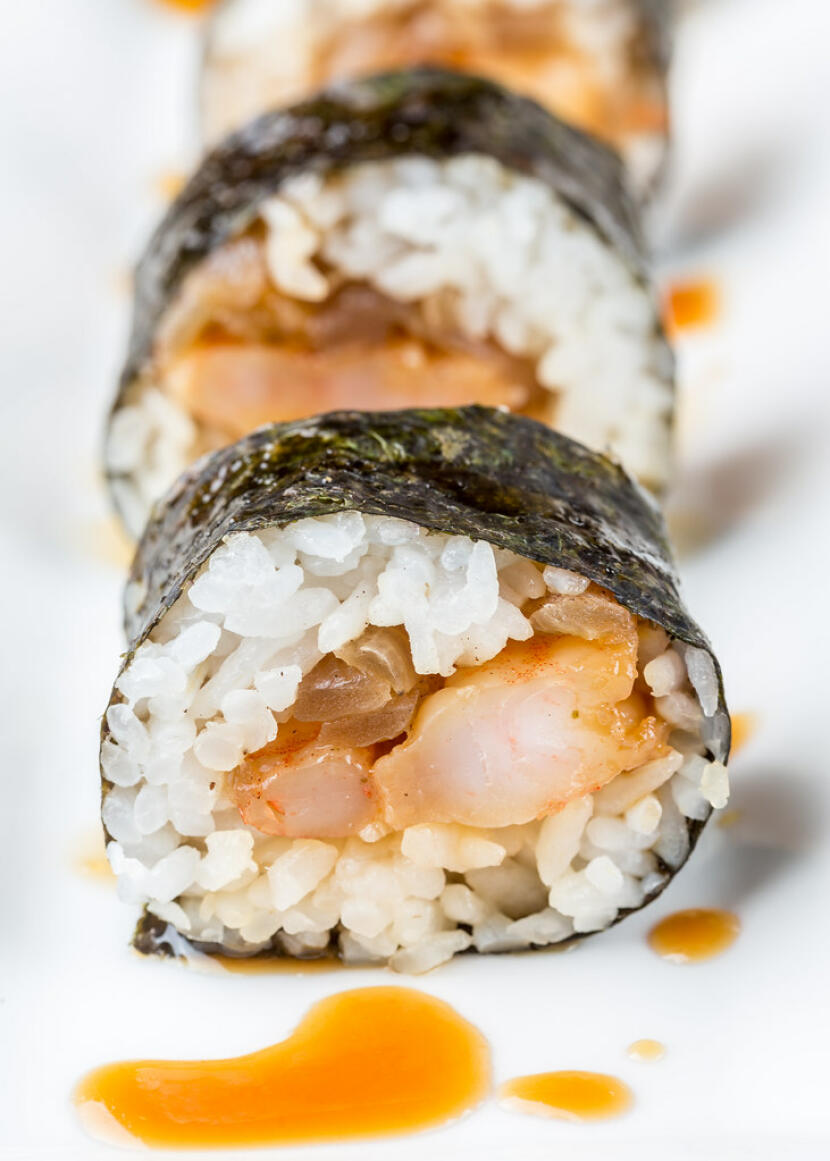 Ingredients
6 sheets nori
3 cups sumeshi
30 large raw shrimp
1/2 cup shoyu (soy sauce)
1/2 cup water
1 cup sugar
1 clove garlic, crushed
1 tsp grated ginger
1/2 small onion
1/2 tbsp butter
Cooking Directions
Peel and de-vein shrimp.
Wash shrimp, pat dry.
Mix shoyu, water, sugar, garlic, and ginger to make a teriyaki marinade.
Marinate shrimp in the teriyaki marinade for one hour.
Soak ten wooden skewers in water for 30 minutes.
Thread shrimp onto skewers, three to a skewer.
Grill shrimp until they are no longer translucent.
Slice the onion into 2 cm slices.
Saute onions in butter until translucent and browned.
Roll the sushi, using five shrimp and some grilled onions as your fillings.