…Sushi, waiting for me! Hehe I love that song! (Beyond the Sea, from Finding Nemo 🙂 ) If you like seafood, you will love this sushi! Smoked salmon, imitation crab and unagi all come together in this roll, with the fantastic taste of green onion to ensure that the fish taste isn't too overwhelming. 🙂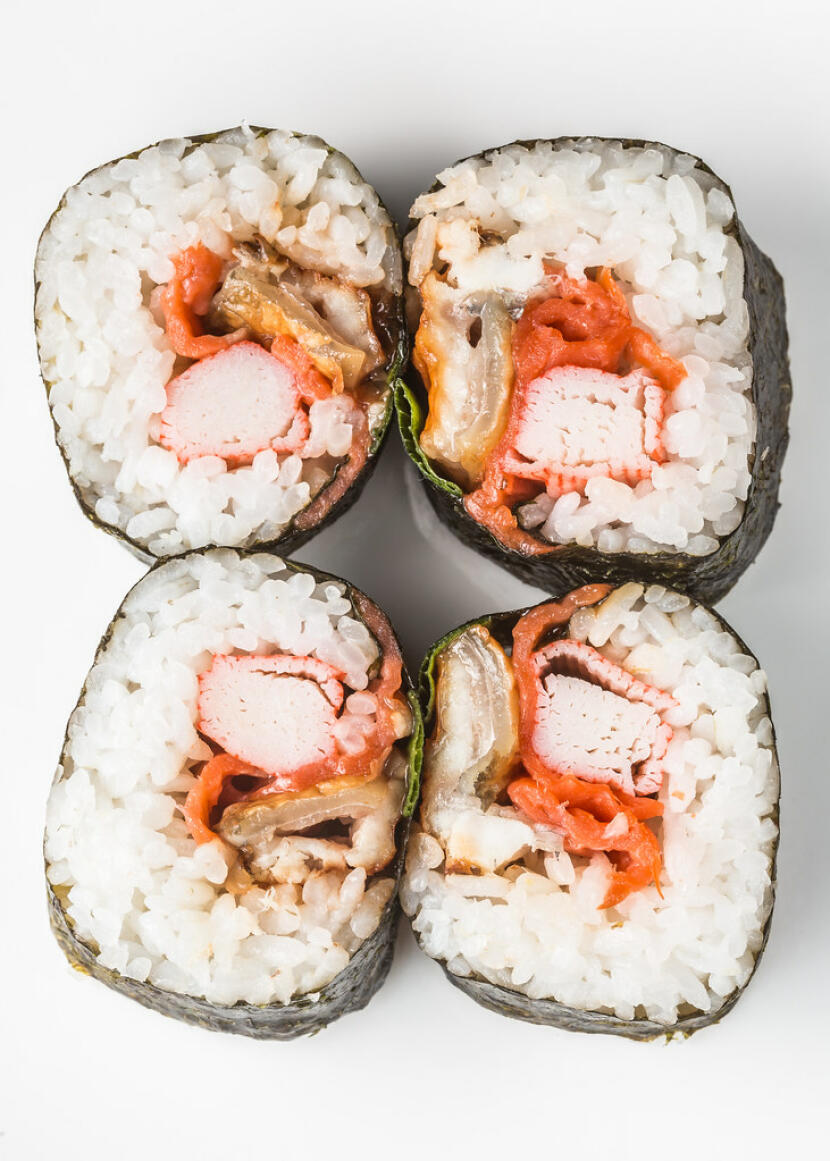 Makes 6 rolls, or 36-48 pieces.
Ingredients
Cooking Directions
Cook the unagi according to the directions on the package.
Slice the unagi into thin strips, about 1/2 inch wide.
Wash the green onion, cut the long green stalks off of the white bulb-like things. Discard the white bulbs (or pickle them and consume later 🙂 ).
Roll the sushi, using unagi, imitation crab, smoked salmon, and a stalk of green onion as your fillings.