This roll is called a stoplight roll because wouldn't you know it… it looks like a stoplight! The reddish color of the imitation crab, the yellow of the tamago, and the green of the avocado stack up nicely to look like a stoplight (not to mention having an ever so delicious taste!)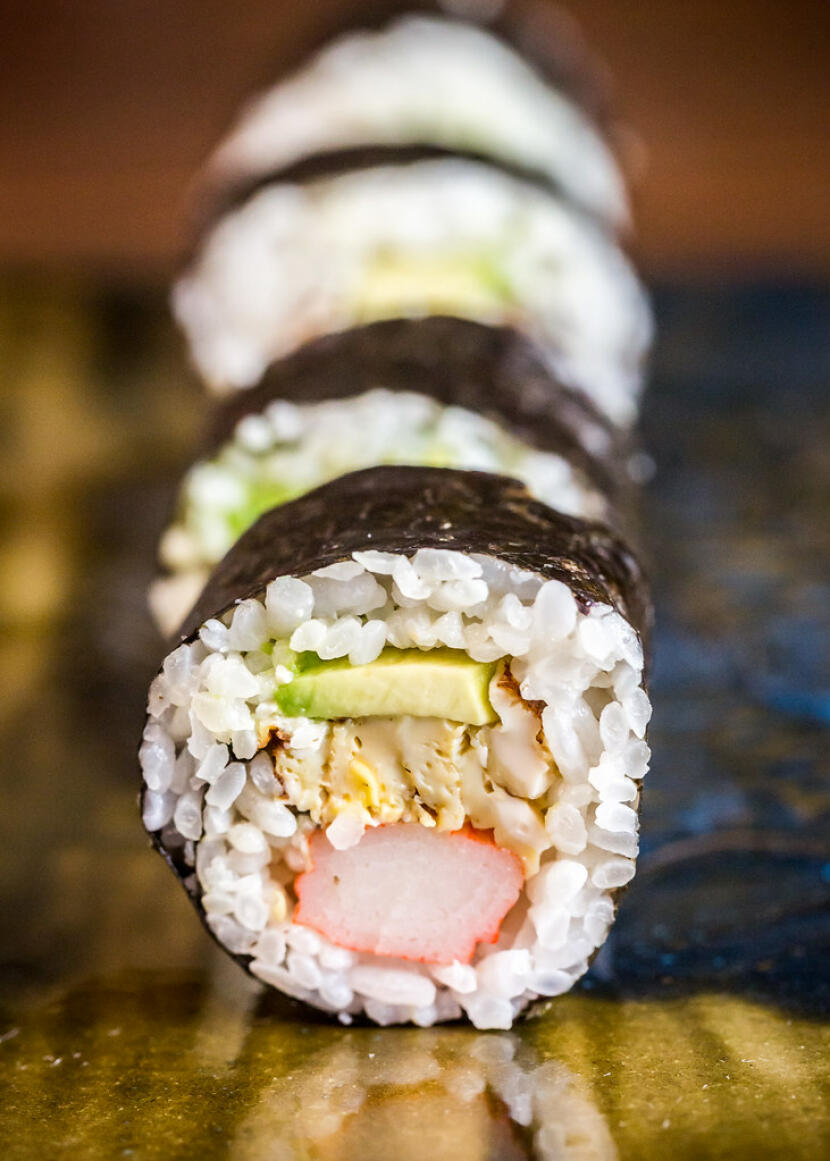 Speaking of which, everyone please be very careful driving now that (at least here) the wet winter season has started! Actually, be careful driving all the time… believe me, car accidents are no fun! I most certainly wouldn't want to hear of anything bad happening to any of my dear readers!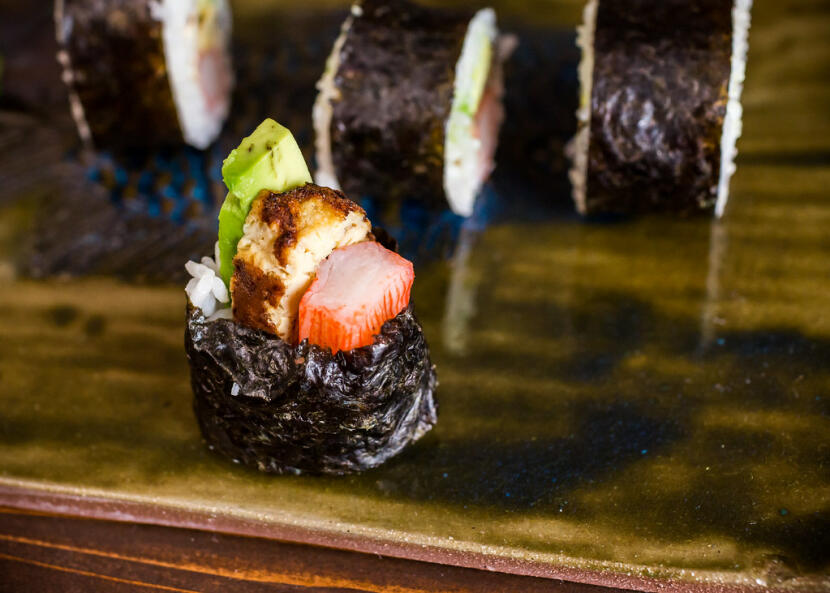 I found this roll on the Sushi Chart website.
Makes 6 rolls, or 36-48 pieces.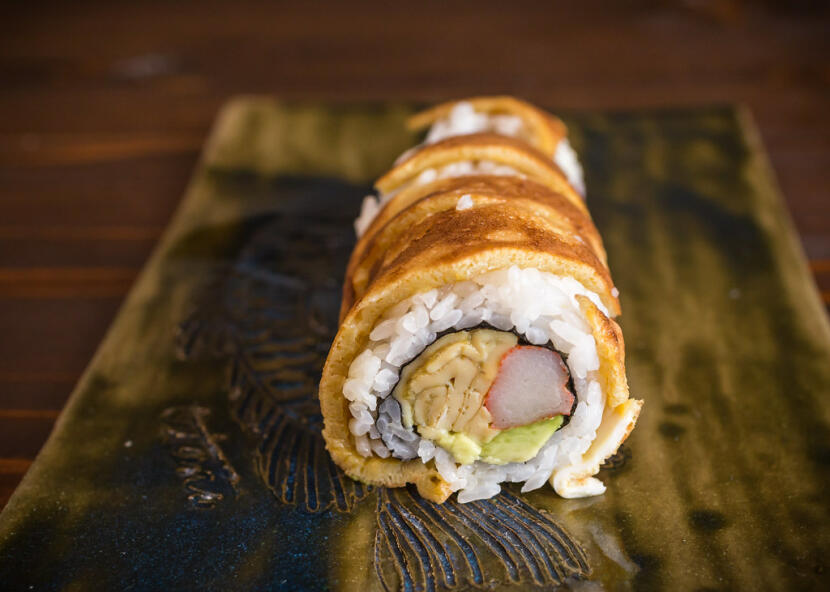 Stoplight Roll
Ingredients
Cooking Directions
Slice the tamago into thin strips, about 1/2 inch wide.
Cut avocado into thin sticks, about 1/2 cm wide.
Roll the sushi, using avocado, tamago, and imitation crab as your fillings. Place the avocado on the bottom, then the tamago, then the imitation crab on the top (like a traffic light).
Alternately, you could roll the sushi inside-out with the same fillings, then wrap it with a layer of tamago.