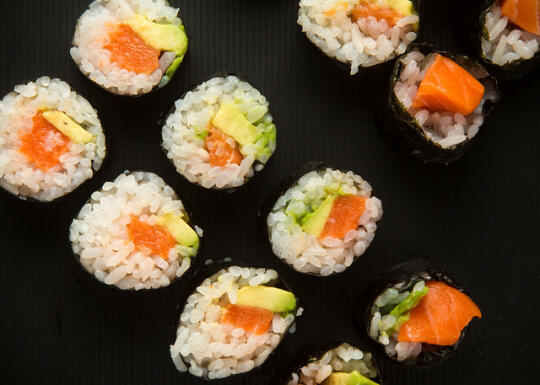 Longtime Sushi Day readers may recall that I've been a huge fan of I Love Blue Sea ever since I got to know Martin Reed almost five years ago. I used to be a huge fan of their sashimi sampler, and loved using it for my New Year's sushi, but alas, they discontinued it a few years ago.
Luckily for me (and you!), Martin has embarked in a very exciting new venture that is all about providing sustainable sashimi to the general public (meaning, you don't have to buy 10 lbs of fish at once)! He just launched a Kickstarter project for his new company, Two Fish.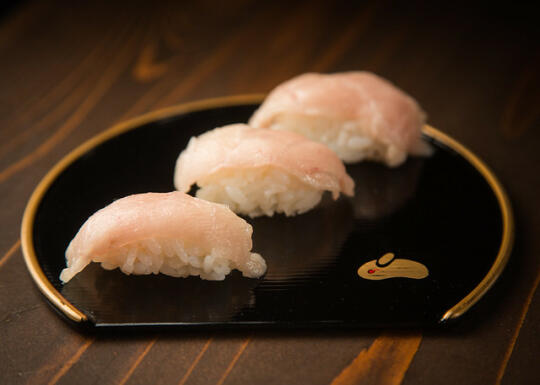 From their Kickstarter:
"Buy fish directly from a boat, sliced by sushi chefs and delivered to your door. Leftover trim is donated to local food banks."
"Traditionally when fish is processed for sushi, 20 – 50% of it is discarded. This is a tremendous waste of some the healthiest parts of the fish, like the belly and collar. Instead, by processing it ourselves and buying direct, we can take the trimmings and bits, and donate those to our nonprofit partner, Project Open Hand – an amazing organization that provides meals with love to seniors and the critically ill. Our hope is that a high-protein and omega 3-filled diet will help boost health and happiness in our communities."
You get delicious sashimi delivered to your door, people in need get the health benefits of fish added to their diets, and none of the fish goes to waste – what more could you ask for?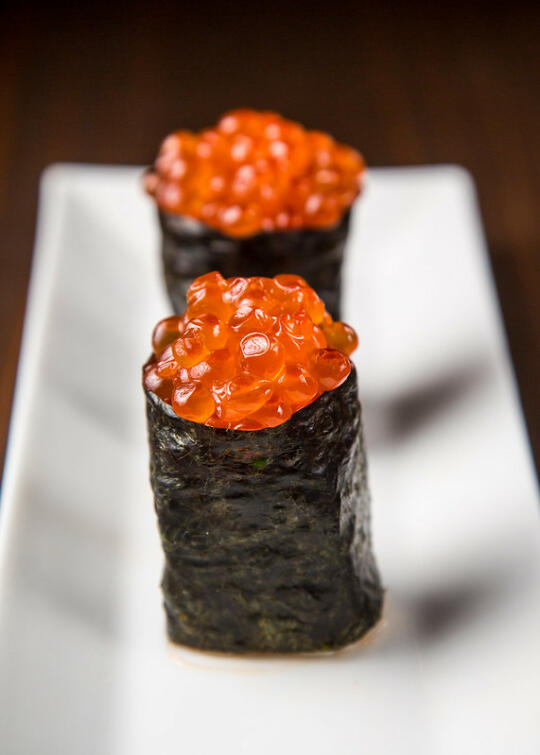 I got a sneak peak at his new project a couple of weeks ago, when a box of frozen sashimi arrived at my door. All I had to do was defrost it for a few hours before eating, and voila! Sashimi-grade fish.
The albacore I got came in small slices, perfect for sashimi. I made a few mini nigiri with them, but the majority we ate as sashimi. Son couldn't stop eating it – I had to force him to take a few photos before he ate it all up!
I also got some ikura (fish eggs). Since I was more interested in sampling the quality of the sashimi than playing with weird combinations like I normally do, I went traditional, with a gunkan maki. But since I can never pass up an opportunity to play with the Rice Cube I got a few years ago (see here and here), (plus it's super convenient), I made square gunkan maki. Due to the freezing, the ikura were a little saltier than usual, but still very delicious.
The last type of fish I got to play with was their salmon. Of the three fish I tried, this was my favorite. (Unfortunately, I did not get to try the ahi tuna that's on their Kickstarter.) I made a simple salmon and avocado roll (I made a similar tuna and avocado roll several years ago) which was absolutely delicious.
All in all, I'm really excited about Two Fish. I love supporting sustainable seafood companies as much as I can… plus, anything that keeps me from having to battle my way through Japanese supermarkets the week before New Year's is always a good thing. 😉 I've already supported their Kickstarter – I'd love it if you would, too!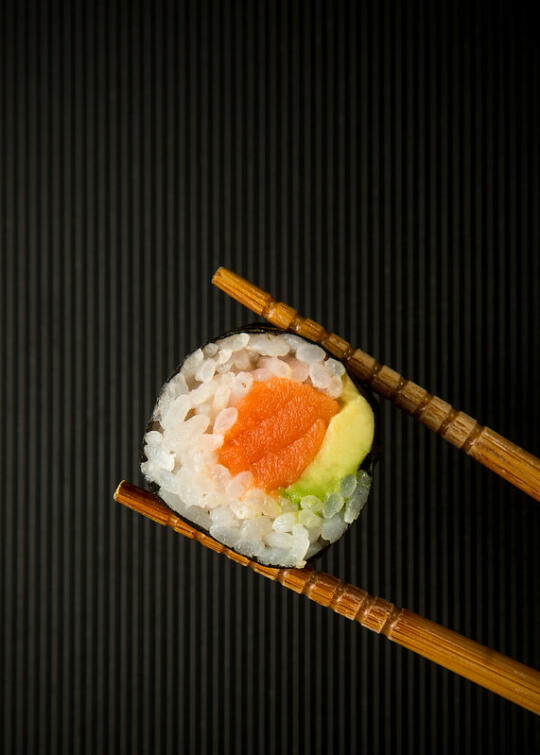 Disclaimers: The fish was sent to me free of charge, with no obligation to write a post about it. All opinions are my own… and Son's. The Rice Cube link is an affiliate link.
You also might like...
---
---