By now, most of us have heard about the 8.9 magnitude earthquake in Japan, and the devastating tsunami that followed. I've been watching the news all night, and my heart hurts seeing all that's happened over there.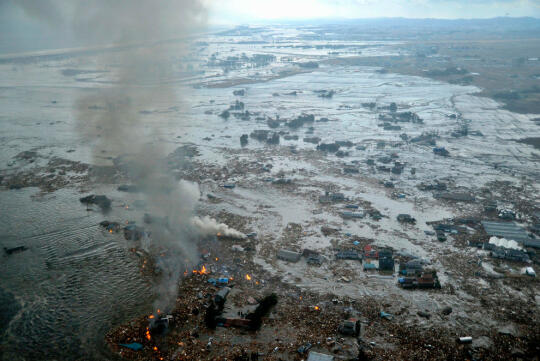 Image from Kyodo News
I was in Japan about a year ago, and fell in love with the country. I have friends over there (who thankfully, as far as I know, are fine) and likely have family over there (I'm half-Japanese).
So in the spirit of wanting to help a country that I've fallen in love with, I am donating all of this weekend's month's sales from the Sushi Day Store to the Red Cross for Japan. If you've ever thought about getting a Sushi Day shirt or sushi kit, now is the best time ever to buy.
You also might like...
---
---