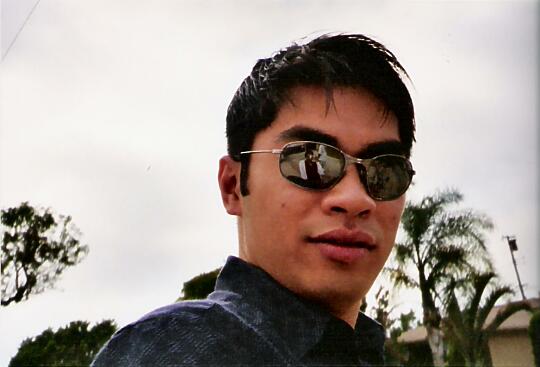 Like I mentioned two weeks ago, it has been two wonderful years of sushi since I launched Sushi Day. However, in those two years I've rarely, except in passing, told you anything about my dear boyfriend, Son. Unfair, really, because without him Sushi Day would have never come into existence. I've mentioned many times that the amazing design and coding for Sushi Day were all done by Son. What you didn't know is that the entire idea for Sushi Day was his as well.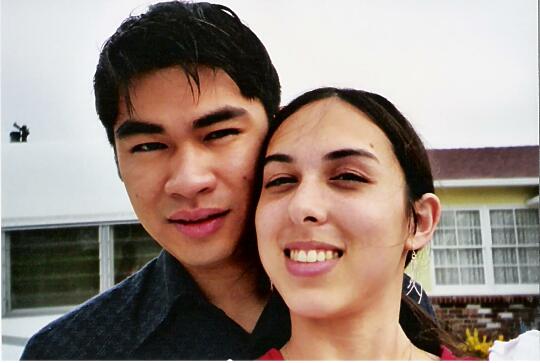 Son and I met in January, 2005, when we both were accepted onto a ballroom dance team at our university. He was in his first year of grad school for his Master's in Computer Science; I was a freshman dance major. Very handsome and obviously far too cool for dorky, nerdy little me, I always saw him as out of my league. Still, I made an effort to dance with him as much as I could – possibly as a subconscious effort to flirt with him, but mostly because he was the best male dancer there. I never imagined he would be interested in me – not until several months later, when we began chatting frequently both online and on the phone. On May 15, 2005, we went on our first date.
Now, exactly three and a half years later, we're still as enamored with each other as we were when we first started dating. Sure, we've matured quite a bit and gotten to know each other incredibly well – he can predict my actions and reactions perfectly almost 100% of the time, and I can do the same for him. Though we no longer take dance lessons together, we've found we share other passions – we both love programming and food.
This led to the creation of Sushi Day. Back in 2006, Son decided we should create a blog for me. Of course, we didn't want to be just another blog in a sea of sameness – we wanted to be unique. He came up with the idea to blog about sushi – at the time, there were several sushi websites, but no sushi blogs. Thanks to Son being the absolute best designer and programmer I know, (Me? Biased? Of course not!) I was lucky enough to get this beautiful blog you now read.
Almost everything I do nowadays, I do because of him. I cook because of him, I blog because of him, I code because of him. I've found you, all my wonderful friends all over the world, because of him. The best part is when I do something great, and he gives me that special smile – that smile that shows me just how proud of me he is, and how incredibly much he loves me. I'd do darn near anything for that smile.
So today, on the 15th day of November, 2008, my dearest turns 27 years old. Happy birthday, my love, and here's to so many more.
Don't worry, I got all the sappy love story out of my system for now. Sushi will be back tomorrow, I promise! Be sure to subscribe to the feed so you don't miss a single sushi recipe.
---
---